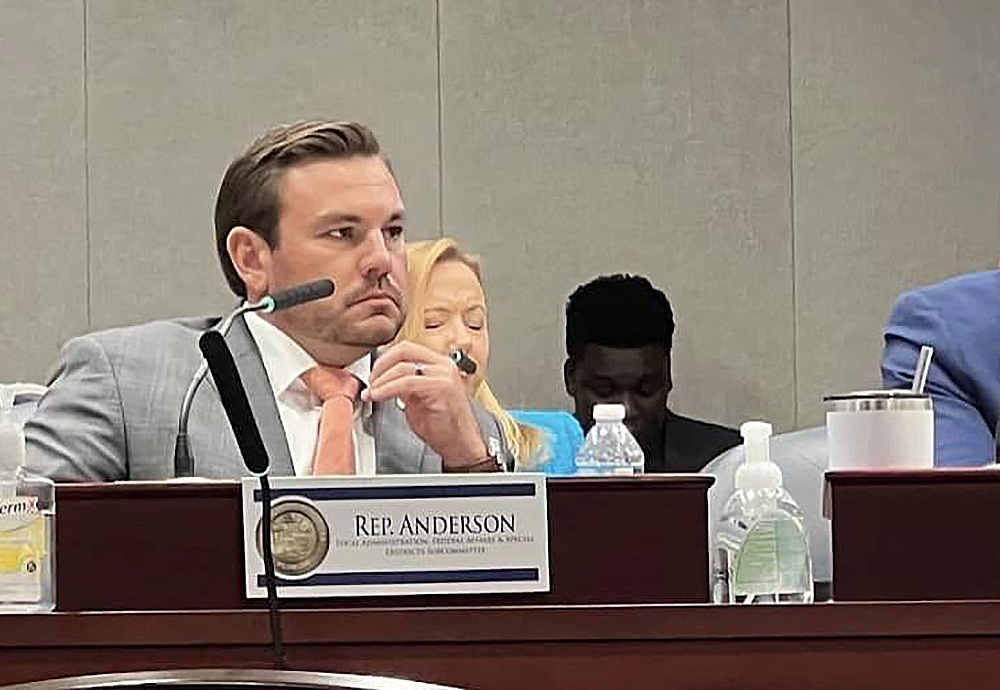 Adam Anderson championed the proposal, pushing lawmakers to add it to a broader education bill.
Gov. Ron DeSantis signed an education package this week that includes a provision designating Sept. 11 of each year as "9/11 Heroes' Day."
The day will be observed in public schools across the state in honor of those who died in the Sept. 11, 2001, terrorist attacks. Rep. Adam Anderson tacked the language onto a broader education bill (HB 1537) that includes updates to graduation testing scores, curriculum review, and launches a pilot program testing year-round school.
"I'm from a small commuter town in Northern New Jersey that's about 45 minutes outside of Manhattan, where many of our friends and neighbors worked in N.Y.C. every day," said Anderson, a Palm Harbor Republican.
"Where I grew up, pretty much everyone knew someone who was killed that day, and has countless stories of near misses, family members who for some reason were late to work that day, friends who were firefighters who traded shifts with a buddy and stayed home from work that day and their buddy never came home from work, or a cousin who volunteered to help with the recovery efforts. Many of these people have since become sick or died.
"In that part of the country, many students are taught about the heroes of Sept. 11 with firsthand accounts of American Patriotism. My goal for this bill is to bring that same experience to students here too."
The bill specifies that all middle and high school students in Florida public schools must receive 45 minutes of instruction every "9/11 Heroes' Day" on topics including the history and significance of the attacks, including remembering the sacrifice of military personnel, government employees, civilians and emergency responders who were killed, wounded or suffered sickness as a result of the attacks.
Anderson had filed a bill to establish "9/11 Heroes' Day" (HB 289), but it stalled out in committee, leading the first-term lawmaker to place the language in the education package via amendment.
Rep. Alex Rizo, who sponsored HB 1537, said he was "extremely proud of Rep. Anderson's work moving his 9/11 Heroes' Day bill through committee in the Florida House."
"I am especially honored that he asked me to amend my education bill to add this most patriotic and important piece of legislation so that Florida students will never forget the sacrifices that so many American Heroes made that day," Rizo added.
Rep. Chase Tramont also praised the inclusion. "I am honored to support Rep. Anderson's valiant effort to honor the memories of our 9/11 heroes. As a former high school American history teacher, I understand the importance of including this important historical event in our state's curriculum and am proud to see this legislation through to the finish line," Tramont said.