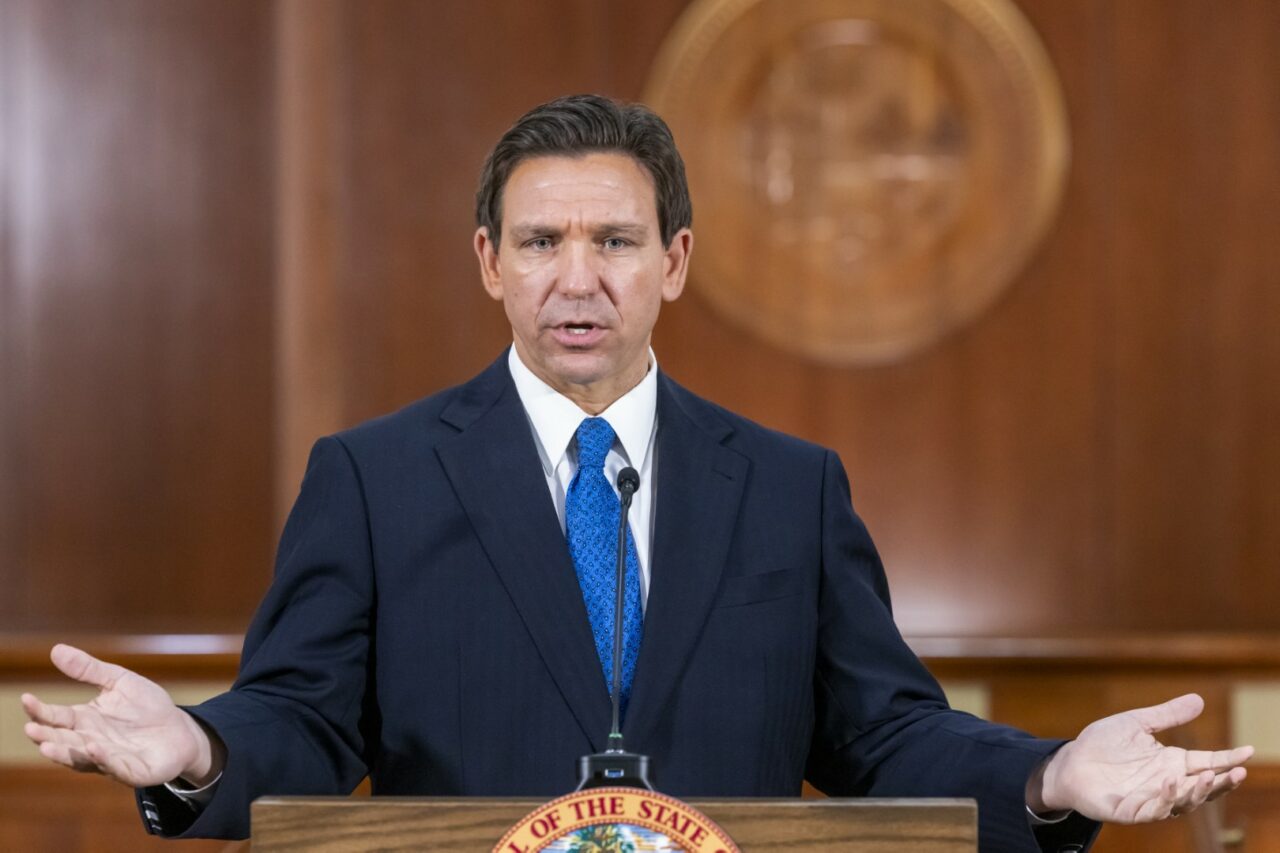 'Anyone with their eyes open can see the dangers of what this type of arrangement would mean.'
A central bank digital currency (CBDC), which hasn't been issued in the U.S., would be banned in Florida if it ever were, per new legislation Gov. Ron DeSantis has signed.
The CBDC ban was one of the Governor's priorities for the Legislative Session, and it's now law after he signed SB 7054 at an event in Fort Myers. DeSantis argued the ban is important to protect consumers against government oversight of individual purchases, which could lead to restrictions on purchases of some goods like guns and gas.
"Maybe you bought a firearm last week and they don't want you to buy another one this week," DeSantis said. "Anyone with their eyes open can see the dangers of what this type of arrangement would mean."
President Joe Biden issued an executive order last year calling for a study of CBDC, but his administration hasn't issued one. DeSantis said the ban was needed in case the Federal Reserve attempted to issue a CBDC without approval from Congress.
It's unclear if Florida has any authority to ban a CBDC, however. Article I, Section 8 of the U.S. Constitution hands the power "to coin money, regulate the value thereof, and of foreign coin, and fix the standard of weights and measures," to the U.S. Congress. But state-level regulation of digital currencies is a new issue that hasn't been decided in the courts.
Despite those concerns, the measure passed with plenty of Democratic support, as only six Democrats voted against it. It passed 116-1 in the House and 34-5 in the Senate.
DeSantis also signed another bill Friday (SB 214) banning credit card companies from issuing a specific merchant class code for firearms and ammunition purchases. Agriculture Commissioner Wilton Simpson pushed the measure as one of his top priorities to guard against a campaign by "liberal elites" to track gun buys.
"If you go and buy ammunition for your firearms and you're going to get flagged for that?" DeSantis said. "In the state of Florida you will not be flagged for doing that."
The vote for SB 214 was more along party lines, with just one Democrat, Sen. Darryl Rouson of Tampa, voting with Republicans in favor.