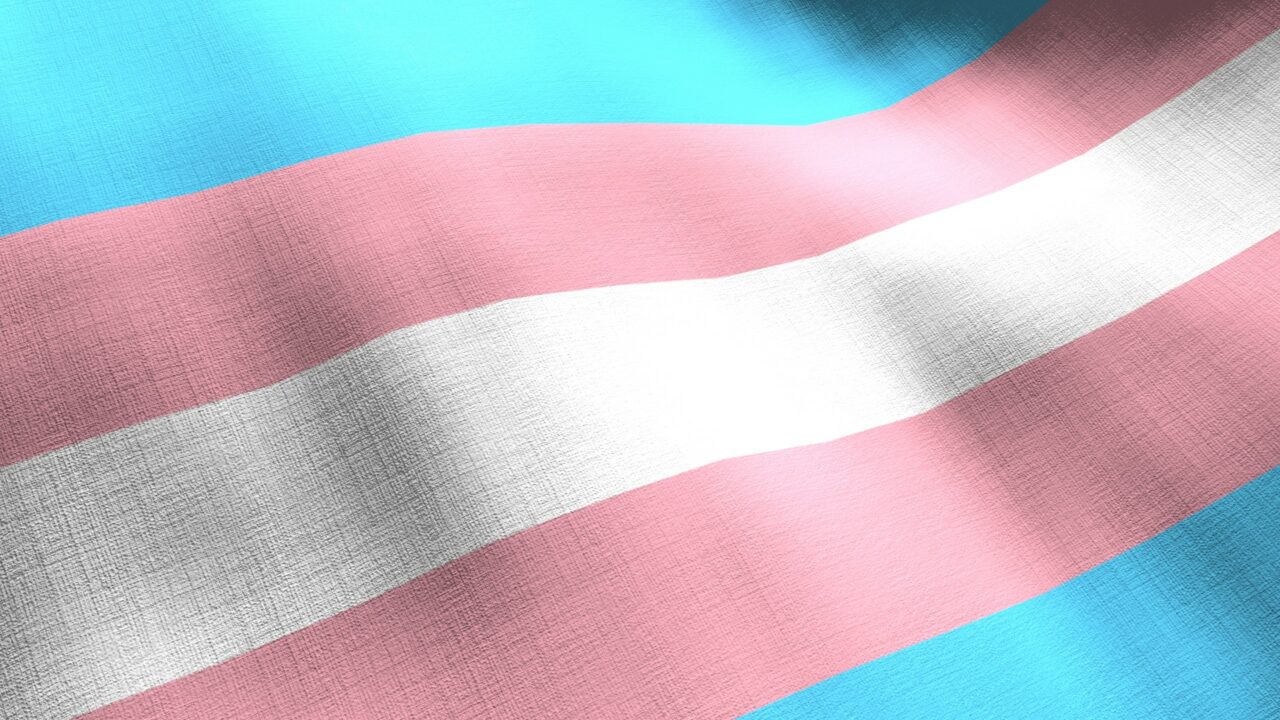 'You have actually some states in this country that want to be a haven for these type of procedures ... We're obviously doing the opposite here.'
Legislation banning gender-affirming care for minors and placing obstacles in the way for adults was signed by Gov. Ron DeSantis.
DeSantis signed the bill, along with three others that advocates say target the LGBTQ+ community, at a bill signing ceremony at a Tampa Christian school on Wednesday morning standing before a podium fashioned with the sign "Let Kids be Kids."
"It is important that we stand up for our youth and we're doing that in a number of ways here today. Some of the stuff is kind of sad that we are even having these discussions," DeSantis said.
SB 254 is a sweeping law that bans physicians from providing people under the age of 18 access to any "sex reassignment prescriptions or procedures," but contains exemptions for minors born with a "medically verifiable genetic disorder of sexual development."
The law also limits who can provide the care to only medical doctors and osteopathic physicians and limits the use of telehealth by requiring patients to attest that they are voluntarily receiving the care. The attestation must be made on a state-approved form and while in the same room as a physician. Physicians who don't obtain informed consent in person could face disciplinary action and could also be charged with a third-degree felony.
And if other health care providers violate the law they could be charged with a first-degree felony.
DeSantis also touted a provision in SB 254 that allows Florida courts to take temporary emergency custody of a child living outside the state if they were being "subjected to gender-affirming care or surgeries."
The move has some wondering if the state is afoul of the federal Uniform Child Custody Jurisdiction and Enforcement Act, which generally gives courts in the child's home state priority and first opportunity to accept jurisdiction of any child custody case.
The federal law recognizes unique circumstances under which a state, other than the home state, may also establish jurisdiction. And Florida law allows for a court to take temporary emergency jurisdiction if the child has been abandoned or if the child, or the child's parent or sibling, is abused or threatened with abuse. SB 254 amends Florida law to allow state courts to take temporary emergency jurisdiction if the child is being subjected to gender-affirming care or surgeries. 
"You have actually some states in this country that want to be a haven for these type of procedures and even welcome minors without their parents consent into some of these jurisdictions. We're obviously doing the opposite here," DeSantis said.
Minors cannot receive health care services without parental consent and SB 254 interferes with that, said Jon Harris Maurer with Equality Florida.
Gov. DeSantis and the Legislature are overruling parents' ability to get critical health care for their transgender kids and significantly interfering with transgender adults' ability to (continue) accessing care they have had for years. The state shouldn't be criminalizing health care providers for offering widely supported and potentially life-saving care," Maurer said. "This is part of a sweepingly broad anti-LGBTQ slate that served Gov. DeSantis's presidential ambitions instead of the needs of Floridians."
SB 254 was one of four bills passed during the 2023 Session that DeSanits signed Wednesday. The governor also signed HB 1069, an expansion of the so-called "Don't Say Gay" a transgender bathroom ban, HB 1521; and HB 1423 regulating drag shows.
Florida Democrats fought against the proposal throughout the Session and were quick to release statements on Wednesday.
"In Florida, diversity is our strength — not a weakness or something to demonize and be afraid of. Republicans like Gov. Ron DeSantis are pushing an extreme agenda that is fueled by disinformation, isolating already marginalized people. The notion of 'let kids be kids' is one we all agree with, and should also apply to LGBTQ+ kids who these bills target and erase. All four of these bills fit into the category of culture wars, but that doesn't mean they don't have real life consequences," Rep. Anna Eskamani, an Orlando Democrat, said in a prepared release.
"Right now trans people are trying to find access to care, while many have decided to leave the state all together. Kids don't feel safe being themselves, and we already see the continuation of diverse books being removed from school libraries. This is not the Florida I know, or a Florida that welcomes all people. We can do better, and must do better. I will keep fighting for a Florida that cares about all people, a Florida that respects personal medical decisions and embraces every family."
Republican leaders during the 2023 Session were in lockstep on many high profile issues that the Governor wanted to pass. The transcare bill was a rare exception though, with Senate President Kathleen Passidomo taking umbrage with at least two positions favored in the House.
The House didn't want to make any accommodations for minors currently in treatment, forcing them off puberty blockers or hormones by Dec. 31, 2023. The House bill also would have banned private carriers from offering the coverage.
Ultimately, the Legislature agreed to allow the Board of Medicine (BOM) and the Board of Osteopathic Medicine (BOOM) to craft rules that lay out the standard of care to follow for minor patients currently in treatment. Legislators did require the state medical boards to consider adopting similar informed consent requirements to those that will be in place for adults and to consider requiring minors being treated to seek a board-certified psychiatrist or psychologist as part of their treatment.
Additonally, there is no ban on private insurers from including transgender health care services in their insurance policies. The state group health insurance program is banned from doing so because the new law precludes the use of any state funds for "sex reassignment" prescriptions or procedures. 
In passing SB 254, the Legislature agreed to codify in statute many policies that DeSantis enacted through his broad administrative power.
The BOM and the BOOM already had passed rules that banned minors from receiving gender-affirming care. And the Agency for Health Care Administration (AHCA) had altered its Medicaid rules to preclude coverage for any type of transcare — from hormone replacements to surgeries — after Surgeon General Joseph Ladapo issued guidance last summer recommending against allowing minors to receive the benefits.
The Medicaid rule is being challenged in federal court.
Prior to Ladapo's request, neither medical board had previously considered the efficacy of transgender care or whether it should be provided to minors. 
By agreeing to switch their regulatory focus to transcare the boards were forced to push aside their efforts to update its rules on a surgical procedure commonly referred to as Brazilian Butt Lifts. The board had published emergency rules that limited the number of BBL procedures that could surgeons could perform daily and also require the use of ultrasounds during the procedures. The boards were working in earnest to have updated BBL rules in effect before the 90-day emergency rules expired when Ladapo petitioned the boards to alter their standard of care rules to ban minors from receiving transcare.
The boards didn't return their attention to the BBL rules until earlier this year when they published proposed amendments to their rules.
But physicians, who worried that the boards would try to limit the number of procedures that could be performed daily, worked with lawmakers on putting standards into statutes. Unlike the boards proposed rules the changes, contained in HB 1471 don't limit the number of procedures that can be performed daily.