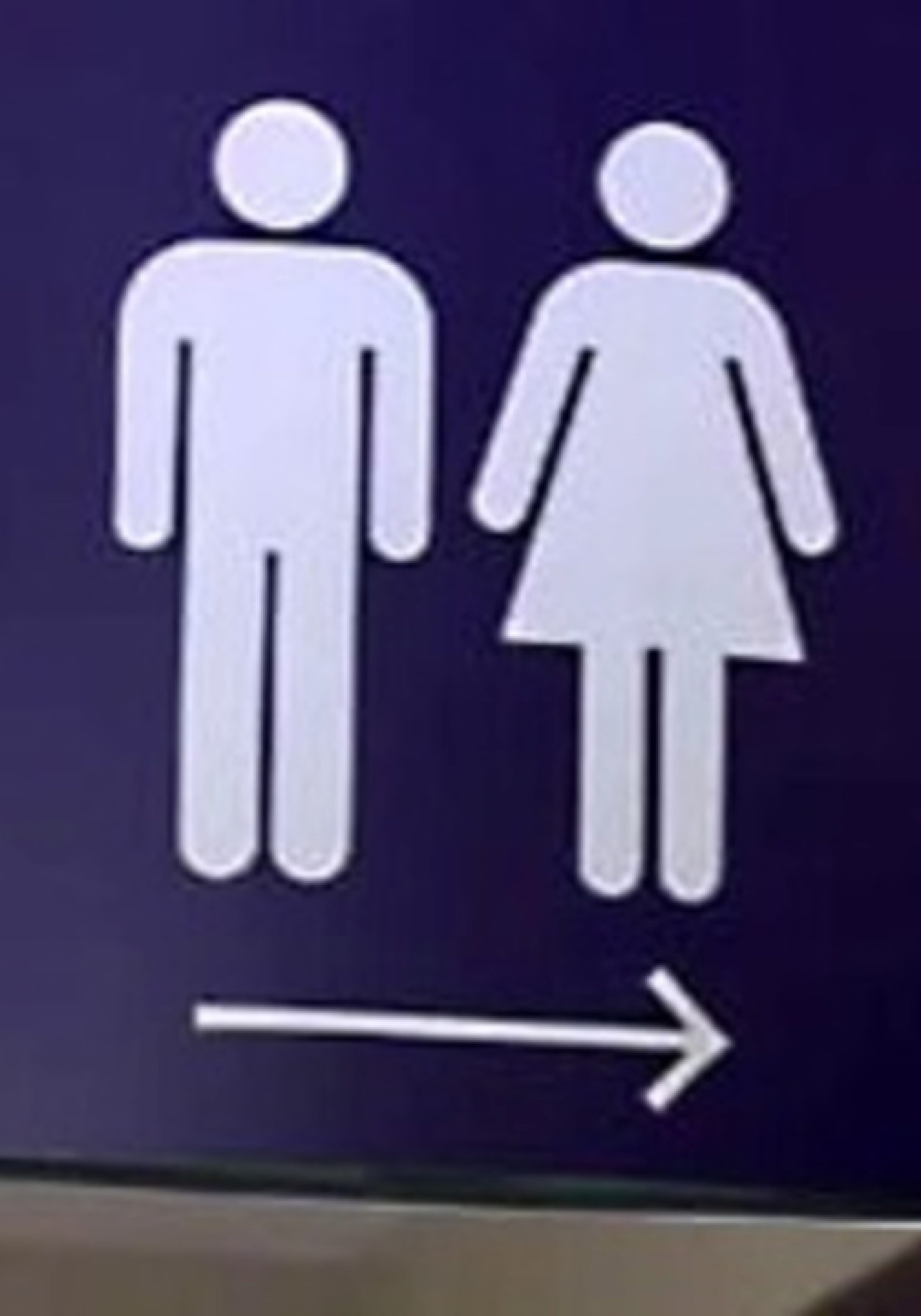 He invoked the safety of women's locker rooms when signing the bill.
It will soon be against the law for transgender people to use the restroom not aligned with their gender identity.
Gov. Ron DeSantis signed legislation (HB 1521) that will require restrooms to be segregated by gender in public buildings. The new law also will make it a crime to use the restroom not matching a person's sex at birth.
The Republican Governor said the bill would ensure "women's safety" in the state of Florida. He noted the bill will apply in corrections institutes, including juvenile ones, and at public schools.
"A woman should not be in a locker room having to worry about someone from the opposite sex being in their locker room, and it's happening with athletics, with our girl athletes and women athletes," DeSantis said.
"Also with some of these other things, whether it's a prison situation, whether it's just these restrooms, you know, we want to make sure that our roles and our women are protected. And so this bill does that and makes sure that they're not going to be exposed to situations that are not in their best interest."
The law will go into effect on July 1.
Immediately, the bill and several others signed the same day but DeSantis drew a rebuke from LGBTQ activists.
"The simple act of being able to go to the bathroom has been taken away from our kids," said Jennifer Solomon, president of PFLAG South Miami. "As parents in this state, we are not being respected and our children aren't being respected."
The measure was among several signed Wednesday that will disproportionately impact transgender Floridians.
During the Legislative Session, lawmakers passed Senate language limiting restrictions to public facilities, and not imposing regulations on private retailers. Lawmakers behind the bill characterized the new law as "common sense."

"There's not anything in the language of this bill that is targeting any specific group," said Sen. Erin Grall, a Vero Beach Republican, on the Senate floor. "Rather it speaks to the differences that we have as different sexes as male and female."
Rep. Rachel Plakon suggested this simply puts a framework in state law that has been in effect practically for more than a century.
"We've had a huge scientific study with billions of people for 136 years that separate facilities work," she said.
But LGBTQ activists and sympathetic lawmakers said the bathroom restrictions represent gross overreach.
Rep. Kelly Skidmore, a Boca Raton Democrat, suggested the bill will ultimately prove unenforceable, especially as it doesn't even exclude transgender people who have fully transitioned.
"My sister's boyfriend is a trans man. He is a full blown man and you want him to walk into the girls room," she said. "Do you understand? And then you want someone to go in there and tell him that he's in the wrong bathroom. But it's the bathroom you're sending him to. You have no idea what you are doing here."
Enforcement will be dependent on whatever agencies oversee the public facility in question in the event individuals use a bathroom they are not entitled to enter.