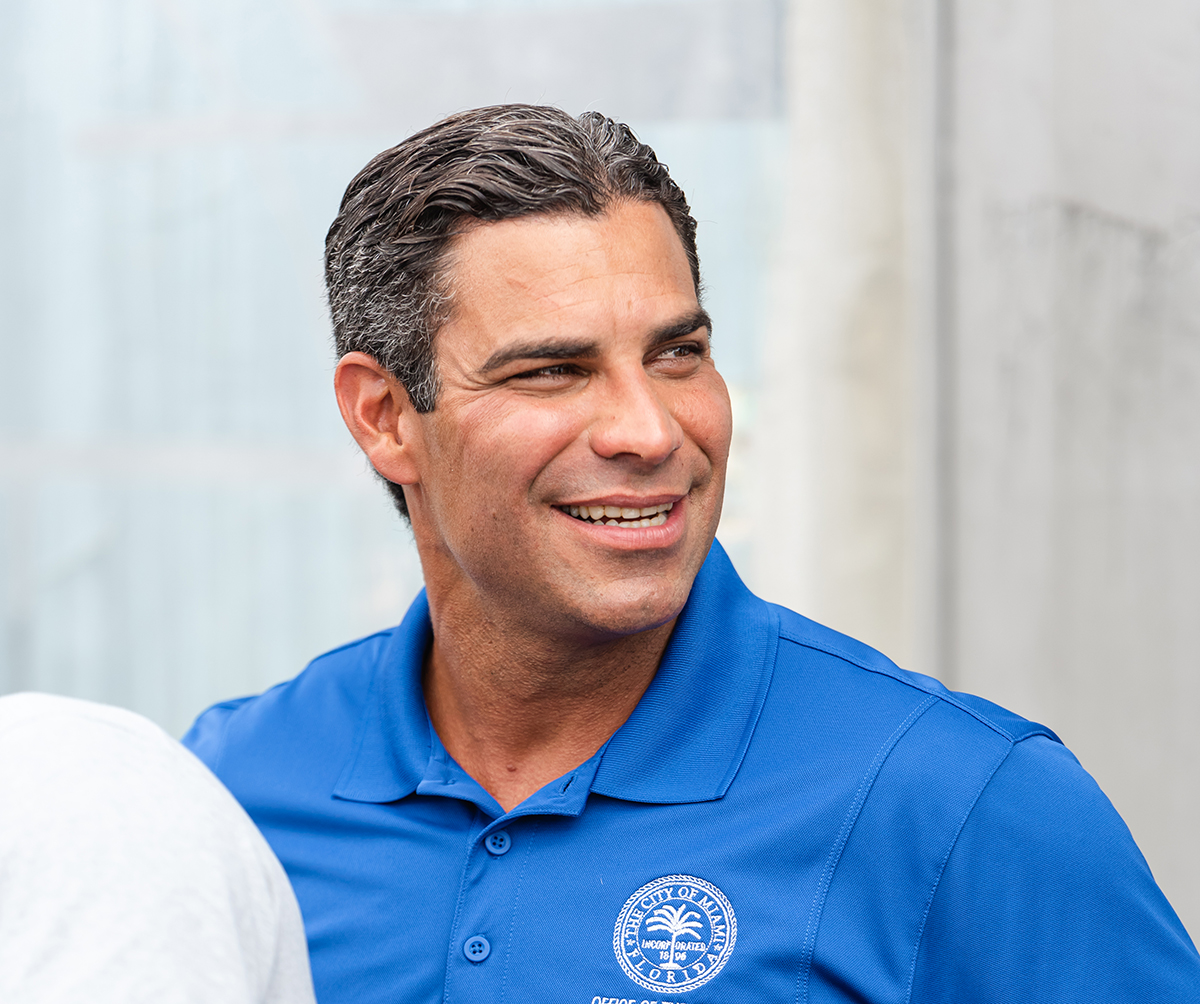 Billionaire hedge fund CEO Ken Griffin may be hedging his bets for the coming Presidential Election.
A top financier of Ron DeSantis' gubernatorial campaigns recently gave a large donation to a political committee linked to Miami Mayor Francis Suarez, whom the Governor may soon face in a Republican Primary for President.
Billionaire GOP megadonor Ken Griffin, the CEO of hedge fund Citadel, wrote a $1 million check March 7 to Miami For Everyone, a political committee that raised and spent funds for Suarez's 2021 re-election.
The contribution, which the Miami Herald first flagged Wednesday morning, is the first and only gain the political committee has made since November.
It's also the first donation to Suarez from Griffin, who since 2018 has donated $10.75 million to DeSantis, including $5 million during the 2022 election cycle.
While the Governor's imminent run for the White House has dominated much of the advance coverage of the 2024 presidential race in recent months, Suarez has been mulling his own bid for the nation's top elected for more than a year and a half.
He's become more open about it in recent months. And in February, he embarked on a 10-city tour with former Donald Trump adviser Ja'Ron Smith.
The purpose of the trip was ostensibly to share information and best practices about public safety and crime prevention. But some of its stops — including Iowa and New Hampshire, where crime is relatively low —  didn't fit the stated mission of the trip, but are states Republican presidential candidates are expected to visit during next year's Primary race.
Griffin has long been a major contributor to political campaigns, mostly of Republican candidates and organizations but occasionally Democrats, including former U.S. Sen. Bill Nelson in 2004 and Barack Obama in 2008.
He's been DeSantis' largest individual donor since the Governor first ran for statewide office. In November, Griffin marveled to POLITICO about DeSantis' "tremendous record" while in office, adding that the U.S. "would be well-served by him as President."
But that esteem may have thinned. While Griffin wants the Republican Party to move on from Trump, he was also unsettled by the new ban on abortion after six weeks of pregnancy DeSantis quietly signed last month.
A source close to Griffin told The New York Times late last month that the financier will likely still cut DeSantis a check once he officially announces his candidacy, but more money would also go to other candidates in the field with a shot at beating Trump.
The donation to Suarez — who, like DeSantis, is expected to make an announcement in the coming weeks — indicates Griffin isn't planning to put his resources solely behind one presidential candidate.
It's also something of a neighborly gesture. Griffin last year relocated Citadel to Miami, citing crime and taxes as motivators, and bought multiple homes in and around the city.