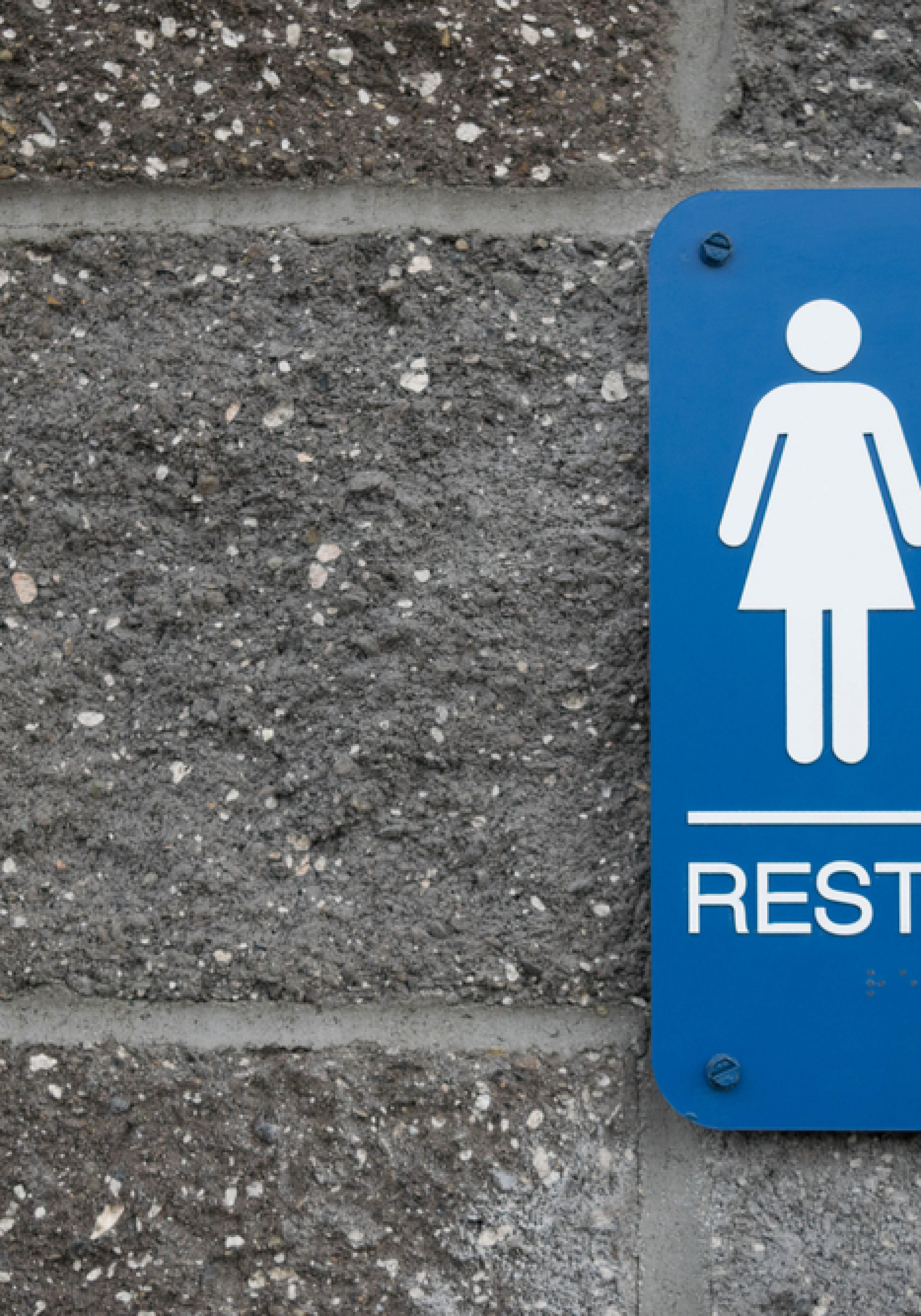 The bill only impacts public buildings. Democrats called it an attack on transgender Floridians.
The Legislature has passed a bill strictly segregating publicly owned restrooms by gender.
The House accepted and passed Senate language on Wednesday that impacts fewer restrooms. But the bill, if signed, will impact public schools, parks and prisons, and will impose restrictions on transgender staffers working in the state Capitol.
Sen. Erin Grall, a Vero Beach Republican, said the legislation (HB 1521) would protect women. She denied any assertion the bill targeted transgender individuals.
"There's not anything in the language of this bill that is targeting any specific group," Grall said. "Rather it speaks to the differences that we have as different sexes as male and female."
The legislation requires publicly owned buildings to have bathrooms designated for men and women, with unisex bathrooms allowed. It would make it a crime for individuals to use a bathroom not aligned with their gender at the time of their birth.
During floor discussion on Tuesday, Grall made clear the bill would still apply even to transgender people who had fully transitioned through gender reassignment surgery.
The legislation ultimately passed on a 27-12 party-line vote in the Senate. The language notably differs from a bill passed last month in the House, which would have imposed bathroom restrictions on privately owned businesses and commercial property. But the House ultimately accepted the Senate's less restrictive language and passed it on an 80-36 vote.
Rep. Rachel Plakon, a Lake Mary Republican, sponsoring the bill in the House, said on the floor it was "common sense" to segregate restrooms by gender.
"We've had a huge scientific study with billions of people for 136 years that separate facilities work," Plakon said.
Regardless, Democrats say simply hearing the bill feeds an anti-trans atmosphere in the state that is now driving LGBTQ citizens to leave. That includes Miami Heat star Dwyane Wade, who announced last week his family would not live in Florida because it no longer seemed a safe environment for his transgender daughter.
Sen. Victor Torres, an Orlando Democrat, said he feared this legislation posed a threat to his transgender granddaughter and others.
"Somebody out there is going to take that into his or her own hands into stopping somebody who's transgender from using a bathroom," he said.
Democrats cast the bill as an attack on transgender Floridians. Perhaps more important, they called the bill a waste of time. It will be impractical to enforce, and could pose a threat even to transgender employees in the state now, they said.
"I'm not surprised but I'm sad that we are here having this discussion on the Senate floor," said Sen. Lori Berman, a Delray Beach Democrat, "again on a bill that really serves no legitimate purpose and is harmful to transgender individuals who reside in and who come here to visit the state of Florida."
Rep. Kelly Skidmore said she will have family impacted by poor execution of the bill.
"My sister's boyfriend is a trans man. He is a full blown man and you want him to walk into the girls room," she said. "Do you understand? And then you want someone to go in there and tell him that he's in the wrong bathroom. But it's the bathroom you're sending him to. You have no idea what you are doing here."