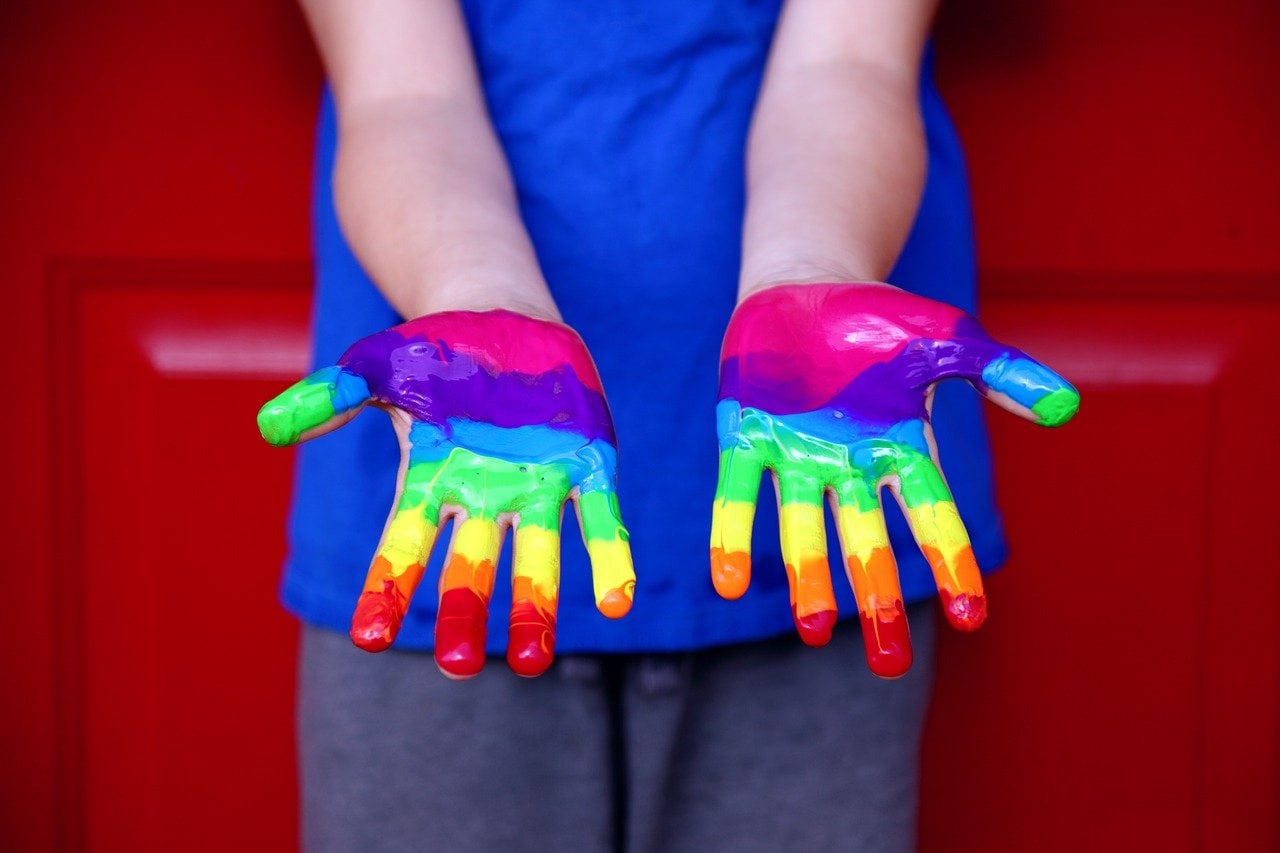 The Governor signed a law expanding last year's legislation that critics dubbed 'Don't Say Gay.'
Legislation expanding book-challenging powers for the public and restricting the use of pronouns in schools that don't correspond with a person's sex at birth is now law.
Gov. Ron DeSantis signed the measure (HB 1069) at Cambridge Christian School in Tampa. The legislation has drawn protests from the LGBTQ community, but DeSantis says it will "let kids be kids."
"We are going to remain … a citadel of normalcy and kids should have an upbringing that reflects that," DeSantis said. "It's kind of sad that we're having some of these discussions."
The bill is an expansion of last year's legislation (HB 1557), called the Parental Rights in Education Act. Critics labeled last year's legislation "Don't Say Gay" because of the way it prohibits instruction on sexual orientation or gender identity. The new measure has been dubbed "Don't Say They" because it more tightly restricts the use of pronouns.
Whereas last year's law banned discussion of sexual orientation and gender identity from grades K-3, this year's legislation expands the prohibition to pre-K-8. The state Board of Education went further last month, however, banning it through 12th grade.
Democrats sounded the alarm that a small minority of children — those who are transgender — are being marginalized.
Critics also raised concern that the law's new language about challenging school library books will allow crusaders to take every book off the public school library shelves as they undergo review. And the law puts the onus on schools for the legal costs of the challenge that, taken to the extreme, could go all the way to the U.S. Supreme Court.
At Wednesday's bill-signing, DeSantis said pornographic material had been found on school library shelves. Democrats, however, have pointed out that the experiences of people of color have been disproportionately represented among the challenged books, such as "Dim Sum for Everyone," a picture book about Chinese cuisine.
DeSantis said last year's law proved inadequate for rooting out what he called "indoctrination."
"Some people were trying to jam it into pre-K to get around the law," DeSantis said. "There is clearly a concerted effort to try to do indoctrination in the middle school grades."
Later, at a news conference of opponents to the law, Jen Cousins, a parent and co-founder of the Florida Freedom to Read Project, said the Governor's narrative about teachers getting around last year's law by indoctrinating pre-K children is "patently false."
"My parental rights are being violated by laws like this because it's going to allow people who are not accepting of families like mine, where I have two queer children, to dictate what my children can learn in school," Cousins said.
Another parent at the bill-signing, however, Tiffany Hanson, said she knows it's happening because of what happened with her children.
"Unfortunately, children are being coached, coerced and indoctrinated with transgender ideology," said the Indian River County mother. "I have seen it firsthand and with more than just one more of my kids. … Unknown to me, the schools are pushing this transgender ideology in the classroom behind my back … encouraging her to question her gender, her sexuality and her preferred pronoun."
She said her daughter is now going through therapy, "because it's taken such a toll on her mental health."
Senate Democrats issued a statement lamenting the effect the law will have on public education and noted that the new law puts the rights of some, above others.
"They say they trust teachers, but accuse them of indoctrination," said Senate Democratic Leader Lauren Book. "They say they're for parental rights, but only for the parents they agree with."
Equality Florida, an LGBTQ advocacy group, issued a statement minutes after HB 1069 was signed, decrying it as part of a "slate of hate" the Governor signed Wednesday.
DeSantis also signed laws that criminalize children attending drag shows, restrict people from using public institutional restrooms that don't correspond with their gender at birth, and further prohibit gender-affirming care for minors.
Joe Saunders, Equality Florida's senior political director, said this Session had the largest number of anti-LGBTQ bills in the state's history.
"Free states don't ban books, censor curriculum, or muzzle free speech," Saunders said in a prepared statement. "DeSantis doesn't see freedom as a value worth defending, he sees it as a campaign slogan in his bid for the White House. And he is setting freedom — and Florida's reputation — ablaze in his desperation to win the GOP nomination."
Sen. Geraldine Thompson said legislation can't stop what's already out there and this is going to mean that teachers can't be a resource for students to guide them through it.
"The Don't Say Gay expansion legislation requires a gulf between students and teachers that doesn't serve either," the Orlando Democrat said. "Teachers will not provide answers to questions students have regarding sexual orientation and students will seek information from other sources that usually are ill informed or untrustworthy."
___
Jacob Ogles of Florida Politics contributed to this report.