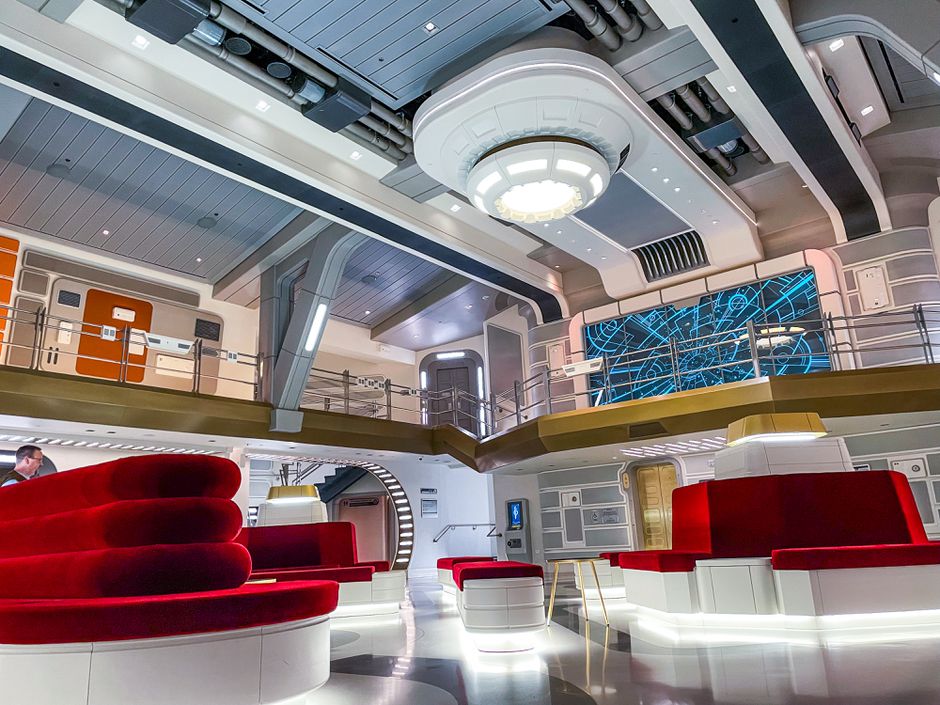 'Thank you to our Guests and fans for making this experience so special,' Disney said.
A form of cosplay on steroids, the Star Wars: Galactic Starcruiser was a hotel experience like no other at Disney World. Fans of the popular franchise could experience their own adventure if they were willing to dish out nearly $5,000 for a two-night stay for two people.
The New York Times originally described it as "an expensive experiment in what one might call immersive lodging. It is equal parts luxury hotel, interactive theater, theme park ride, food as entertainment, digital scavenger hunt and role-playing game."
You can also add short-lived to that list.
Disney World announced Thursday that the Galactic Starcruiser is permanently closing at the end of September after a nearly 19-month run.
"We are so proud of all of the Cast Members and Imagineers who brought Star Wars: Galactic Starcruiser to life and look forward to delivering an excellent experience for Guests during the remaining voyages over the coming months," Disney said on its website. "Thank you to our Guests and fans for making this experience so special."
USA TODAY reported Disney is looking to find new jobs for the cast members working at the hotel.
There had been questions about low demand amid reports Disney was offering special discounts to Disney Vacation Club members this year.
Disney's announcement to close the 100-room hotel comes on the same day as the company also disclosed it is canceling plans to move the California-based Imagineers to Orlando. Disney had sought to build a Lake Nona campus that would have housed more than 2,000 employees by 2026. The company cited "new leadership and changing business conditions" in its decision to nix the move, but Disney has also been in the crosshairs of Gov. Ron DeSantis for more than a year in a culture war fight.
When Florida Politics reached out to Disney World for a statement, the company said, "Star Wars: Galactic Starcruiser is one of our most creative projects ever and has been praised by our guests and recognized for setting a new bar for innovation and immersive entertainment. This premium, boutique experience gave us the opportunity to try new things on a smaller scale of 100 rooms, and as we prepare for its final voyage, we will take what we've learned to create future experiences that can reach more of our guests and fans."
On social media Thursday, some theme park fans lamented that Disney was closing the hotel, ending what they viewed as a great, creative and ambitious experiment.
At the hotel, guests were encouraged to dress up in costume and could practice lightsaber training. Disney cast members interacted and played along, so no visitor's stay was the same. Everything was themed, even meals. This wasn't a hotel where you got to rest and relax. Guests were on a mission. "As the itinerary continues, you'll take the story further and deeper. Choose your path," Disney said on its website.
But other Disney fans weren't sad to see the hotel go. The expensive cost was out of reach for most regular Disney World visitors.