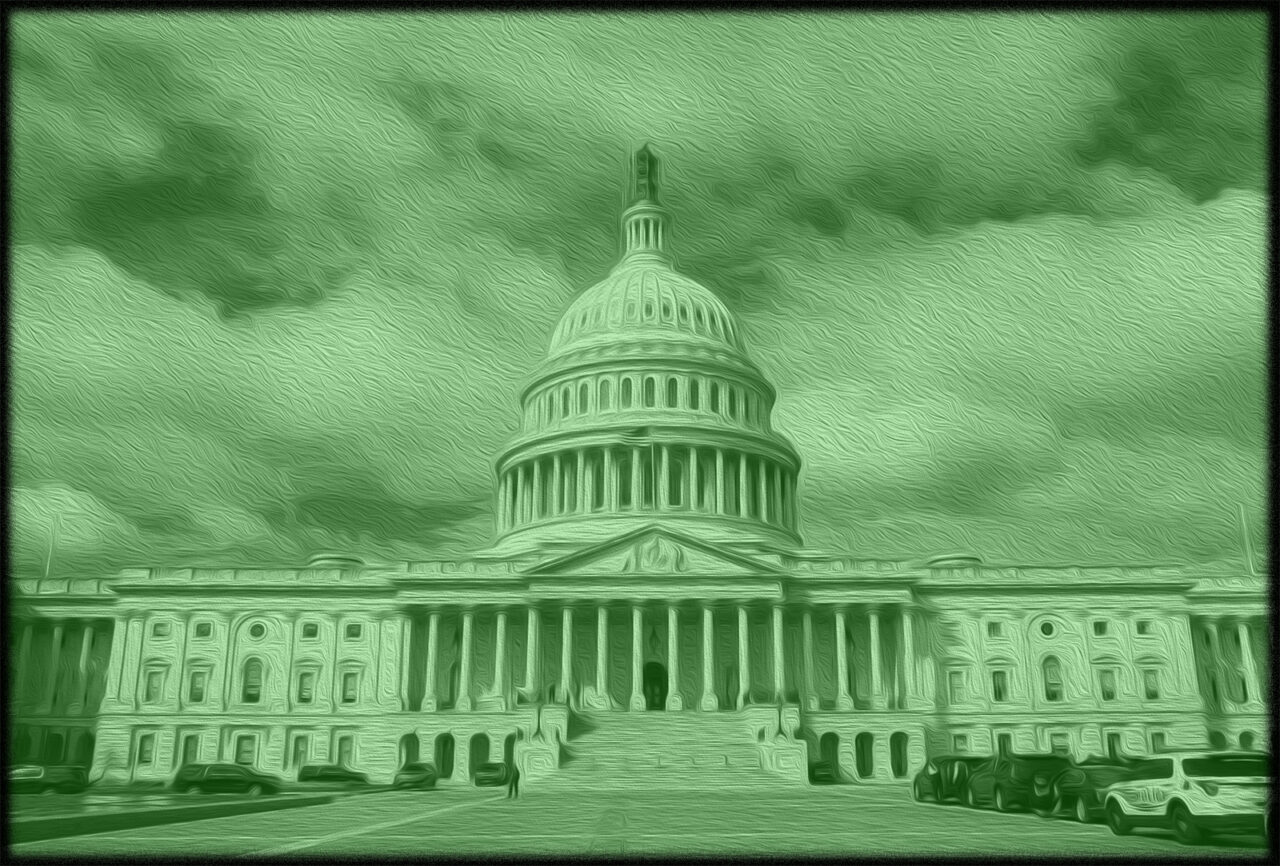 Joe Biden throws shade on a bipartisan bill to regulate Chinese solar panels.
Solar veto
Republican Sen. Rick Scott of Naples and Rep. Bill Posey of Rockledge won bipartisan support in Congress for a bill regulating Chinese-sourced solar panels.
The legislation (HJR 39) sought to end a Commerce Department rule allowing manufacturers to evade tariffs by delivering panels through third parties in other countries.
But the policy proposal didn't win over President Joe Biden; he vetoed the bill.
"America is now on track to increase domestic solar panel manufacturing capacity eightfold by the end of my first term. But that production will not come online overnight," Biden wrote in a veto message.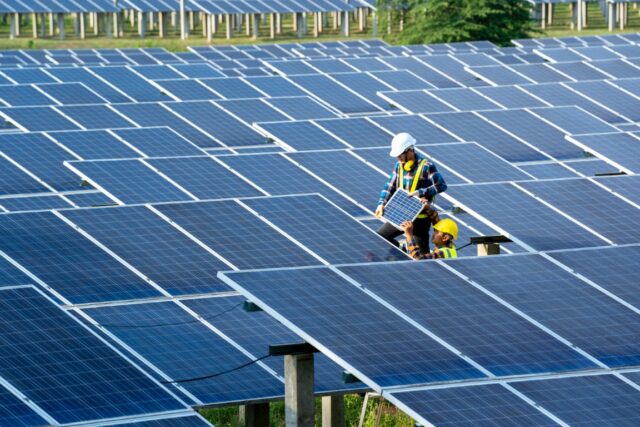 "The Department of Commerce's rule supports American businesses and workers in the solar industry and helps provide sufficient, clean, and reliable electricity to American families while continuing to hold our trading partners accountable. … Passage of this resolution bets against American innovation. It would undermine these efforts and create deep uncertainty for American businesses and workers in the solar industry."
Scott wants Congress to overturn the veto.
"The question everyone should be asking today is this: what does Communist China have on President Biden that's so damning he can't bring himself to stand against slave and child labor?" Scott said. "President Biden's veto of our anti-Chinese solar legislation is just the latest example of his weak, pathetic appeasement of this genocidal regime. Our bill passed with bipartisan votes in the House and Senate. Now, the only logical thing for Congress to do is to immediately override this veto and make sure that the world knows that America will NEVER tolerate slave and child labor. If the United States won't stand against slave labor and for American jobs, what the hell will we stand for?"
But it takes a two-thirds vote in the House and Senate. The bill passed 56-41 in the Senate and 221-202 in the House. No Florida Democrats supported the bill.
Posey joined in criticizing Biden's veto as appeasement.
"The President makes it clear with his veto (that) he supports the interests of Chinese businesses over American manufacturers and the future of the American solar energy industry," he said. "We believe in our nation's ability to make superior solar products, and we think that China should be held accountable for breaking U.S. trade laws rather than be given a free pass, which this Administration is apparently willing to do."
Origin story
Sen. Marco Rubio says there's good reason to believe the coronavirus that caused a pandemic originated in a lab.
The Florida Republican released a 328-page report laying out admittedly circumstantial evidence, but a mountain of it, pointing at China for creating the COVID-19 virus. He said world powers around the globe must hold the communist government responsible.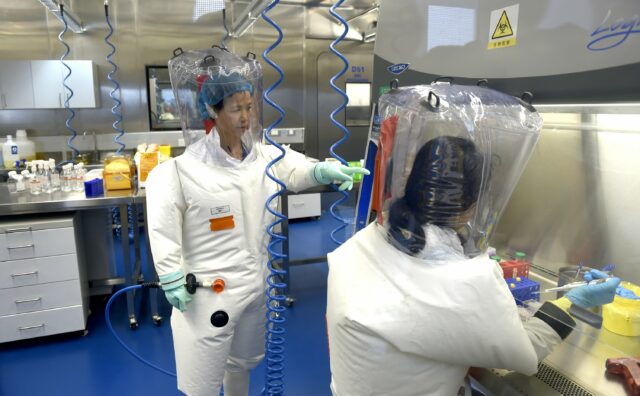 "The implications are impossible to ignore: Beijing hid the truth," Rubio said. "This report reinforces the need to hold the Chinese Communist Party accountable."
The report points to different conclusions than experts, including Anthony Fauci, former Director of the National Institute of Allergy and Infectious Diseases.
The report, "A Complex and Grave Situation," sought to produce a "political chronology" of the coronavirus pandemic.
The most notable dot Rubio said too many health officials were afraid to connect involved a biosafety incident at the Wuhan Institute of Virology (WIV) in late 2019. That was the same year the first coronavirus infections surfaced in the same region of China where research was being conducted.
The report suggests the Chinese Academy of Sciences (CAS) went to lengths to conceal the severity of any threat.
"In April 2019, the deputy director of the CAS inspected the WIV and stated the need for a facilities upgrade. Throughout the year, the WIV pursued costly projects on its Biosafety Level 3 lab, hazardous waste treatment system, boiler room, ambient air disinfection treatment system, virus storage system, central air conditioning system, unspecified 'security services,' and air incineration device," an executive summary read.
"In July 2019, the CCP secretary of the WIV spoke of 'current shortcomings and foundational problems in the construction, operation, and maintenance' of the lab complex, and the director of the WIV called staff to 'prioritize solving the urgent problems we are currently facing.'"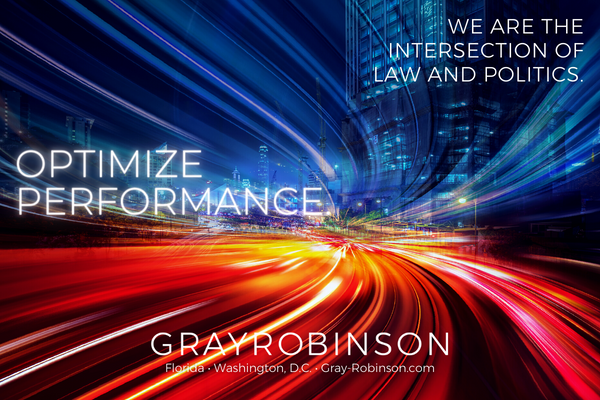 Federal DeSantis oversight?
Democrats on the House Judiciary Committee want Congress to investigate Gov. Ron DeSantis, alleging he's used law enforcement to advance his political prospects.
Rep. Glenn Ivey, a Maryland Democrat, led a letter to Judiciary Committee Chair Jim Jordan, an Ohio Republican, demanding an inquiry. Reps. Sheila Jackson Lee, a Texas Democrat, and Steve Cohen, a Tennessee Democrat, co-signed the letter. All serve on the Judiciary Committee.
Ivey said Congress needs more information on a statewide elections police force, which utilizes federal funding. He also wants information on whether DeSantis will use federal funds to send Florida police to the Mexican border.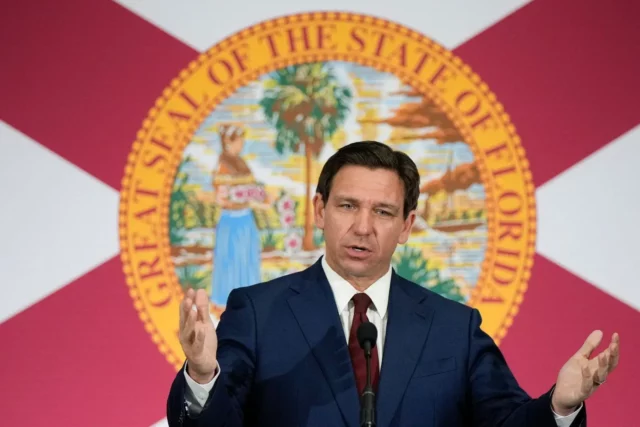 "Gov. DeSantis has reportedly directed the police agency to act in furtherance of his political agenda," Ivey wrote. "In 2022, the Governor launched a voting fraud unit that enlisted the help of FDLE (the Florida Department of Law Enforcement), despite pushback from the agency that there was insufficient fraud to justify enlisting full-time agents in the effort."
But DeSantis' team said the Governor is doing his job employing resources for the benefit of Florida.
"It appears that the Congressman (Ivey) is more concerned with Gov. DeSantis doing his job — protecting Floridians, upholding the law, ensuring Florida's elections are safe and fair, securing our Southern Border from drug cartels that have brought enough fentanyl into America to kill nearly 70% of our nation's population — than he is about doing his job in D.C.," said Jeremy Redfern, DeSantis' Press Secretary.
Graveyard shift
A government shutdown shouldn't close America's national cemeteries.
On that, at least, Reps. Matt Gaetz and Jared Moskowitz agree.
The Panhandle Republican and Parkland Democrat co-introduced a bill to keep the public sites open from Arlington to across Florida.
"It is imperative that we do not deny veterans, Gold Star families, military families, and all Americans the invaluable opportunity to visit the hallowed grounds of our fallen war heroes due to the ongoing debt ceiling negotiations," Gaetz said.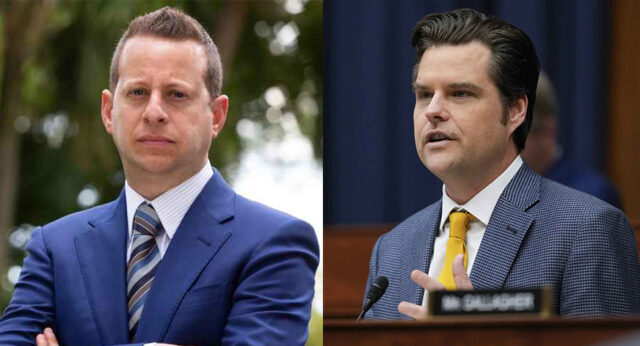 "The preservation of our national cemeteries is paramount, as they serve as sacred spaces for remembrance, reflection, and profound gratitude. I am deeply appreciative that my Democrat colleague Rep. Jared Moskowitz has joined me in my unwavering commitment to keeping our national cemeteries open, irrespective of the ongoing debt ceiling debate between Congress and the White House."
Moskowitz and Gaetz notably served together in the Florida House, and Gaetz recommended Moskowitz for a position as the highest-ranking Democrat in DeSantis' administration.
Lines of communication
After a natural disaster, people often want to let loved ones outside the area know what they need — and even just if they are safe. Rep. Neal Dunn wants to make sure that can happen as soon as possible.
The Panama City Republican refiled The Connecting Communities Post Disasters Act (HR 3301), which would accelerate the replacement and improvement of communications facilities in areas declared by a President as national disaster zones.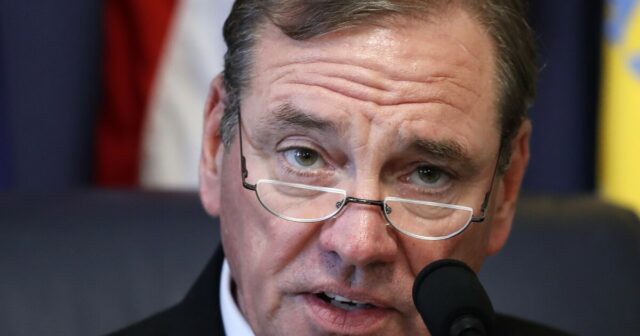 The Congressman represented the Big Bend and Florida Panhandle through Hurricane Michael in 2018 and knows the logistical challenges that arise after a storm.
"There are few things worse than being unable to check on loved ones following a disaster. One of my biggest takeaways from Hurricane Michael is that burdensome regulations stand in the way of rebuilding our communities," Dunn said. "The Connecting Communities Post Disaster Act simplifies the rebuilding process so we can quickly get our communities back on their feet and back to a sense of normalcy."
The language from his bill was included in a disaster package passed by the House last Congress.
Rock solid
Pamela Jane Rock, a Melrose mail carrier, died in August after dogs attacked her on a route. Now two members of the Florida congressional delegation want to honor her service.
Reps. Aaron Bean and Kat Cammack introduced legislation to rename the Interlachen U.S. Postal Facility as the "Pamela Jane Rock Post Office Building."
"Pleased to join Rep. Bean and my other Florida colleagues in working to rename the Interlachen, FL post office after Ms. Pamela Jane Rock. Last Congress, when we served Putnam County, our entire community was heartbroken by her loss," said Cammack, a Gainesville Republican, "and we cannot think of a more fitting way to honor her than to formally put her name on a post office that represented the job she loved."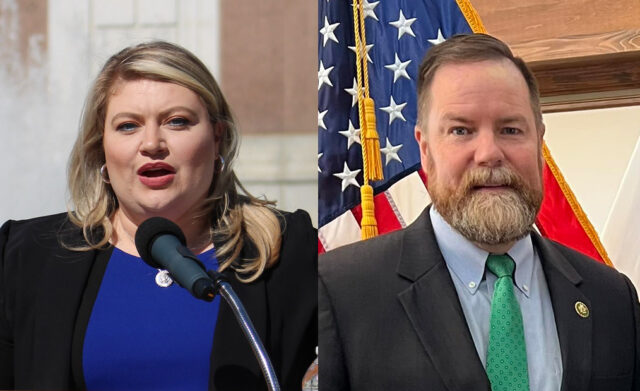 Post-redistricting, the community now sits in Bean's district.
"Pamela had a beautiful servant's heart. It was obvious in the way she lived her life," The Fernandina Beach Republican said. "She was a committed and dedicated wife, sister, aunt, and friend to everyone. While her time on this earth was tragically cut short, she served the U.S. Post Service with passion and integrity. Designating the Interlachen Post Office in her name will honor her legacy in the community she loved."
Rock was 61. Her family released a statement supporting the renaming of her workplace.
"The Rock Family deeply appreciates the action of Congressman Bean to name the U.S. Post Office in Interlachen, Florida, in memory of our dear sister, Pamela Jane Rock," the statement reads. "This provides us some comfort since her tragic death."
Staffing up
Rep. Michael Waltz is staffing up his office for the 118th Congress.
The St. Augustine Republican is making key hires and promotions within his office, including elevating James Hewitt to Deputy Chief of Staff. Other hires and promotions include Thomas Boodry as legislative director; Andrew Peek as national security adviser; Carl Schuler as a legislative aide; Emma Scheidt as a legislative correspondent; and Brandi Anderson as a constituent service representative.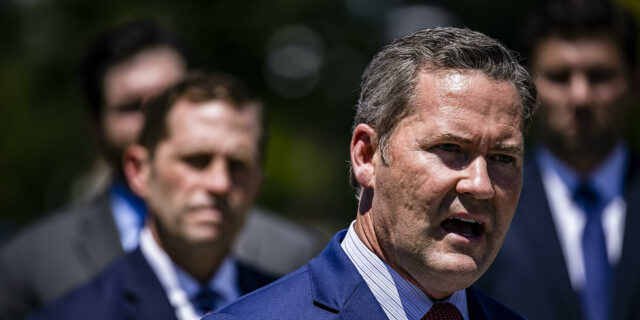 "I am proud that we have established an office culture of advancement and retention by hiring dedicated staff while also bringing in new team members with policy expertise," Waltz said. "I look forward to working with my staff to ensure Floridians' best interests are looked after both in Washington, D.C. and in our home district."
Seabiscuit off the menu
The sale of domestic animals for food has long disturbed Rep. Vern Buchanan, who worked with the late Rep. Alcee Hastings to pass a ban on selling cats and dogs for slaughter. Now the Longboat Key Republican wants that ban extended to horses.
He and Rep. Jan Schakowsky, an Illinois Democrat, introduced the Save America's Forgotten Equines Act, prohibiting horse export to slaughterhouses in Canada and Mexico.
"The slaughter of horses for human consumption is a barbaric practice that has no place in America," Buchanan said. "As Co-Chairman of the Animal Protection Caucus, I look forward to continuing to lead the effort with Congresswoman Schakowsky to protect these majestic creatures."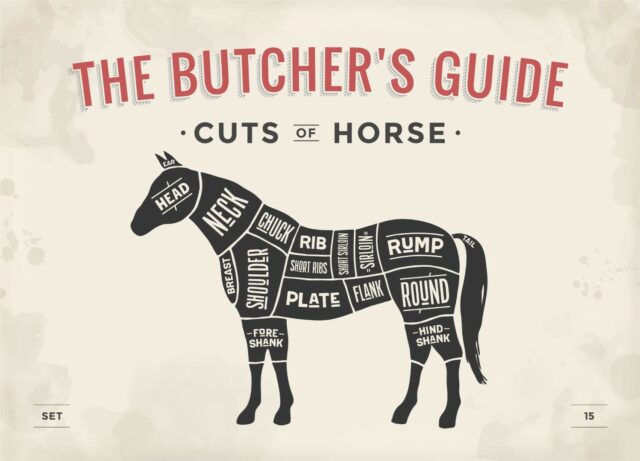 When Buchanan and Hastings passed the ban on sending house pets to the grinder, it was included in a Farm Bill, something Congress takes up every five years. As Congress works on a new Farm Bill, Buchanan hopes to see horse protections included.
The Animal Welfare Institute reports 20,000 American horses are sent yearly to slaughter in neighboring nations. Typically, the meat then ships to Japan, Italy and other countries that don't ban the resulting product.
"The pipeline to slaughter is an open grave for the horses it carries off, not just a terrible cruelty but a national heartache," said Sara Amundson of the Humane Society Legislative Fund. "It's time to saddle up and end their journey to hell. No animal more deserving of our kindness has ever suffered such a rotten fate."
Stripping back the curtain
Reps. Sheila Cherfilus-McCormick and Waltz filed the Study to Observe and Prevent (STOP) Human Trafficking Act of 2023, which would prompt the Attorney General to investigate the prevalence and instances of human trafficking at adult entertainment clubs.
"The STOP Human Trafficking Act is a critical step toward combating human trafficking that plagues Florida's adult entertainment clubs," said Cherfilus-McCormick, a Miramar Democrat. "Despite rampant exploitation, the federal government lacks the necessary data to address this issue and stop the most heinous criminal offenders. By mandating a comprehensive study and fostering interagency coordination, this bipartisan bill will yield the robust information needed to confront human trafficking head-on and keep vulnerable individuals safe."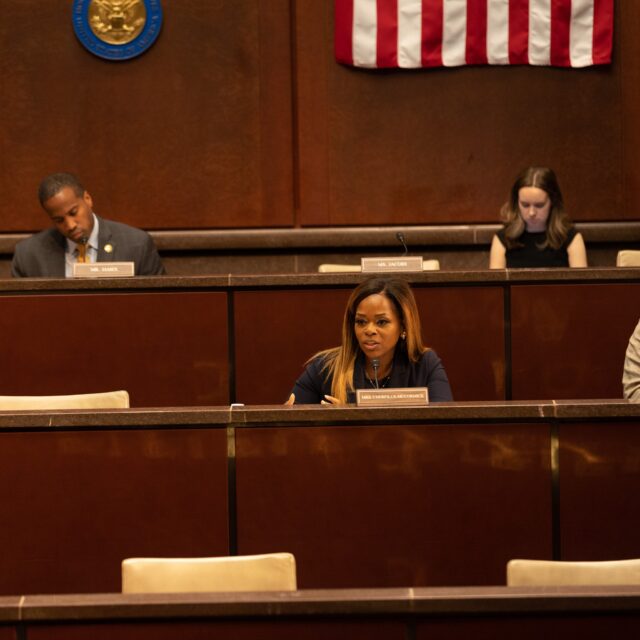 The bill would require the nation's top cop to coordinate with the President's Interagency Task Force to Monitor and Combat Trafficking in Persons and other human trafficking watchdogs. No current studies exist on the subject, and the legislation asks for one to be completed 15 months from passage.
"Strip clubs are known to be high-risk locations for human trafficking, a multibillion-dollar criminal industry affecting nearly 25 million people worldwide," Waltz said. "Unfortunately, the federal government lacks the data necessary to fully understand the scope of this problem at these venues. We have an obligation to ensure young workers at these clubs are protected from any and all forms of trafficking and exploitation. That is why I am proud to re-introduce this critical legislation to ensure Congress has the data necessary to modernize our laws and prevent human trafficking in our country."
Assessing doxxing threats
The practice of spreading personal information for malicious reasons — as a website appears to have mapped out more than 500 Jewish targets in Boston last year — would become a matter for Homeland Security under a bipartisan bill Rep. Debbie Wasserman Schultz is co-sponsoring.
The Boston incident last summer named prominent area Jewish leaders, philanthropists and rabbis and mapped the addresses of their homes and workplaces, the Boston Globe reported. Institutions were also mapped out, including schools.
"Extremists are exploiting our online platforms to spread private information and incite violence against vulnerable individuals and groups," said Wasserman Schultz. "Arming our national security officials and law enforcement with knowledge of how these groups operate and for identifying vulnerabilities and preventing attacks is a first step to protect our communities from harm."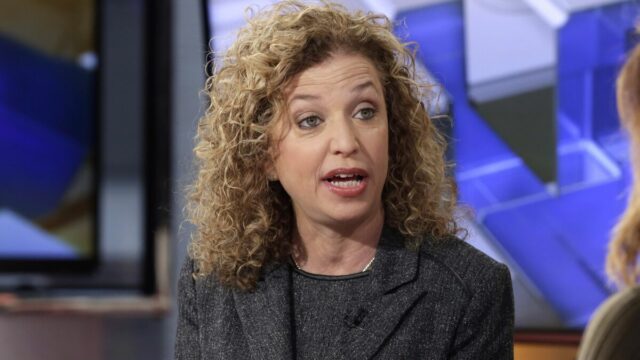 The Weston Democrat is sponsoring the bill with Rep. Don Bacon, a Nebraska Republican. It would direct Homeland Security to develop and disseminate an assessment of cyber harassment tactics to create a better understanding of how to recognize them and determine how much of a threat they pose.
The information would go to inform future policymaking and educate law enforcement, as well as prevent targeted attacks on community institutions and persecuted groups, according to a news release from Wasserman Schultz's Office.
In Boston, it was determined that the anonymous website was hosted out of Iceland. The domain is registered with GoDaddy, but the internet company reviewed it and concluded it didn't violate its domain name registration agreement, The Associated Press reported.
"The map serves as a Jewish hit list," Robert Trestan, the head of the New England chapter of the Anti-Defamation League, told the newspaper.
He was among those named on the map, along with his workplace and home addresses. It accused those mapped places of "harms," from ethnic cleansing to colonialism, "surveillance" and Zionism, or Jewish nationalism, The Associated Press reported.
Miami market
At least in Miami, foreign investors have helped drive up the cost of real estate to levels that put prices out of reach for many locals. Rubio and Rep. María Elvira Salazar say it's time Congress steps in.
The Miami area Republicans filed companion bills in the Senate and House to shield American real estate markets from excessive foreign demand and increase affordable housing opportunities. The Home Advantage for American Families Act could also stop laundering illicit money through Miami real estate holdings.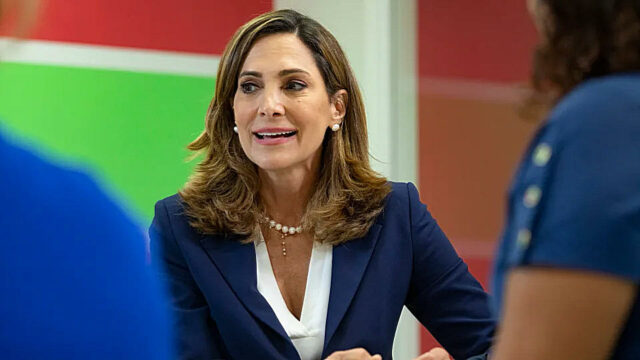 "Miami's housing prices are out of control, and something needs to be done to address rising prices and expand access to affordable housing," said Rep. Salazar. "This bill alleviates our housing crisis by ensuring that Miami residents come first in the marketplace."
The bill would authorize the Treasury Department in the nation's top 15 metropolitan areas, including Miami-Fort Lauderdale-Pompano Beach, to identify the identities of foreign buyers. Expanding the reach of the Foreign Investment in Real Estate Property Act, the bill would also increase a withholding tax on residential properties in those areas to 30% for foreign purchasers.
"As billions of foreign dollars pour into Florida real estate, families in our communities are struggling to find affordable housing," Rubio said. "To have a strong nation, we need strong communities. And to have strong communities, we must have strong families. Combating illicit finance in foreign real estate investment and increasing affordable housing investment in South Florida are key to tackling this problem confronting so many Floridians. This bill would do exactly that."
Salazar said the bill would also provide a 10% boost to the Low-Income Housing Tax Credit for single homes built in Qualified Census Tracts, giving many domestic homebuyers a list.
Called back
Biden appointed 10 people to the United States Holocaust Memorial Council, which leads the nation in commemorating the Holocaust. It is the governing board of the U.S. Holocaust Memorial Museum.
Among those appointed are former Rep. Ted Deutch, now the CEO of the American Jewish Committee, and Alex Heckler, the founder and managing partner of consulting firm LSN Partners.
Deutch, a Boca Raton Democrat, was a founding Co-Chair of the House Bipartisan Task Force for Combating Antisemitism and Co-Chair of the Congressional Study Group on Germany, a role he used to advocate for Holocaust survivors with the German Chancellor and members of the Bundestag.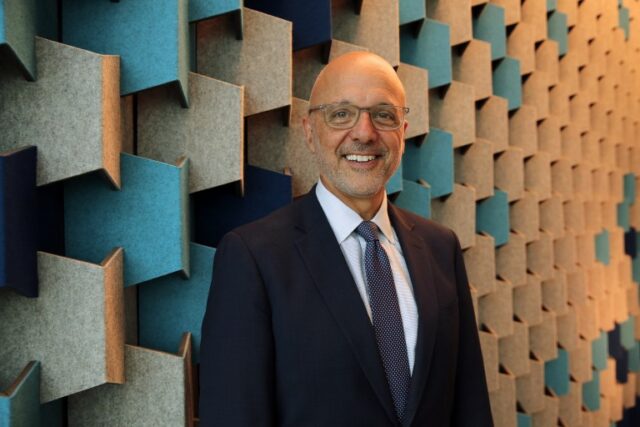 Deutch also previously served as a state Senator in Florida, during which time he authored the first-in-the-nation law to cut off state funds to companies advancing Iran's nuclear weapons program.
His service to the Jewish community dates to his youth, including serving as Chair of the Hillel Governing Board and as a lay leader with the Jewish Federations of Cleveland and South Palm Beach County, among other roles.
Heckler, in addition to founding LSN Partners, is a lawyer, entrepreneur and philanthropist. He's also a prominent Democratic Party activist, fundraiser and strategist.
On this day
May 19, 1828 — "John Quincy Adams signs 'Tariff of Abominations'" via the Adam Smith Institute — President Adams signed the tariff bill that gave the United States its highest tariffs, measured by percent of value. It was designed to protect the industry of the North from competition by cheap imports while severely hitting the Southern states' economies. The tariff introduced in the bill was 38% on 92% of all imported goods. This meant the South had to pay higher prices for their goods. They imported less from Britain, leaving the British with less money to buy their cotton. Southerners dubbed it "The Tariff of Abominations" and started proceedings to nullify it in some states.
May 19, 1919 — "Women's Suffrage resolution introduced" via the U.S. House of Representatives — House Joint Resolution 1, proposing an amendment to the Constitution extending voting rights to women, was introduced and referred to the House Committee on Woman Suffrage. Jeannette Rankin, the first woman elected to Congress and a longtime suffragist, led the first House debate and passage of the amendment in January 1918. However, it failed to pass the Senate before the conclusion of the 65th Congress a few months later. This resolution passed the House on May 21, 1919, followed by the Senate on June 4. The amendment was ratified in three-fourths of the states, allowing women nationwide to head to the polls in November 2020.
Happy birthday
Best wishes to Reps. Lois Frankel, who turned 75 on Tuesday, May 16, and Greg Steube, who turns 45 today, May 19.
___
Delegation is published by Peter Schorsch, compiled by Jacob Ogles, edited and assembled by Phil Ammann and Ryan Nicol, with contributions from Anne Geggis.