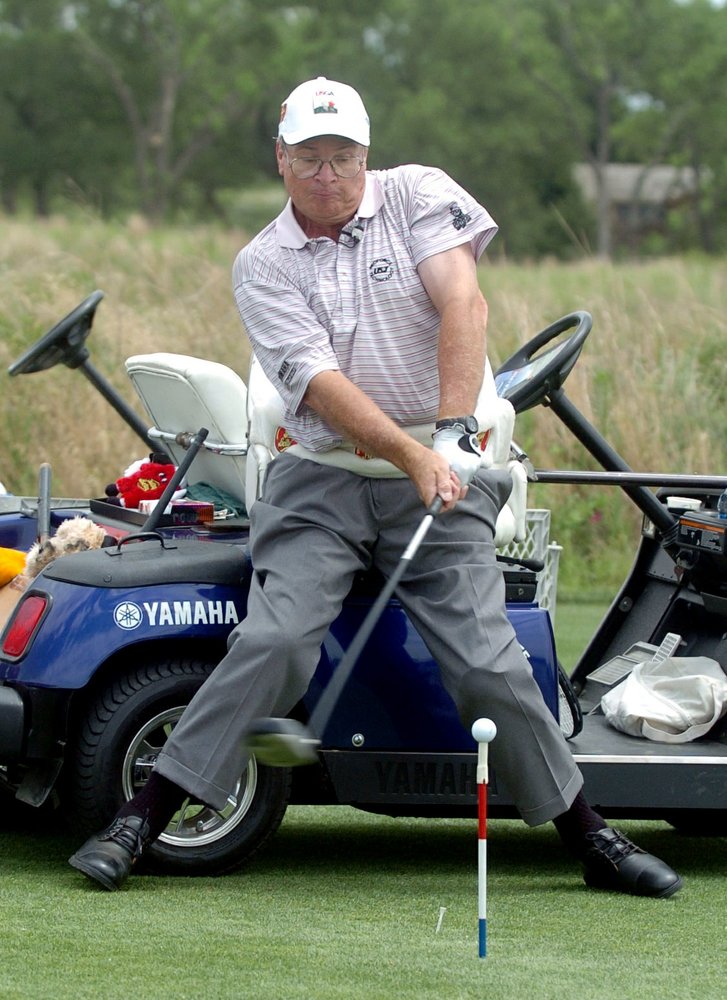 Walters will share golf tips and tricks and an inspirational message.
First Tee Tallahassee is hosting a special event at the Southwood Golf Club this weekend featuring World Golf Hall of Fame golfer Dennis Walters and superdog, August, nicknamed "Gussie."
The event is Sunday at 2 p.m.
Walters is the only professional golfer paralyzed below the waste. He'll share his story and explain how perseverance and a positive outlook can change futures. 
Walters will also share golf tips and tricks.
The event, located at 3750 Oak Park Dr. in Tallahassee, is free and open to the public.
First Tee Tallahassee is a golf development organization that enables kids to build strength of character and become empowered to conquer a lifetime of new challenges. Since August 2022, the organization has launched First Tee programs at Leon County Schools Sabal Palm Elementary, Pineview Elementary, Springwood Elementary and FAMU DRS, with more in the pipeline.