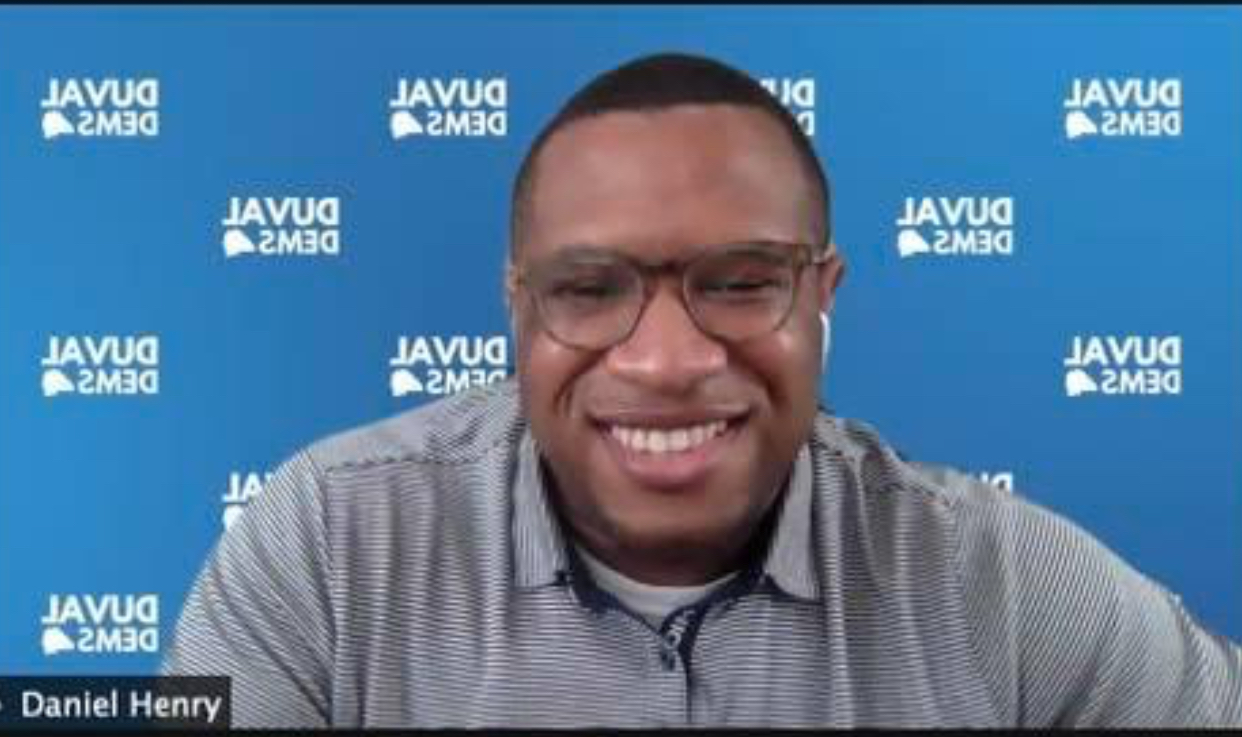 How did Democrats flip a GOP mayoral office in DeSantis' Florida? Candidate quality mattered.
Duval Democratic Party chair Daniel Henry is explaining the seemingly improbable Donna Deegan win in the Jacksonville mayoral race to national audiences.
On a Saturday afternoon MSNBC hit, Henry explained the unique circumstances of how Deegan, a "unity candidate," managed to confound the pundit class and down Republican Daniel Davis.
"Donna was one of those unity candidates that only come around once in a generation," Henry told host Symone D. Sanders.
"She ran on a platform that involved loving everyone (and) making sure that she was focusing on local issues that were important to Jacksonville," Henry said, including "high crime that we're seeing across our city, the infrastructure spending that's desperately needed in underserved communities, and tamping out corruption that we saw in our City Hall."
While Deegan represented a unity campaign, opponent Davis spent the General Election period playing to the right, Henry noted, lulled into a false sense of security by Ron DeSantis carrying Duval in 2022.
"I think after (DeSantis) was able to win re-election and win this county in '22, they really thought that they had this mayoral election in the bag. So their candidate Daniel Davis just really focused on right-wing issues the entirety of the campaign and never really drifted to the middle," Henry said.
That strategic blunder gave Deegan inroads with NPA voters, who turned out in record numbers, and allowed Deegan to overcome a more than 3% Republican turnout advantage.
"Donna was able to kind of take advantage of that message and focus on local issues that were much more appealing to independent voters. They were key in order for her to make up the margin that was necessary for her to win," Henry said.
"I think that's a testament to not only the support that our party was able to give her, but I think to the change that we were able to bring to the Florida Democratic Party as well, focusing on candidates that were the best situated to get across the finish line."