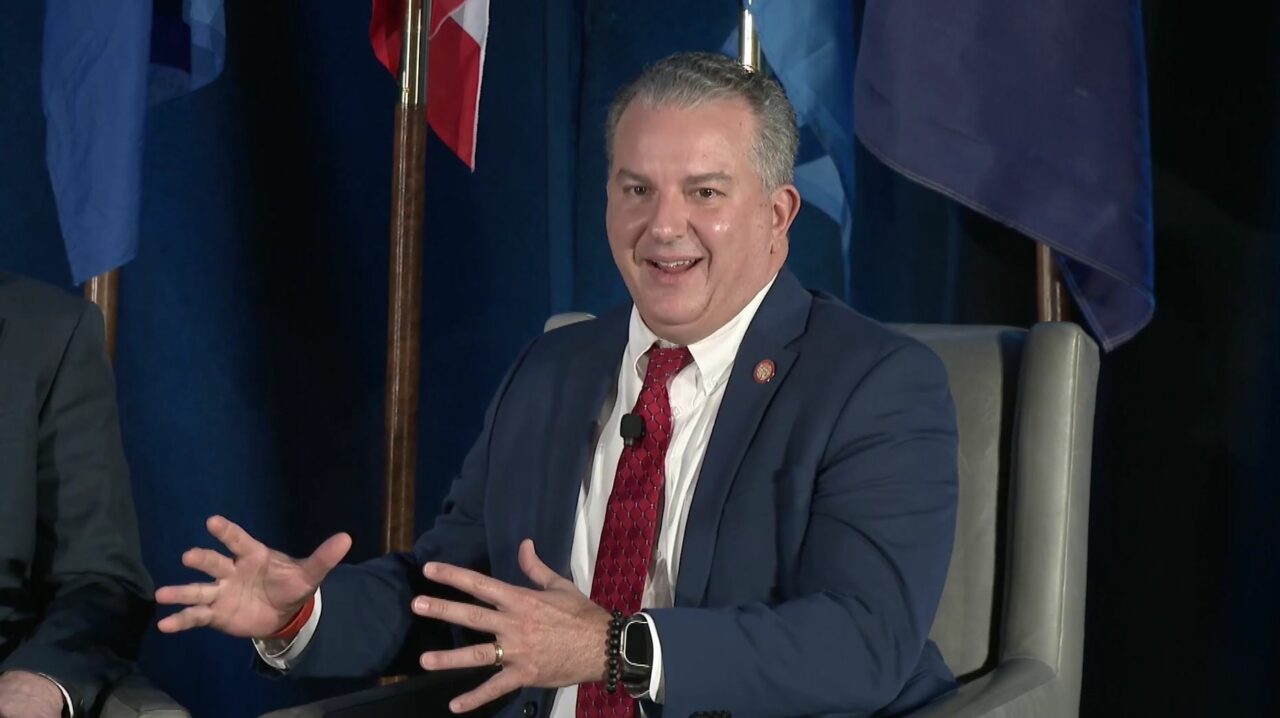 'This is all about presidential politics.'
Yet another Florida Republican is ripping a "travel advisory" from the NAACP, claiming that the 2024 presidential race is the real reason for the warning.
On "Varney and Co." on Fox Business, CFO Jimmy Patronis said the civil rights group is trying to "prop up" Joe Biden and "cloud" and "bracket" Ron DeSantis ahead of a formal launch to his 2024 presidential campaign.
"It's ridiculous. It's silly. The state that this group supports, they're defunding the police, they're hurting their own folks, they're hurting businesses," Patronis said of the national NAACP group. "So again, I think it's ridiculous. I think this is another way just to prop up Biden to try to tear down Ron DeSantis."
"This is all about presidential politics," Patronis added. "'What can we do to cloud up the narrative of Gov. DeSantis' potential announcement?'"
On Saturday, the NAACP Board of Directors issued a travel advisory urging people to avoid the Sunshine State.
"Florida is openly hostile toward African Americans, people of color and LGBTQ+ individuals. Before traveling to Florida, please understand that the state of Florida devalues and marginalizes the contributions of, and the challenges faced by African Americans and other communities of color," the advisory reads.
The group specifically cited Gov. DeSantis.
"Under the leadership of Gov. DeSantis, the state of Florida has become hostile to Black Americans and in direct conflict with the democratic ideals that our union was founded upon," asserted NAACP President & CEO Derrick Johnson.
The Governor has not offered comment in the wake of the advisory being issued, but he had plenty to say in March when the Florida NAACP chapter urged the national group to take a stand.
"This is a stunt to try to do that. It's a pure stunt. And fine, if you want to waste your time on a stunt, that's fine. But I'm not wasting my time on your stunts," DeSantis added.
The Governor's Office doubled down on its stance Saturday evening.