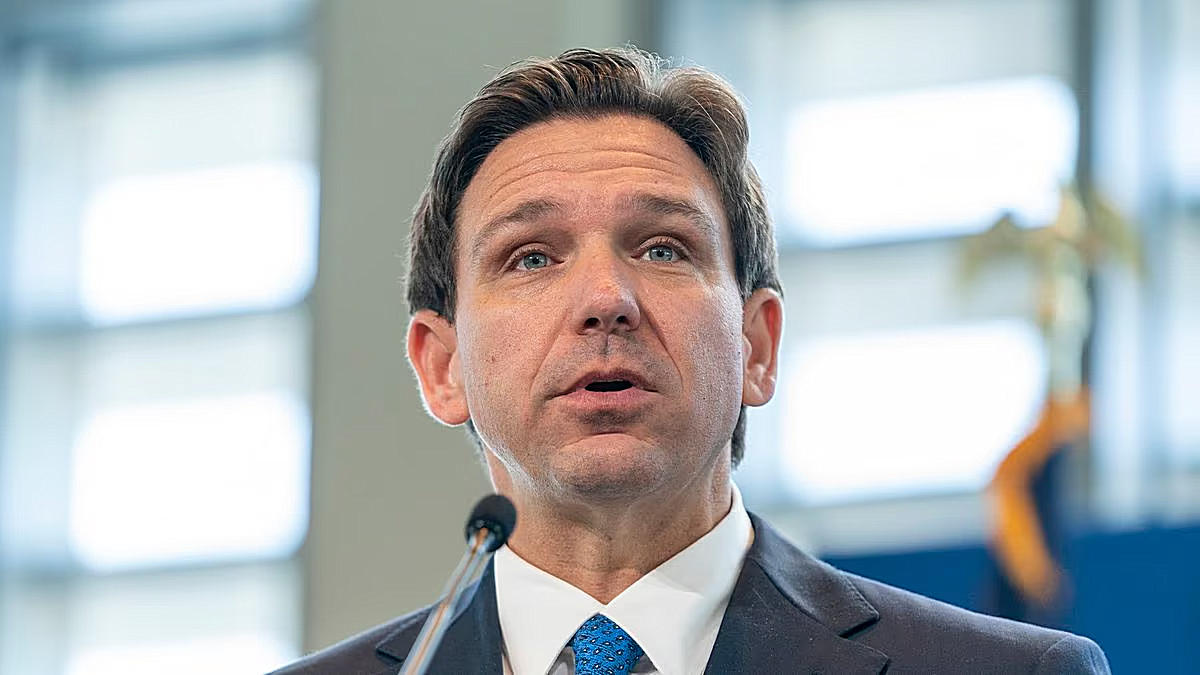 'Prepare for the next election so we can get rid of him once and for all.'
Tensions continue between a leading civil rights organization and the Florida Governor.
In the wake of a travel advisory issued by the NAACP, the group's President is saying that the way forward must involve the end of Ron DeSantis' political career.
"We didn't get here overnight. It was because of the election so we have to prepare for the next election so we can get rid of him once and for all," NAACP President Derrick Johnson said on CNN, as reported by The Hill.
On Saturday, the NAACP Board of Directors issued a travel advisory urging people to avoid the Sunshine State.
"Florida is openly hostile toward African Americans, people of color and LGBTQ+ individuals. Before traveling to Florida, please understand that the state of Florida devalues and marginalizes the contributions of, and the challenges faced by African Americans and other communities of color," the advisory reads.
Johnson spoke to those concerns during his cable hit Monday.
"The Governor has perfected the art of pulling stunts to gain campaign contributions," Johnson said. "Unfortunately, this will impact people's lives. We should not use race or othering as a tool to weaponize against people and unfortunately for a large percentage of Floridians, that's what he has done. Therefore, we are advising African Americans and others that if you travel to Florida, beware that your life is not valued."
The Governor's Office is not taking the group's concerns seriously.
"This is all a stunt. We aren't going to waste our time on a stunt," asserted Press Secretary Jeremy Redfern.
When the advisory was floated back in March, as the Florida NAACP urged the national group to issue the call, DeSantis was dismissive of this as being one of many "stupid fights" in the country, using the "stunt" language to describe it.
"This is a stunt to try to do that. It's a pure stunt. And fine, if you want to waste your time on a stunt, that's fine. But I'm not wasting my time on your stunts," DeSantis said at a press conference in Orange Park.