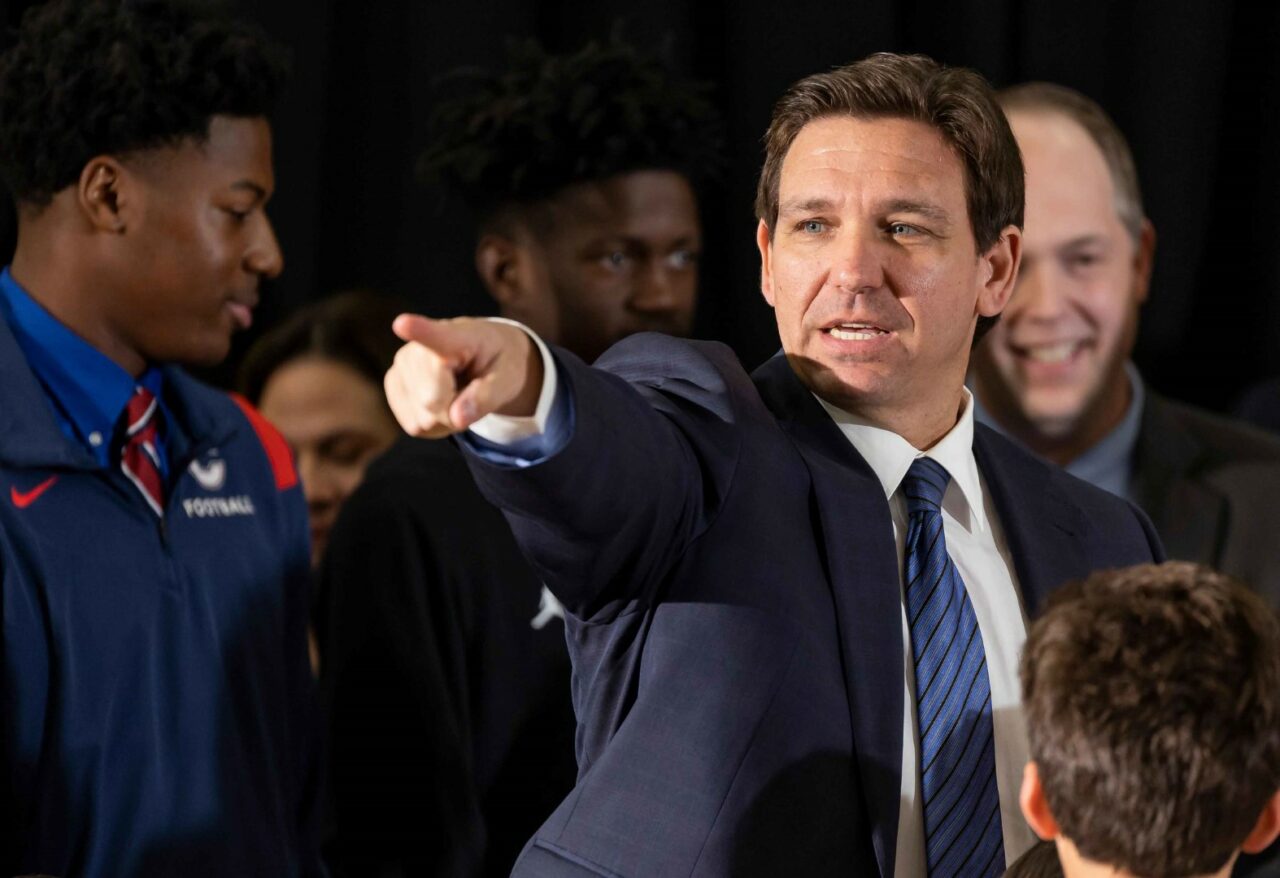 'Florida is openly hostile toward African Americans, people of color and LGBTQ+ individuals.'
Visit Florida? Not if the national NAACP has anything to say about it.
On Saturday, the NAACP Board of Directors issued a travel advisory urging people to avoid the Sunshine State.
"Florida is openly hostile toward African Americans, people of color and LGBTQ+ individuals. Before traveling to Florida, please understand that the state of Florida devalues and marginalizes the contributions of, and the challenges faced by African Americans and other communities of color," the advisory reads.
"Let me be clear — failing to teach an accurate representation of the horrors and inequalities that Black Americans have faced and continue to face is a disservice to students and a dereliction of duty to all," said NAACP President & CEO Derrick Johnson.
"Under the leadership of Gov. (Ron) DeSantis, the state of Florida has become hostile to Black Americans and in direct conflict with the democratic ideals that our union was founded upon. He should know that democracy will prevail because its defenders are prepared to stand up and fight. We're not backing down, and we encourage our allies to join us in the battle for the soul of our nation," Johnson added.
The Florida NAACP made a push for this advisory earlier this year saying that the Governor put a "bullseye" on the backs of Black people, an assertion derided at the time by Gov. DeSantis.
"What a joke," the Governor said in Orange Park, responding to a reporter's question about the NAACP Florida State conference voting unanimously to appeal to the national organization to issue an advisory to Black people to steer clear of the Sunshine State.
"What a joke," he repeated. "Yeah, we'll see. We'll see how effective that is."
The Governor likened the proposal to people who traveled to Florida when pandemic restrictions predominated elsewhere, where "they would end up being spotted on the beach somewhere vacationing."
"So this is just ridiculous. I mean, it's ridiculous and we're proud to be leading the nation in tourism. I think we've led it for many years in a row now and we really, I think we've had as good a year as we've ever had," DeSantis said.
He then again veered into COVID-19 ruminations about how people weren't "treated like a normal human being" elsewhere. DeSantis said the NAACP proposal was one of many "stupid fights" in the country.
"This is a stunt to try to do that. It's a pure stunt. And fine, if you want to waste your time on a stunt, that's fine. But I'm not wasting my time on your stunts," DeSantis added.
The Governor's Office doubled down on its stance Saturday evening.
https://t.co/utIiJtFAEP pic.twitter.com/tOmszroAc9

— Jeremy Redfern (@JeremyRedfernFL) May 20, 2023