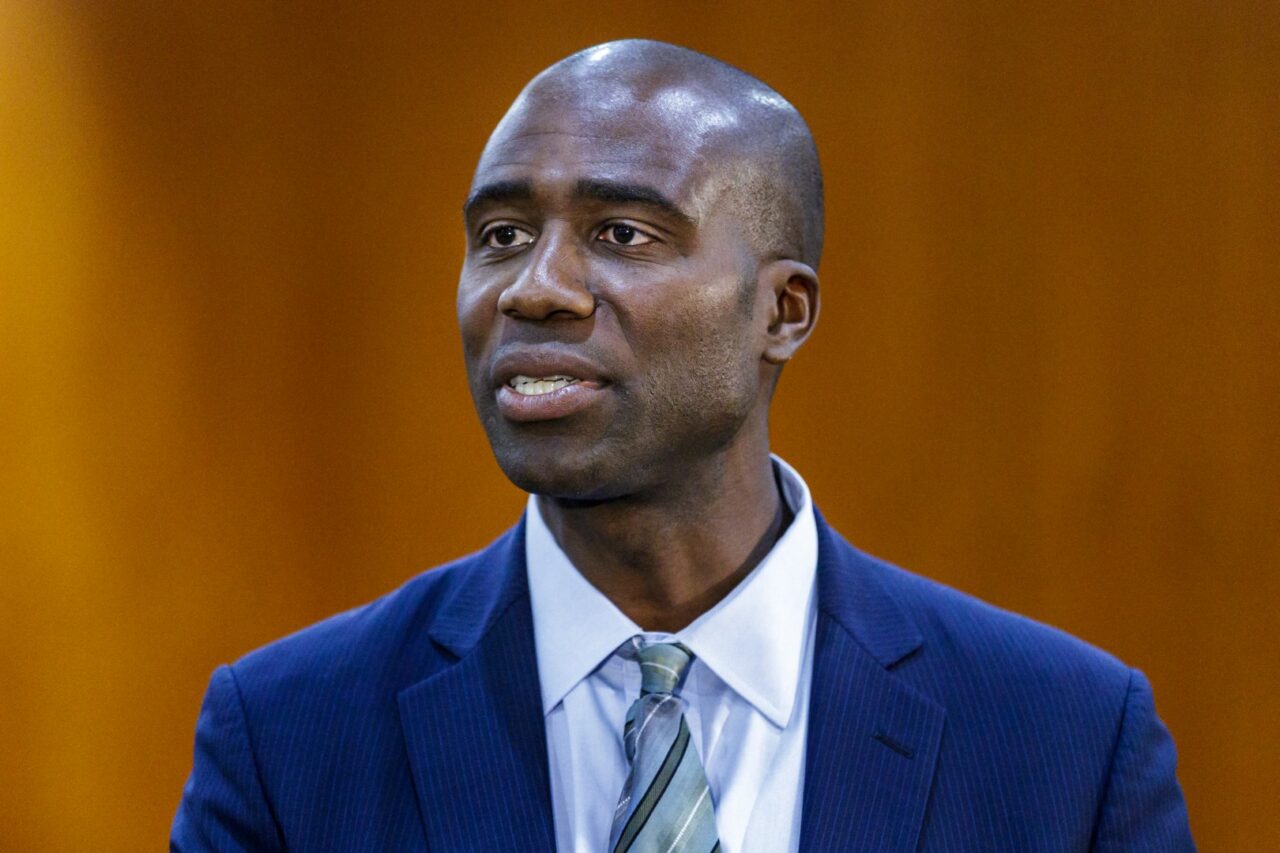 'It's a little bit to me like the family dog after its contracted rabies. You have to deal with it very differently than when it was simply the family dog.'
Gov. Ron DeSantis doesn't support the World Health Organization's pandemic treaty.
But it's not clear that members of the Public Health Integrity Committee handpicked by his administration feel the same way.
Chaired by Surgeon General Joseph Ladapo, the group met Monday to discuss state responses to the COVID-19 pandemic and the federal government's response. Ladapo hinted that DeSantis would make an appearance at the committee but the Governor did not.
Before adjourning the meeting, Ladaopo asked committee members to share their thoughts on the World Health Organization (WHO) treaty regarding future pandemics.
Committee member Bret Weinstein, a former professor of evolutionary biology at Evergreen State College, called the WHO and CDC "captive organizations" and said there are no longer trustworthy officials at either institution. Given that, he said, he doesn't want to empower WHO in any way.
"It's a little bit to me like the family dog after it's contracted rabies. You have to deal with it very differently than it was when it was simply the family dog. In fact, the reaction is exactly the opposite," Weinstein said. "And in the case of The WHO and the CDC, we're looking at something that has behaved like a rabid dog (rather) than like a member of the family. And our reaction should be similar."
There was a pause following the statement before Ladapo jumped in saying, "That was great. And it certainly has some resonance to it."
But at least one member of the committee did not have the same concerns with the WHO's pandemic recommendations becoming endorsed national policy.
Public Health Integrity Committee member and professor of global health, Christine Stabell Benn, said she has had disagreements with the WHO over the years. Its handling of COVID though was not one of them.
A professor at Syddansk Universitet in Denmark, she called the WHO's recommendations sensible.
"The intention behind it I've seen seems to mostly be in relation to ensuring a more equal distribution of various protection equipment and also vaccines globally, which is an intention that I sympathize with rather than affluent countries vaccinating everybody in their own population before making sure that vulnerable people all over the world can receive vaccines is applaudable in my view," she said.
The WHO's 194 member nations agreed last year to develop a pandemic accord. The plan is meant to guide countries in transitioning to long-term management of COVID-19. It outlines considerations in five areas: collaborative surveillance, community protection, safe and scalable care, access to countermeasures, and emergency coordination.
An initial draft was floated in February. Shortly after, there were rumblings on social media that the plan wouldn't require U.S. Senate approval and that it would "reshape America." Both claims, The Associated Press reported, are false.
DeSantis touched on the controversy earlier this month during his "prescribe freedom" bill signing event. The Governor noted that his administration persuaded the Legislature to include a provision in SB 252 that prohibits governmental entities and educational institutions from adopting, implementing, or enforcing an international health organization guideline unless authorized by state law, rule, or executive order issued pursuant to a declared emergency.
"We also in this bill formally reject the WHO and any of these international organizations," DeSantis said at the May 11 bill signing ceremony. "In the state of Florida, we want to be a buffer against flawed guidance. And with the prospect of WHO and this so-called treaty I think are really looking to institutionalize lockdown policies and that won't happen here. So this is a great salvo," DeSantis said.
The Public Health Integrity Committee did not vote on any recommendations or announce any additional meetings. Monday's meeting was the third the group has held.