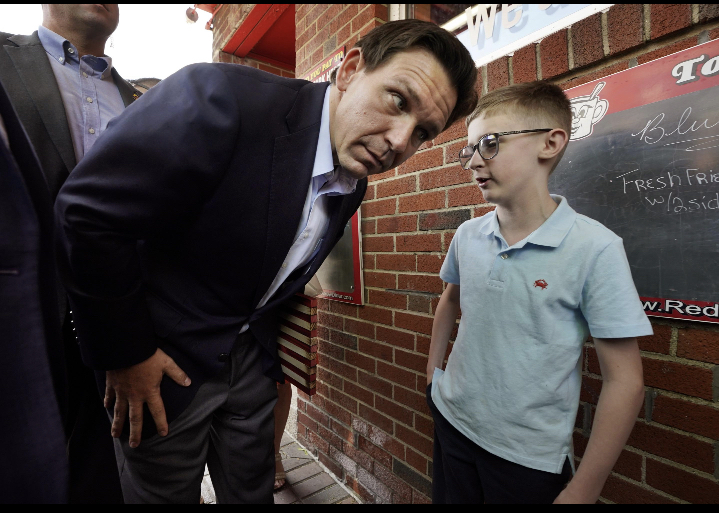 The Governor has gained a few points and is enjoying increased 'buzz.'
With Gov. Ron DeSantis set to launch his 2024 campaign, the new Morning Consult poll has some good news.
The Governor has bounced back from his record low 16% with the survey's likely voters in the 2024 GOP Primaries.
"DeSantis trails Donald Trump by 38 percentage points (20% to 58%) among potential GOP Primary voters, a mild improvement from a 44-point deficit clocked in Morning Consult surveys conducted in mid-May," the polling memo notes.
"Nearly 7 in 10 (67%) potential Primary voters have heard something about DeSantis over the past week, marking his highest level of buzz since tracking began in late November."
Assuming Trump can't run for whatever reason, DeSantis is still far and away the top "second choice," despite the ongoing battle between the top two names in the field. The Florida Governor's 48% support tops the 14% Mike Pence holds, as well as Vivek Ramaswamy's 7%.
The survey was in the field from May 19-21, 2023. It sampled 3,526 potential Republican Primary voters, and the unweighted margin of error of the poll +/-2 percentage points.
The Morning Consult poll is slightly below the current Race to the White House average of polls, which shows Trump leading 54% to 21%. In terms of delegates, Trump leads 1,802 to 583 if the race stays crowded with candidates, and 1,616 to 838 if only two candidates remain after the Nevada Primary.
The FiveThirtyEight average of polls also shows that Trump leads DeSantis 54% to 21% on average, with former Vice President Mike Pence at 6% and former United Nations envoy Nikki Haley at 4%.
The RealClearPolitics (RCP) polling average pegs DeSantis at 19% support in the 2024 Republican Primary field, with Trump nearly tripling the Governor with 56% support.