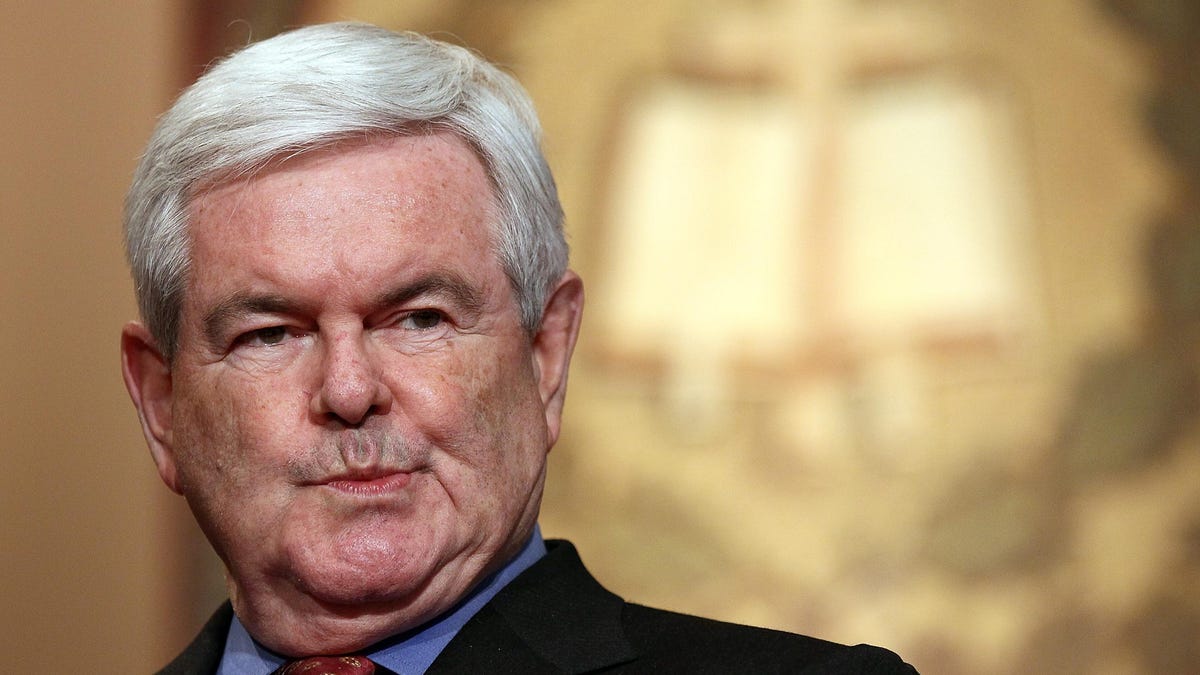 'DeSantis didn't prove capable of reaching out to all the different elements of the party.'
Ron DeSantis is about to get in the presidential race, but that's not stopping leading Republicans from questioning his strategy up until now.
Asked about U.S. Sen. Tim Scott entering the 2024 race and about Virginia Gov. Glenn Youngkin considering the same, former House Speaker Newt Gingrich says the Florida Governor left openings for rivals and failed to consolidate the anti-Donald Trump lane.
"I think it's partly a function of DeSantis having failed to fill the vacuum. There was a large vacuum of non-Trump Republicans," said Gingrich, who ran for President himself in 2012.
Gingrick made the remarks on the Fox News Channel's "America's Newsroom."
"Trump keeps gaining and strengthening," Gingrich said. "But at the same time, DeSantis didn't prove capable of reaching out to all the different elements of the party."
"So you now have more and more people who say, 'Hey, I could be a competitor,'" he added.
Indeed, DeSantis was competitive with former President Trump in early polls of the 2024 race, but recent weeks have shown the Governor losing ground at Trump's expense, as reflected in three major polling averages of the race.
The current Race to the White House average of polls shows Trump leading 54% to 21%. In terms of delegates, Trump leads 1,802 to 583 if the race stays crowded with candidates, and 1,616 to 838 if only two candidates remain after the Nevada Primary.
The FiveThirtyEight average of polls also shows that Trump leads DeSantis 54% to 21% on average, with former Vice President Mike Pence at 6% and former United Nations envoy Nikki Haley at 4%.
The RealClearPolitics (RCP) polling average pegs DeSantis at 19% support in the 2024 Republican Primary field, with Trump nearly tripling the Governor with 56% support.