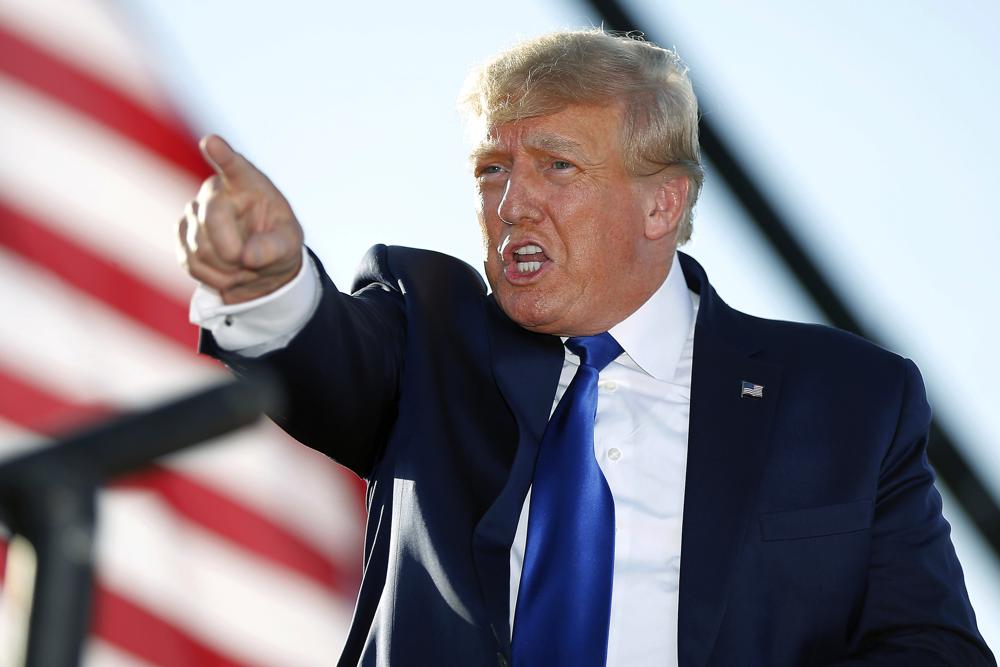 'This is one of the most out-of-touch campaign launches in modern history.'
Donald Trump is a self-described billionaire whose commercial brand is predicated on luxury and exclusivity. But according to a group backing his bid to retake the White House, it's Gov. Ron DeSantis who is an elitist.
On the eve of DeSantis' expected campaign launch for President, reportedly to take place on Twitter, the pro-Trump super PAC MAGA Inc. is bashing his former ally for choosing the social media platform for his announcement and a four-star hotel for his after party.
"This is one of the most out-of-touch campaign launches in modern history. The only thing less relatable than a niche campaign launch on Twitter is DeSantis' after party at the uber elite Four Seasons resort in Miami," MAGA Inc. spokesperson Karoline Leavitt said in a statement.
News broke Tuesday that DeSantis will declare his candidacy for President during a 6 p.m. Wednesday discussion with Twitter CEO Elon Musk on Twitter Spaces, the site's platform for audio chats. The announcement will coincide with a push for contributions from wealthy donors at the Miami hotel through Friday.
DeSantis and Musk have traded compliments over the last two or so years, from Musk suggesting he was leaning toward Florida's Governor as his preferred POTUS pick to DeSantis' plaudits over Musk's Twitter takeover.
That mutual fanfare aside, DeSantis' policy choices demonstrate he is wrong for everyday Americans, Leavitt said.
She cited the Governor's support for a national sales tax that would "raise taxes on 90% of families," his vote to expedite the Trans-Pacific Partnership under former President Barack Obama and another vote against the Border Security and Immigration Reform Act of 2018, which would have added funding for Trump's border wall while providing a merit-based green card process for Deferred Action for Childhood Arrivals program recipients.
Leavitt also repeated a misleading claim that the Governor voted to cut Social Security and Medicare while in Congress.
"Every day more and more Americans are realizing just how out of step Ron DeSantis is with their values and how unelectable he really is," she said. "Ron DeSantis just isn't ready to be President. President Trump is ready on day one to turn our country around, reverse (President Joe) Biden's disastrous policies and make America great again."