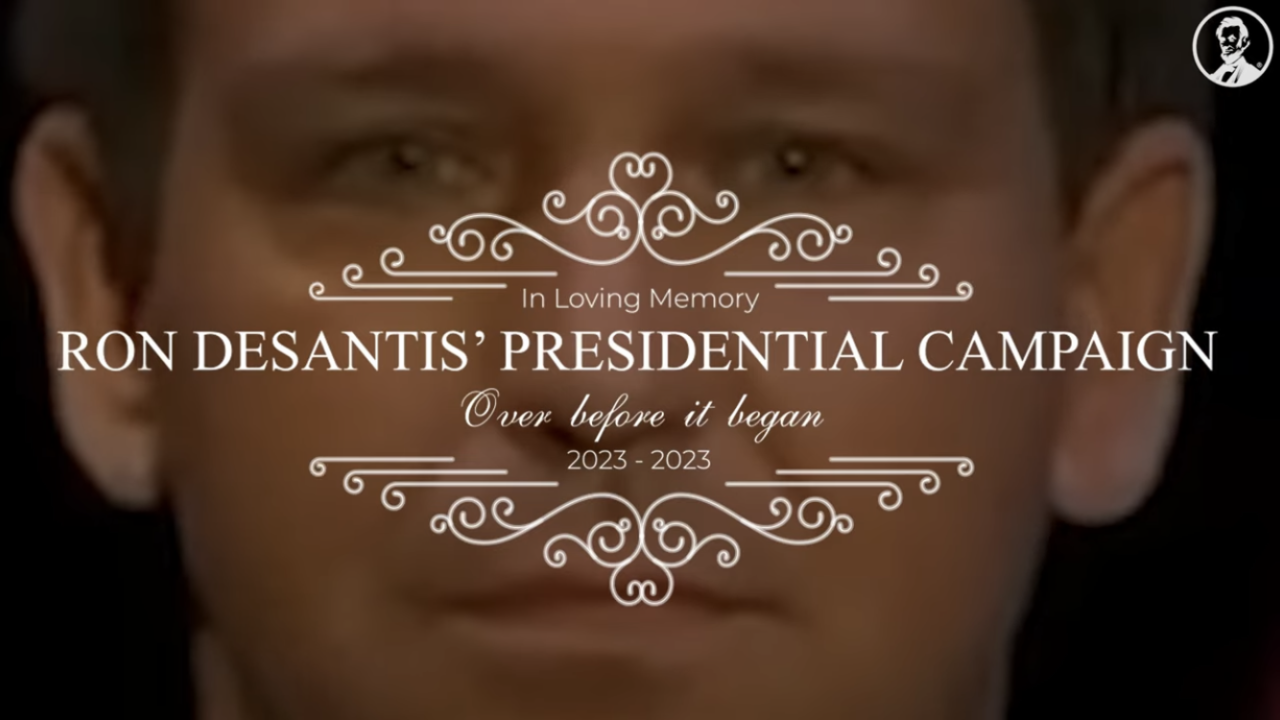 Is DeSantis '24 'over before it began'?
Even before Ron DeSantis dishes with Elon Musk and Trey Gowdy to launch his 2024 presidential ampaign, one group of critics is already pronouncing it "over before it began."
The Lincoln Project has released a eulogy for the campaign, a nearly two-minute video chock full of missteps by the Governor, denunciations from across the political spectrum, and other documentary evidence suggesting DeSantis' road to the White House is already closed.
The video starts off with DeSantis entering a bar, being directed by a handler to go in a certain direction, and then drills down further into dissecting various character anomalies and campaign shortcomings.
The early exposition of the video shows that DeSantis has failed in his efforts to swing Trump voters his way.
"DeSantis is Trump light and why go light when you can get the real guy," argues Fox News commentator Lawrence B. Jones in the clip, which shows DeSantis gamely imitating the former President's gestures and presence.
"Based on polls," Trump adds in rally footage, "(DeSantis) is not doing OK with anything."
The hits keep coming from there. A shot of the Governor wiping his nose with his hand at an Iowa rally, a snippet of Alex Jones calling him "meatball," a second of the Governor's cackling laughter at a joke, and yet another shot of DeSantis wiping his nose and then patting a wheelchair-bound supporter on the back with his soiled fingers.
Lincoln Project founder Rick Wilson enjoys a cameo in the video.
"Ron DeSantis does not like to make eye contact. He does not like human beings. This is a guy who is notoriously short with people," Wilson says.
From there, more greatest hits, including DeSantis ripping a reporter in Israel for asking about torture allegations from his time at Guantánamo Bay, a shot of DeSantis chiding school children for wearing "ridiculous" masks during the pandemic, and the infamous "bobblehead" sequence where the Governor protests that he's "not a candidate" during a press avail in Japan.
See the full video below, which includes the Governor being asked about allegations that he ate pudding with his fingers on a plane.