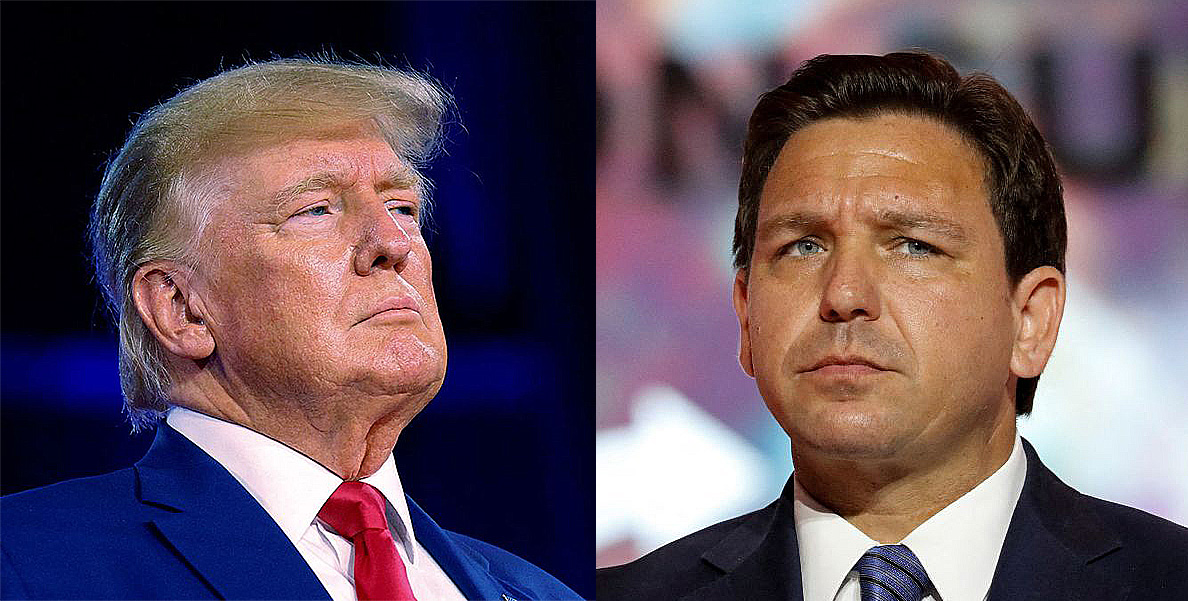 The greatest hits get another hearing on Truth Social.
Donald Trump is welcoming Ron DeSantis to the 2024 presidential race by reheating a series of familiar denunciations of the Florida Governor.
As is custom, Trump is dropping the bombs on his Truth Social platform.
Among the hits: a reminder of his pivotal endorsement in 2018.
"Look, Rob DeSanctimonious came to me asking for help. He was losing badly, by 31 points, to popular Agriculture Commissioner Adam Putnam. He was getting ready to drop out of the race — Ran a terrible campaign!" Trump contended.
"Ron told me he had one last chance, my Support & Endorsement, which Putnam, and everyone else, wanted also. I gave it to Ron, and the race was over. In one day, he went from losing badly, to winning by a lot. With 3 LARGE TRUMP RALLIES, he WON THE GENERAL ELECTION in an upset. DISLOYAL!!!"
Trump also reheated critiques of DeSantis policy positions when he was in Congress last decade.
"Ron DeSanctus can't win the General Election (or get the Nomination) because he VOTED TO OBLITERATE SOCIAL SECURITY, EVEN WANTING TO RAISE THE MINIMUM AGE TO 70 (or more!), VOTED TO BADLY WOUND MEDICARE, AND FOUGHT HARD AND VOTED FOR A 23% "TAX ON EVERYTHING" SALES TAX," the former President said.
"He was, and is, a disciple of horrible RINO Paul Ryan, and others too many to mention," Trump added. "Also, he desperately needs a personality transplant and, to the best of my knowledge, they are not medically available yet. A disloyal person!"
For the sake of variety, Trump also went after the founder of the DeSantis-supportive Never Back Down super PAC.
"A man named Ken Cuccinelli, who failed miserably in his run for Governor of Virginia and then in his running the Ted Cruz campaign against me, worked for the Trump Administration on the Border, but just was not as good as some of the other people I had working on Border Security," Trump asserted.
"He was going nowhere with us, so now he works for DeSanctimonious, at supposedly a big Globalist like salary, and rips 'TRUMP' on Globalist FoxNews. Oh well, another one bites the dust!"