Lenny Curry did one of the hardest things any son has to do.
Today, Mayor Lenny Curry did one of the hardest things any son has to do. He said goodbye to his father, who is now buried in the National Cemetery.
The Mayor was close to Roy Curry, who was featured in his ads and whose phrase "Build something that lasts" was the genesis for the name of a Curry political committee. Hours after Curry's preferred mayoral candidate, Daniel Davis, lost in the 2023 mayoral race, the current Mayor's father left this mortal coil.
Curry's thoughts moved quickly from politics — and the "prepare, compete, win, next" mantra he'd embraced for eight years when his political machine dominated the city — to more enduring concerns.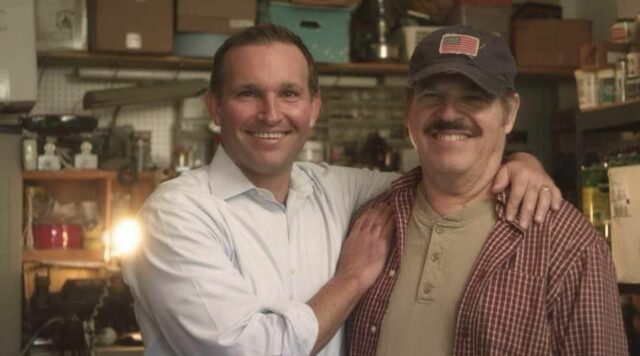 The Mayor himself didn't seem to acknowledge aging in office. He kept skateboarding through the pandemic, was in the pit recently at a Pitbull show, and embraced the present tense no matter what scandals or optical problems beset City Hall.
However, last week saw a necessary adjustment to that mindset. His father's demise, coupled with the inevitable exit from office and even other family issues, like his son going to college, offered unavoidable reminders that time marches on and politicians, like everyone else, are beset by tragedies if they stick around long enough.
The mayor who spent many evenings trolling people on Twitter found himself in a different position in the wake of his father's passing, one where he had no immediate answers. He found solace in the Johnny Cash version of Nine Inch Nails' "Hurt," as he mentioned on social media. And in the coming weeks, he will find purpose, as his administration prepares to hand over the keys to Democrat Donna Deegan.
Friday, Curry said "Our teams are laying out a successful transition. We both love our city and are working together to ensure your city government is getting the job done."
And Deegan had a gracious message of her own.
"My heart is with you and your family after the loss of your father. I look forward to working with you to unify the city we both love and build on the progress Jacksonville has made under your leadership."
The Mayor's heart will take some time to heal, and the political whirl will offer its own distractions, for good and ill. But the ultimate legacy and gift Roy Curry may have given this city is a final reminder that the theater of partisan politics is just a sandcastle, to be wiped out at the whim of a strong wave. And what we are left with is the reality of our shared humanity and the inevitability of all seasons of the human condition.
Rest in peace, Mr. Curry.
ChapStick cash
When is a used tube of ChapStick worth $100,000?
One prerequisite is apparently that House Speaker Kevin McCarthy used it. And another necessary precondition, apparently, is that it was a former campaign prop for U.S. Rep. Aaron Bean, notes D.C. reporter Olivia Beavers.
"During GOP conference today, House Rs did about a 15-min fundraising auction for ChapStick used by Speaker McCarthy. The winner: Rep. Marjorie Taylor Greene, whose winning bid was $100,000, her spox confirms to me," Beavers tweeted.
More than just lip balm was at stake: "And as bidding went on, McCarthy would sweeten the deal, throwing in agreeing to attend a dinner with donors/supporters for whoever wins."
The donor dinner got MTG's buy-in, and you can see the happy customer (with Bean) below.
The chapstick!

Told the flavor is cherry! pic.twitter.com/E8XKByZEVR

— Olivia Beavers (@Olivia_Beavers) May 23, 2023
Jacquot a-go-go
The Senate didn't confirm one of Gov. Ron DeSantis' trustees at New College of Florida. But the Governor has now filled that seat with a new selection.
DeSantis named lawyer Joseph Jacquot, a former General Counsel for the Governor's Office, to the trustee Board. Jacquot is currently a shareholder at Gunster, a statewide corporate law firm, and earned his law degree at the University of Florida.
Jacquot has served as Chair of the Jacksonville Ethics Commission and is active in the Jacksonville Bar Association. The Navy veteran is also a Leadership Florida member.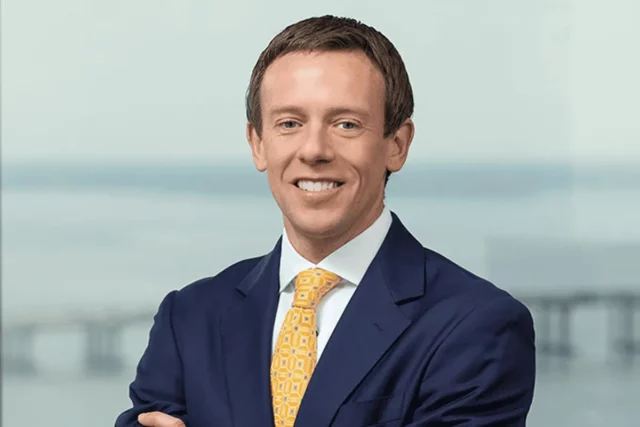 Jacquot worked as DeSantis' General Counsel shortly after the Governor took office in 2019 and stayed through October 2020 before going back into private practice. That tenure included advising the Governor during the early stages of the COVID-19 pandemic. That included both when DeSantis issued a lockdown order and through the phased reopening of the state.
He praised DeSantis as he left the office on good terms.
"I have a deep respect for your principled leadership, relying upon and furthering our constitutional democracy," Jacquot wrote in a resignation letter.
He joins the New College trustee board at an unusual time for the school. After DeSantis appointed a half dozen new trustees, the board fired the university's president and hired Richard Corcoran as interim president.
The Senate confirmed most of the trustees. But as the 2023 Session closed, lawmakers refused to take up the appointment of Eddie Speir, founder of a Christian private school in Bradenton. Jacquot will fill that seat, and his confirmation will come before the Senate next year. There had been some questions about whether DeSantis would reappoint Speir, but lawmakers made it clear he would fail to be confirmed again.
Home rule fight
Jacksonville Mayor-elect Donna Deegan continues to get national publicity as a potentially new model of Florida Democrat.
Sunday found the Democrat, who was elected last week, on the MSNBC "Inside with Jen Psaki" program, in which she stressed a positive vision and explained how relationship building has given her the mandate to resist Tallahassee on certain issues.
Among them: home rule, which she says is under attack from the executive and legislative branches.
"Well, I think one of the most concerning things to mayors especially is the loss of local rule under this legislature and this Governor. And so, I think that's one of those things that we've been hyper-focused on," Deegan said.
"But at the end of the day, what we kept hearing over and over again when we were out in the neighborhoods and talking to people was, you know, how much is there going to be left for local mayors to do if, if we continue to take away local rule the way we've done in Tallahassee. So, I do think that was something that really did resonate with people," Deegan told Psaki.
Generational candidate
Duval Democratic Party Chair Daniel Henry is explaining the seemingly improbable Deegan win in the Jacksonville mayoral race to national audiences.
On a Saturday afternoon MSNBC hit Henry explained the unique circumstances of how Deegan, a "unity candidate," managed to confound the pundit class and down Republican Davis.
"Donna was one of those unity candidates that only come around once in a generation," Henry told host Symone Sanders.
"She ran on a platform that involved loving everyone (and) making sure that she was focusing on local issues that were important to Jacksonville," Henry said, including "high crime that we're seeing across our city, the infrastructure spending that's desperately needed in underserved communities, and tamping out corruption that we saw in our city hall."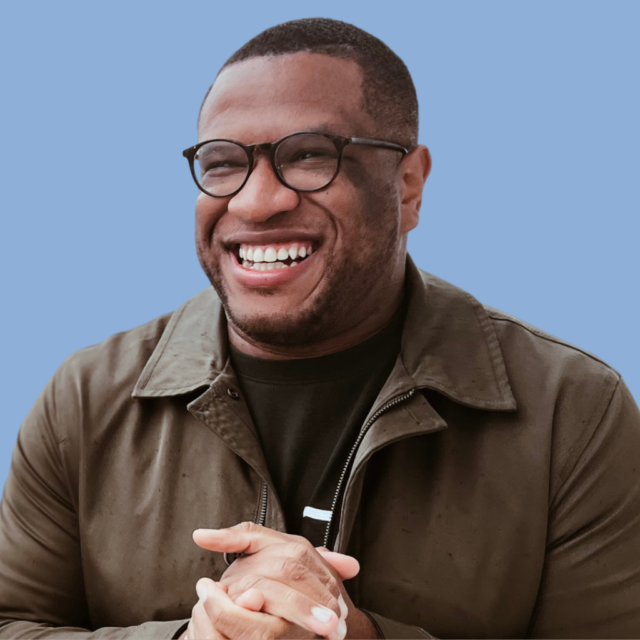 While Deegan represented a unity campaign, opponent Davis spent the General Election period playing to the right, Henry noted, lulled into a false sense of security by DeSantis carrying Duval in 2022.
"I think after (DeSantis) was able to win reelection and win this county in 22 they really thought that they had this mayoral election in the bag. So, their candidate Daniel Davis just really focused on right-wing issues, the entirety of the campaign, and never really drifted to the middle," Henry said.
That strategic blunder gave Deegan inroads with NPA voters, who turned out in record numbers and allowed Deegan to overcome a more than 3% Republican turnout advantage.
"Donna was able to kind of take advantage of that message and focus on local issues that were much more appealing to independent voters. They were key in order for her to make up the margin that was necessary for her to win," Henry said.
Numbers game
Analysts continue to crunch how Deegan amassed that necessary "margin," meanwhile, and one of the most compelling comes from Dave Trotter.
Deegan might not have won, Trotter notes, if she hadn't consolidated support in areas that could have gone the other way under different circumstances. She made Districts 5 and 11, both won by GOP City Council candidates, all but dead heats, raising Democratic vote share between the March and May elections.
Even in District 2, the most GOP district in the city and one she lost by 20 points, she gained 871 votes for Democrats between the two elections.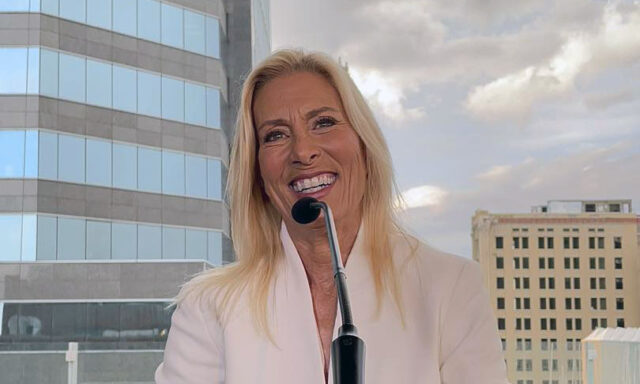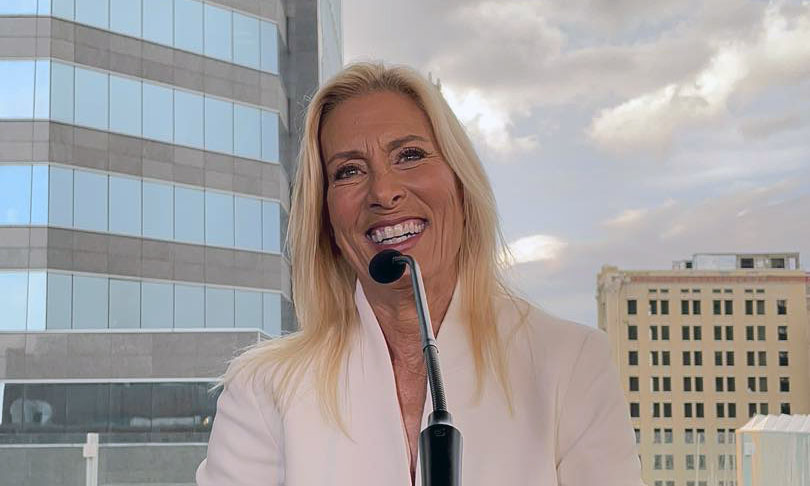 But it could have been better, Trotter notes, if Democrats had performed. "And while Deegan's biggest gains came from Democratic precincts, these were also the places where most opportunities were lost."
"In Duval County, Democrats have a 4.26% voter registration advantage (39.33% Democrats, 35.07% Republican). However, voter turnout favored the Republicans, with the GOP having 3.24% plurality in voter turnout composition. Had the Democrats equaled the GOP total, Deegan could have gained an extra 1%-1.5%. If Democratic turnout replicated the actual voter registration composition of the county, Deegan could have won between 2%-3%. While Deegan's 52% win is solid, a 55% win would be even more so, and would send a message, not just to Democrats across the state, but to the DNC and other national donors that Florida is still competitive, and 2022 was a one-off."
"Democrats are missing the biggest takeaway from this race, and that is that they still cannot turn out their own voters," Trotter notes, suggesting that Deegan's win was a function of candidate quality rather than political epiphany.
Things you didn't know
Continuing our Deegan theme, Folio Weekly is offering "eight things you didn't know" about the Mayor-elect.
For starters, her nickname.
"My nickname was 'Duckie.' It started with 'Donna Duck'," she said. And the nickname evolved: "Everybody called me 'Duck' or 'Duckie.'"
Deegan also doesn't watch a lot of television, but has enjoyed a few shows of recent vintage, notably "Madam Secretary," "The Good Wife" and "The Big Bang Theory."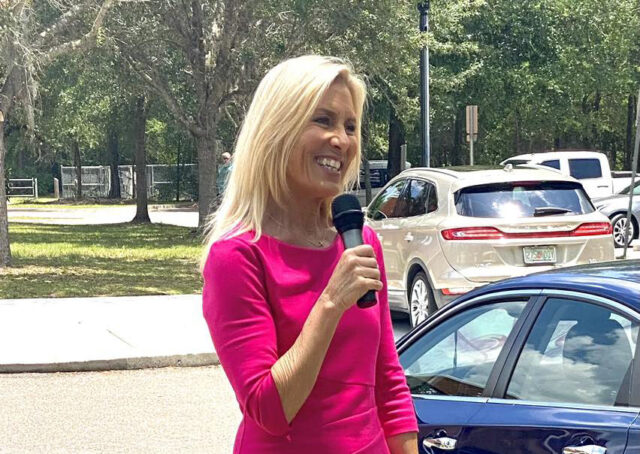 She also got into why she got into running: "I started running when my son was born and couldn't get back into my anchor clothes for the first time in my life. I said, you know what? I'm gonna go out and run, and it was like Forrest Gump. Literally. Once I started, I just didn't want to stop."
Finally, as what is the clearest indication that she's a Gen Xer, her favorite band of all time is U2. Back in 1987, the former newscaster got to meet The Edge.
It didn't go so well.
"I walked into the room [saw him] and just went ' … uhhhhhhhhhhh, I love your music.' That's it. Then I just stood there thinking, I'm in a room with The Edge, and I'm so sad. I want a do-over. I had a million things I wanted to ask."
If U2 returns to Jacksonville, she may get a second shot.
No drama
The Jacksonville City Council will pick its new leaders Thursday, but don't expect fireworks from the supermajority GOP body.
As is tradition, the Vice President is all but assured of moving to the presidency. And the likely new Vice President has all but secured sufficient support well ahead of the formal vote.
Vice President Ron Salem has been well on his way to becoming Council President, with majority support secured as far back as early April.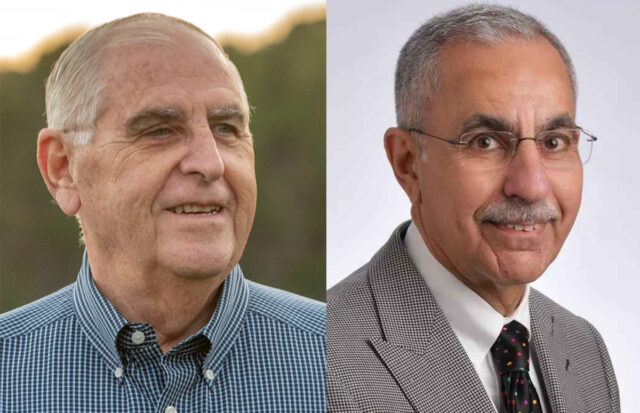 On board: current President Terrance Freeman, Republican Council members Ken Amaro, Kevin Carrico, Matt Carlucci, Rory Diamond, Nick Howland, Will Lahnen, Randy White and Democrats Reggie Gaffney, Jr., Tyrona Clark-Murray and Ju'Coby Pittman.
Westside Republican White, meanwhile, removed much of the drama from the VP race some time back. He has already secured eight of the 10 pledges he needs, with Freeman, Carrico, Diamond, Howland, Pittman, and Gaffney among them.
White is confident he can get to 10.
"Pretty much for sure unless I get caught robbing a bank or something," White said Monday. The newly elected members of the Council are still mysteries, meanwhile.
While pledges are generally binding, people have been known to pull switcheroos. Reggie Gaffney Sr. changed his ultimately decisive vote during a race for Vice President a few years back, despite having pledged for a different candidate. This time around, it's unlikely there will be any drama.
Call in sick?
The Northside Coalition is backing the NAACP's call for a travel advisory to Florida, urging locals supportive of its mission to go farther and stop working.
"The Governor is giving Florida a bad reputation because of his administration's policies that adversely affect the state's 2.5 million Black voters. This is very serious business, and we think the Governor needs to pump his brakes," said Ben Frazier.
The Northside Coalition wants a meeting with DeSantis, which isn't likely.
"Some policies and practices of the DeSantis administration are anti-Black, anti-democratic and also violate human rights as defined by the United Nations. We are asking the Governor to sit down and talk with Our Coalition of Black leaders. Unless we meet and decide a positive course of action NCOJ will be forced to initiate direct action protests and boycotts. We are now preparing to call on all Black organizations and workers to join in protests, sick calls, work slowdowns at city and state-owned buildings and also at local businesses," the group said this week.
This goes further than the NAACP travel advisory, which claims "Florida is openly hostile toward African Americans, people of color and LGBTQ+ individuals. Before traveling to Florida, please understand that the state of Florida devalues and marginalizes the contributions of, and the challenges faced by African Americans and other communities of color."
Meanwhile, the call for a travel advisory was roundly rejected by a Black Republican member of the state Legislature.
"Biden's border failures, economic failures, anti-family, anti-God attacks and the NAACP ignores it all but targets Florida as "hostile" because we have a Governor that stands against it. NAACP is worthless," asserted Rep. Kiyan Michael. "When will they lead the charge to rebuild Black families?
She added that she's "Black, 5th generation born & raised in Florida and now I have the honor to serve in the Legislature. Florida has always been my home and I love! NAACP represents who exactly?"
High cost of business
Florida's escalating insurance costs are taking a bite out of the state's ports as well, with the city of Jacksonville's insurance group on the path to paying millions of dollars more than last year.
JAXPORT has been involved in the city's comprehensive insurance program for 45 years, which allows the Port to take advantage of the economies of scale by being part of a larger group. This year, the cost of renewing insurance coverage inches closer to the $1 million mark for the Port's contribution.
"The insurance market didn't have a lot of positive news," JAXPORT Chief of Regulatory Compliance Nick Primrose said at the Port's recent Board meeting.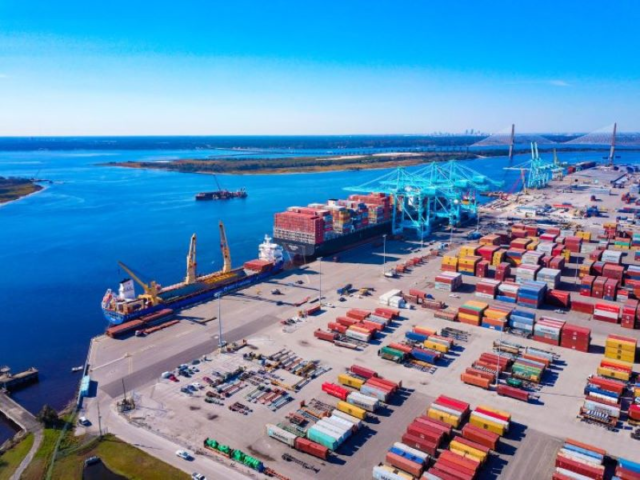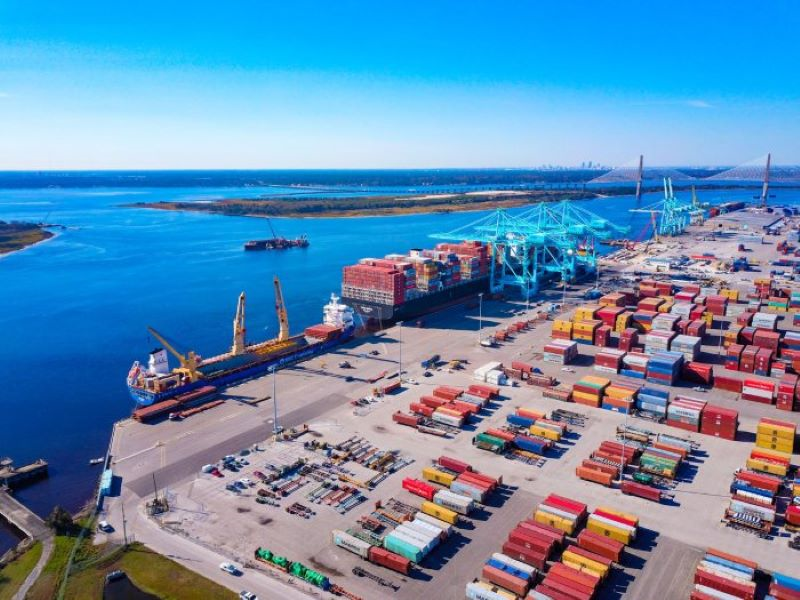 "That wasn't just special to Florida, it was the entire global property insurance market. There's limited capacity, and then also with hurricanes Ian and Nicole, the war in Ukraine, inflation, wildfires all kind of set up for it to be a difficult and challenging renewal season."
The policy runs from March to March. In December, Primrose, JAXPORT Risk Manager James Conoly, the city's risk manager and the brokerage team went to London to negotiate the terms with the Lloyds group and various underwriters. They also met with domestic insurance carriers in Atlanta in January.
He noted that international insurance increased for the past 20 consecutive quarters. The word from London was a year-over-year premium increase of 50%-100% for the city program.
The city insurance program's total insured value, including JAXPORT, is more than $4.3 billion, up from $4 billion the year before.
JAXPORT's current insured value is more than $352 million, which is 8.13% of the total program. This renewal went up to $11.3 million for the whole program, up from $8.2 million in the previous year, a 38% increase.
JAXPORT's percentage of the cost equals out to around $914,000. That's up from $640,000, rising to the degree it did because of a larger increase in insured value than the city as a whole. That's more than 42% increase. Next year's renewal is likely to also contain a 40%-50% increase.
The Port's partners at its terminals are also seeing large insurance bills and trying to figure out how to handle them. The Port's been working with one of those partners recently to knock out the kinks.
Breezing to LA
Jacksonville International Airport and Breeze Airways held an inaugural flight celebration this week to announce new nonstop service to Los Angeles.
The airline is also adding one-stop routes from Jacksonville to New York-Islip, Cincinnati and Louisville, Kentucky. Fights to Los Angeles International Airport began May 18 and will be offered Tuesday, Thursday and Sunday. One-way fares start at $99.
According to the Breeze website, the Los Angeles flight leaves Jacksonville at 9:40 a.m. and arrives at 11:40 a.m. The return flight leaves at 12:25 p.m. and arrives in Jacksonville at 8 p.m.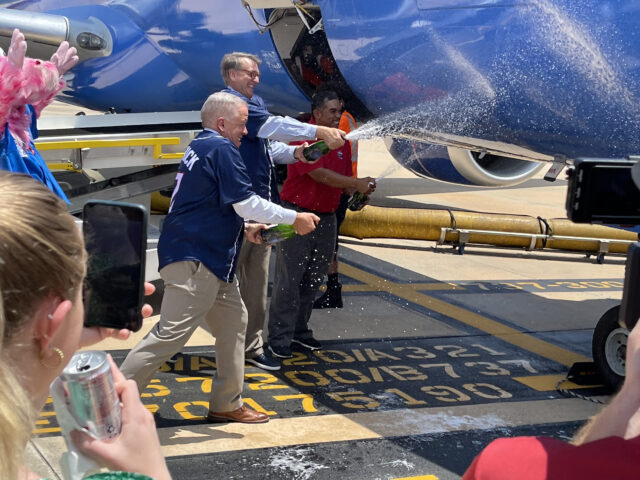 It is the second West Coast route for Breeze, which began nonstop service to Las Vegas in September.
Attending the event were Lukas Johnson, Chief Commercial Officer of Breeze Airways, and Mark VanLoh, Chief Executive Officer of the Jacksonville Aviation Authority.
Breeze also will offer summer nonstop service to Pittsburgh from May 25 to Sept. 5. Flights are Thursday and Sunday with fares starting at $39 one-way.
We've got jazz
The old slogan for Jazzco the club was "If you haven't heard, you weren't supposed to know."
When it comes to jazz in Jacksonville, however, things are less obscure — especially this weekend, when the Jacksonville Jazz Festival returns.
Know where to go at the #JaxJazzFest, check out this year's festival map! Brief bag checks will take place at each entry point to the festival, so be sure to review our list of prohibited items on the FAQ page at https://t.co/qQg8YXIegZ pic.twitter.com/DZEMLyX0rH

— Jax Jazz Festival (@JaxJazzFest) May 17, 2023
We caught up with host and local author Shelton Hull, who "all day Friday" is "doing introductions and announcements on the Groovin stage, which is the one next to Hyatt on Bay Street."
"The highlights of that night are the Dirty Dozen Brass Band, authentic New Orleans second-line style, and the Ron Carter Quartet. Carter was a member of Miles Davis' second classic quintet (1965-68), which included Herbie Hancock, Tony Williams and the recently deceased Wayne Shorter. Carter is the greatest living jazz bassist, and maybe the oldest jazz legend still active on the stage. (Incidentally, all five members of that quintet would end up playing at our festival, decades later.)."
But wait, there's more.
"Wynton Marsalis with the Lincoln Center Jazz Orchestra is the main event, and likely one of the best concerts anywhere in town this year. Big bands are in the forefront this year, with sets by Dirty Dozen Brass Band, as well as local groups like LPT and DA big band," Hull notes.
"Jazz After Dark features Raisin Cake Orchestra at Breezy in San Marco. I help run a record label with the drummer, and I truly consider them the very best working jazz group in the Southeast today. But the competition for that title will be ferocious as the year proceeds. The jam session in the VyStar breezeway on Friday night will be a throwback to the old days, when young musicians can test their skills alongside established professionals, with a proper crowd," Hull adds.
Jazz is a big deal to Hull and is a big deal locally.
"Jacksonville is a great city if you have kids who want to be professional jazz musicians, quite similar to if your kid wants to play pro football. They've built a nice little infrastructure that can cultivate and develop young musicians from childhood right up to the graduate level, and many local products are featured up and down the lineup this and every year. Also note how tightly our scene connects to the main hub for American jazz in NYC, with the Marsalis Family connection being absolutely essential."
Improved Jags?
The first thing Doug Pederson said when he arrived in Jacksonville as the Jaguars' head coach was that he had to earn the trust of the players. Clearly, he accomplished that as the team overcame a slow start to earn a divisional title, a playoff win, and believe it or not, national acclaim.
So now that Pederson has earned the trust of the players, how does he approach his second season as the Jaguars' head coach?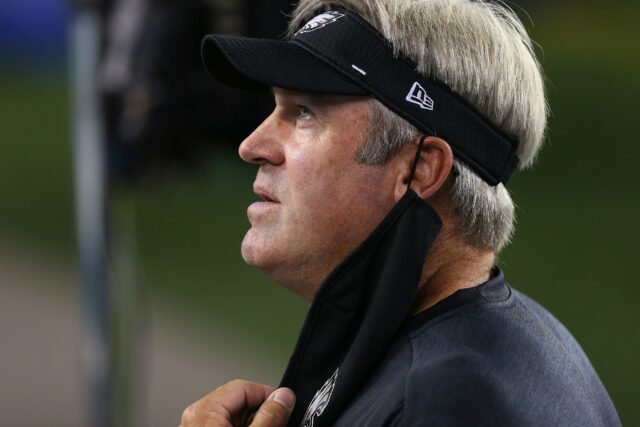 "You just lean on the guys," Pederson said. "I think I think they understand me. I understand them. That's why we have such a high, high percentage of guys that are here (at OTAs). You get into December and January and that's where the trust and that camaraderie come into play. We're building that foundation. Every year is a different year, every team is different.
As for the chance the Jaguars will rest on last season's accomplishments, Pederson is determined to push forward with a focus on going deeper in the playoffs.
"Last year is done, and it's in the rearview mirror," Pederson said. "We're still trying to establish another team this year and putting all those pieces together. But that trust factor, I think, in having that in me and me and them goes a long way."