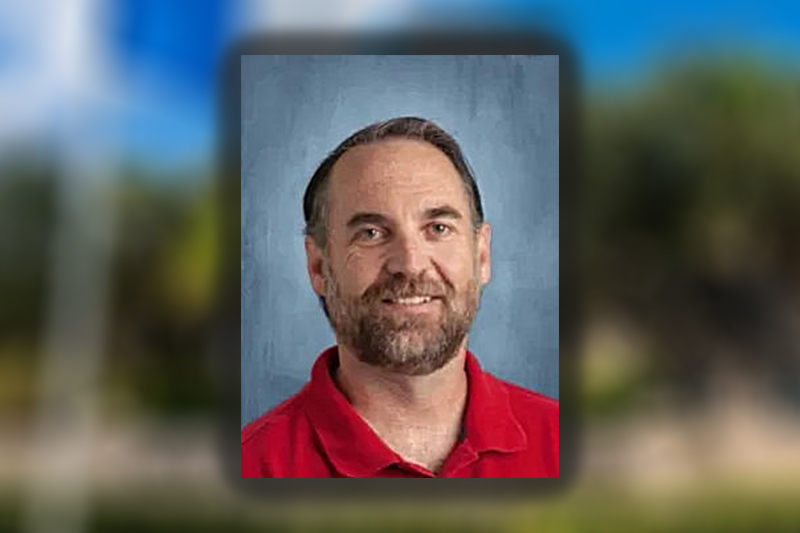 Eddie Speir testified to Senators about sharing Christian 'truths' to the student body on campus.
The Senate refused to confirm one of Gov. Ron DeSantis' appointees at New College of Florida. That leaves any future for Eddie Speir on the board of trustees in doubt.
Speir has courted controversy since his arrival, calling early for the firing of New College President Patricia Okker and all sitting faculty at the Sarasota university.
The Senate closed the Legislative Session without taking up Speir's confirmation, even as lawmakers confirmed six other recent appointments to New College's board.
Speir remains listed by the university as a member of the board of trustees. The Bradenton private school founder was among a half dozen trustees appointed by Gov. DeSantis in an overhaul of the university.
DeSantis now has 45 days to either reappoint Speir or another individual to the trustee seat. Speir will fill the seat until that time period runs out or until DeSantis chooses someone else for the post.
The Governor could reappoint Speir. But if the Senate again declines to confirm the controversial appointee a second time, he will be ineligible for the role in the future. Individuals close to the process say it's unlikely the Senate will look any more favorably upon Speir a second time around.
DeSantis' Office has not returned a request for comment on the appointment.
Speir was among the more controversial of DeSantis' appointments.
He and Christopher Rufo were among the first new trustees to hold an event on campus after their appointments. But after that event prompted threats of violence at the school, provost Suzanne Sherman recommended it be canceled. Speir and Rufo held the event anyway, and when no violence occurred, suggested the college needed new leadership.
Shortly after, Speir wrote on his personal blog that trustees should fire all employees at the school and evaluate which ones should be hired back based on a new vision for the school. Trustees never considered such a plan, but did fire Okker as President. Interim President Richard Corcoran, hired immediately after Okker's ouster, later replaced Sherman as provost.
After an earlier version of this story published, Speir tweeted he only learned the same day he had not been confirmed.
"I just found out that the full Florida Senate did not confirm me as a Trustee of New College of Florida. While the reasoning given to me was that I ruffled some feathers in the Senate, I don't believe that for one second. I am sure that I did ruffle some feathers, but not enough to overcome a supermajority in the Senate," he tweeted.
"I am confident it was Richard Corcoran working with his political allies to block me. It is easy to see why. I was resistant to being 'handled and managed.' I pushed to operate as an independent board. I was also very involved on campus, meeting with as many students, faculty and staff on a daily basis. This meddling proved too much, even though most of our political and educational views align."
Notably, Speir was the only one of the new trustees to attend a Senate committee hearing on his confirmation. At a Senate Ethics and Elections meeting, Speir asserted students at New College were being coaxed and forced into progressive activism.
"There's been different truths that I have shared, that are causing a lot of concern," Speir said. "But what I've done is followed up on those truths and those statements by showing up on campus and engaging in debate."
Speir told Senators he visited campus regularly to engage students in debate. He also said he was personally driven to spread the teachings of Jesus Christ. Democratic lawmakers characterized that as a problem separating church and state.
"There are several, quite a few, other religions including my own that do not follow Jesus Christ," said Sen. Tina Polsky, who is Jewish. "So how are you going to be a trustee over thousands of students and faculty and just be completely focused on your religion?"
Senators also raised concerns about trustees personally profiting from appointments, including by asking for paid subscribers to Substack blogs like Speir's.
The Senate on Thursday advanced a list of appointments to state boards off the floor, less than 24 hours before the close of Session. But Sen. Danny Burgess, the Republican Chair of the Senate Ethics and Elections Committee, declined to include Speir in that bundle.
DeSantis' other appointments to the New College board won approval, as did Ryan Anderson, a New College trustee appointed around the same time by the Board of Governors (BOG).
Three other BOG appointees to other state universities also were not confirmed. But State University System Chancellor Ray Rodrigues said those appointments failed to advance because they were made after the Legislative Session began, and thus could not be vetted by committee. The BOG on Tuesday reappointed all three individuals to their positions, and they should be reconsidered by the Senate next year.
Speir has not returned a request for comment.