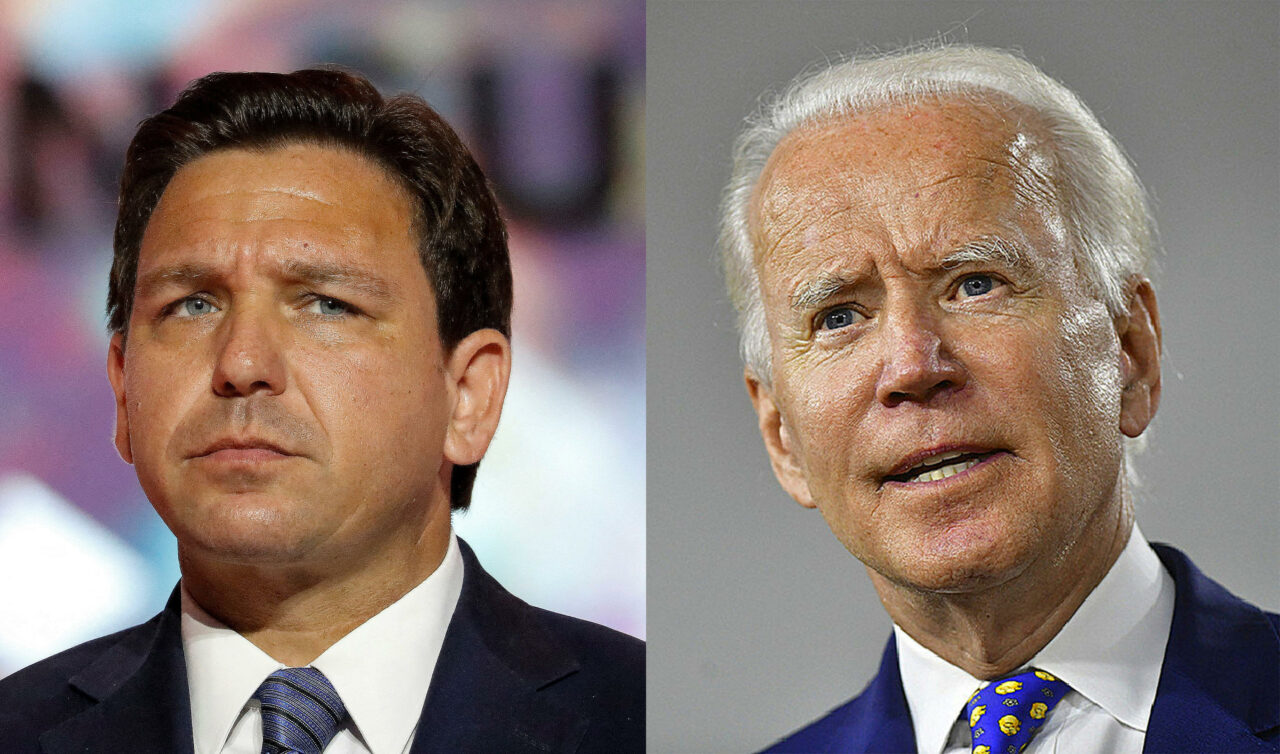 Oddsmakers are giving the Governor an 18% shot at winning and Biden, the favorite, a 37-40% chance.
U.S. bookmakers are increasingly liking Ron DeSantis' chances of taking over the Oval Office following a bustle of bets ahead of his presidential campaign launch.
He has overtaken Joe Biden in the number of online bets placed, according to betting aggregator Oddspedia. But the outlet still ranks Florida's Governor third in the odds race behind the incumbent President and his predecessor, Donald Trump.
Trump has attracted the most wagers overall so far.
DeSantis, who is expected to announce his bid Wednesday evening in a Twitter Spaces chat with Elon Musk, has attracted 18% of all bets in the market.
As of 11:30 a.m., he held a bookie tag of +550 on Oddspedia, indicating oddsmakers there believe he has a 15% chance of winning. Another site, Oddschecker, placed DeSantis at +450, which confers an 18% implied probability of winning.
By comparison, Trump is believed to have a 29% shot of retaking the White House, based on the +250 tag he has on Oddspedia and +240 tag on Oddschecker.
Biden, the front-runner, sits at +169 on Oddspedia and +150 on Oddschecker, meaning bookies are giving him a 37-40% chance of winning a second term.
Other odds sites like The Lines and Sports Betting Dime offer similar projections.
What is certain, Oddspedia spokesperson Callum Wilson said in a statement, is that the Republican Primary will be a "heated battle, with both (DeSantis and Trump) likely to engage in smear campaigns against each other."
"The electorate are well-versed in former POTUS Trump's tactics from his last run, but it'll sure be riveting to see what DeSantis and his team's strategy is," he said in a statement. "One thing is for sure, kicking off your nomination live on Twitter with the second-richest man in the world will have the world captivated."
Florida's Presidential Primary will be held March 19, 2024. The deadline for voters to register to vote or update their party affiliation is Feb. 20, 2024, according to the Division of Elections.
The General Election is Nov. 5, 2024.