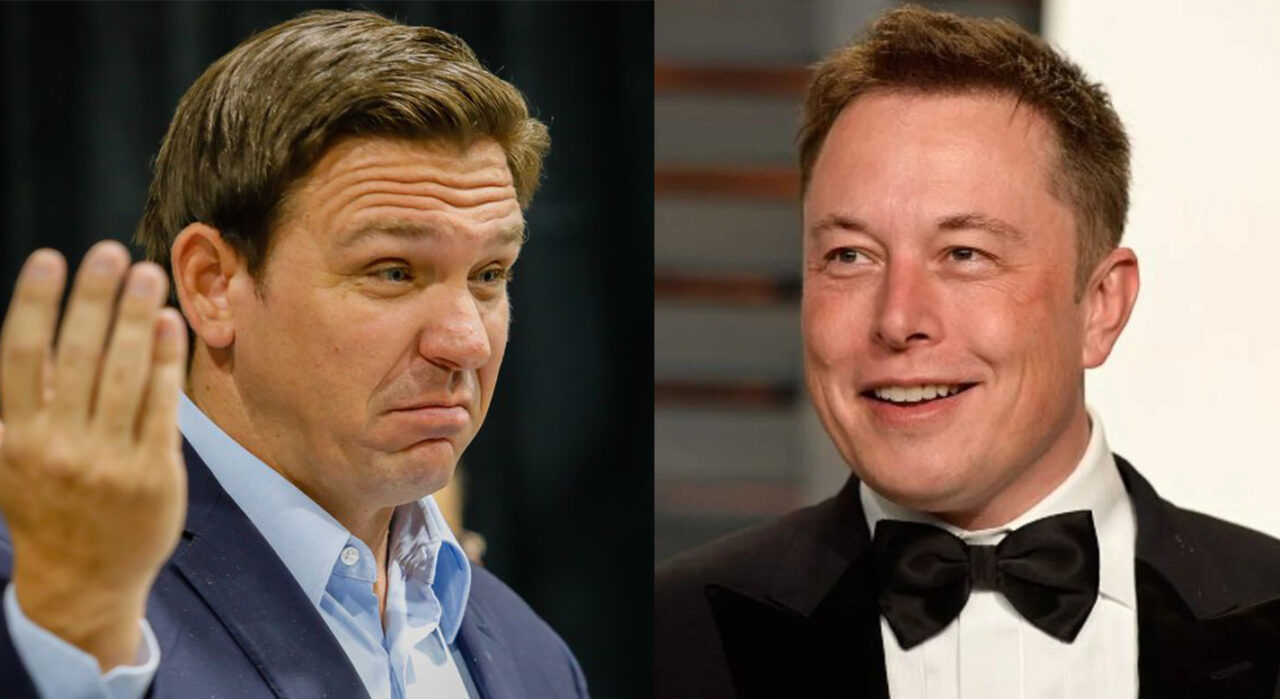 Server issues delayed the start by nearly half an hour.
In what is the most "online" campaign rollout in history, Ron DeSantis launched his 2024 campaign on a Twitter Space with Elon Musk.
However, Twitter's technology had other plans.
The event kicked off with a delay and echoes and host David Sacks saying the crowd load, over 250,000, was "melting the servers." As the crowd built past 350,000, the technical issues continued 10 minutes in, as more "server capacity was being allocated."
By the 16-minute mark, 547,000 people were tuned in, but there was no sound to be heard. Even the early glitches and echoes faded into silence, as tens of thousands of people continued to join the stream.
By 6:24, Musk rebooted the space on Sacks' Twitter account, saying "doing it from mine basically broke the system."
At 26 minutes in, DeSantis confirmed that he is "running for President of the United States to complete our Great American Comeback," reading scripted remarks about the need to "restore sanity" to America and about Florida's performance.
Much of Wednesday evening's material was familiar to those who have heard his stump speeches, with DeSantis vowing to be an "energetic executive who will take on the important issues" and vowing to "end the culture of losing that has infected the Republican Party in recent years."
"If you nominate me, you can set your clock to high noon on Jan. 20, 2025," DeSantis read, again making the case for his electability.
Moving beyond the scripted preamble, DeSantis lauded Musk, a "free speech advocate," saying his acquisition of Twitter was "significant for the country."
DeSantis addressed issues of the day, including the "total farce" of the NAACP Travel Advisory, a "political stunt" involving "colluding with legacy media to try to establish a narrative."
Despite the dogged delivery, the story was the technical snafus.
One senior adviser to Donald Trump summed up the glitches when asked as "epic."
The former President offered his own take on Truth Social: "Rob,' My Red Button is bigger, better, stronger, and is working (TRUTH!), yours does not! (per my conversation with Kim Jung Un, of North Korea, soon to become my friend!)."
"In true Ron DeSantis fashion, his presidential launch was quite literally not ready for primetime. Welcome to the race for the MAGA base, Ron," snarked Ammar Moussa of the Democratic National Committee.
We also reached out to Christina Pushaw, the rapid response coordinator for the Governor's political operation, but response was slow in coming.
After the event, campaign manager Generra Peck said she "heard behind the scenes details from Twitter as they handled the nearly 1 million people trying to get into the Spaces room. They had more than 700k in the room to start with hundreds of thousands trying to get in…had to relocate the room."