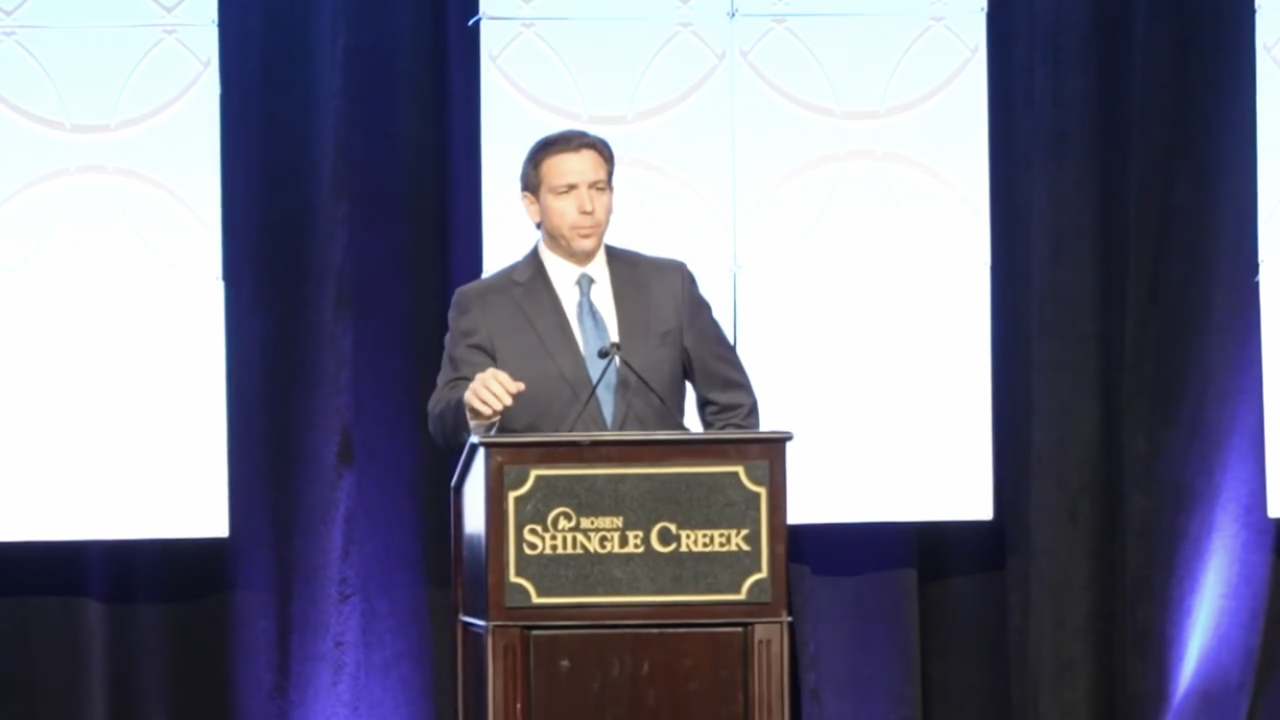 DeSantis rejected the idea that the poem was banned. The author disagrees.
Homeschoolers aren't affected by public school libraries, but that didn't stop Ron DeSantis from decrying a so-called "poem hoax" during a speech before homeschooled students.
DeSantis addressed the Florida Parent-Educators Association Homeschool Convention. The Florida Governor and freshly minted candidate for President railed against media reporting on a poem by Amanda Gorman, the National Youth Poet Laureate, being removed from a Miami Lakes Elementary School after a challenge in which the author was misidentified as Oprah Winfrey.
"This poem hoax. And so what this is, this is some book of poems. I never heard of it," DeSantis said regarding "The Hill We Climb," which was read at President Joe Biden's inauguration.
"I had nothing to do with any of this, but it was a book of poems that was in an elementary school library. And the school or the school district determined that was more appropriate to be in the middle school library. So they moved it from the elementary school library to the middle school library," DeSantis explained.
The Associated Press reports that the literary work is on the "restricted list."
"Legacy media outlets are saying that Miami-Dade is banning books, literally just moving it from one part of the (district) to the next is now considered a book ban," DeSantis said. "Even the school district had to come out and say that's ridiculous, you know, we made the decision, we think it's better to be in middle school."
Indeed, Miami-Dade clarified that the book is now part of the "middle grades collection" in a tweet that didn't mollify critics.
"When they're doing that, you know, these legacy media outlets are lying to you. They are trying to create a political narrative that is totally divorced from the facts," DeSantis contended.
"And if they're going to do something like this ridiculous poem hoax and actually put that out there and think that you're going to believe it, honestly, that just shows you they're insulting your intelligence in our country."
For her part, Gorman frames the action as a "book ban."