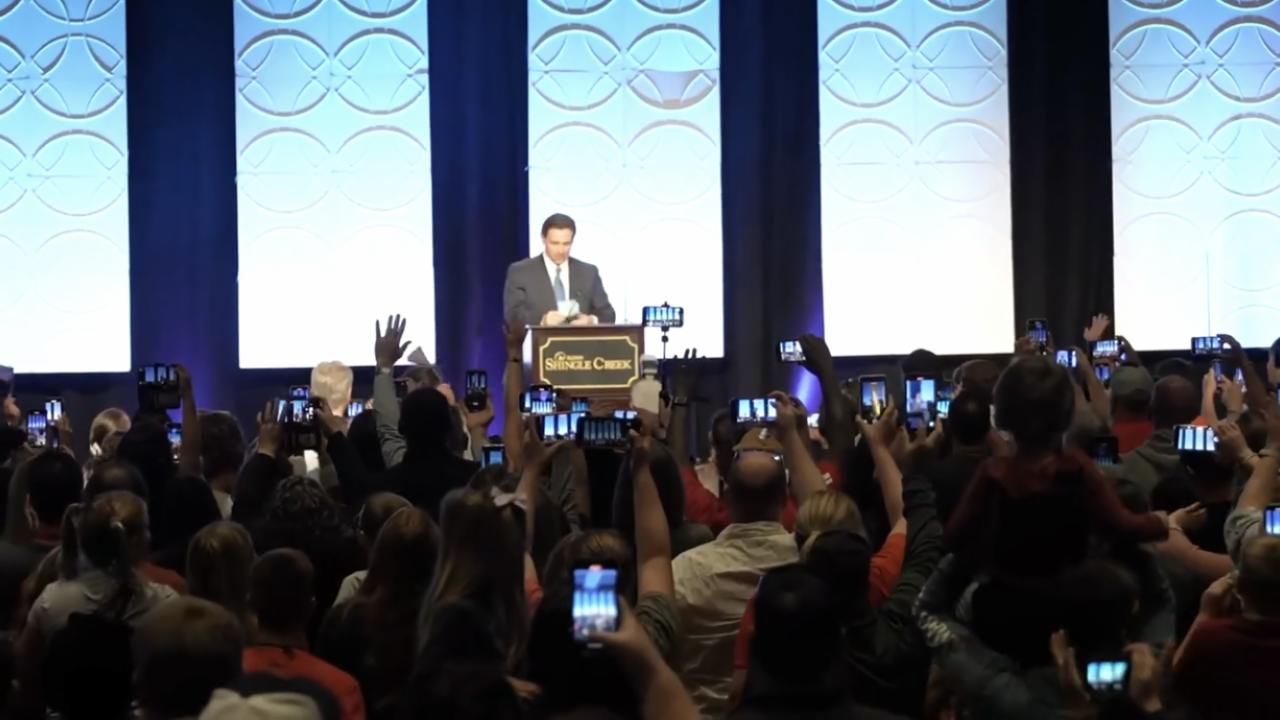 'It was left of the left.'
Florida's Governor continues to drop rhetorical bombs on the state's public liberal arts college.
In comments made in Orlando to the Florida Parent-Educators Association Florida Homeschool Convention, Ron DeSantis railed against New College of Florida as being a "commune" prior to a conservative takeover at his behest.
"We have a small liberal arts college in Sarasota called New College. I didn't know much about it. Not a lot of people in Florida knew much about it. It was almost like a commune. It was left of the left, all about ideology, critical race theory, gender theory, all this other stuff," DeSantis contended.
The Governor added that the school was supposed to be "the top college in Florida, but it wasn't fulfilling that function though," justifying his decisions to "put people on the board there that are going to right the ship."
"I appointed seven conservative members to the board of trustees," DeSantis said, leaving out the fact that the supermajority Republican Senate refused to confirm one of them, in a rare rebuke of the executive branch.
"They came in, they relieved the President of her duties. They put in a conservative President," DeSantis said, referring to Richard Corcoran, whose sizable $699,000 salary translates to $1,000 per student.
DeSantis noted that the board "eliminated (diversity, equity and inclusion) and CRT at the university and they reformulated the mission statement to say that New College would be the top publicly funded classical liberal arts college in America, similar (to) Hillsdale College and some of these other places."
The Governor's framing of the college as a "commune" is new, but the school and his efforts to revamp the liberal campus culture have been a talking point all year, including at Hillsdale College where he pledged to turn it into a "little Hillsdale."
"So we're going to be like a little Hillsdale, maybe, down in Florida," DeSantis told a crowd in Michigan. "Can you imagine how good that would be?"