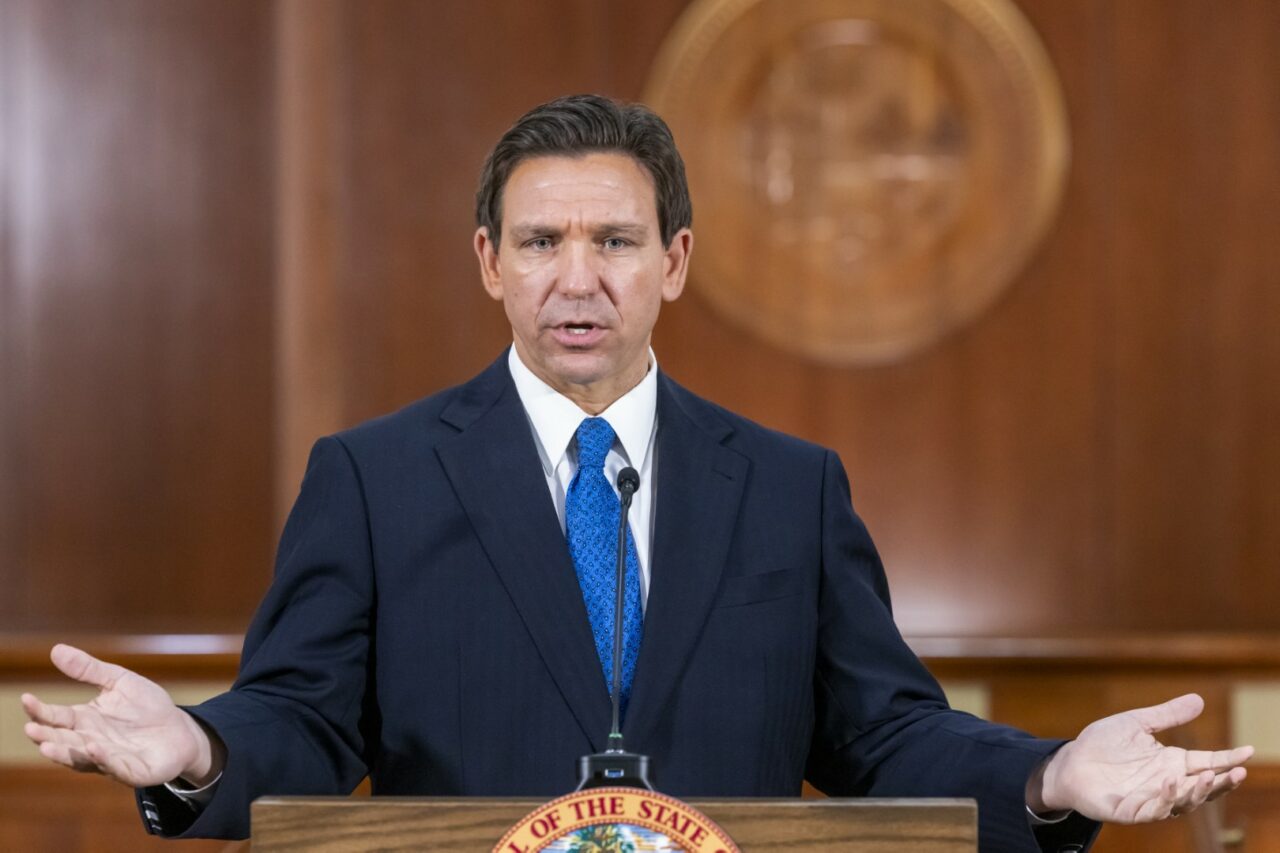 The Governor is currently feuding with the NAACP, suggesting this number won't improve.
A supermajority of Black Americans are rejecting Ron DeSantis' Florida Blueprint.
That's one takeaway from a new Washington Post-Ipsos poll, in which 67% of Black voters are already saying no way to a DeSantis candidacy.
The poll of 1,225 non-Hispanic Black voters was taken before the Florida Governor formally launched his bid for the White House this week.
While DeSantis is better positioned with Black voters than former President Donald Trump, with 78% saying they wouldn't consider supporting Trump against President Joe Biden, the Governor does much worse with that demographic than other Republican candidates.
The survey finds 57% of Black voters wouldn't consider U.S. Sen. Tim Scott of South Carolina, and 58% rule out former United Nations Ambassador Nikki Haley.
The polling results come amid a travel advisory concerning DeSantis' Florida from the NAACP.
"Florida is openly hostile toward African Americans, people of color and LGBTQ+ individuals. Before traveling to Florida, please understand that the state of Florida devalues and marginalizes the contributions of, and the challenges faced by African Americans and other communities of color," the advisory reads.
"Under the leadership of Gov. DeSantis, the state of Florida has become hostile to Black Americans and in direct conflict with the democratic ideals that our union was founded upon," asserted NAACP President & CEO Derrick Johnson.
DeSantis has rejected this framing, including during his Twitter Space campaign kickoff with South African billionaire Elon Musk, who he has called an "African American" in the past.
"Claiming that Florida is unsafe is a total farce. I mean, are you kidding me? You look at cities around this country, they are awash with crime. In Florida, our crime rate is at a 50-year low. You look at the top 25 cities for crime in America — Florida does not have a single one among the top 25," DeSantis said.
"If you look at cities like Baltimore and Chicago, you got kids more likely to get shot than to receive a first-class education, yet I don't see the NAACP batting an eye about all the outrage and the carnage that's happening in those areas. So this is a political stunt."
For what it's worth, Black voters are not especially enthusiastic about President Biden. While 2/3 approve of his performance in office, 49% of those polled say the Biden presidency has made no difference in their lives.
While Biden isn't exciting Black voters, the polling suggests DeSantis and other Republicans are repellent to that traditional Democratic constituency.