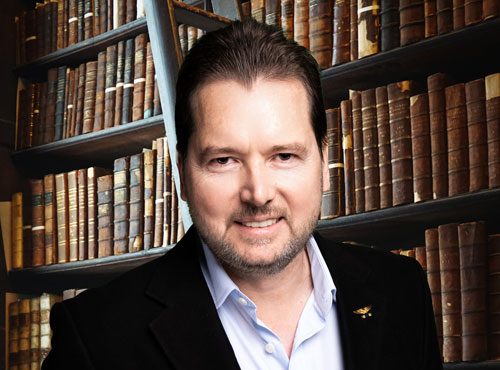 The former Navy Commander previously ran for Congress.
Republican Demetries Grimes has filed to run in House District 35, making him the first candidate aiming to succeed Rep. Fred Hawkins.
"I'm excited about this new opportunity to serve again," the St. Cloud Republican told Florida Politics.
Hawkins, a two-term Republican incumbent, was named the sole finalist to become South Florida State College's next President. He anticipates starting in that job in early July, which will require his resignation from the House and prompt a Special Election.
Grimes, a former Commander in the U.S. Navy, has held various roles such as naval officer, aviator, Secretary of Defense Executive Fellow, diplomat, former military prosecutor in Afghanistan and adviser to NATO's Maritime Commander.
He ran for an open seat in Congress in 2022. He ultimately came in fourth place in a Republican Primary, with the nomination going to now-U.S. Rep. Laurel Lee.
But Grimes said he learned a lot from that race, and took interest when news of Hawkins' impending departure from the Legislature hit.
Grimes also previously ran as a Democrat in 2018, pursuing the Democratic nomination in Florida's 26th Congressional District. He lost that contest to Debbie Mucarsel-Powell, who unseated former Republican U.S. Rep. Carlos Curbelo that cycle.
While the Special Election has not technically been called, Grimes has staffed up and filed for the HD 35 seat for 2024.
"I am determined to work tirelessly on behalf of the residents of District 35," reads a statement from Grimes released by his campaign. "I believe in limited government, fiscal responsibility, and promoting policies that empower individuals and businesses to thrive. As your State Representative, I will fight for lower taxes, less regulations, improved education, and secure communities."
Grimes said Florida must also remain vigilant to defend the rights of state's residents, especially under President Joe Biden.
"We are in an existential fight for a strong, free America," Grimes said. "Especially in the environment we are in right now, every elected official at every level matters. We are seeing the consequences of poor leadership around the country and at every level of government."
Grimes believes his background in foreign policy will be important in the Legislature. He also said the experience gave him an understanding of how even domestic policy can have far-reaching consequences. He pointed to Ukraine, saying much of the conflict there stems from fear-driven climate policy that led to Europe shutting down coal and nuclear plants and becoming increasingly reliant on Russian oil.
While he remains opposed to drilling and natural gas exploration in Florida's fragile environment, he wants to push back on an environmental agenda he sees as a "greenwashed socialist manifesto designed to reallocate resources to our adversaries."
He describes himself as a constitution conservative, and would support open carry if elected in the Legislature.
He said Gov. Ron DeSantis will need allies in the Legislature, and he also wants to support President Donald Trump if he is re-elected.
With both those men running for President in 2024, Grimes is endorsing Trump over DeSantis. But he stressed a strong admiration of DeSantis, particularly during the COVID-19 pandemic.
"One of the ugly things about politics is people think if you are supporting one person, you are not supportive of another," Grimes said. "For the people of America to have to choose between Trump and DeSantis is a good problem to have."
Hawkins in 2022 won re-election over Democrat Rishi Bagga, taking 55% in a district newly drawn after the state's decennial redistricting. That victory came as Republicans overperformed statewide that year.
But the district could be a battleground in the Special Election, and Democrat Tom Keen filed a day after Grimes.
In the 2020 Presidential Election, nearly 52% of voters supported Biden over Trump. As of book closing for the 2022 elections, the district served as home to 40,746 no-party voters, compared to 40,464 registered Democrats and 37,534 Republicans.