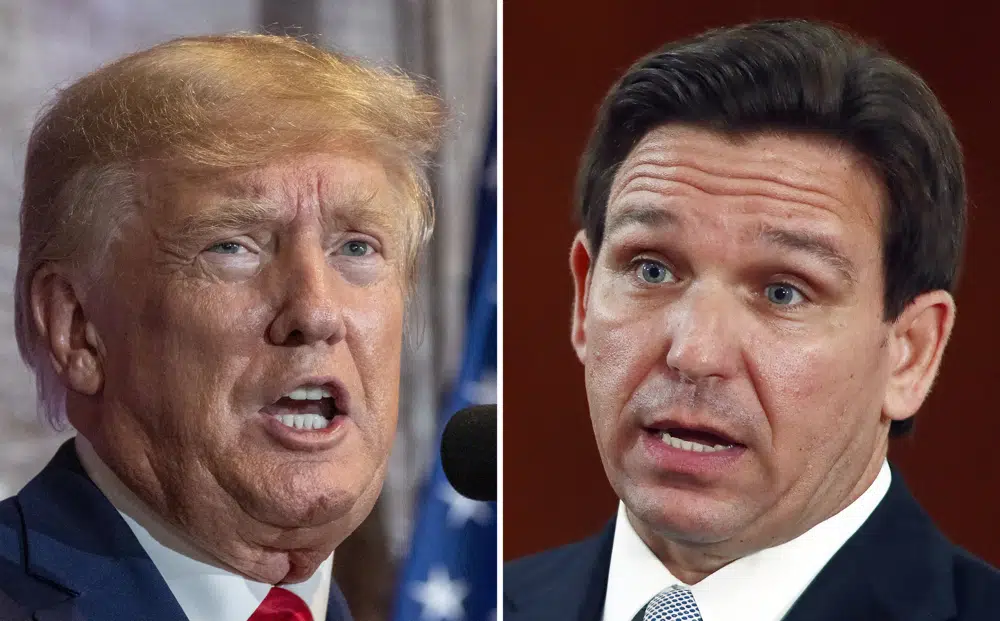 Nikki Haley, Tim Scott are threats for 2nd place.
A fresh Palmetto State poll shows Ron DeSantis way behind Donald Trump, with two in-state candidates nipping at his heels.
An American Greatness poll of 500 likely voters in the 2024 South Carolina Republican Primary, which was in the field Wednesday and Thursday, finds the former President with 43% support.
DeSantis' 18% puts him just ahead of two South Carolina natives for second place.
U.S. Sen. Tim Scott, who hails from North Charleston, takes 12% in the new survey. Former United Nations envoy Nikki Haley, a Bamberg native who also served as Governor of the Palmetto State, commands 10% support.
Meanwhile, 13% of respondents are undecided, and no other potential or current candidate has more than 1% support.
Despite the gap between Trump and DeSantis, other metrics in the poll point to a more even race than the 25-point spread suggests.
"On the question of favorability, Trump leads DeSantis by only 6 points, with 72% to 66%. However, slightly more S.C. likely voters had an unfavorable opinion of Trump versus DeSantis, 25% to 24%," the polling memo asserts.
On other metrics, however, Trump thumps the Florida Governor.
"Trump also holds a commanding lead over DeSantis on the question of who Primary voters feel is the best candidate to improve our economy (60% to 11%) and is seen as a stronger voice against far-left progressives (42% to 20%)," the memo asserts.
"Additionally, S.C. Republicans see Trump as more compassionate to their needs (36% to 19%). Trump holds a marginal lead over DeSantis (34% to 29%) when it comes to which candidate has the best chance to defeat Joe Biden in the General Election."
Trump has led most polling in the state even as two South Carolinians have emerged as candidates.
A National Public Affairs survey conducted from May 15 through May 17 shows the former President has 38% support, 15 points above DeSantis' 23%.
An April survey from Winthrop University told a similar story, suggesting Trump is the choice of 41% of poll respondents, doubling up both DeSantis (20%) and Haley (18%).