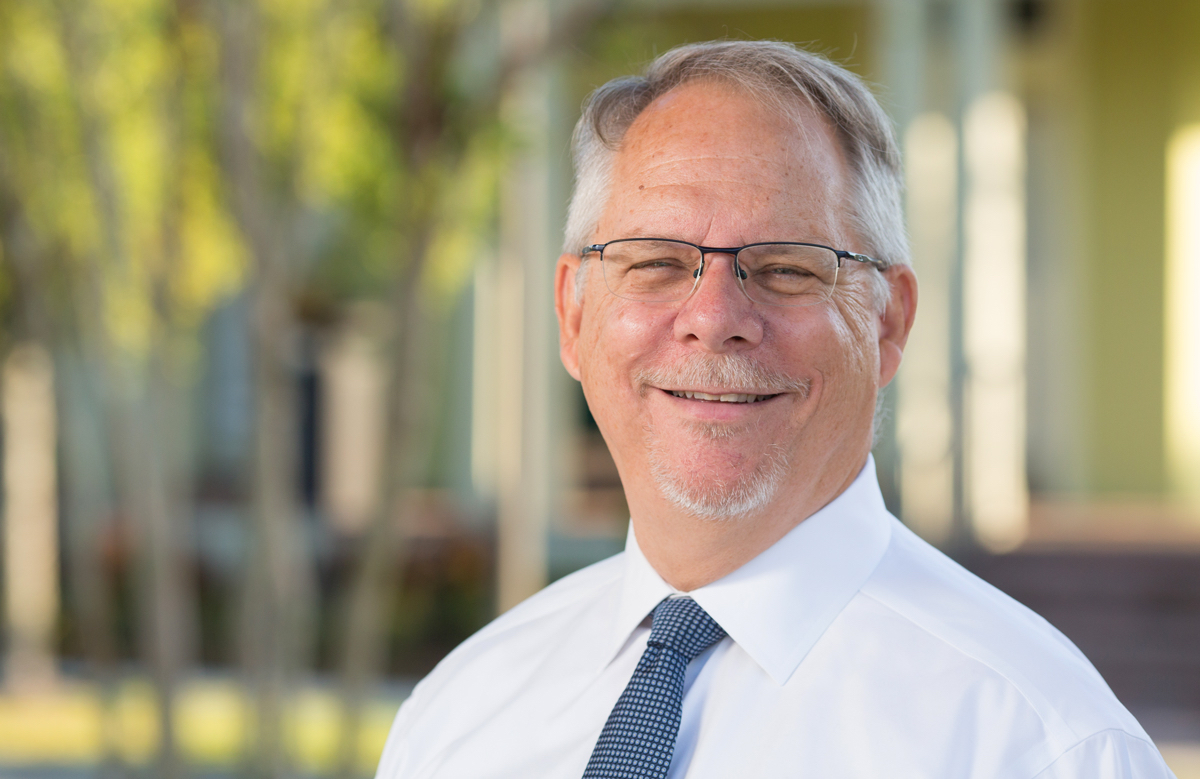 After narrowly losing the Democratic Primary in 2022, he sees an opportunity in the open seat.
With a Special Election imminent in House District 35, Orlando Democrat Tom Keen will once again run for the seat.
Keen is the first Democrat to jump in the race to succeed Rep. Fred Hawkins, a St. Cloud Republican.
Hawkins, a second-term incumbent, is in negotiations to become South Florida State College's new President. That would prompt his resignation from the House and a Special Election to replace him.
Keen had already considered running for the House seat against Hawkins, but the Special Election accelerated the process.
"I hadn't really made a decision, but clearly when Fred announced he was going to resign, that changed my mind right away," Keen said. "That's two state Representatives in a row, Republican Representatives, who have quit the district before their term completed. While I'm happy to see Fred leave, it is not great for the constituents to churn state Representatives."
Portions of the district were previously represented by Rep. Rene Plasencia, an Orlando Republican who resigned before the end of his final term for a job with IBM. Also, while Hawkins succeeded Rep. Mike LaRosa, a Republican who served eight years, LaRosa was preceded by Rep. Mike Horner, who quit amid reports he had frequented a brothel.
The return to the ballot follows a heartbreaking Democratic Primary defeat in 2022 for Keen. On the night of the Primary Election last year, Keen appeared to be winning — publications including Florida Politics even called the race for him — but the final batches of votes counted favored Rishi Bagga, who won the nomination by a 57-vote margin out of more than 10,000 ballots cast.
Bagga went on to lose to Hawkins in the General Election 55% to 45%.
But while Florida Republicans overperformed across the board in 2022, the seat could be competitive in an upcoming Special Election. In the 2020 Presidential Election, nearly 52% of voters supported Joe Biden over Donald Trump. As of book closing for the 2022 elections, the district served as home to 40,746 no-party voters, compared to 40,464 registered Democrats and 37,534 Republicans.
Keen feels the political climate will be more hospitable to Democrats this year.
"I'm not running to bang my head into a wall," he said. "Running for office, you have to spend time knocking on doors. It's going to be hot during the summer. You have to spend time on the phone. If I was just putting myself out there to be a straw man, I don't think I would do it."
But he points to recent decisions by the Legislature to pass a ban on abortions six weeks into a pregnancy, before many women know they are pregnant, as an extreme policy out of sync with most voters. Meanwhile, the Legislature has failed to address rising insurance costs on homeowners.
"We have the highest rates in the country," he said. "And we have hurricanes, but other states have natural disasters, fires and other things that cause states to have issues. Yet we're the ones with the highest rates. We need to get everybody together and study it, not just spend a week and pretend we're solving it when we're not."
Keen has spoken to Bagga, and does not know if his former Democratic competitor will enter the fray again, or if another Democrat will file and make the Primary competitive.
Regardless, he hopes Democrats see an opportunity to send a message with the upcoming Special Election. A win in Jacksonville puts wind at the party's back after a difficult Midterm cycle. It's time to seize momentum, he said.
"It would be my hope that this race energizes Democrats across the state," he said.