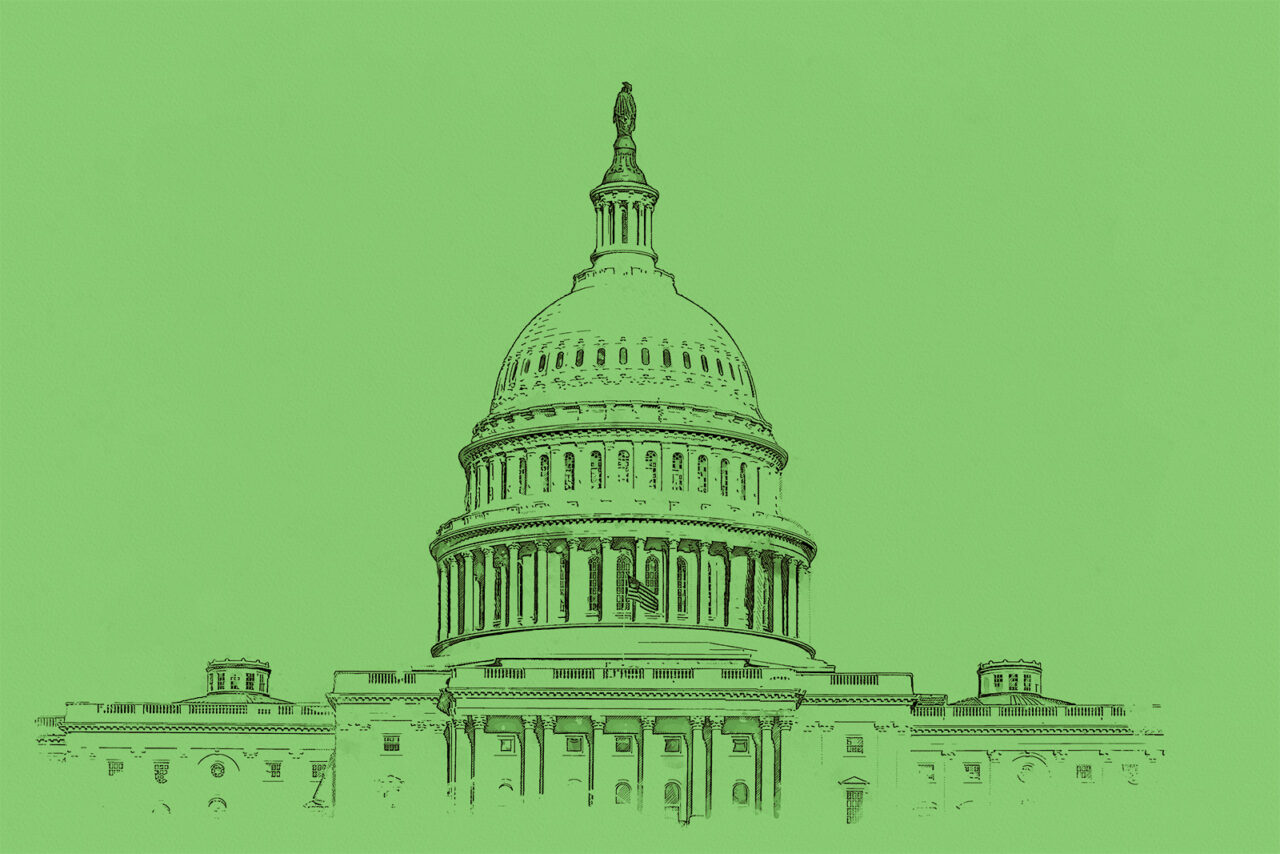 The Florida Primary has begun!
Florida Primary
The battle of the Florida men is — at long last — upon us.
Gov. Ron DeSantis on Wednesday opened a Federal Elections Commission account and announced he's running for President.
One glitchy Twitter Spaces, a launch video and a Miami donor dinner later, and Florida news became consumed by the consequences of a DeSantis presidency.
But, of course, the Governor was only the second Florida resident to announce a desire for the Republican nomination in 2024. Former President Donald Trump launched his campaign in November, running a political operation from his Mar-a-Lago estate ever since.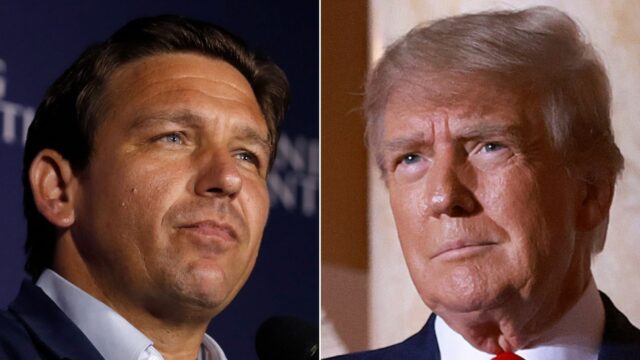 Other candidates, like former South Carolina Gov. Nikki Haley, Sen. Tim Scott of South Carolina, former Arkansas Gov. Asa Hutchinson and entrepreneurs Vivek Ramaswamy and Perry Johnson, have entered the race, unswayed by the presence of Trump or the threat of DeSantis.
But at least in the Sunshine State, political planets seem to seek an orbit around one of two suns.
As far as Florida's congressional delegation, Trump already all but guaranteed he will boast the most support. Eleven members of Congress endorsed the former commander in chief, with most attending a Mar-a-Lago dinner more than a month ago. Meanwhile, one Florida federal official to date, Rep. Laurel Lee, has publicly backed DeSantis. Presuming Florida's eight congressional Democrats will stay out of the GOP Primary, there remain eight House endorsements in play.
Neither of Florida's Senators has joined the fray. While both Sen. Marco Rubio and Rick Scott have been floated as candidates; both have ruled out 2024 presidential runs.
Demanding transparency
Some issues bring the fringes of the party together.
Scott, the only Senator to challenge Minority Leader Mitch McConnell from the right, joined Sen. Elizabeth Warren, one of the Senate's most progressive Democrats, to send a letter demanding change at the Federal Reserve.
The Senators sent a letter to Fed Inspector General Mark Bialek regarding the need for his office to act independently. That came after Bialek's testimony saying he lacked the "full suite of tools needed to be neutral."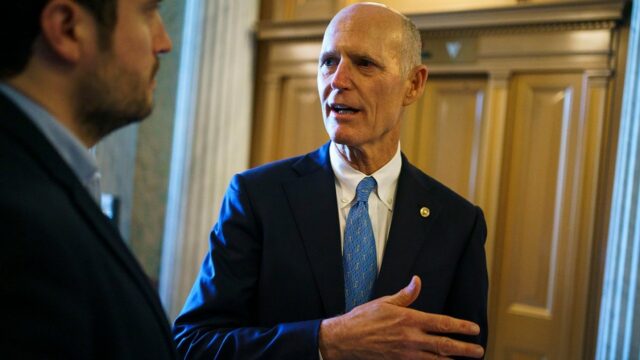 "Both the tone and content of your letter were disturbing: You provided a misleading series of arguments and misrepresented your own success as Inspector General in what ultimately appeared to be a self-preservation effort to retain your current position and your salary of over $350,000 annually," the Senators wrote. "Your letter failed to make an effective case against our legislation and was not a wise use of taxpayer dollars."
Scott and Warren have introduced the Strengthening Federal Reserve System Accountability Act, which would forbid large bank executives from serving on the Reserve Bank and subject board members for the Fed and the Reserve Bank to greater ethical and transparency standards.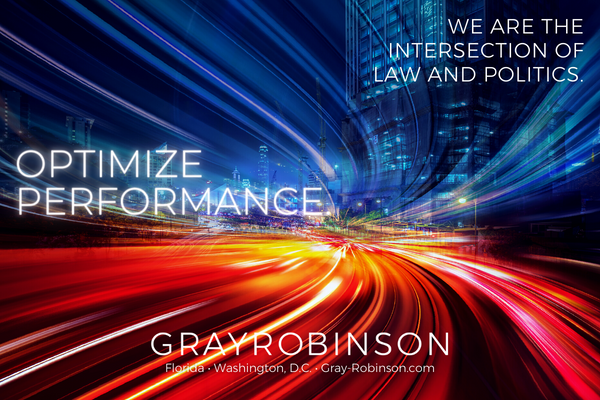 Troubled 'waters'
Wetlands that had federal protection yesterday don't have them today — thanks to a Supreme Court decision that holds the Clean Water Act doesn't apply to wetlands cut off from nearby wetlands that are connected to what is called navigable waters.
"Wetlands that are separate from traditional navigable waters cannot be considered part of those waters, even if they are located nearby," Justice Samuel Alito wrote in the majority opinion.
"In addition, it would be odd indeed if Congress had tucked an important expansion to the reach of the CWA into convoluted language in a relatively obscure provision concerning state permitting programs."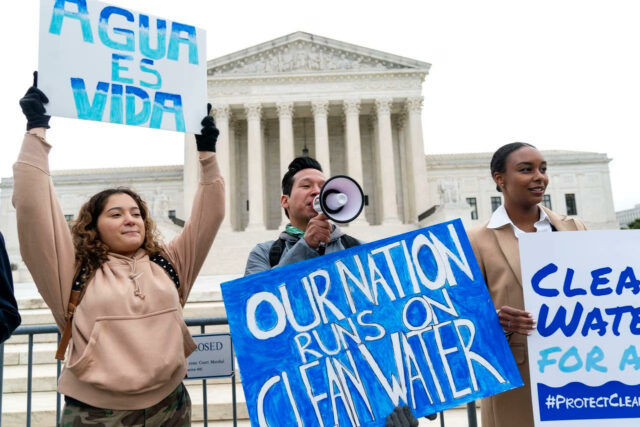 The ruling largely follows the Environmental Protection Agency's (EPA) Waters of the United States rule issued under former President Donald Trump, which was later repealed in the latest back-and-forth regulatory action under presidencies regarding the Clean Water Act.
A presentation by the Army Corps of Engineers to the EPA during that time estimated such an interpretation of the law would remove federal protection for 51% of U.S. wetlands.
Rubio, for his part, praised the decision.
"Today's ruling from the Supreme Court is an important check on executive overreach that finally protects Americans from the unlawful decadeslong bureaucratic effort to subvert state and local decision-making," he said.
Sweet success
A House Small Business meeting allowed members of Congress to spotlight success stories from their districts. Rep. Aaron Bean took the opportunity to praise Breakable Hearts, a Fernandina Beach dessert bakery.
Owner Liberty Weaver, an Air Force veteran, spoke about the value of federal resources for entrepreneurs.
"What I am here to do today is show how a story like mine can go from a thriving small business to a hobby very quickly. Without the resources or connections to move forward we are never going to be able to take a home business to a local business," Weaver said.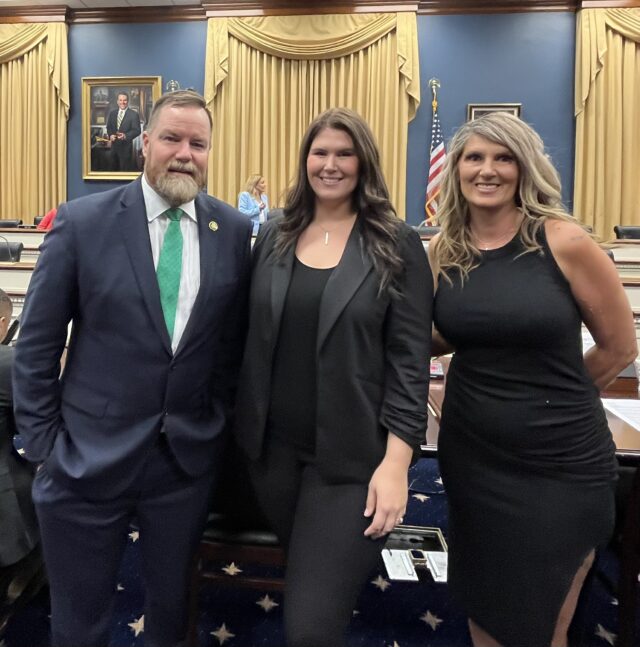 Bean, a Republican, relished the opportunity to bring a constituent's story to Congress. He said it's important the government provides support for veterans in particular.
"Our brave veterans represent the best of America and deserve every opportunity to excel in the nation they courageously defended," he said.
"We must support our patriotic men and women as they transition from military service to the business sector and foster an environment in which veterans can start, grow and expand their businesses. The contributions of our veterans in the Armed Forces and on Main Street have strengthened this nation. We owe it to our patriots — like Liberty — to ensure they have every opportunity to succeed."
Iran alarms
United Nations international sanctions on Iran are set to expire later this year. Rep. Cory Mills said the U.S. may need to step up unilateral efforts to keep the hostile foreign power at bay.
The Winter Park Republican penned a letter with Rep. Michael McCaul, a Texas Republican, to Secretary of State Antony Blinken and U.N. Ambassador Linda Thomas-Greenfield. The lawmakers express concerns about coming changes in international policy. He suggested Iran and Russia are already violating restrictions in place now.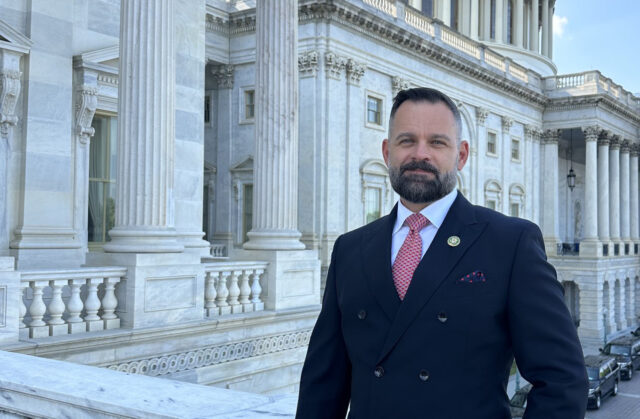 "By letting these restrictions lapse, the world would reward this behavior, further embolden the regime and its enablers, and encourage the proliferation of these advanced weapons," the letter states. "There are already reports that Russia and China are seeking to provide Iran with ammonium perchlorate — a key ingredient for the production of solid-rocket fuel. Unless the United Nations Security Council takes urgent action to prevent a further lapse in restrictions on Iran, this deal will move forward without restrictions in October."
He noted the Joe Biden administration in 2021 rescinded a position demanding sanctions snap back in place upon completion of a treaty between Iran and the U.S. The hope had been that it would spur diplomacy with the Iran regime.
"However, in the past 26 months, international efforts to curtail Iran's destabilizing activity through diplomatic agreements have failed, and Iran's nuclear program is rapidly advancing," the letter states. "Biden administration officials have recently testified to Congress that Iran's malign activity has only worsened in the past two years. It is critical that the United States learn this lesson and work with our allies and partners to trigger snapback to preserve key mechanisms through the auspices of the United Nations to curtail Iran's malign activity."
National NIL?
Congress could soon standardize how collegiate athletes nationwide can profit from the use of their name, image and likeness (NIL). Rep. Gus Bilirakis, Chair of the House Innovation Data and Commerce Committee, released new language for the proposed Fairness Accountability and Integrity in Representation of College Sports (FAIR College Sports) Act.
The move comes as states, including Florida, wrestle with NIL rules. Bilirakis said it's time for Congress to step in.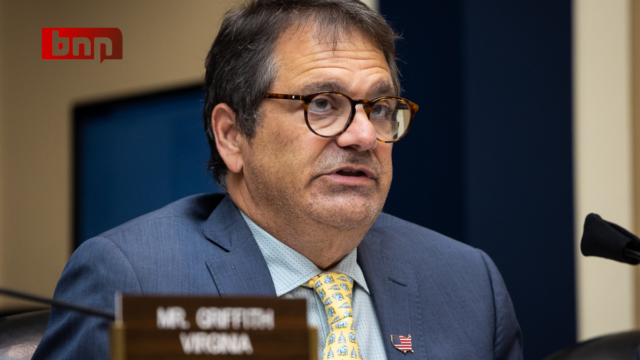 "It is Congress' responsibility to establish a clear set of rules, so our young people are protected, opportunities for them are promoted, and amateur sports of all kinds are preserved," the Palm Harbor Republican said.
"Our goal is to ensure that NIL deals are transparent and fair, while protecting the integrity of college athletics. I am intent on following a deliberative process that is open to more recommendations, so we strike the delicate balance of preserving the ability of college athletes to profit from their own NIL while maintaining the amateur status of all college athletes. I am confident we can create a system that is fair, transparent and beneficial for all."
Bilirakis wants to protect students' ability to profit from NIL use but ban exploitative inducements to make students transfer those rights away at a young age. He would like to establish an independent Intercollegiate Athletics Commission to oversee, set rules, enforce, and provide guidance to student-athletes and collectives on the NIL process. Such a commission would be tasked with creating a national database of NIL information and with referring enforcement to appropriate state agencies of the NCAA.
Gap coverage
With DeSantis running for President, Democrats in the delegation want to know his plan for Florida Medicaid subscribers.
COVID-19 relief funding allowed thousands more Floridians to access Medicaid, but continuous coverage ran out at the end of March. In April, the Florida Department of Children and Families thus ended coverage for more than 249,000 individuals, mostly for procedural reasons.
Rep. Kathy Castor led a letter to the Governor signed by all Democrats in the delegation calling to protect Floridians' access to health care.
"If the Florida redetermination period continues at its current trajectory, we will see an unnecessary and harmful increase in uninsured children, postpartum parents, individuals amid complex treatment and other others, including many that may remain eligible for coverage," the Tampa Democrat's letter warns.
"Florida's state objectives for redetermination are to ensure the continuity of Medicaid coverage for eligible individuals, promote access to alternative coverage, prioritize exceptional customer service and enhance operational efficiencies. We believe pausing procedural disenrollments will allow the state to reassess its redetermination process, make improvements, and meet those objectives before too many Floridians lose their health coverage."
Eye on Haiti
The first Haitian American in Congress feels that problems facing the island nation represent problems for South Florida. Rep. Sheila Cherfilus-McCormick this week hosted a roundtable in Miami with international stakeholders in the Haitian diaspora.
The event included Sébastien Carrière, Canada's ambassador to Haiti, along with the Haitian American Chamber of Commerce of Florida, the Haitian American Foundation for Democracy/Ayiti Diaspora Collective, the Haitian American Chamber of Commerce, the Haitian Bridge Alliance and the Haitian Ladies Network.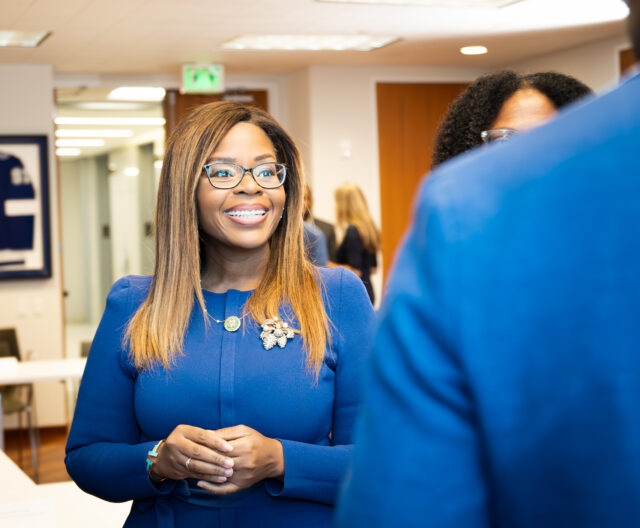 "It pains me deeply to see Haiti plagued by chaos, battling instability and growing violence," the Miramar Democrat said. "This roundtable, held in partnership with Ambassador Carrière, helped explore solutions to the complex, intricate, and deeply sensitive problems that Haiti is confronting. It also helped identify best ways forward for the Haitian community here in the United States. I've brought these invaluable insights back with me to Washington and continue to pursue legislative efforts that address the suffering faced by those in Haiti."
Cherfilus-McCormick has introduced the Haiti Criminal Collusion Transparency Act (HR 1684), which passed out of the House Foreign Affairs Committee. The bill calls for monitoring of violence and gang activity on the island. The Congresswoman worked closely with the committee's ranking Democrat, Rep. Gregory Meeks of New York, and the bill also has the support of Rep. María Elvira Salazar, a Coral Gables Republican and Chair of the House Western Hemisphere, Civilian Security, Migration, and International Economic Policy Subcommittee.
Dignity reborn
Salazar also continues to work on bipartisan immigration reform. She held a news conference this week with Rep. Veronica Escobar, a Texas Democrat, on a new version of the Dignity Act (HR 3599).
"Our broken immigration system is frustrating Americans, causing people to suffer, and fracturing our country — economically, morally, socially, and politically. A solution is long overdue," Salazar said. "I am proud to introduce the new and improved, bipartisan Dignity Act. This bill gives dignity to the border agents who need support, the job creators who need employees, the American people who need secure borders, and those who currently live in the shadows."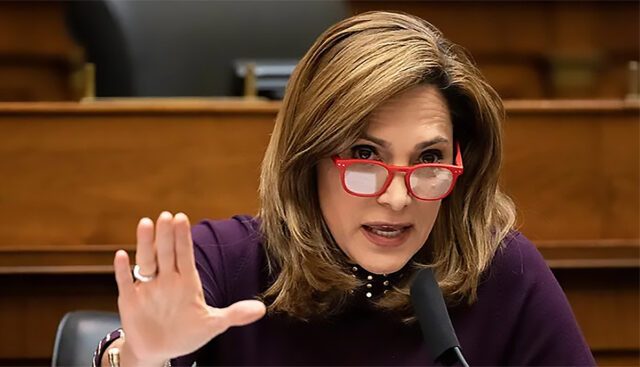 Salazar carried a version of the bill last year, offered as a Republican alternative for immigration reform. But the GOP was in a minority in both the House and Senate at the time. In a Congress where Republicans hold the House and Democrats maintain control of the Senate, the bill could serve as a point of negotiation with bipartisan support.
"Decades of congressional inaction on immigration law has real consequences, and the humanitarian crisis unfolding before our eyes requires a bipartisan solution," Escobar said.
"I have seen the toll our broken immigration system has on federal personnel, local representatives, nonprofits, and the migrants themselves, and the need for a realistic, common-sense compromise could not be more urgent. These challenging times call for both compassion and action, and the Dignity Act of 2023 offers a bipartisan, meaningful approach that restores dignity to people who have tried to navigate a broken system for far too long. With the introduction of this legislation that Rep. Salazar and I have been working on since December 2022, it is our hope that Congress seizes the opportunity to solve the immigration challenges of today and tomorrow."
The legislation would establish a seven-year Dignity Program and a five-year Redemption Program. Those would provide paths to renewable legal status for many undocumented immigrants in the country, with requirements of restitution to the federal government. Salazar said this would provide a way for individuals living in the shadows to fully enter society. At the same time, the bill also strengthens the border with technology and additional Border Patrol.
Attacks begin
The specter of 2024 also means both Democrats and Republicans in the House have their eyes on swing seats across the country. Political arms for both House caucuses sent volleys at members in targeted districts, signaling where anti-incumbent resources may go in the next year and a half.
The National Republican Congressional Committee (NRCC) sent a blast email criticizing Rep. Darren Soto's vote against a right-to-try bill (HR 2666) that would allow patients with rare diseases coverage to try experimental treatments. The Kissimmee Democrat voted against the measure in a House Energy and Commerce Committee markup.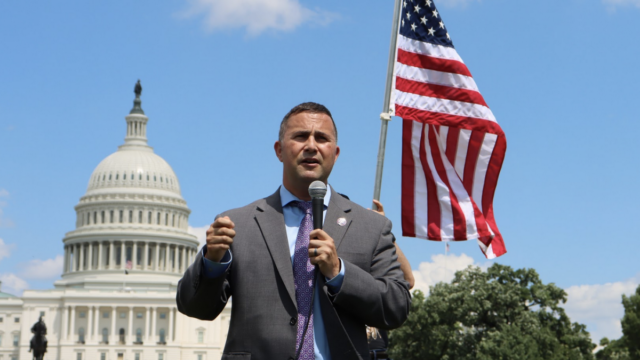 "Darren Soto took his loyalty to extreme House Democrats to a new level, siding with more red tape over access to lifesaving treatment for the most vulnerable," said NRCC spokesperson Delanie Bomar. "Soto's extremism knows no limits."
Meanwhile, the Democratic Congressional Campaign Committee (DCCC) has leveled repeated attacks at Reps. Anna Paulina Luna and Salazar, both voted for Speaker Kevin McCarthy's plan to raise the debt ceiling, but by a much lower increment than required to cover all planned federal expenses.
"Anna Paulina Luna and Maria Elvira Salazar would prefer a default over a bipartisan deal, and now it's clear that their brinkmanship would devastate our most vulnerable seniors who rely on their earned Social Security benefits to survive," said DCCC spokesperson Nebeyatt Betre. "Luna and Salazar have bowed to the most extreme members of their Conference and because of their inability to stand up to their Party, our seniors will pay the price for their recklessness."
Of note, the Florida lawmakers in both cases voted with virtually all members of their respective parties. But the fact that the NRCC and DCCC selectively directed criticism shows the priority, at least for now, on where financial resources will be directed this election cycle.
On this day
May 26, 1924 — "Calvin Coolidge signs Immigration Act" via History.com — President Coolidge signed the most stringent U.S. immigration policy up to that time in the nation's history. The new law reflected the desire of Americans to isolate themselves from the world after fighting World War I in Europe, which exacerbated growing fears of the spread of communist ideas. It also reflected the pervasiveness of racial discrimination in American society at the time. Many Americans saw the enormous influx of largely unskilled, uneducated immigrants during the early 1900s as causing unfair competition for jobs and land. Under the new law, entry was denied to Mexicans, and disproportionately to Eastern and Southern Europeans and Japanese.
May 26, 2020 — "Twitter places fact-checking warning on Donald Trump tweet" via NPR — Twitter has placed a fact-checking warning on a pair of tweets issued by Trump in which he claims without evidence that mail-in ballots are fraudulent. Twitter's move marks the first time the technology company has sanctioned Trump as criticism mounts about how the President has amplified misinformation to more than 80 million followers on the social media platform. Trump responded by accusing Twitter of stifling free speech. Twitter spokesperson Trenton Kennedy told NPR that while the tweet about mail-in voting does not violate Twitter's rules since "it does not directly try to dissuade people from voting," it does contain "misleading information about the voting process, specifically mail-in ballots."
Happy birthday
Best wishes to Sen. Marco Rubio, who turns 52 on Sunday, May 28.
___
Delegation is published by Peter Schorsch, compiled by Jacob Ogles, edited and assembled by Phil Ammann and Ryan Nicol, with contributions from Wes Wolfe.
There will be no Delegation next week. Delegation will return June 6.