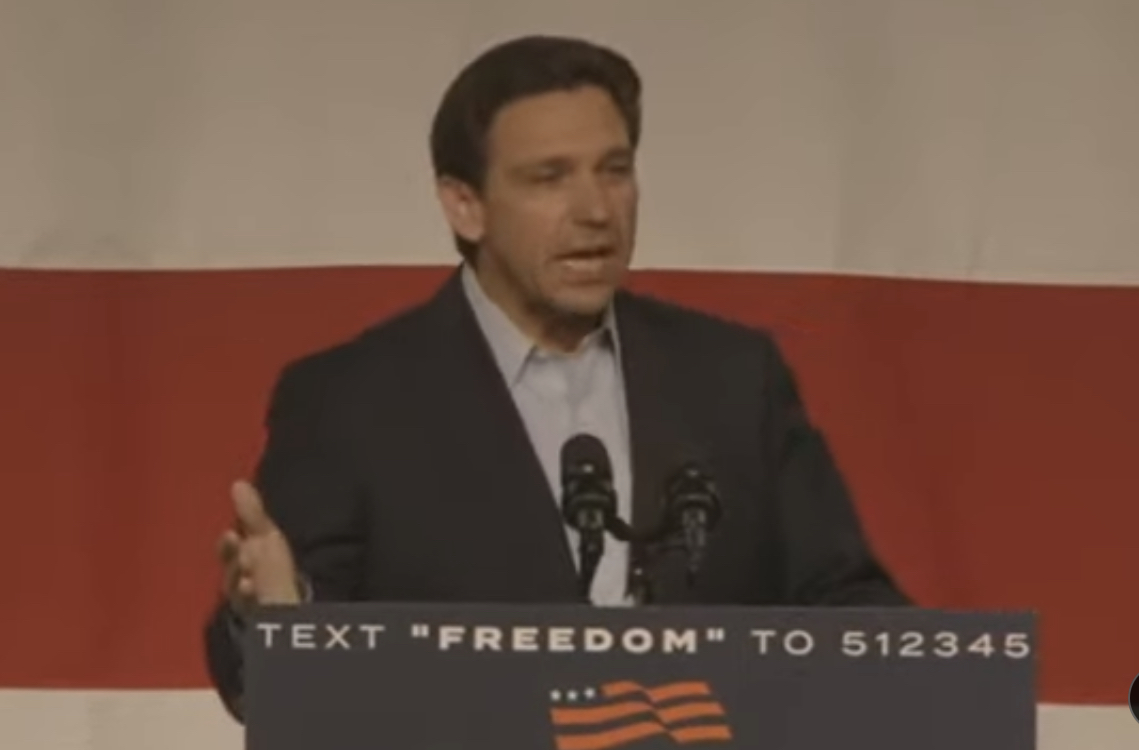 'This is not going to solve our nation's fiscal problems.'
Ron DeSantis is doubling down on criticism of the federal "debt deal."
The Governor, kicking off his presidential campaign speech schedule in West Des Moines, offered harsh criticisms of a proposal in Congress to raise the debt ceiling through the end of 2024.
"We now see Washington has now cooked up their latest 'debt deal,' and I can tell you this, our nation was careening toward bankruptcy before the debt deal, and it will still be careening toward bankruptcy after this debt deal," DeSantis said. "This is greenlighting $4 trillion in new debt in less than two years."
"It took us almost 200 years to get to $4 trillion in debt in the first place," DeSantis continued. "It locks in inflated COVID-era levels of spending, and it keeps 98% of the 87,000 new IRS agents that Joe Biden instituted."
"This is not going to solve our nation's fiscal problems," DeSantis added before noting Florida doesn't have debt issues like the federal government.
"You just have to be willing to make choices and stop passing the buck to subsequent generations to clean up," the Governor said.
These comments continued a theme established on Memorial Day when DeSantis said on Monday's "Fox and Friends" that the federal government was "careening toward bankruptcy."
"Well, prior to this deal, our country was careening toward bankruptcy. And after this deal, our country will still be careening toward bankruptcy," DeSantis said before turning to the deal's economics.
"And to say you can do $4 trillion of increases in the next year and a half, I mean, that's a massive amount of spending," DeSantis said.
The Governor then suggested the course of big spending was set with President Donald Trump and his management of the pandemic.
"I think that we've gotten ourselves on a trajectory here really since March of 2020 with some of the COVID spending, it totally reset the budget, and they're sticking with that. And I think that that's just going to be totally inadequate to get us in a better spot," DeSantis said.