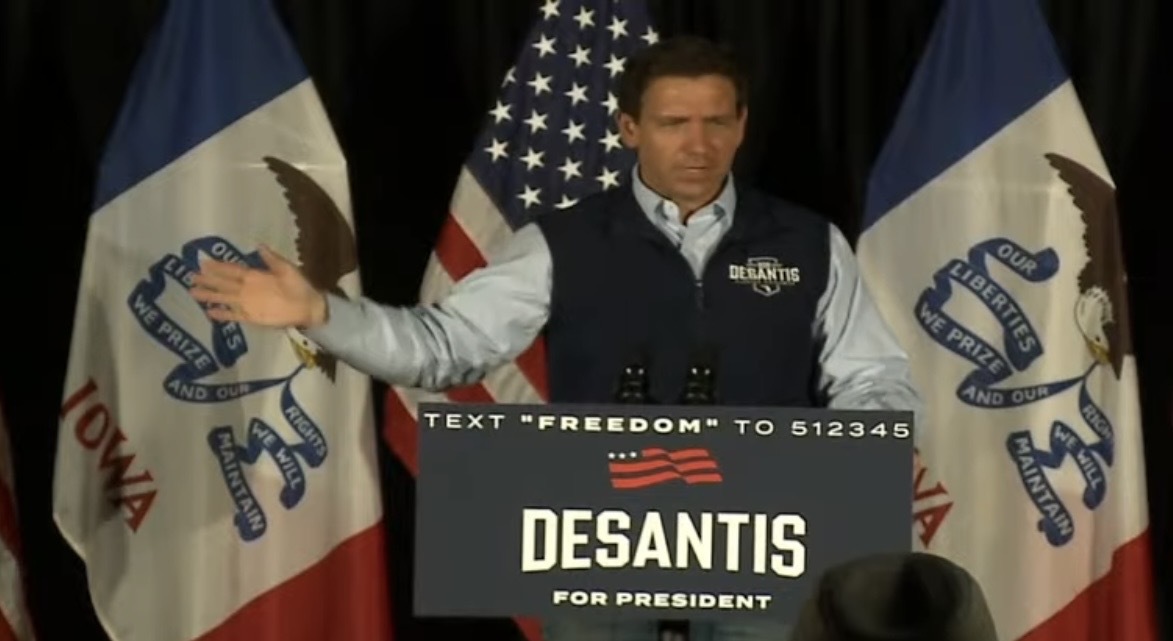 'Y'all should try it sometime.'
Gov. Ron DeSantis is continuing his whirlwind Iowa tour on Wednesday, again pitching Hawkeye State Republicans on his conservative bona fides.
The new presidential candidate extolled Florida's lack of state income tax in Council Bluffs, before offering some insight into how Florida gets away with not extracting it from citizens.
"It's a great selling point for the state," DeSantis said. "Honestly, I get more tax money coming in from the visitors and the migration than if we had an income tax anyway."
The Governor did not substantiate this claim, which is new to an otherwise increasingly familiar stump speech, before moving on to explain why the lack of an income tax offered advantages over other states.
"So even from a government perspective, having these income tax, like Illinois raising taxes, Massachusetts, it's counterproductive," DeSantis said, mentioning two states with more Democrats in power than in Florida.
"People leave the state when they're not treated well," DeSantis added. "So it's much better to not have income tax like we have now when we want to give people tax relief, obviously, we can't cut those rates because there are no rates."
The Governor has made a habit of noting that Iowa, unlike Florida, has an income tax, and in Council Bluffs he offered yet another reminder and piece of advice.
"Y'all should try it sometime," he said, before offering credit to Iowa's influential chief executive, Gov. Kim Reynolds.
"I know your Governor is working on that and she's doing a good job."
Florida's lack of an income tax precedes the DeSantis era, of course.
In 1924, 80% of voters ratified a Constitutional amendment barring income or inheritance taxes.
The voters' intent was ratified again in 1968.
Alaska,  Nevada, New Hampshire, South Dakota, Tennessee, Texas, Washington and Wyoming also do not have state income taxes.