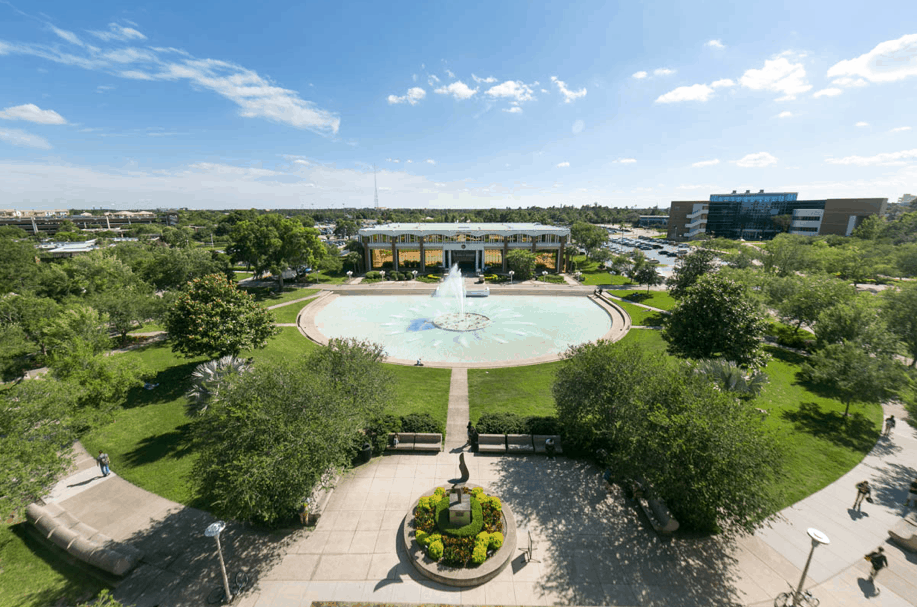 A new lawsuit sheds light on an old problem.
Former University of Central Florida parking services director Krishna Singh once offered $5,000 to be a college student's "sugar daddy," and also pulled the same student onto his lap in his office, according to a 2020 school investigation.
"I wanted to report it, but I was 20 years old, and I was so terrified that he was going to jeopardize me getting my degree. So I just never came forward," the student told UCF Police in 2020.
She cried on the phone, "I have been waiting for this call for years."
Singh was known for behaving inappropriately with female student employees who worked in UCF Parking and Transportation Services, the division that gives out parking tickets on campus. It eventually cost Singh his $119,000-a-year job when the school fired him in December 2020.
Now, Singh's former secretary, Maria Gambino, sued UCF this week, claiming Singh sexually harassed her too.
"While it is not our practice to comment on current litigation, we do want to be clear that we do not believe Ms. Gambino's lawsuit has merit," UCF spokeswoman Courtney Gilmartin said in an email.
School officials said Gambino not only knew Singh was sexually harassing female students, but she tried to persuade the women not to report Singh, according to the 2020 investigative report. UCF fired Gambino, who was paid $42,367 a year, in February 2021.
Gambino's attorneys did not respond to a request for comment this week. Gambino denied being aware of the student victims at the time, court documents show.
The student who accused Singh of asking to be her sugar daddy and groping her rear said she was driving to her final exams when Gambino called her.
"Hey, I hear that you're telling people that (Singh) is touching you," Gambino said, according to the 76-page UCF investigative report.
The student responded, yes, Singh was.
"Don't ever disrespect him like that. That's a lie. He's a good man," Gambino reportedly told the student.
A second student parking employee told UCF investigators Singh offered her money for a lap dance. She said Gambino called her the next day and insisted Singh was just joking and "is a good person (and) we don't want to insinuate bad things about him," the investigative report said.
It made the student feel Singh was "untouchable."
The school also investigated Gambino's own sexual harassment allegations against Singh and did not find her credible.
In her Orange Circuit Court lawsuit, Gambino said Singh forced her against a wall in a conference room and tried to kiss her, smacked her rear multiple times and told her she would get a better job evaluation if she went under his desk.
Gambino said she filed an HR complaint. She claimed Singh retaliated, and her weekly work hours shrank from 40 to 20 hours. She said she tried to stop the school's investigation into Singh in hopes of getting her hours back.
According to UCF documents, her hours were cut because she wanted to work from home during the pandemic despite most of her job duties requiring her to be on campus.
UCF investigators questioned her motives, pointing out Gambino raised allegations against Singh twice when she was upset about not getting a promised pay raise or being fully remote, not because she wanted to stop Singh's behavior.
The school investigation found Gambino's story changed significantly. She initially said the sexual harassment took place in 2010-2011, but later claimed it occurred as late as 2018, then amended the timeline again to 2019.
The investigation questioned why Gambino didn't report Singh sooner, especially since she raised sexual harassment allegations about a high-ranking UCF official in 2015, around the same time she said Singh tried to kiss her.
At the time, Gambino had a consensual affair with a UCF associate vice president/chief human resources officer. When he broke up with her, Gambino reported misconduct to UCF and the school investigated him, leading to his resignation.
"If (Gambino) experienced misconduct as she alleged and was fully aware of the University's responsiveness to allegations of this nature, it strains all credibility to find that she nevertheless could not raise them to the investigators who were handling her allegations against the associate vice president," the investigative report said.
UCF did not release the name of the former associate vice president when Florida Politics asked Thursday.
The investigation also cited a lack of evidence. Gambino, for instance, never produced any of the romantic emails she claimed Singh emailed her AOL account when asked to do so.
Meanwhile, the investigative report found plenty of evidence Singh was flirty with female students in his office and behaved inappropriately.
A female student, who worked in parking services from 2013 to 2016, recalled when Singh once grabbed her by the waist and pulled her onto his lap in his office.
UCF interviewed Singh about the incident. He called the student a flirt and changed his story, first denying the incident happened and then admitted to pulling her into his lap before denying it again.
"I was on my computer working on something and she was the one that came to me and sat on my lap to see what I was doing. I stand firm in that I have never touched her inappropriately, in the manner she indicated to you," Singh said in an email to the Police Department.
The student said Singh, who was in his 50s, also asked to be her sugar daddy in 2016 as they watched a Dr. Phil Show episode about older, wealthy men spoiling young women in relationships.
Singh first told UCF the student made a comment about how UCF has the most sugar daddies and that she was looking to find one for herself. He later denied the conversation happened.
"As with his contradictory testimony regarding the lap incident above, (Singh's) contradictory testimony here severely undermines his overall credibility," the investigative report said.
A UCF senior accountant witnessed Singh inappropriately touching the student.
"He grabbed her buttocks and he patted her a couple of times. (The student) didn't smile, she didn't flinch, she didn't move, she just glared at him," the senior accountant said.
The student told UCF she still has nightmares about her experience in the parking division.