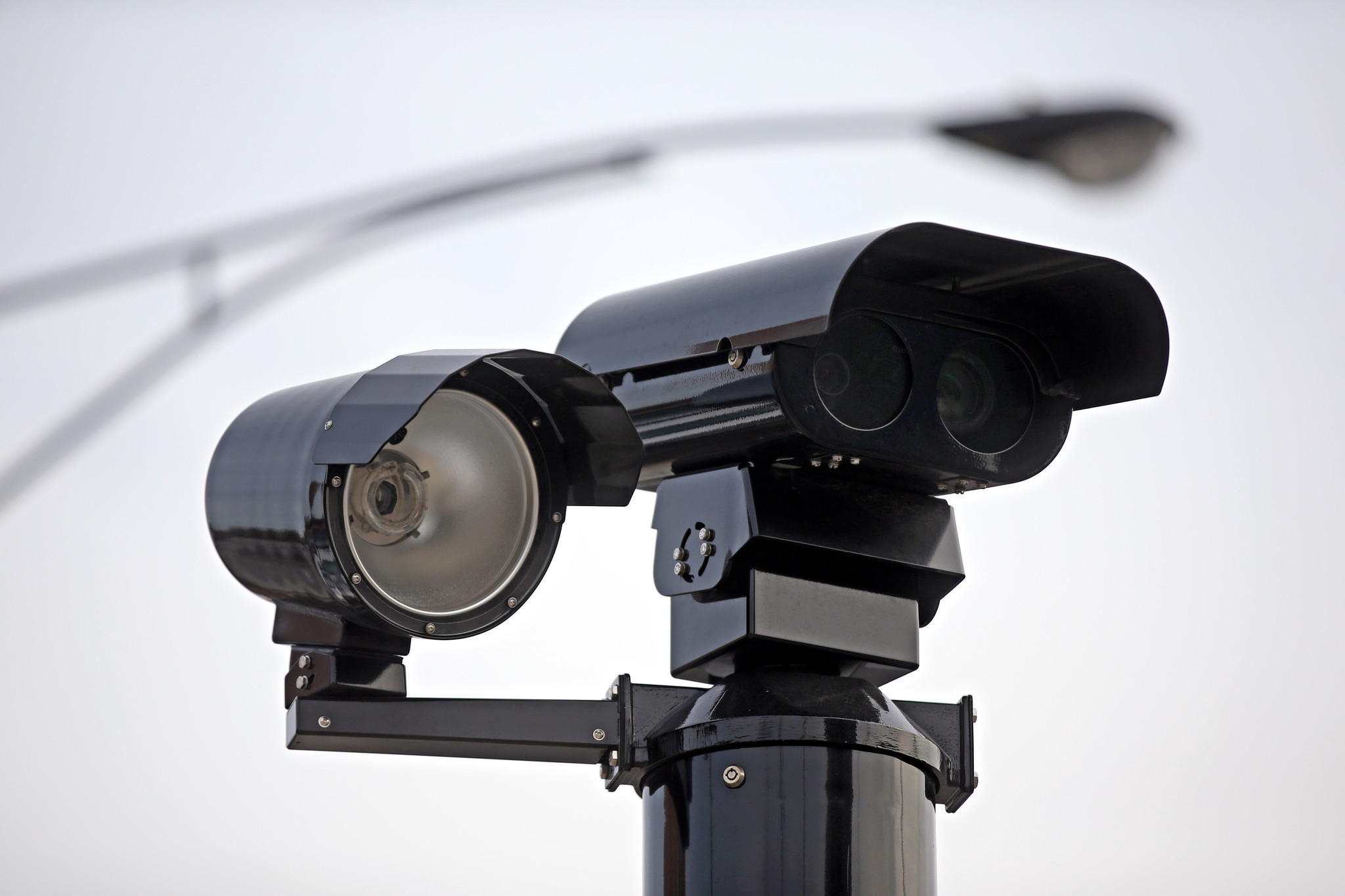 Many Florida motorists seem to view school zone speed limits as mere suggestions rather than law.
Local governments in Florida will soon have a useful tool to crack down on school zone speeders.
Beginning July 1, counties and municipalities will be able to install camera-equipped radar detection devices in and around schools to target motorists traveling 10 mph or more over the posted speed limit.
The systems can capture photos or video of the vehicle at the time of a violation, triggering a $100 fine for the speeder.
Gov. Ron DeSantis signed legislation (HB 657) Wednesday, without comment, authorizing use of the radar/camera combo around Florida schools, which rank among the most perilous for pedestrians nationwide.
Under the new policy, cameras would solely target speeders — not drivers running red lights or committing other traffic infractions — who would then receive notice of their violation and pending fines by mail.
The notices must be sent within 30 days of the violation and include a photo or recorded image showing the license plate of the vehicle, the date, time and location of the violation, and the top speed the vehicle was traveling at within the school zone.
School districts using the technology must post signage warning drivers where speed detection systems are being used. Local governments would also have to conduct a public awareness campaign.
Several studies have evidenced a need for better speed enforcement around schools.
In 2018, smartphone-based analytics and transportation safety platform Zendrive found Florida's school safety zones were the second-most dangerous in the nation, behind California.
Motorists in the Sunshine State appear to see the posted speed limits as mere suggestions rather than law, based on research by a Tennessee-based traffic safety company called Blue Line Solutions that sells photo speed enforcement systems.
In January and April, respectively, Blue Line set up equipment outside Cardinal Mooney Catholic High School in Sarasota and Hillsborough County's Bloomingdale High School. The company recorded an average 97% of thousands of motorists at both sites exceed the locally posted speed limits by 10 mph or more.
Tampa Republican Rep. Traci Koster, who sponsored HB 657, called the study results "extremely concerning" and evidence of "just how widespread of an issue school zone speeding is."
"It's clear that drivers are purposefully ignoring school zone signs and flashing lights with a disregard for children's safety," she said.
Part of the issue is how large of a police footprint is necessary to punish bad actors without an automated system operating in their stead.
In 2019, the Florida Sheriff's Association conducted "Operation School Zone Safety" to increase patrolling around 40 counties after spring break. The one-week program produced 4,040 warnings and 2,819 traffic citations for speed violations — at the cost of nearly 5,300 police hours.
Florida law preempts local governments in the regulation and use of cameras to enforce traffic laws, meaning authorization for school districts to use the technology to curb school zone speeding had to come from the Legislature.
Doral Republican Sen. Ana Maria Rodriguez, who carried a companion to HB 657 this year, also sponsored a nearly identical measure during the 2022 Legislative Session, but it stalled after reaching the Senate floor. That bill's House analog, sponsored by former Democratic Miami Rep. Nick Duran, died without a single hearing.
Opposition to the policy persisted because of comparisons to red light cameras, which have been criticized for surprise fees by third-party contractors municipalities hire to administer them.
To allay concern, the measure sets fines at $100. Of that sum, $60 will be apportioned to public safety initiatives, including the installation and upkeep of speed detection systems, $12 to help fund efforts to make it safer for students to walk to school, and $5 will pay for crossing guard recruitment and retention.
HB 657 passed 95-6 in the House, with no votes from Republican Reps. David Borrero, Alina García, Jeff Holcomb, Berny Jacques, Rachel Plakon and John Temple.
It received four no votes in the Senate from Republicans Jennifer Bradley, Erin Grall, Jonathan Martin and Blaise Ingoglia, who changed his vote from a yes more than two weeks after the bill cleared the chamber.