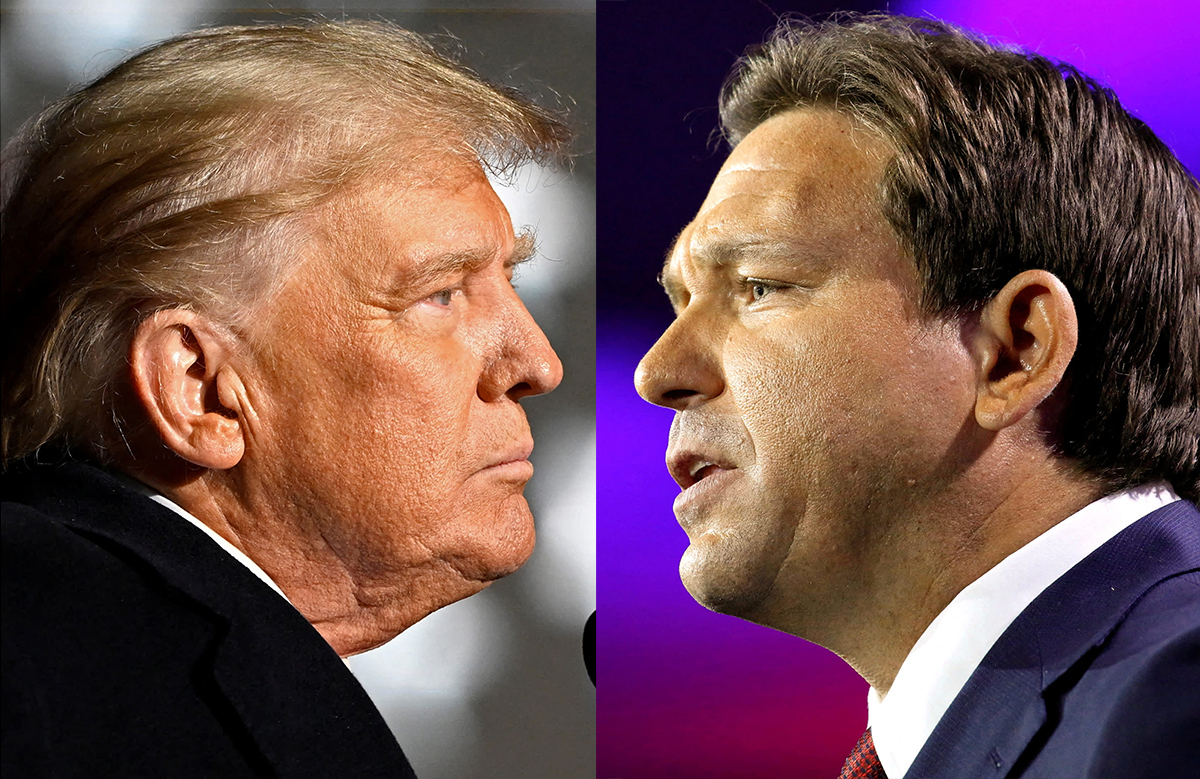 'You go after that person as opposed to a person that's in eighth or ninth place.'
In Iowa, Donald Trump is making it clear yet again: his major competition in 2024 is Ron DeSantis.
Ahead of a speech at Urbandale's Westside Conservative Club, the former President explained his strategy in attacking the "second-place" candidate on a radio hit.
Trump told host Simon Conway he was attacking the person "that's in second place."
"You go after that person as opposed to a person that's in eighth or ninth place. I like those people very much," Trump joked Thursday, before describing DeSantis as "somebody that's gone down a lot" in the polls.
Indeed, Iowa surveys show the field as being Trump — and everyone else.
In an Emerson College poll from late May, Trump leads DeSantis by more than 40 points, drawing 62% support against 20% for the Florida Governor, with other candidates farther back.
A survey released Friday by American Greatness, conducted by National Research Inc., finds the former President leading DeSantis 44% to 26% in a crowded field of candidates.
In a McLaughlin and Associates poll conducted in late April, Trump led DeSantis in a full field of names 54% to 20%.
In an April Victory Insights poll of 400 likely Iowa caucus participants, Trump led DeSantis 54% to 20% in a crowded field.
In a survey conducted by Cygnal for Iowans for Tax Relief, the former President led DeSantis 37% to 30%, the best recent survey for Trump. An additional 19% of respondents were undecided, with other candidates struggling for support.
Trump discussed his poll numbers and DeSantis' position on ethanol Thursday.
"Ron was totally against ethanol," Trump said in remarks explaining why he had the "best polls."
"For those people that care about ethanol, and it's a big deal actually for you with respect to the corn and with respect to a lot of other things and with respect to jobs, it's a very big deal," he added.
Trump has messaged on ethanol issue during other Iowa remarks this cycle, drawing a contrast to his closest competitor in saying "DeSantis strongly opposed ethanol and fought against it at every turn and he'll do it again."