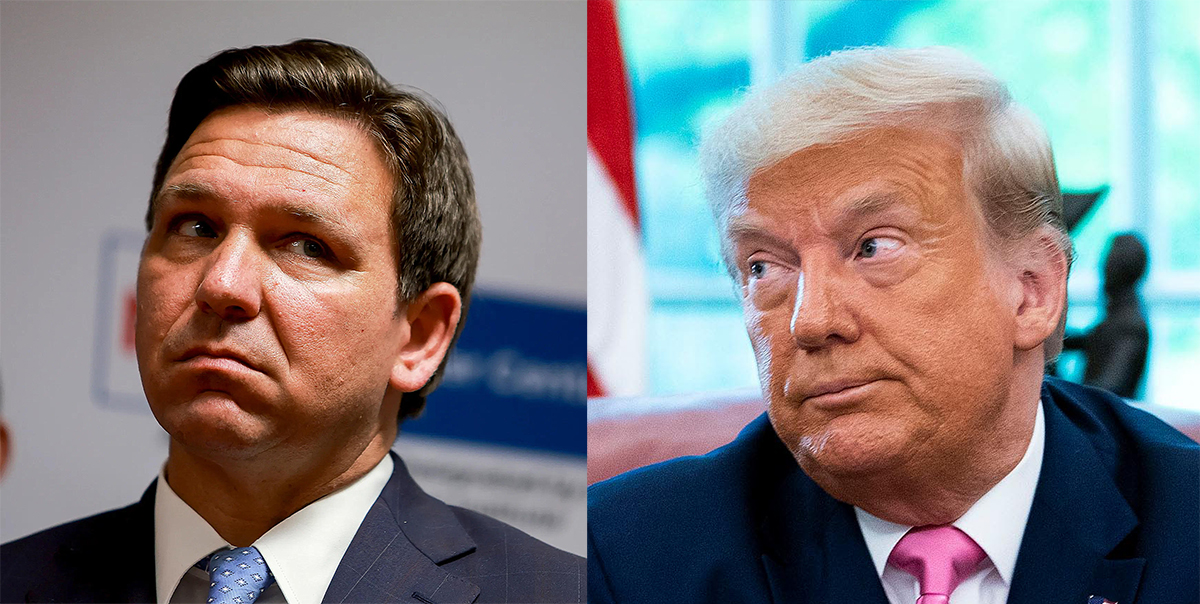 Trump also leads DeSantis by 22 points in a 2-way battle.
Donald Trump's pollster has another strong Iowa survey for the former President.
In a poll conducted between April 27 and April 30, Trump leads a field of declared and potential candidates by 34 points.
The former President takes 54% support in the McLaughlin and Associates survey, with Ron DeSantis holding 20%. Former Vice President Mike Pence earns 7%, and former United Nations envoy Nikki Haley is at 5%.
Trump draws support from various key cohorts, including 63% of "very conservative" voters, 60% of "pro-life" voters, 53% of those from "agriculture households," and 57% of the over-55 set.
A hypothetical two-way battle between Trump and DeSantis also goes the former President's way, with Trump taking 57% support, good for a 22-point lead, with 8% undecided.
This survey tracks with other Iowa polls showing DeSantis down against Trump.
In an April Victory Insights poll of 400 likely Iowa caucus participants, Trump led DeSantis 54% to 20% in a crowded field, and 59% to 41% when the field was reduced to just those two names.
Other April polls told a similar story.
In a survey conducted by Cygnal for Iowans for Tax Relief, the former President leads DeSantis, 37% to 30%. An additional 19% of respondents are undecided, with other candidates struggling for support.
In still another post-indictment poll of the Iowa race, a J.L. Partners survey shows Trump up 41% to 26% in a crowded field.
DeSantis and Trump both will be in Iowa Saturday. The Governor will be appearing at U.S. Rep. Randy Feenstra's "family picnic" in Sioux Center, while Trump holds a rally that evening in Des Moines.