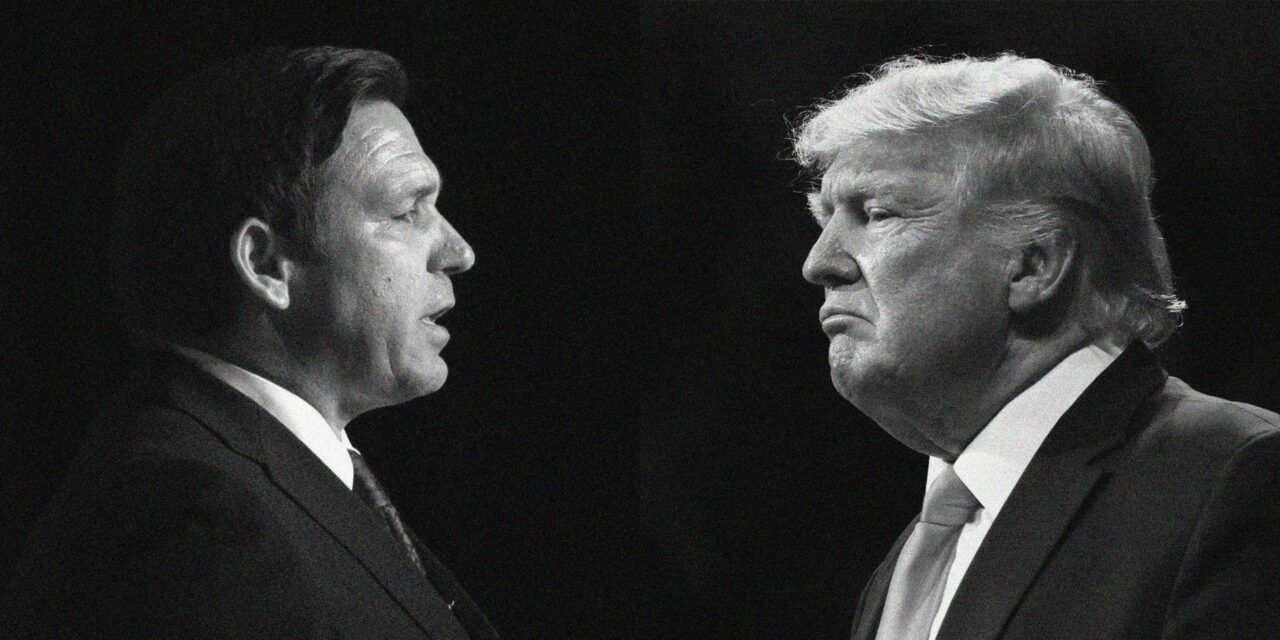 The former President leads the Florida Governor, 41% to 26%.
A new Hawkeye State poll shows Ron DeSantis with considerable ground to make up against Donald Trump.
In a survey of 608 likely Iowa caucus participants from J.L. Partners, the former President commands 41% support, 15 points ahead of the Florida Governor.
DeSantis' 26% is far and away ahead of any other candidate or potential candidate. Former United Nations envoy Nikki Haley is the choice of 5% of respondents, with all other names polled faring even worse. 14% of respondents said they were undecided, while 6% wanted someone else.
The poll was in the field from March 25 to April 4, meaning that much of the polling was done after the former President's indictment, with the last day of the survey being the day that Trump was arrested in Manhattan.
Both Trump and DeSantis have been to Iowa in recent weeks, and in the case of the former President, the Governor was a topic of his remarks. Trump hammered DeSantis on his previous positions on entitlements for senior citizens and ethanol mandates, the latter an issue of particular importance in the state.
DeSantis "strongly opposed ethanol. Do you know that? And we don't even know if he's running, but I might as well tell you if he's not running, I'll say he was fine on ethanol," Trump joked.
"He strongly opposed ethanol and fought against it at every turn and he's going to do that again because people that come out early for something, that's where they go, that's what it is. So, you know, he may do something politically but he was very, very bad on ethanol and fought it all the way," Trump noted.
DeSantis stuck to a familiar script during his stop in the Hawkeye State, which was functionally a promotional visit for his recently-released book on March 10. At that point, polling from the Des Moines Register showed the Governor essentially in a dead heat with Trump. This new poll tells a different story, however.