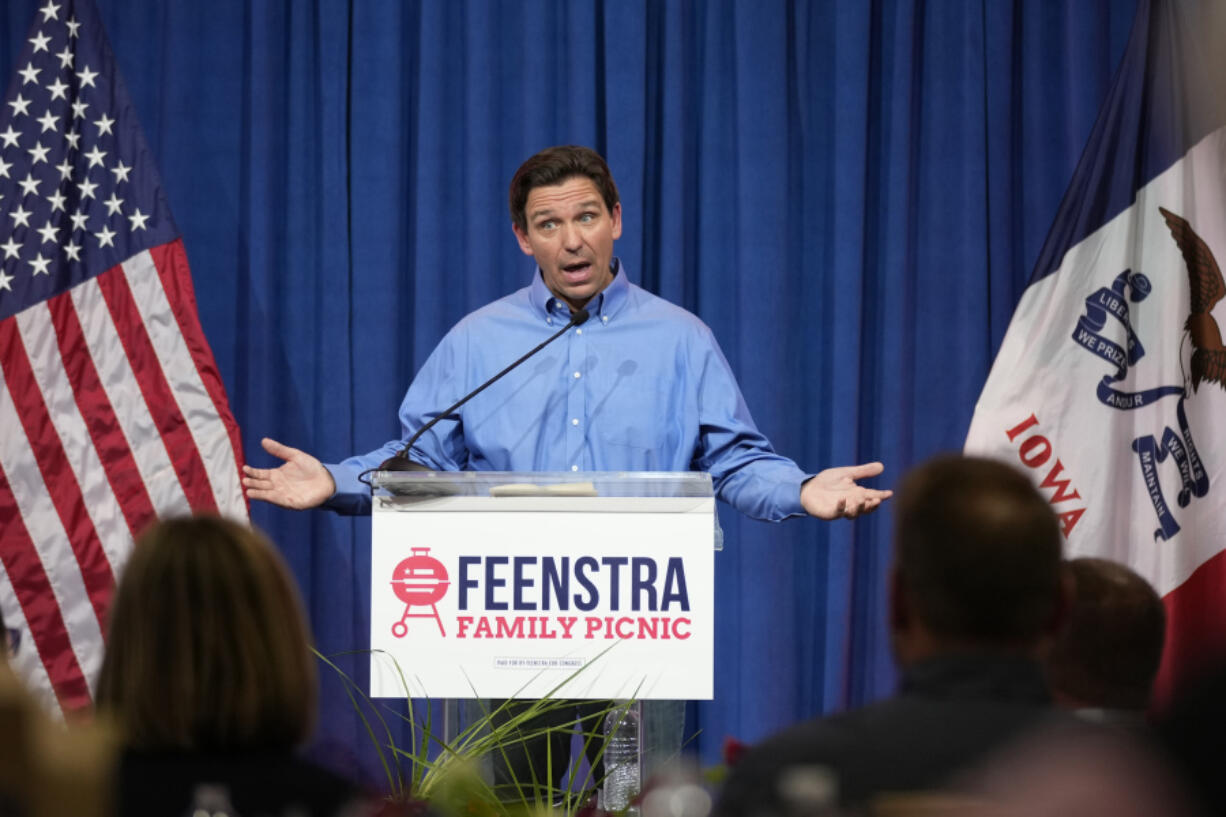 The latest poll from the Hawkeye State is the worst for the Florida Governor.
Gov. Ron DeSantis is headed to Iowa in the coming days to campaign, but new polling suggests he's in a hole in the Hawkeye State.
In a survey of Republican caucus participants, former President Donald Trump takes 62% support, with the Florida Governor pulling just 20%. Former Vice President Mike Pence and former United Nations envoy Nikki Haley are at 5%, while U.S. Sen. Tim Scott has 3%.
Polling director Spencer Kimball noted that DeSantis' Iowa struggles mirror those he faces in New Hampshire, where Trump leads DeSantis by 41 points.
"The former President's base continues to be voters under 35: 75% of whom support Trump, and voters without a college degree: 70% support Trump. DeSantis' support is higher among voters with a postgraduate degree, with 29% support, still trailing Trump's 37% with this group," Kimball adds.
DeSantis had a positive news cycle when he campaigned in Iowa recently on a day when Trump canceled a rally due to weather concerns, but it appears that has not helped the Governor's polling.
This is the worst poll for DeSantis in Iowa yet.
A survey released Friday by American Greatness, conducted by National Research Inc., finds the former President leading the Florida Governor, 44% to 26%, in a crowded field of candidates. In a head-to-head matchup, Trump still leads by double digits, 45% to 33%.
In a McLaughlin and Associates poll conducted in late April, Trump led DeSantis in a full field of names, 54% to 20%. A hypothetical two-way battle between Trump and DeSantis also goes the former President's way, 57% to 35%, with 8% undecided.
In an April Victory Insights poll of 400 likely Iowa caucus participants, Trump led DeSantis 54% to 20% in a crowded field, and 59% to 41% when the field was reduced to just those two names.
In a survey conducted by Cygnal for Iowans for Tax Relief, the former President led DeSantis, 37% to 30%. An additional 19% of respondents were undecided, with other candidates struggling for support.
In still another post-indictment poll of the Iowa race, a J.L. Partners survey showed Trump up 41% to 26% in a crowded field.