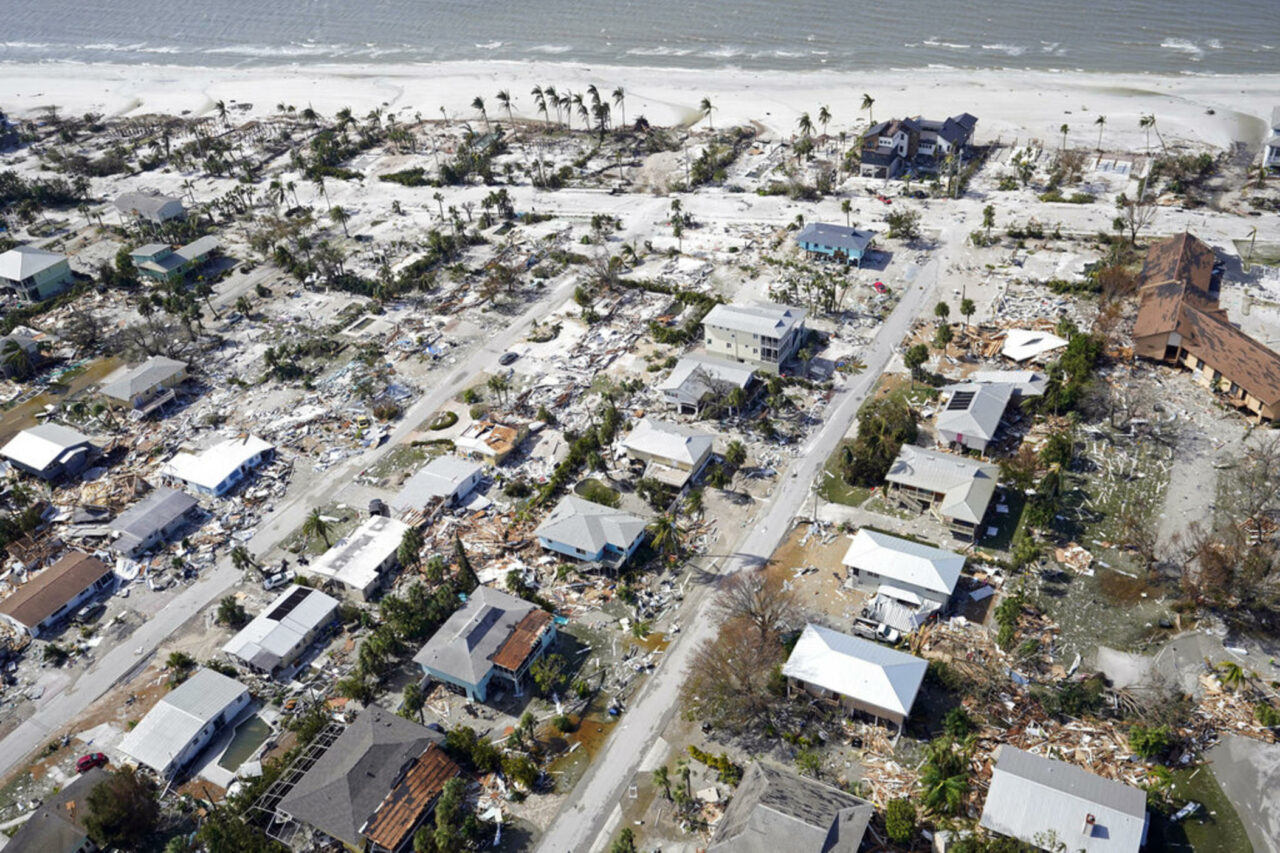 'The bills I've signed today reinforce our commitment to Florida policyholders ... '
Property insurers will be assessed larger fines for mishandling claims and state regulators will get more resources to investigate carriers' handling of claims, especially after hurricanes, after Gov. Ron DeSantis signed a bill imposing tighter rules on the industry.
The bill (SB 7052) was passed unanimously in both the House and Senate and backed by Chief Financial Officer Jimmy Patronis. It includes a variety of provisions aimed at bulking up the Office of Insurance Regulation's ability to investigate consumer complaints and the stability of insurers.
"Since taking office, Florida has instituted a series of reforms to increase consumer choice and accountability in our insurance market," DeSantis said in a released statement. "The bills I've signed today reinforce our commitment to Florida policyholders by investing in hazard mitigation programs and instituting a series of accountability measures that protect consumers from predatory insurer practices."
The measure goes in the opposite direction of insurance bills passed by lawmakers in the past 18 months, as they approved restrictions on lawsuits sought by insurance companies and blamed for their losses and the instability of the industry in Florida, which saw seven insolvencies since the start of 2022. Trade groups representing insurance companies, though, had concerns with earlier versions of the bill.
The new law takes effect July 1 and requires OIR to refer possible criminal violations to state or federal law enforcement and reduces the time for companies to respond to an OIR request for information relating to a consumer complaint from 20 days to 14 days while increasing the penalty for not meeting that deadline from $2,500 to $5,000.
Also, OIR will be required to produce annual and quarterly reports submitted to legislative leaders detailing their enforcement actions, including license suspensions, fines, consent orders and completed examinations of companies.
OIR also must now start market conduct examinations of "high-risk" insurers once every three years instead of every five years, and of insurers with high volumes of consumer complaints following a hurricane. Insurers must have a claims handling manual that complies with state law and make it available to OIR upon request. The bill provides nearly $4 million and 25 new positions to OIR to handle the increase in workload.
If OIR wants to issue a fine instead of suspending an insurer's license to do business in the state, the fines are increased by 250% and by 500% if violations of the insurance code happen during a state of emergency.
Insurance carriers must now notify OIR when they are temporarily suspending writing new business and give the reasons for that decision. Insurers in financial troubled financial condition are barred from paying bonuses to executives.
The bill also cracks down on the practice of changing an insurance adjusters report without the knowledge of the homeowner or the adjuster who signed the report. Companies must now keep all versions of their adjusters' reports and document any changes and the reasons for the changes. Failure to do so constitutes a deceptive and unfair trade practice.
DeSantis also signed HB 799 and HB 881 which require insurers to include discounts for wind mitigation measures in their rate requests and expands the My Safe Florida Home program, which offers to pay part of the cost of wind mitigation upgrades to homes.