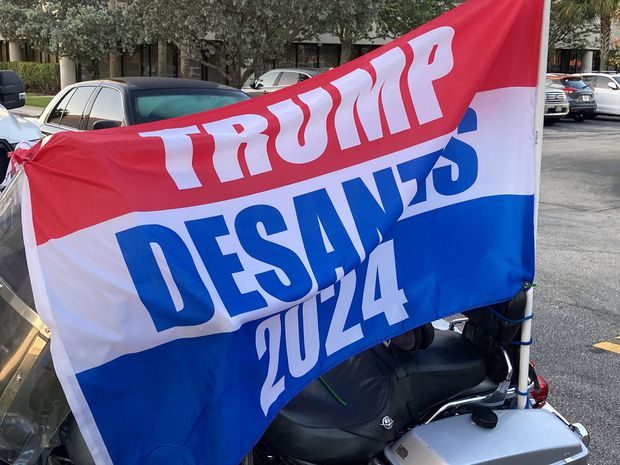 If DeSantis hadn't run for president, VP would have been a 'distinct possibility.'
Those wishing for a Donald Trump–Ron DeSantis 2024 presidential ticket don't have much room for optimism.
On Monday's edition of the Todd Starnes Show, the former President said it was "pretty unlikely" he would pick the Florida Governor as his running mate.
"I don't like saying anything is like, impossible, but it's pretty unlikely, I would think," Trump said.
The former President suggested it would have been more likely had DeSantis not run for President.
"I was very surprised that he did," Trump said. "Without that, it would have been a distinct possibility and people are getting to know him and I will let you talk about whether or not they like him
"But he certainly has gone down a lot in the polls and I've gone way up and we now have a very commanding lead but, you know, leads can be broken," Trump added.
Both Trump and DeSantis have thrown cold water on the idea of a joint ticket in the past.
During a March interview on Newsmax, Trump said it would be a "very unlikely alliance" and that he "never thought of" DeSantis as a potential Vice Presidential pick.
DeSantis also has ruled out the understudy role.
"I think I'm probably more of an executive guy. I mean, I think that you want to be able to do things. That's part of the reason I got into this job is because we have action, we're able to make things happen. And I think that's probably what I'm best suited for," DeSantis asserted in March, also on Newsmax.
The Governor didn't warm up to the even more unlikely prospect of Trump serving as his Vice Presidential running mate.
"I think that that's interesting speculation," DeSantis said in the same interview.