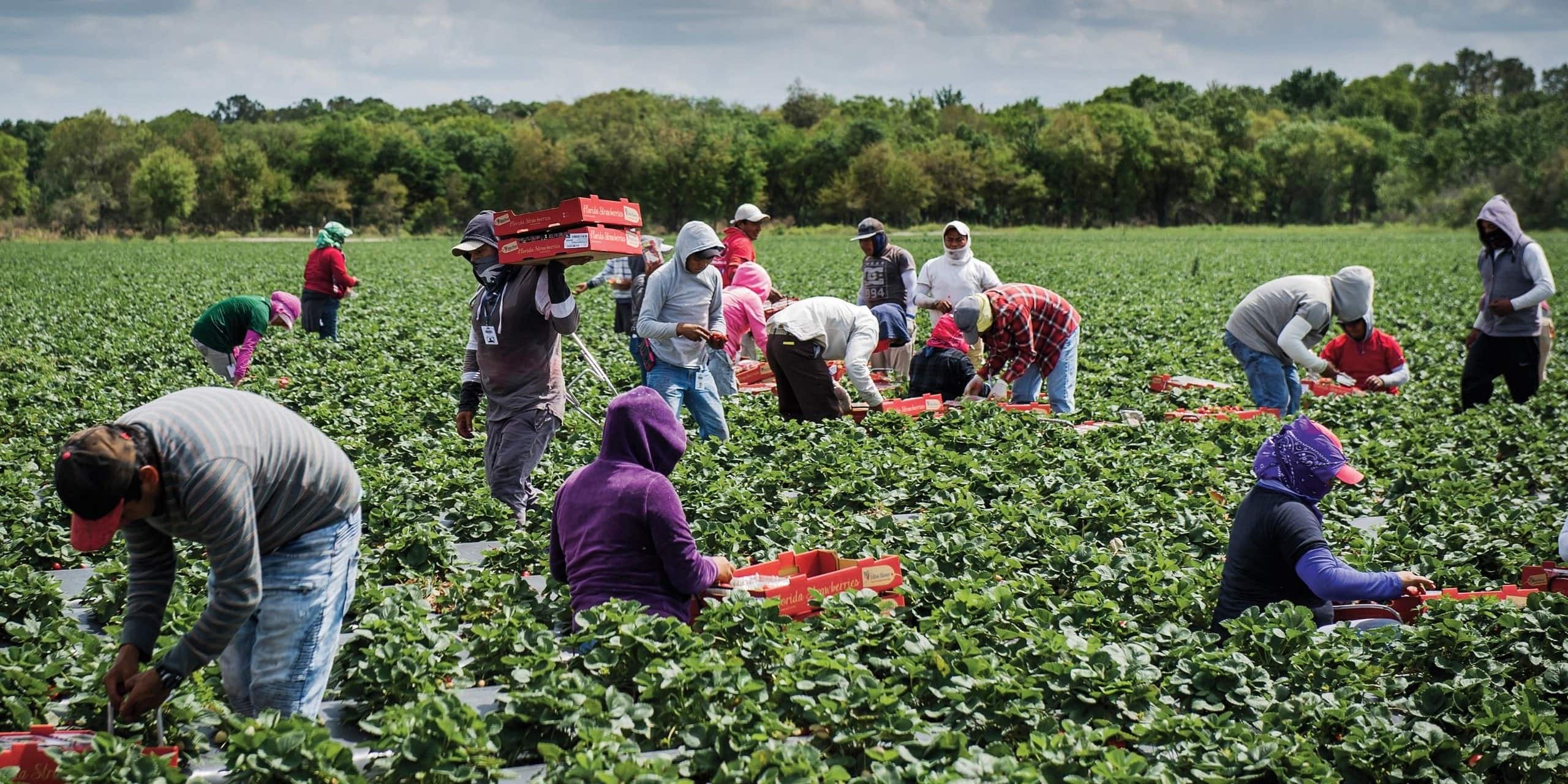 The new law is meant to dissuade new illegal migrants from arriving in Florida, not to affect current ones working, they say. But other Republicans disagree.
Republican state Representatives urged a group of Hispanic religious leaders to counsel their flocks not to abandon their jobs in Florida — even if they are not in the country legally.
Video clips now making the rounds on social media show Republican Reps. Alina Garcia and Rick Roth speaking to those assembled at a Hialeah meeting with the Asociación de Ministros hispanos del Sur de La Florida (Hispanic Ministers Association of South Florida)
The lawmakers said the new law is meant "more as a political bill, not policy." And it's meant to keep undocumented migrants from coming to Florida — not to affect those who are already here.
But bad publicity about the law is already having an effect, Roth said.
"I'm a farmer and the farmers are mad as hell," said Roth, who grows vegetables, sugarcane, rice, sweet corn, celery, lettuce and radishes in Palm Beach County. "They (workers) are already starting to move to Georgia and other states."
Roth spoke to the group through an interpreter and continued: "It's urgent that you talk to all your people and convince them that you have resources, state Representatives and other people that can explain the bill to you."
The law (SB 1718), which promoters say aims to regulate illegal immigration more strictly than any other state, prompted a civil rights organization, the League of United Latin American Citizens, to issue a travel advisory about Florida. The sweeping bill touches on many aspects of life including health care, transportation and employment.
Reached later, Roth said that the law's provision that requires employers of 25 or more people to go through the federal E-verify system to ensure employees are in the country legally applies only to those who are hired on or after July 1, when the law goes into effect.
"The bill is 100% supposed to scare you," Roth said.
Garcia echoed the same sentiment on the clip.
"This is a bill to scare people from coming to the state of Florida," Garcia is shown in the video saying. "It's done its purpose."
But Republican Sen. Blaise Ingoglia, who carried the bill that Gov. Ron DeSantis endorsed, said that Roth and Garcia appear to be misinformed. The new law penalizes anyone who "knowingly" hires an illegal immigrant, even if it's just one, and regardless of when they were hired.
He also took issue with Garcia's contention in the video that says the law has "no teeth" and that it is a political bill not meant as policy.
"I think it's a huge deterrent for people coming to Florida illegally because we are taking away the magnets and the incentives but also deal with current illegal immigrants," Ingoglia said. "(The Department of Economic Opportunity) has investigatory powers. They can go in and investigate whether a company has knowingly hired illegal immigrants."
If a business has been found to have knowingly hired between one and 10 undocumented immigrants, for example, that business could have its business licenses suspended for 30 days. The greater the number of undocumented workers, the more the penalties escalate, up to revoking licenses to do business, Ingoglia said.
In the same Twitter thread, Roth is shown telling someone the law applies to permanent employees, not seasonal ones.
"The message is, 'Come back and be ready to work,'" he said. "We think it's going to be OK."
Democratic state Rep. Anna Eskamani said that wasn't her impression of what the new law aims to do. She said she's heard about construction sites that now have half the needed workers.
"Florida is putting a pretty clear line in the sand that we don't welcome immigrants and now we're experiencing the consequences of that," she said. "Welcome to the reality of your policy decisions."