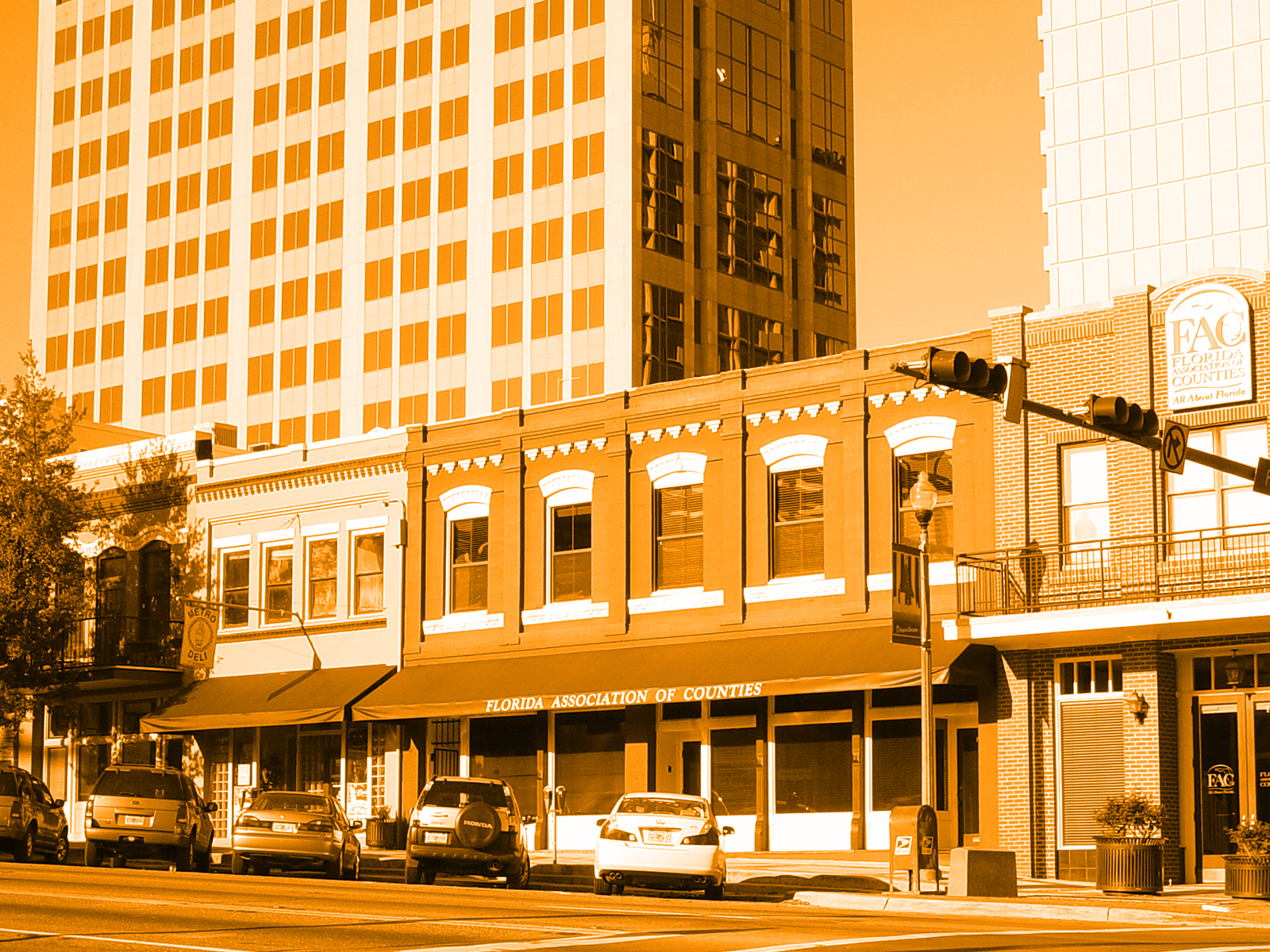 Your morning review of the issues and players behind Florida politics.
Good Wednesday morning.
It's time to talk turkey. The budget kind.
Florida TaxWatch published its annual Budget Turkey Watch Report, laying out nearly $600 million in projects and spending the group believes should get additional scrutiny by Gov. Ron DeSantis before he uncaps his veto pen and takes action on the budget.
According to the report, there were $598.7 million in projects that either were inserted into the budget late in negotiations between the House and Senate, bypassed existing grant processes, could be duplicative, taken from trust funds not dedicated to that project's purpose or tied to a bill that didn't pass.
"While this year's state budget overall is very responsive and helpful to taxpayers, Florida's budget surplus is shrinking, and the state's exorbitant revenue growth is expected to slow considerably in the near future," TaxWatch President and CEO Dominic Calabro said.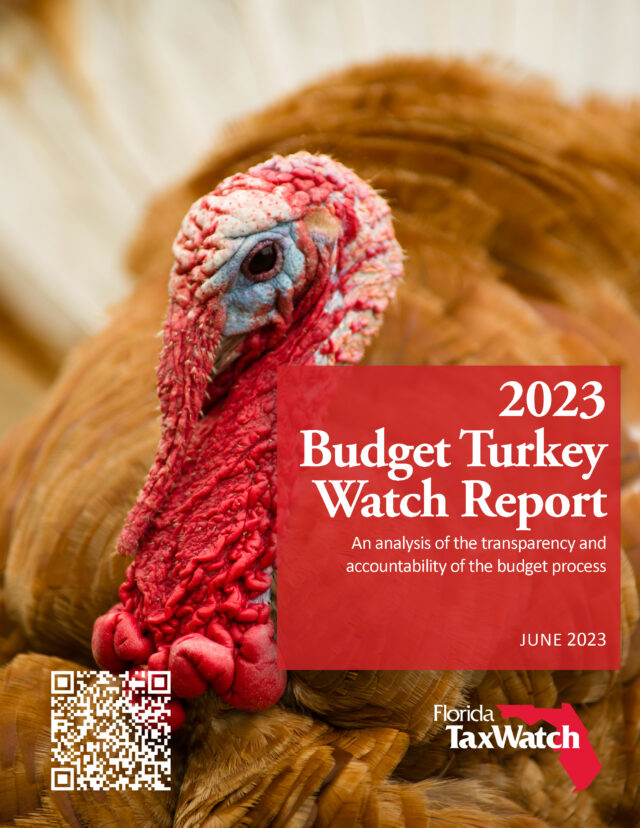 "It is essential to our continued success that Gov. DeSantis and legislative leaders remain responsible with taxpayer dollars, ensuring that all state budget projects are funded with a transparent, coordinated and statewide vision."
The $598.7 million total, though, reflects the surge in revenues brought by a buoyant economic rebound from the COVID-19 pandemic, combined with the high inflation that boosted sales taxes. The total represents just 0.5% of the $117 billion spending plan passed by the Legislature but is still more than the last three years of TaxWatch budget turkeys combined.
And Florida TaxWatch's report lists plenty of sides to go alongside the turkeys — the report highlights line items costing a combined $1.2 billion that the group believes need "especially close scrutiny" during the veto process.
TaxWatch isn't explicitly recommending DeSantis veto the projects and the report states it isn't a reflection of their worthiness. Still, the group warned that the hike in member projects comes at a cost to other statewide programs.
— SITUATIONAL AWARENESS —
—@JimmyPatronis: Just got word from @FloridaRevenue that the state collected a record high $7.8 BILLION in revenue in April. The most EVER in any single month in state history. Florida keeps moving in the right direction thanks to great leadership. #FlaPol
—@andrewperezdc: A top DeSantis campaign official recently told donors that the super PAC will aid the campaign in big Super Tuesday states: "We have an outside group that's helping us organize in all these states that's going to hire bodies, and we're going to compete."
—@anaceballos_: In a statement, the state provided a link to an unsourced video that claims to show footage and still images of the migrants at different locations. The statement said it showed that "through verbal and written consent, these volunteers indicated they wanted to go to California."
Tweet, tweet: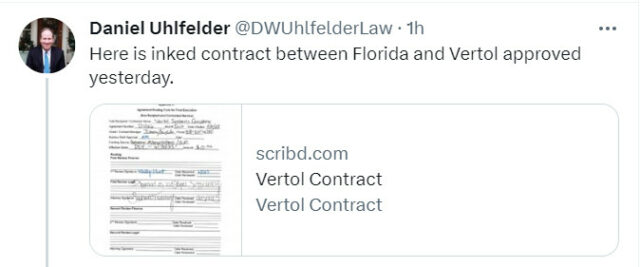 —@JuliaTerruso: (Chris) Christie gets a laugh in NH reminding the crowd he's lost "You people did that to me." Then says beware the leader (Donald Trump) "who thinks he's never lost"
—@marcorubio: Any political reporter/commentator claiming Christie "ended" my campaign in 2016 is lazy or dumb. NH debate sucked because instead of hitting back when attacked like I wanted to, I listened to advice about "pivoting" & not "punching down" on a CC who was at 7% & about to drop out. But it didn't end my campaign. After NH I finished 2nd in SC & NV, won 3 Primaries, almost won Virginia on Super Tuesday, finished with the 3rd most delegates behind Trump's historic campaign & was re-elected twice by 8 & 17 points
—@AGGancarski: Some news: @DonnaDeegan will have Mike Weinstein (@mikesb39) look at Jags proposal, will "bring in a team that is experienced in negotiating this type of deal w/ @NFL. We're not there yet. Our end goal remains the same. A deal that works for taxpayers, the Jaguars, and the NFL."
Tweet, tweet: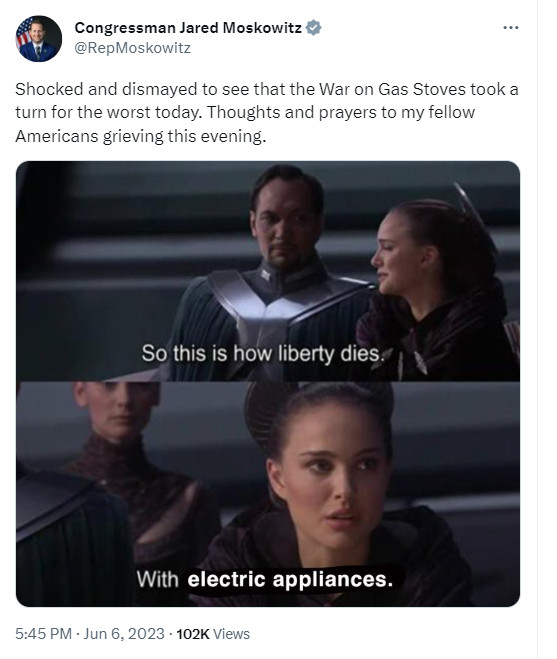 — DAYS UNTIL —
DeSantis to speak at 2023 NCGOP State Convention — 2; The 2023 Tonys — 4; Disney and Pixar's 'Elemental' premieres — 9; 'The Flash' premieres — 9; DeSantis to headline Nevada PAC's annual basque fry — 10; 'Secret Invasion' premieres on Disney+ — 14; 'The Bear' returns to Hulu — 14; Florida Chamber 2023 Florida Learners to Earners Workforce Solution Summit — 20; 'Indiana Jones and the Dial of Destiny' premieres — 23; 'Mission Impossible: Dead Reckoning — Part One' premieres — 35; Florida Chamber 37th Annual Environmental Permitting Summer School — 42; Christopher Nolan's 'Oppenheimer' premieres — 44; Beyoncé's 'Renaissance' tour in Tampa — 70; The first GOP Presidential Primary debate — 77; Florida House Fall 2023 Interim Committee Meetings begin — 103; Martin Scorsese's 'Killers of the Flower Moon' premieres — 121; 2023 Florida Chamber Annual Meeting & Future of Florida Forum — 138; 'Dune: Part Two' premieres — 149; 'Captain Marvel 2′ premieres — 156; Ridley Scott's 'Napoleon' premieres — 168; Florida's 2024 Regular Session begins — 216; South Carolina Democratic Primary — 241; New Hampshire and Nevada Democratic Primaries — 244; Georgia Democratic Primary — 251; Michigan Democratic Primary — 265; 'A Quiet Place: Day One' premieres — 275; 2024 Oscars — 277; 'Spider-Man: Across the Spider-Verse' Part 2 premieres — 296; 'Kingdom of the Planet of the Apes' premieres — 352; Opening Ceremony of the 2024 Olympic Games — 415; 'Thunderbolts' premieres — 415; Georgia Tech to face Florida State in 2024 opener in Dublin — 444; 'Blade' reboot premieres — 457; 'Deadpool 3' premieres — 520; 'Fantastic Four' reboot premieres — 618; 'Avengers: The Kang Dynasty' premieres — 695; 'Avengers: Secret Wars' premieres — 1,059.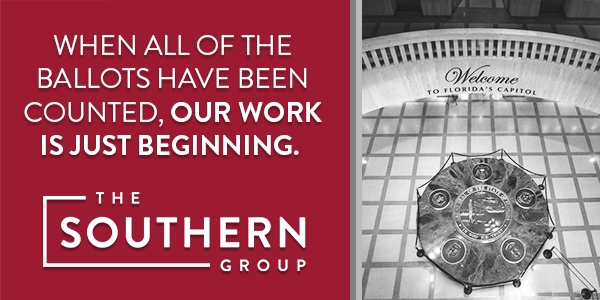 — TOP STORY —
"Federal judge rips into Florida's ban on gender-affirming care for kids" via Gary Fineout of POLITICO — U.S. District Judge Robert Hinkle on Tuesday blocked the state from applying the ban to three minors whose parents are part of an ongoing lawsuit, saying they would "suffer irreparable harm" if they were not allowed to continue access to hormones and other types of treatment.
The preliminary injunction does not apply to other minors who may wish to obtain treatment, but the ruling suggests that a key part of the law itself could get knocked down. Lawmakers approved the new law in early May at the urging of Republicans, who called the treatments "evil" and "child abuse."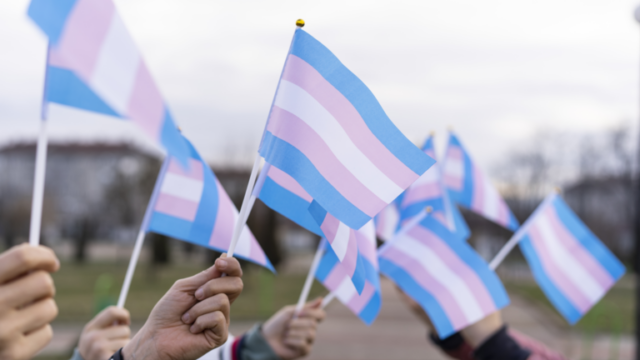 Hinkle's ruling called the decision to pursue the ban on puberty blockers and hormonal treatment a political decision and not a "legitimate state interest."
"Nothing could have motivated this remarkable intrusion into parental prerogatives other than opposition to transgender status itself," wrote Hinkle.
Hinkle also added that "the statute and the rules were an exercise in politics, not good medicine. This is a politically fraught area. There has long been, and still is, substantial bigotry directed at transgender individuals. Common experience confirms this, as does a Florida legislator's remarkable reference to transgender witnesses at a Committee hearing as 'mutants' and 'demons.' And even when not based on bigotry, there are those who incorrectly but sincerely believe that gender identity is not real but instead just a choice."
Hinkle's "mutant" and "demons" comment is a reference to state Rep. Webster Barnaby, who in April disparaged transgender people during a Florida hearing on a bill, eventually signed into law, that makes it a misdemeanor offense for someone to use a bathroom that doesn't align with the sex they were assigned at birth.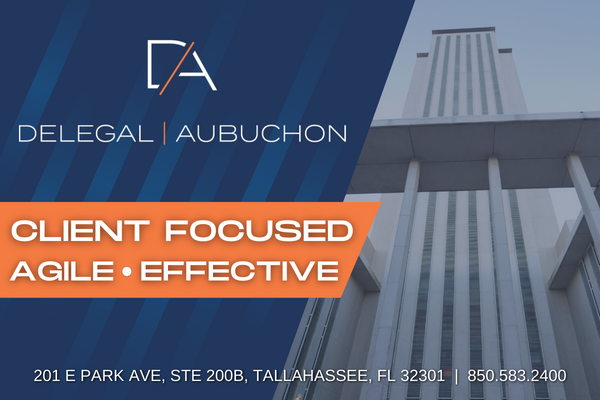 — THE TRAIL —
"How one Ron DeSantis speech captured the dynamic that could decide 2024" via Ronald Brownstein of CNN — DeSantis spent the first part of his address in an evangelical church outside of Des Moines highlighting all the vulnerabilities on issues such as inflation and the border that have suppressed Joe Biden's job approval ratings since late Summer 2021. But then DeSantis spent nearly the next half-hour detailing an ambitious, exhaustive and aggressively conservative agenda on social issues. Those messages thrilled his right-leaning audience, but risk alienating many of the swing voters who have recoiled from Trump. After DeSantis' first section, many swing voters might have nodded in agreement with his case against Biden's America; after the second section, many of those same voters might have questioned whether they wanted to live in the America that DeSantis was promising.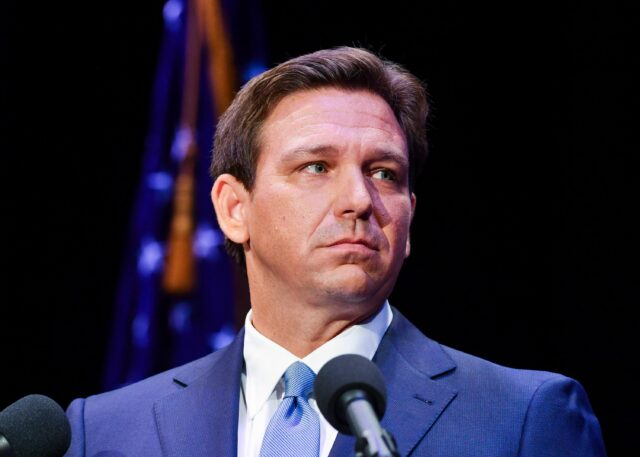 "Joe Biden campaign launches ad blitz capitalizing on debt ceiling deal" via Holly Otterbein of POLITICO — The lifting of the debt ceiling might not seem like bumper sticker material for a campaign. But Biden's aides believe voters will reward him for working across the aisle to do it. And now, they're putting cash behind that theory. The Biden team and the Democratic National Committee are launching a six-figure ad campaign Monday touting the bipartisan agreement that the President reached with House Speaker Kevin McCarthy last month to lift the debt ceiling in exchange for some spending restraints and restrictions on food aid eligibility.
To watch the ad, please click on the image below:
"DNC to post billboard on I-4 corridor touting Biden's budget deal" via Jacob Ogles of Florida Politics — Billboards promoting Biden's economic record will soon greet drivers on Interstate 4. The Democratic National Committee (DNC) announced a six-figure nationwide campaign touting the President's record successes after signing a budget deal. Officials at the DNC tell Florida Politics the campaign will include a billboard along the famous I-4 corridor, a populated but politically swingy region that often determines who wins Florida's electoral votes in presidential contests. "President Biden and Democrats deliver again for the U.S. economy," the billboard will read in all capital letters.
"Poll: DeSantis faces 29-point deficit against Donald Trump among California Republicans" via A.G. Gancarski of Florida Politics — That's one takeaway from a new Public Policy Institute of California survey of the state's Republicans, which shows the Governor in a distant second place to Trump. The poll, taken May 17-24, shows the former President with 50% support, way ahead of DeSantis at 21%. Former Vice President Mike Pence has 10% support, good for a competitive third place. Former U.S. Rep. Liz Cheney's 7% puts her in fourth place. No other candidate or potential candidate topped 3%. This is the second recent poll to suggest DeSantis is facing a deficit in California, a state to which his administration reportedly flew migrants from the Texas border in recent days.
"In need of success in Iowa, DeSantis starts making his pitch to Evangelical voters" via Alex Roarty of the Miami Herald — In an effort that began years ago and accelerated as he prepared to run for president, DeSantis has forged personal relationships with Evangelical leaders and begun layering his speeches with Biblical allusions. He even held his first in-person campaign event last Tuesday at a conservative church near Des Moines, where he spoke from a stage where a pastor normally spreads the Gospel every week. All of it represents a multipronged campaign to win over Evangelical voters, who make up the largest and most influential group of voters in the GOP Iowa caucuses and traditionally make or break campaigns in the GOP Primary's first nominating caucus. Evangelicals made up 64% of Iowa Republican caucusgoers in 2016.
"Team DeSantis bets big on angrier GOP base" via Hans Nichols and Alex Thompson of Axios — Flush with $82.5 million that was just transferred from his state account, the super PAC backing DeSantis is ready to spend huge sums on a bet that the Republican electorate in 2024 is angrier and more conservative than it was in 2016. The DeSantis team argues that the swing voters of the Republican Primary are on the far-right rather than the center-right and are more focused on cultural than economic power. "The fight for the soul of the party isn't about tax cuts or trade deals," Jeff Roe, a top adviser to Never Back Down, the super PAC supporting DeSantis, said. "It is this cultural combat that we have as a country."
"DeSantis on the trail: Combative with critics, not yet cozy with voters" via Hannah Knowles, Colby Itkowitz and Dylan Wells of The Washington Post — His first swing as an official candidate showed his sometimes brusque approach to the up-close-and-personal appearances expected in early states — a concern some Republicans had raised about his prospects in the months leading up to his launch. The Governor had some deeper exchanges on his trip, at one point hugging a woman who talked about being a military spouse and telling her, "People don't appreciate the family effort." But he often met information from voters with a couple of words: "Oh, nice." "Oh, cool." "Oh, great." His approach stands in contrast to some rivals and past contenders who have embraced ask-me-anything forums and lengthier conversations with voters. Trump, who long relied on huge rallies, has started holding more intimate events, including some where he takes audience questions.
"Sarah Palin annoyed by DeSantis' run, says it 'doesn't make sense'" via William Vaillancourt of the Daily Beast — On the Kimberly Guilfoyle show Thursday, Palin shied away from lobbing any policy criticisms at DeSantis, instead saying she was just confused about why the Governor has launched a White House bid. "It doesn't make sense that he's even running," she said, adding that she feels the same way about other candidates in the race who are further down in the polls. "We're wasting time and resources trying to figure out what's going to happen during the Primary. Let's just get to work support[ing] Donald Trump getting back in there. It's going to be an uphill battle that he's going to have anyway in the General." Later in the discussion with Guilfoyle — Donald Trump Jr.'s fiancée — Palin said she knows "personally" that Trump is a "loyalist."
"The problem with DeSantis' run-to-the-right strategy" via Philip Bump of The Washington Post — No group is more focused on how Trump might come up short in his current bid than DeSantis and his advisers. On Tuesday, Jeff Roe — a veteran of Sen. Ted Cruz's failed 2016 effort to slip past Trump and adviser to a pro-DeSantis super PAC — explained how they thought this could be accomplished. "The fight for the soul of the party isn't about tax cuts or trade deals," Roe said. "It is this cultural combat that we have as a country." Republicans, he added, are angrier now than in 2016 and "know that DeSantis is a culture warrior for this time." It is, by itself, a very Trumpian approach to campaigning. But it is also an admission that DeSantis's path to the nomination necessarily means doing more than being the not-Trump candidate.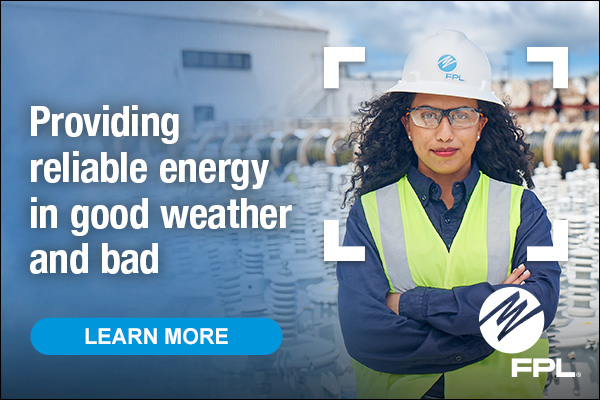 — MORE 2024 —
"Chris Christie launches 2024 run as brawler eager to take on Trump" via Maeve Reston and Hannah Knowles of The Washington Post — Former New Jersey Gov. Christie kicked off his presidential campaign in New Hampshire on Tuesday — positioning himself as a bare-knuckled brawler best-equipped to make the case against Trump, his onetime ally. After filing paperwork with the Federal Election Commission to officially enter the race, Christie issued a scathing attack on the former President, accusing him of being a self-obsessed figure who has diminished the country's standing. He took the stage at an appearance in New Hampshire to the strains of Bruce Springsteen and said he had decided to run for President because he was worried that America, for the first time in its history, is getting smaller.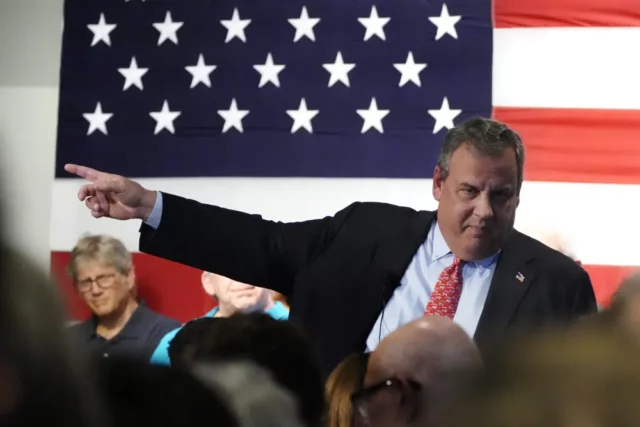 "Christie's 2024 mission" via The Wall Street Journal editorial board — The Republican presidential contest is about to get more crowded, and this week's first new entrant is Christie. Christie is expected to launch his 2024 bid Tuesday during a town hall in New Hampshire. One adviser is telling the press Christie plans to campaign by "mixing it up in the news cycle," while "engaging" Trump. That could be a public service. Christie memorably exposed Sen. Marco Rubio as a robotic repeater of canned talking points. Seven years later, Christie's pitch is that he can put his prosecutor's experience to use in telling hard truths about Trump.
"Christie is the Brutus that DeSantis needs to beat Trump" via Mac Stipanovich of the Tampa Bay Times — Like Caesar in his world, Trump doth bestride the Republican Party like a colossus, and all those challenging him for the 2024 presidential nomination are, by comparison, petty men (and a woman) peeping about in his shadow. DeSantis is currently the pick of the peeper litter, but he still falls far short of measuring up to Trump, who stubbornly stands athwart the Republican road to the White House. It will take a village to clear that road, if it can be cleared by anything other than the mortality of the man and the passage of time. Department of Justice Special Counsel Jack Smith and Atlanta District Attorney Fani Willis will certainly have to do their parts. But even more indictments may not be enough.
"The 2024 GOP field is basically Trump and his mini-mes" via Molly Jong-Fast of Vanity Fair — Trumpism is about destruction, about burning it all down, about a kind of partisanship in which Republicans are unwilling or unable to make any kind of bipartisan compromise. The 2024 Republican Primary, however, is Trumpism run amok, with Trump leading a pack of less charismatic mini-mes and little sign that the normal (aka pre-2016) GOP is coming back. The only difference between this contest and 2016 is that other candidates then ran (ostensibly, at least) as their own selves and not just lesser versions of the OG. Perhaps this is because the current crop of candidates has seen polling that shows the GOP base continues to struggle with a pronounced case of brain worms.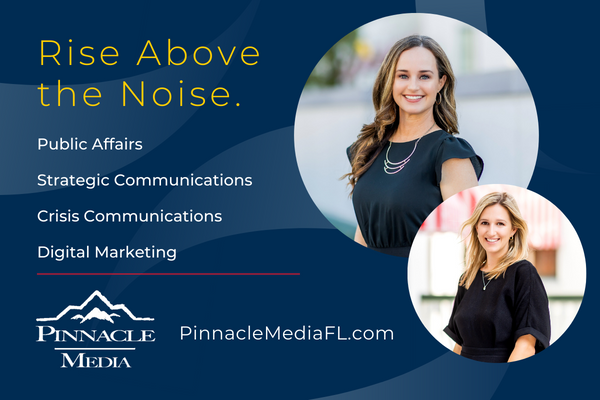 — DESANTISY LAND —
"Florida confirms arranging migrant flights to California" via Nicholas Nehamas and Shawn Hubler of The New York Times — In a statement released on Tuesday evening, Alecia Collins, the communications director for the Florida Division of Emergency Management, said that the migrants' relocation to California had been "voluntary," and that they had been taken to a nonprofit. The statement was the first time that DeSantis and his administration had addressed the flights. At a bill signing ceremony on Tuesday morning, the Governor, unusually, did not take questions from reporters. The silence from DeSantis on a high-profile incident drawing national interest was uncharacteristic, especially given the pointed attacks against him by Gavin Newsom and others. DeSantis is scheduled to hold a fundraiser in Sacramento on June 19, part of a swing through California to meet wealthy donors.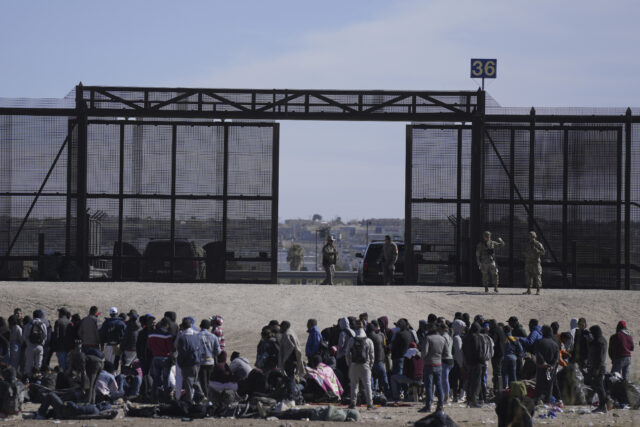 "In DeSantis' Florida, it's vouchers-for-all, even the wealthy" via Lizette Alvarez of The Washington Post — Beginning in July, the state will make it possible for every K-12 student to receive a taxpayer-funded voucher or savings account worth $8,648. And for the first time in Florida, the vouchers will be available to children from wealthy families, even those who are home-schooled or who already attend private or religious schools. The money can go to tuition and educational expenses. The conservative rationale for doing away with income caps and sweeping in private and religious school students seems rooted in a twisted sense of "justice for all."
"'Pathetic man': The California-Florida rivalry just exploded" via Jeremy B. White of POLITICO — The feud between Newsom and DeSantis is getting nastier — and that's how both want it. The California Democrat suggested DeSantis could face state criminal charges after more than a dozen asylum-seekers were flown to Sacramento and left at a Catholic church. While Newsom has made a habit of publicly attacking his red-state rival, the threat of criminal charges thrust the standoff into even more rhetorically combustible territory now that DeSantis is officially a candidate for the GOP's 2024 nomination. In a tweet, Newsom called DeSantis a "small, pathetic man" and asked, "kidnapping charges?" while citing California criminal code that states anyone who transports someone "by force or fraud" is guilty of kidnapping.
"Floridians are literally paying millions for DeSantis' ridiculous culture wars" via Bess Levin of Vanity Fair — For instance, when it comes to DeSantis's feud with Disney — which landed on the Governor's bad side for having the audacity to speak out against his "Don't Say Gay" law — lawyers representing the Governor are reportedly charging nearly $1,300 per hour in fees. When it comes to defending DeSantis' "anti-woke" laws, the DC-based firm Cooper & Kirk was reportedly paid nearly $2.8 million as of last June. In December, reports the Miami Herald, DeSantis racked up nearly $17 million in legal costs — and counting. And of course, state Republicans are apparently more than happy to have taxpayers cover the "soaring" tab.
"Law gives DeSantis more power over Space Florida as CEO retires" via Richard Tribou of the Orlando Sentinel — News that Space Florida's leader was stepping down after 14 years came out at the same time the Florida Legislature got to work on a bill that gives DeSantis more power over the state organization that acts as a middleman to get the aerospace industry to come to the Sunshine State. Space Florida President and CEO Frank DiBello, 80, who took on the role in 2009 and will step down at the end of this month, said his departure actually had been in the works for more than a year, and it was time to get out in front of it. "I've been talking to the board for the past, probably more than a year, year and a half because we've discussed the fact that I wasn't going do this forever and that we needed to begin doing succession planning," he said.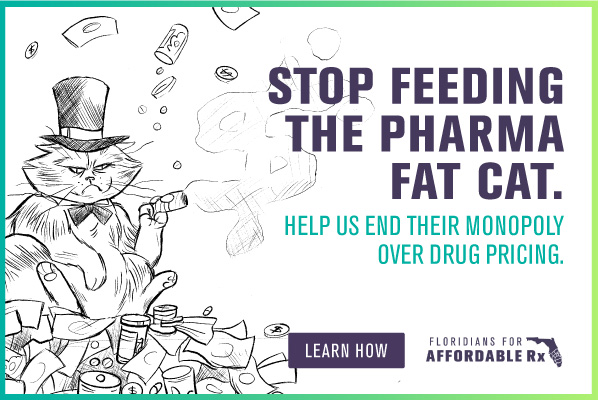 — STATEWIDE —
"DeSantis signs Digital Bill of Rights" via Jacob Ogles of Florida Politics — DeSantis signed a Digital Bill of Rights (SB 262) that allows consumers to access and correct personal data collected by companies. It also requires major companies to ask consumers to opt-in on the sharing of data, including the use of facial recognition software. It also included a number of protections for children in online spaces. "It basically establishes a number of protections for Floridians with respect to the digital sphere; one, the right to control your personal data, including the right to confirm access and delete your personal data from a social platform," DeSantis said.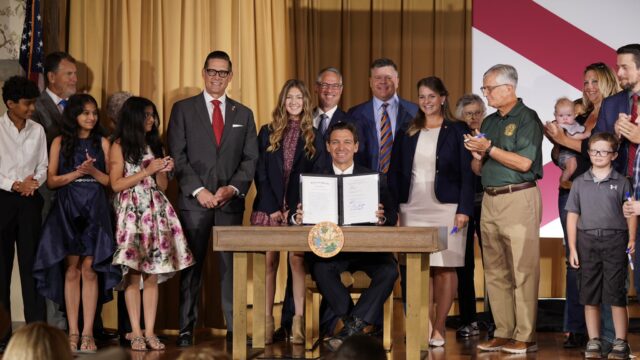 Jimmy Patronis praises data privacy package — CFO Patronis praised the Governor for signing a bill (SB 262) aimed at boosting online data privacy. Sponsored by Sen. Jennifer Bradley and Rep. Fiona McFarland, the "Florida Digital Bill of Rights" requires tech companies to limit the collection of personal data. "Florida made history today. After years of battling Big Tech, the Governor secured data privacy protections for Florida consumers with the signing of Senate Bill 262. In 2020, our world turned upside down and more consumers were pushed toward using online applications more than ever," Patronis said. "Now there's a law curtailing the ability of billion-dollar corporations' collection of certain information without consent. Great job by Sen. Bradley and Rep. McFarland for working diligently the past three years to secure these vital data privacy measures to protect Floridians."
"Enhanced penalties for harassing or threatening official personnel signed into law" via Anne Geggis of Florida Politics — Threatening justices, judicial assistants, Clerks of Court and Clerk personnel with death or serious bodily harm will soon come with increased penalties. Gov. DeSantis signed a measure (HB 67) that makes it a first-degree misdemeanor for threatening those officials of the court and official document handlers, along with their families. They will join a list that already includes law enforcement personnel, State Attorneys, Assistant State Attorneys, firefighters, judges and elected officials and their families. Second offenses constitute a felony of the third degree, which is punishable by up to five years in prison, a $5,000 fine and five years of probation.
"Harsher punishments coming for drug distributors in Florida overdose cases" via Jesse Scheckner of Florida Politics — Steeper penalties are coming in Florida for people who distribute illegal drugs that result in overdoses. A new law (HB 365) going into effect next month will lower the legal threshold for both capital and felony charges when a person overdoses on an illicit substance. State statutes already provide that a person can be charged with murder if someone dies because of a drug they distributed. But for that charge to stick, the drug in question must be the "proximate cause" of death — a standard difficult to determine when people die with multiple substances in their system. HB 365, which DeSantis signed Monday, lowers that standard.
"DeSantis approves expansion to Move Over Law" via Dylan Abad of WFLA — The bill, HB 425, was signed into law by DeSantis after it received unanimous support in both the House and Senate. It will take effect on Jan. 1, 2024. Currently, drivers are required to move over from the lane closest to stopped emergency vehicles, sanitation vehicles, utility service vehicles, and construction vehicles when driving on interstates or highways with two or more lanes. If a driver cannot safely move over, they are required to reduce their speed to 20 mph less than the posted speed limit. Beginning in January, the Move Over Law will be expanded to include disabled vehicles that are stopped and displaying hazard lights, emergency flares, or emergency signage.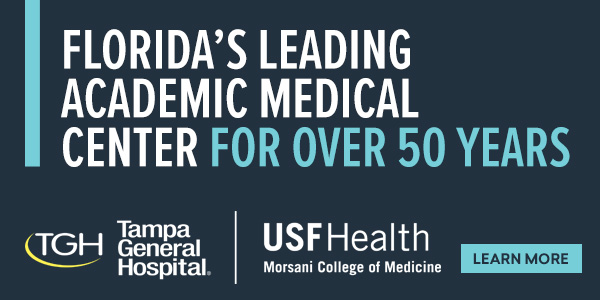 — D. C. MATTERS —
"House Republicans ready contempt vote against FBI director Christopher Wray over Biden document" via Farnoush Amiri of The Associated Press — The Chair of the House Oversight Committee plans to move forward this week with holding FBI Director Wray in contempt of Congress. Oversight Chair James Comer said a more-than-hourlong briefing he received Monday from bureau officials about an unverified law enforcement tip against Biden does not amount to compliance with a subpoena. FBI officials came to the Capitol on Monday to brief Comer and Rep. Jamie Raskin, the top Democrat on the panel, about a June 2020 document that purportedly relates to Biden and his family. The briefing was conducted privately in a secure space because FBI officials say the "several-page" form contains sensitive information.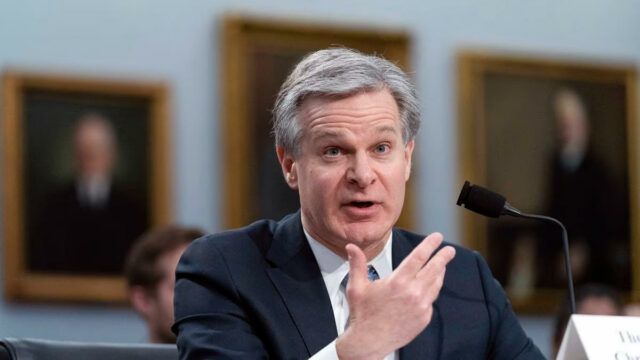 "FBI had reviewed, closed inquiry into Biden claims at center of Hill fight" via Perry Stein, Jacqueline Alemany and Devlin Barrett of The Washington Post — The FBI and Justice Department under then-Attorney General William P. Barr reviewed allegations from a confidential informant about Biden and his family, and they determined there were no grounds for further investigative steps. Raskin revealed the information about the investigation after he and House Oversight Committee Chair Comer on Monday reviewed a document containing details of the allegation. That document has been at the center of a weekslong back and forth between the FBI and Comer, who last month sought to force the agency to produce the document via a subpoena.
"U.S. judge upholds gun ban for those on probation for misdemeanors" via Spencer S. Hsu of The Washington Post — A federal judge rejected a challenge to the government's ability to disarm defendants as part of their criminal sentences, one of the first decisions to uphold the constitutionality of a gun ban for people on probation for misdemeanors since a watershed Supreme Court decision last year set a new test to evaluate such limits. Chief U.S. District Judge James E. Boasberg in Washington issued the ruling temporarily barring gun possession by Daniel Shaw, a Jan. 6, 2021, Capitol attack defendant who pleaded guilty last November to one count of parading, demonstrating or picketing. Courts have struggled to determine when and how the government may restrict the possession of firearms since the Supreme Court radically redrew the legal landscape in last June's decision in New York State Rifle & Pistol Association v. Bruen.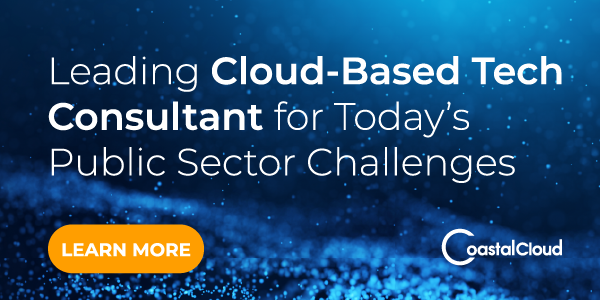 — LOCAL: S. FL —
FIRST IN SUNBURN — "Democratic Boca Raton lawyer files to challenge first-term Republican in HD 91" — Democrat Jay Shooster of Boca Raton has filed to challenge first-term Rep. Peggy Gossett-Seidman in House District 91. The Highland Beach Republican was part of a string of 2022 Republican candidates who rode a red wave to victory in Palm Beach County districts that had long been considered part of South Florida's Democratic stronghold. Shooster is ready to test whether DeSantis' agenda is losing its appeal in the district that voted for DeSantis by 9 percentage points over Democratic challenger Charlie Crist. His opponent has not entirely marched lockstep with the Republican agenda, however. Gossett-Seidman voted against the six-week abortion ban. She did, however, vote for the permitless carry bill.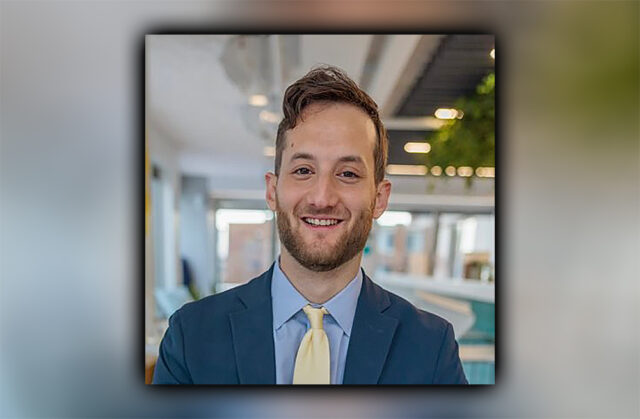 Police union endorses Vicki Lopez for re-election in HD 113 — The International Union of Police Associations Local 6020 is endorsing Rep. Lopez in her re-election campaign for House District 113. The organization represents and supports deputies and sergeants of the Broward Sheriff's Office. "The compassion and leadership Rep. Vicki Lopez displays in serving the residents of District 113 as well as the broader Florida community is truly admirable," wrote Matt Cowart, President of IUPA Local 6020. "Her efforts in the 2023 Legislative Session alone showed her commitment to the citizens she represents. While Legislative Sessions come to an end, the compassion and leadership she continues to provide to the citizens of Florida is never-ending based upon her actions."
"Gov. DeSantis suspends Mayor accused of voting in Miami-Dade while residing in Broward" via Lisa J. Huriash of the South Florida Sun-Sentinel — DeSantis has suspended Anthony DeFillipo, the North Miami Beach Mayor who prosecutors say moved to Broward but voted illegally in Miami-Dade. DeFillipo was charged with three election violations of an unqualified elector willfully voting, a third-degree felony, after prosecutors said he voted in a county where he doesn't live. David Jeannot, the city's spokesperson, said it was still unclear whether DeFillipo's seat would be filled by Special Election or appointment. He announced the suspension in an email, saying "The circumstances surrounding the former Mayor is not a reflection of the city staff or the rest of the City Commission who work tirelessly, day in and day out to make NMB a wonderful place to live, work, and play."
"Florida Keys and Miami area top list as deadliest places in the state for boat crashes" via David Goodhue of the Miami Herald — The Florida Keys tops the list of boat crashes in the state, including those involving deaths, according to a report released by the Florida Fish and Wildlife Conservation Commission. The agency — which enforces conservation and boating laws and investigates vessel crashes — reported 735 boat crashes in state waters in 2022. Sixty-five of those involved deaths. That's actually down from the 751 boat accidents in 2021, according to the report. The Keys topped the list of both crashes and fatalities — 92 crashes, 9 deaths and 57 injuries. Miami-Dade, which had the most accidents in the state in 2021, was ranked second in 2022, with 90 crashes and 8 deaths, according to the report.
"Hal Spaet, former state Representative and Miami Beach Council member, dies at 78" via Aaron Leibowitz of the Miami Herald — Spaet, a lawyer who served in the Legislature and on the Miami Beach City Council in the 1970s and 1980s and created a nonprofit after his retirement, died at the age of 78. Spaet, the son of a former Miami Beach City Council member, County Commissioner and circuit judge by the same name, was a rising star in local politics after graduating from the University of Miami Law School in 1969. He formed the county's Youth Relations Board to give young people a voice in local government before being elected to the Miami Beach City Council at 30 years old in 1974.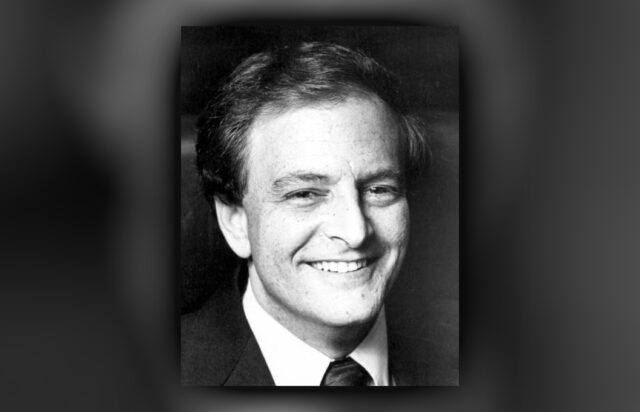 "Lake Worth High teacher recommended for firing after 'racially charged' classroom incident" via Holly Baltz of the Palm Beach Post — The Lake Worth High School teacher who put photos of students on his classroom board and labeled them with coffee terms is being recommended for termination. Cary Altschuler, an Advanced Placement statistics teacher, in late February, posted three students' photos on the board with the titles "extra cream," "medium roast" and "dark roast" above their heads, according to two sources inside the classroom at the time. Principal Elena Villani said in a letter sent home apologizing to parents for the "racially charged" incident that it was "egregiously inappropriate." Altschuler was moved to a job in which he has no contact with students.
"U.S. sending millions of dollars to upgrade safety of Broward rail crossings" via David Lyons of the South Florida Sun-Sentinel — The busy Florida East Coast Railway line that carries Brightline and freight trains through Broward County will soon be the object of nearly $16 million in safety upgrades at rail crossings in six cities, the Federal Railroad Administration (FRA) announced. The money is part of President Biden's Bipartisan Infrastructure Law in what the government calls a "first-ever dedicated grant program" to help communities eliminate rail crossing-roadway intersections that have been the scenes of deadly vehicle-rail collisions. In many instances, the FRA said, the points where railroad tracks intersect with roads "have blocked vehicle and pedestrian traffic, led to deadly vehicle-rail collisions, and prevented first responders from reaching emergencies."
"'We'll never be done': The growing challenge to remove thousands of car tires from ocean floor" via Lisa J. Huriash of the South Florida Sun-Sentinel — Officials for years have been cleaning up tire after tire from the ocean floor off Broward County — removing what was once meant to create a fish habitat but turned out to be an environmental mess. Hundreds of thousands of tires so far have been pulled out. And as more of them are taken away, the work grows more challenging. The cleanup was easy when the "diver just had to tie them up and send them up," said Pat Quinn, a biologist for Broward County who is supervising the tire removal work. But now, the remaining tires are partially or fully buried in the sand. That makes them heavy to pull out because of the suction.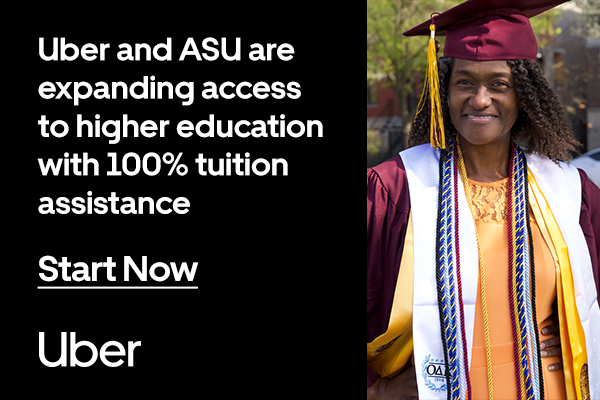 — LOCAL: C. FL —
"A sales tax increase for transportation redo? Jerry Demings unsure" via Stephen Hudak of the Orlando Sentinel — Orange County Mayor Demings, who campaigned hard but in vain last year for a penny-per-dollar sales tax increase to improve the region's transportation network, said he was uncertain about trying again. "I don't know the answer to that today," he said before his executive staff outlined a $100 million "interim plan" that would prioritize pedestrian and bicyclist safety projects and the Lynx bus service. About 58% of voters rejected a referendum to raise the sales tax surcharge to 7.5%. "That said to me our citizens … did not want to see increased taxes for themselves," he said. Whether he asks voters in 2024 to reconsider depends on timing, the Mayor said.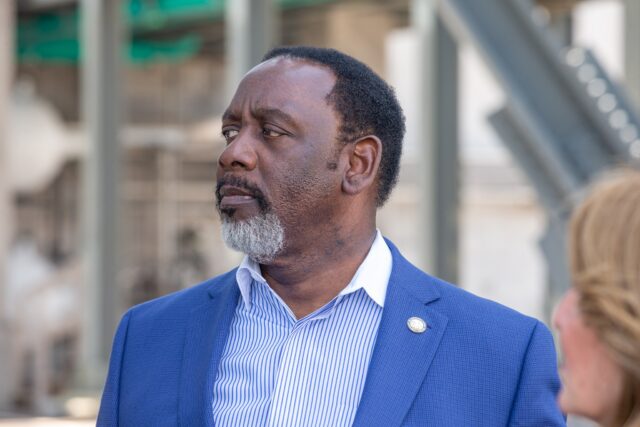 "At Kissimmee info session, immigrants warned to stay home when DeSantis' immigration law takes effect" via Natalia Jaramillo of the Orlando Sentinel — In an effort to suppress their worst fear of being snatched off the street and detained for deportation, a crowd of immigrants gathered virtually and at the Buenaventura Lakes Library in Kissimmee to seek information about how to live in DeSantis' new Florida. In just under one month, DeSantis' law that penalizes immigrants who carry identification from other states, criminalizes transporting undocumented migrants across state lines and cracks down on employers who fail to use the E-Verify system, among other provisions, will take effect.
"Volusia County Council votes to save $611K for arts, culture grants" via Sheldon Gardner of The Daytona Beach News-Journal — After extensive public comment peppered with cheers and applause from the audience, the Volusia County Council voted 6-0 to preserve funding for a Volusia County culture and arts grant that some described as essential to their operations. The County Council also voted to keep its cultural Council and handle appointments at a future meeting. The Cultural Arts Grant uses a pot of $611,758 to provide funding to nonprofit organizations that are focused on providing art and cultural programming to Volusia institutions, such as the Daytona Playhouse, the Halifax Historical Society, and the African American Museum of the Arts in DeLand.
"Volusia Council names June 6 Sheriff Mike Chitwood Day" via Sheldon Gardner of The Daytona Beach News-Journal — Volusia County Council members unanimously approved a proclamation naming today as "Sheriff Michael J. Chitwood Day" in honor of the Volusia Sheriff's work, including his fight against hate groups. "In serving people across all faiths, ideologies and backgrounds, Sheriff Chitwood has taken a firm stance on all forms of hate and has let it be known across the nation that there is no room for hate in Volusia County," the proclamation reads. Chitwood has faced death threats after speaking out against acts of antisemitism in Volusia County. Three men have been arrested for threatening his life. Chitwood invited deputies to stand with him as he accepted the proclamation.
"Some Volusia County Council meetings last long enough to watch the Daytona 500 three times" via Sheldon Gardner of The Daytona Beach News-Journal — Volusia County Council meetings can last longer than a flight to Europe or "The Lord of the Rings" trilogy, so board members are looking to tighten things up. It's no surprise that a local government board would have some lengthy meetings, but these are almost legendary ― so much so that staff and Council members guess how late the meetings will go. The longest meeting in recent memory stretched to about 12 hours. That's long enough to walk from DeLand to Ormond Beach, fly from Atlanta to Paris, or watch the Daytona 500 about three times. The Council knows it's an issue.
"After two days in trees at Lake Eola Park, bear wandered off overnight, FWC says" via Jeff Weiner of the Orlando Sentinel — After two days spent in trees at Orlando's signature park, a young bear that repeatedly drew onlookers, first responders and wildlife officials to Lake Eola Park since Sunday left the area overnight, according to the Florida Fish and Wildlife Conservation Commission. Lisa Thompson, a spokesperson for FWC, said the bear left its latest tree and "has dispersed from the area." It's unclear where the animal went from there, but Rep. Anna Eskamani, who has been monitoring and providing updates on the bear she dubbed "Blaze," said in a social media post it was headed east. The bear was first spotted up a tree at the park on Sunday, drawing crowds of onlookers.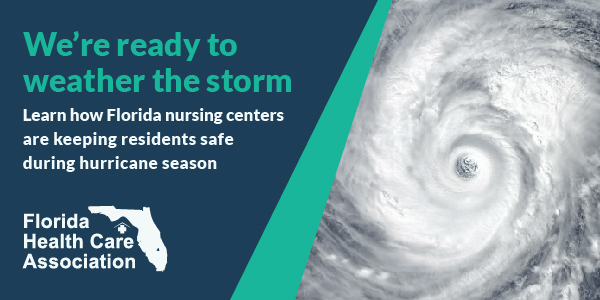 — LOCAL: TB —
"St. Petersburg may tweak rules for developers seeking public dollars" via Colleen Wright of the Tampa Bay Times — A proposed Moffitt Cancer Center campus on city-owned land was the first project required to provide community benefits. Then it was canceled anyway by Mayor Ken Welch, who said it didn't include enough affordable housing. On Monday, a Citizen Advisory Council met for the first time in nine months to go over proposed changes to make the Community Benefits Agreement program clearer and more predictable. The adjustments are coming under consideration as the city prepares for what is likely to be the next project subject to the requirement: The redevelopment of Tropicana Field, excluding the ballpark.
"Visit St. Pete-Clearwater CEO has resigned" via Breanne Williams of the Tampa Bay Business Journal — Steve Hayes has resigned as president and CEO of Visit St. Pete-Clearwater. The announcement came in a letter to County Commissioners from administrator Barry Burton late Tuesday afternoon. In the email, Burton said Hayes resigned Tuesday and they will be conducting a search for a new executive to fill the vacancy. In the interim Brian Lowack, assistant to the County Administrator, will be assuming the responsibilities of the role. The letter said that Lowack, along with Assistant County Administrator Kevin Knutson, will be present at the upcoming Tourist Development Council meetings.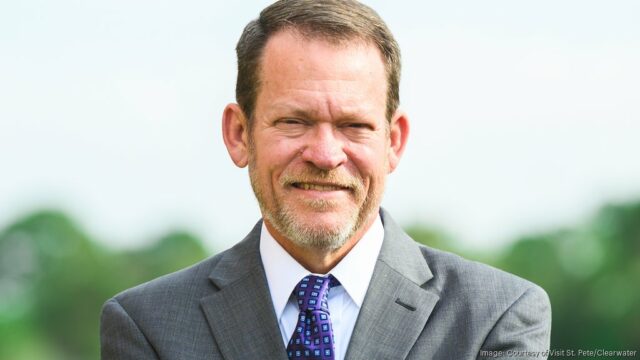 "Report gives new details in shooting death of University of Tampa student" via Matt Cohen of the Tampa Bay Times — An investigative report from the Tampa Police Department says the man who killed 19-year-old Carson Senfield in September gave him CPR on the road after shooting him, among other new details. After getting home from the South Howard Avenue bars where he celebrated his 19th birthday, Senfield opened the door of an unfamiliar car outside his house. An attorney for the Senfield family, Ralph Fernandez, said the teen's family believes the teen mistook the vehicle for an Uber that would take him back to the bars. When Senfield got into the car, the driver shot him out of fear for his life, Tampa police said.
"Latin American airline shows interest in launching Tampa-Colombia flight" via Pam Huff of the Tampa Bay Business Journal — Latin America-based airline Avianca Air has applied for route authorizations across the U.S., including Tampa. A spokesperson for Tampa International Airport said foreign airlines routinely apply for authorizations from their local governments and confirmed Avianca's recent filing includes TPA. "These applications may indicate interest in starting service but do not necessarily mean a new route launch is imminent," said Joshua Gillin, TPA's senior manager of communications.
"The largest human-made lagoon in the country just opened in Pasco County" via Rebecca Liebson of the Tampa Bay Times — Tampa Bay is known for its beaches, but a new attraction in Pasco County offers the chance to spend a day by the water without visiting the shore. The Mirada Lagoon is a human-made body of water that spans more than 15 acres, making it the largest in the United States. Located at the Mirada housing development in San Antonio, the lagoon features sandy shorelines, a swim-up bar, waterslide, kids' play area, kayak, paddleboard and cabana rentals, and a floating obstacle course.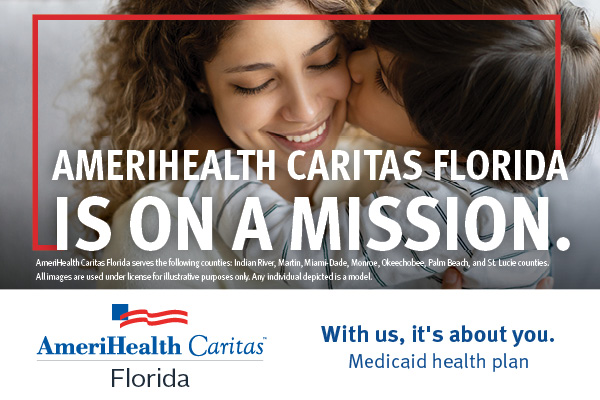 — LOCAL: N. FL —
"Judge dismisses Jacksonville court fight over tax money to maintain Confederate monuments" via Steve Patterson of the Florida Times-Union — A federal judge has dismissed a lawsuit by a Jacksonville civil rights activist trying to block government spending to maintain tributes to the Confederacy, including county names memorializing Confederate figures. Earl M. Johnson Jr., whose ancestors had been enslaved in the South before the Civil War, had argued that using his taxes to maintain "badges, indicia and vestiges of slavery" violated the U.S. Constitution's 13th and 14th Amendments, which prohibited slavery and guaranteed equal protection under the law. But a federal magistrate concluded Johnson hadn't shown he had legal standing to file the suit and U.S. District Judge Marcia Morales Howard decided late last month that she agreed.
"'A direct disgrace': New price tag on Northeast Park leads to latest Blueprint firestorm" via TaMaryn Waters of the Tallahassee Democrat — The fate of the long-discussed Northeast Park may come to a head when the Blueprint Intergovernmental Agency Board meets June 15 for another round of debate about its increased price tag and project scope. The sales tax-funded project is slated for 50 acres on Centerville Road, adjacent to the Montford Middle and Roberts Elementary Schools. It's among more than two dozen other projects previously approved by voters when the Blueprint referendum passed. However, last month, the project sparked an extraordinarily fierce debate that left County Commissioner Brian Welch in tears at one point and yelling the next.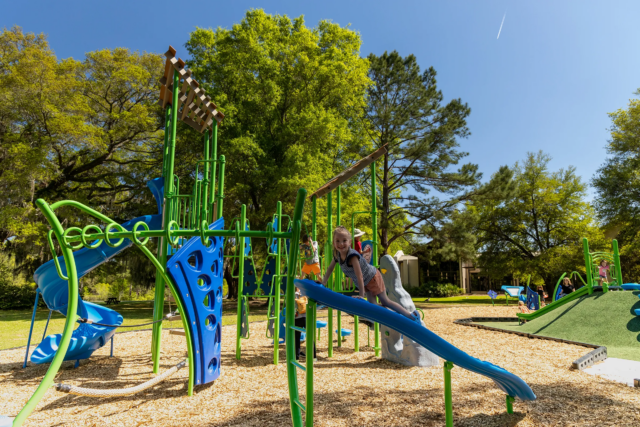 "FAMU to vote on football, softball field naming proposals in honor of legendary alumni" via Tarah Jean of the Tallahassee Democrat — Florida A&M University's football field at Bragg Memorial Stadium could soon have a new name in honor of NFL Hall of Famer Ken Riley — and the same goes for FAMU's softball field that is expected to be named after former head softball coach Veronica Wiggins. The honorary naming recommendations were approved by the university's Naming Committee in a May meeting. But since the naming of any facility or program requires the recommendation of FAMU President Larry Robinson along with the approval of the Board of Trustees, the proposals will be discussed during the trustees' upcoming full board meeting Thursday.
"Be careful how you park. Enforcement on the rise throughout Pensacola and not just downtown." via Jim Little of the Pensacola News Journal — Pensacola has stepped up parking enforcement across the city — and not just downtown — thanks largely to a change implemented three years ago. Pensacola Mayor D.C. Reeves has said he plans to make changes to city parking, such as implementing recommendations proposed by CivicCon speaker Donald Shoup but has not yet made any of those changes. However, the number of tickets the city is issuing is already increasing, according to parking citation data obtained by the News Journal through a public records request.
"Sheriff Clovis Watson reinstates, orders back pay for 3 employees who sued him" via Nora O'Neill of The Gainesville Sun — Alachua County Sheriff Watson Jr. has decided not to hold employee compliance review hearings for three employees who brought him to court last month after a judge found he violated their rights during the disciplinary process. Instead, he has agreed to meet a list of their demands that includes job reinstatement and back pay. 8th Circuit Judge Donna Keim on May 25 ruled a few days after a hearing that the termination and disciplinary processes executed by the sheriff violated the state statute known as the "officers' bill of rights" for three of his employees. Watson was ordered to hold compliance review hearings for the affected officers no more than 10 days after the judge's decision.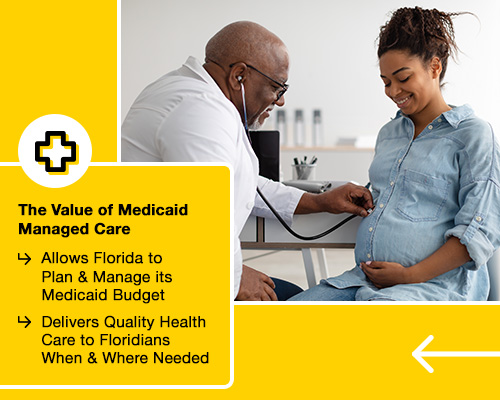 — LOCAL: SW. FL —
"Sarasota County seeks public input as it prepares for $201.5M hurricane recovery grant" via Anne Snabes of the Sarasota Herald-Tribune — Sarasota County is inviting community members to participate in a survey about a $201.5 million federal hurricane recovery grant it expects to receive. The U.S. Department of Housing and Urban Development announced in March that it would distribute $3.3 billion in Community Development Block Grant-Disaster Recovery funds to various governments around the country, and Sarasota County is one of the recipients. The county's grant will help with the ongoing recovery from Hurricane Ian and preparation for future storms. The funding can be used for activities like rebuilding homes, fixing damaged infrastructure and assisting business owners affected by the hurricane.
"Lakewood versus STARability: No movement yet in building controversy" via Liz Freeman of the Naples Daily News — The Summer slowdown is here and that's evident by the standstill on the controversy between the Lakewood community in East Naples and the nonprofit STARability Foundation. "Nothing is going on," said Charles Salyer, president of Lakewood Master Homeowners Association. Behind the scenes is talk of when a second neighborhood information meeting will be scheduled because of bad audio from the first one over a building proposed by STARability for clients in the residential community. In all likelihood not much will happen over the Summer, and that appears to be OK with Salyer and the residents of the 977-unit community. The bulk of the residents are not here in Summer, Salyer said.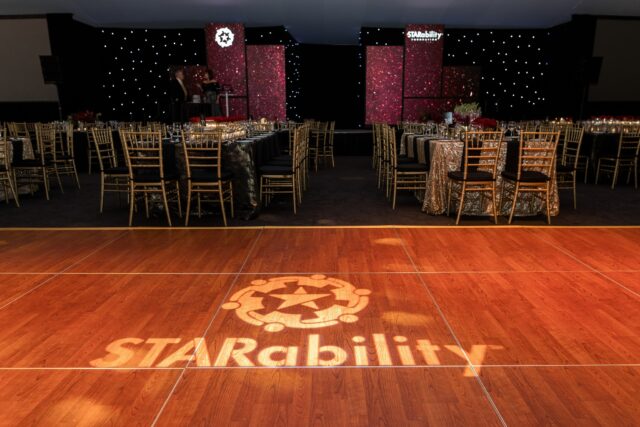 "Fort Myers Beach buzzing about huge boat stuck on restaurant dock since Hurricane Ian" via Mark H. Bickel of the Fort Myers News-Press — The hands on the clock hanging on the wall at Bonita Bill's never move. They are permanently set to 5 o'clock. Because, you know, it's always 5 o'clock somewhere. There's also something else at the popular Fort Myers Beach bar and restaurant on San Carlos Island that isn't moving. At least not anytime soon. On Sept. 28, 2022, Hurricane Ian caused water to surge to more than 15 feet high along Fort Myers Beach, resulting in catastrophic damage for miles on the Gulf Coast from Marco Island to Cape Coral. When the water receded, the effect on the shoreline was like draining a bathtub with toys in it. The water goes away. The toys left behind in the tub end up scattered, upside down and sideways.
"Risk report: Fort Myers No. 2 spot in the nation for flood, fire, heat and wind damage" via Chad Gillis of the Fort Myers News-Press — Florida is home to five of the 10 most dangerous cities in the nation when it comes to flood, fire, wind and heat risks. Riskfactor.com recently compiled the list, which has Fort Myers in the No. 2 spot, behind only Charleston, South Carolina. The report ranks the 100 most populated cities and gives them a rating for fire, flood, heat and wind damage potential, and by how much those risks are expected to increase over the next 30 years. Despite its high ranking, flood risk for Fort Myers was lower than some neighboring cities. Cape Coral and Naples were not in the top 10 but showed significant flood risks.
"Lee County Manager Roger Desjarlais to retire after 10 years in post" via Bill Smith of the Fort Myers News-Press — After a decade in the post, Lee County Manager Desjarlais has announced he plans to retire at the end of July. Desjarlais, 73, has held the position since 2013 and delivered his letter of resignation to members of the County Commission, who have the responsibility to select a successor. A decade in the position of County Manager in Lee County is unusual; many times, Managers come and go quickly, depending on who the members are on the Board of County Commissioners. The Board has sole authority to appoint or dismiss a Manager. Desjarlais told The News-Press that after family discussions, he decided it was time to move on.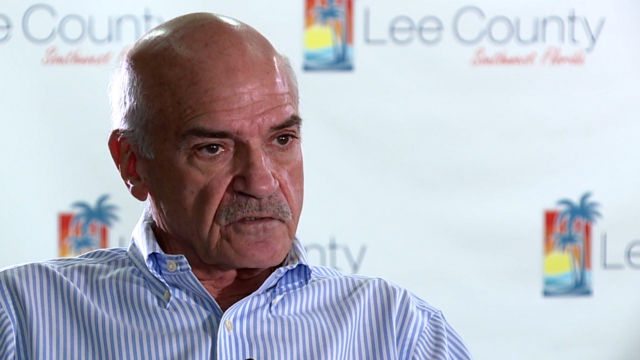 "New water taxi from Anna Maria Island to Bradenton is on track to start this Summer" via James A. Jones Jr. of the Bradenton Herald — A water taxi service between Bradenton and Anna Maria Island could be operational before the next Manatee County Tourist Development Council meeting in August. "It's still looking good to start this Summer between July and early August," said Elliott Falcione, executive director of the Bradenton Area Convention and Visitors Bureau. Falcione said he is hopeful that the app used by MCAT riders to gauge when their bus arrives can also be used for the water ferry service. "That's really important to the success of the water taxi," he said.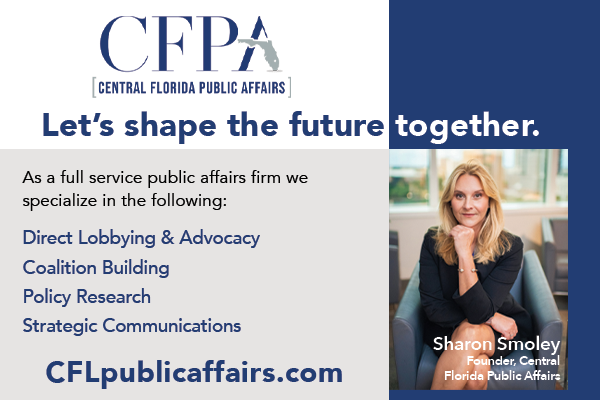 — TOP OPINION —
"Trump is right: The 'war on woke' is ridiculous" via Paul Waldman of The Washington Post — This past weekend in Republican presidential campaigning was all about "wokeness," an idea that has gone from preoccupation to obsession among certain candidates, particularly DeSantis. They plainly believe it offers the key to unlocking electoral success, a way to communicate that they are spiritually in tune with the party's base and will wage an epic crusade on its behalf.
But when these candidates talk about it, wokeness is so malleable an idea that it becomes simultaneously everything and nothing at all.
And the one Republican candidate who seems to understand its limitations is Trump.
"I don't like the term 'woke,'" Trump told an Iowa audience last week. "Because I hear woke, woke, woke — it's just a term they use. Half the people can't define it; they don't know what it is."
Asked earlier by a reporter if he could define "woke" to make clear just what the heck he's talking about, DeSantis said, "Look, we know what woke is. It's a form of cultural Marxism. It's about putting merit and achievement behind identity politics, and it's basically a war on the truth."
Still confused? It might be because esoteric terms like "woke mind virus" and "cultural Marxism" will be unfamiliar to all but a sliver of the electorate.
Republicans not named Trump seem to think waging war on wokeness is the thing that will make voters stand up and shout, "Yes! I'm mad about that too!" But as Trump warned, they might discover that what they think is clever rhetorical provocation is really just sloganeering so empty, it falls flat even within their own party.
— OPINIONS —
"The right sure loves a lot of 'woke' companies" via Philip Bump of The Washington Post — Last week, conservatives turned to Chick-fil-A to sate a ravenous appetite. Not for chicken, mind you, but for uprooting any real or perceived corporate embrace of efforts to recognize diversity. A guy on Twitter (which is usually how these things start) realized that the company employed a man named Erick McReynolds as its vice president for diversity, equity and inclusion. McReynolds has been in that position for a while and he is tasked with "creating a culture of belonging," among other things. But DEI has become anathema on the right, following a path previously walked by critical race theory. That any company might deign to appoint someone to ensure that their employee base wasn't uniformly White or that their consumer base's interests were met is viewed with suspicion.
"DeSantis may find fighting 'wokeism' is no vote" via Matt Lewis of The Daily Beast — On top of betting on himself, DeSantis is betting that wokeism is the defining issue of our time. But can he win two wagers? "We will wage war on the woke. We will fight the woke in education; we will fight the woke in corporations; we will fight in the halls of Congress. We will never ever surrender to the woke mob," DeSantis declared recently, channeling Winston Churchill's "We shall fight on the beaches" speech, delivered 83 years earlier, on June 4, 1940. If that wasn't on the nose enough, DeSantis' wife Casey wore a black leather jacket to Iowa last weekend, with a picture of an alligator and the words, "Where Woke Goes to Die."
"By turning immigrants into crime victims for publicity, DeSantis guarantees their stay" via Fabiola Santiago of the Miami Herald — The people's diversity in The Golden State is as splendid as the weather. The South American immigrants DeSantis has flown to sanctuary city Sacramento, in yet another inhumane stunt, will be fine in the long run. The state of the Florida Governor's standing, on the other hand, is another story. Not having picked up any human-decency skills from the Martha's Vineyard experience, DeSantis has again toyed with immigrants' lives. Twice in four days, Florida — whose Legislature indulged the Governor's hate and funded with an additional $12 million in taxpayer dollars secretive and legally questionable migrant flights — recruited new groups of immigrants in Texas to ship to California.
"I'm a University president. Here's what DeSantis doesn't get about college students" via Timothy Law Snyder for the Miami Herald — DeSantis has offered a consistent rationale for his attacks on higher education: Colleges and universities should not teach concepts like critical race theory or intersectionality, he says, because doing so pushes a political agenda and "impose[s] ideological conformity" onto impressionable young minds. Has DeSantis met the college students of the year 2023? If he has, he has somehow missed entirely their makeup and conviction. This generation of young people — Gen Z as they are commonly known, but whom I call the Solidarity Generation — requires no prodding by college professors to stand up for social justice or oppose systems of oppression.
"Shortsighted debt deal protects tax evaders" via the South Florida Sun-Sentinel editorial board — Not much in the debt ceiling extension deal will have a lasting impact. But one significant aspect cuts $21 billion out of the $80 billion the IRS received in new money from Congress last year. Most were earmarked over 10 years for the difficult enforcement work it takes to detect and prosecute wealthy tax fraudsters like the Helmsleys. The IRS cut will depress revenue by $40 billion over the decade, increasing the deficit by $19 billion. It means more audits of "little people" who pay taxes and too few audits of those who don't.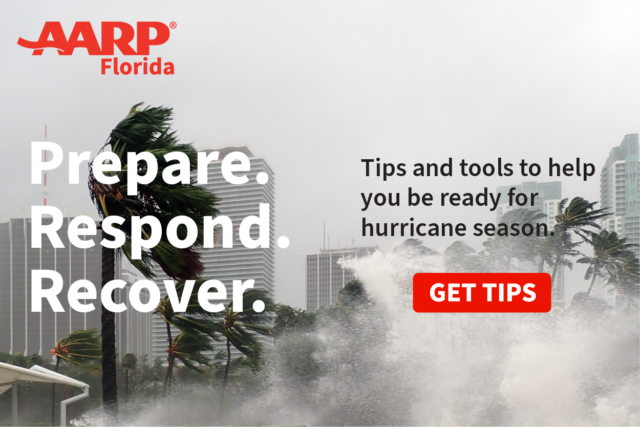 — INSTAGRAM OF THE DAY —
— ALOE —
"A beloved cantina returns, with support from the creators of 'South Park'" via Matt Richtel of The New York Times — Casa Bonita served steamed refried beans, tacos and enchiladas to thousands of people a day, buffet-style. The dinner entertainment was a child's fever dream. Its curious childhood grip was chronicled in an episode of "South Park." After that episode ran, Trey Parker and Matt Stone, the show's creators, were regularly asked whether such a place actually existed. "Oh, that's a place," Parker would respond. Like so many Colorado children, Parker had held his birthday parties there. Then, in 2020, Casa Bonita went bankrupt, hit by the pandemic slump. But in the coming weeks, the enormous casita will reopen with new owners: Parker and Stone, both native Coloradans, who have spent upward of $40 million to tear it down, rebuild it and, they joke, to keep everything the same, except now sanitary.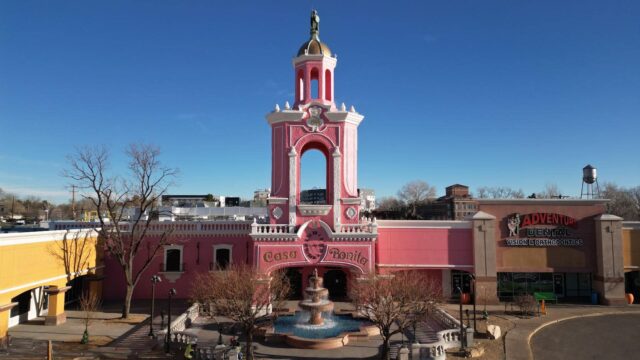 — HAPPY BIRTHDAY —
Celebrating today are Sen. Jason Brodeur, Thomas Grigsby, and Nancy Stephens.
___
Sunburn is authored and assembled by Peter Schorsch, Phil Ammann, Daniel Dean, Ryan Nicol, Jacob Ogles, and Drew Wilson.