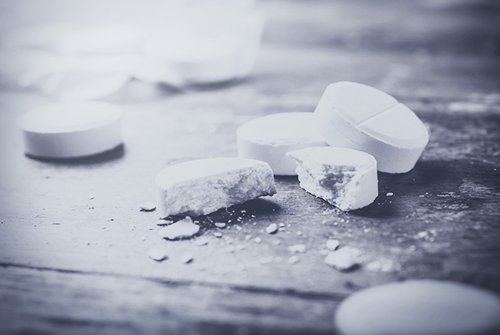 Starting July 1, a drug will only have to be a 'substantial factor' in a fatal overdose for someone to be eligible for the death penalty.
Steeper penalties are coming in Florida for people who distribute illegal drugs that result in overdoses.
A new law (HB 365) going into effect next month will lower the legal threshold for both capital and felony charges when a person overdoses on an illicit substance.
State statues already provide that a person can be charged with murder if someone dies because of a drug they distributed. But for that charge to stick, the drug in question must be the "proximate cause" of death — a standard difficult to determine when people die with multiple substances in their system.
HB 365, which Gov. Ron DeSantis signed Monday, lowers that standard.
Starting July 1, a drug traced back to a specific person need only be determined to be a "substantial factor" in a fatal overdose for them to be eligible for the death penalty.
The measure also allows prosecutors to levy stiffer chargers for providing drugs that lead to nonfatal overdoses. In cases of a first-time overdose, a person can be charged with a second-degree felony, punishable by up to 15 years in prison. Someone found guilty of contributing to a second overdose will face a first-degree felony and a maximum 30 years behind bars.
Republican lawmakers passed the measure — sponsored by Sen. Jason Brodeur and Rep. Rachel Plakon, both of Lake Mary — with limited Democratic support.
Brodeur sold it as a way to help law enforcement fight an "unprecedented drug overdose crisis" due to fentanyl, a synthetic opioid roughly 50 to 100 times stronger than morphine, according to the Department of Health (DOH).
More than 6,150 people in Florida died in 2020 from overdoses of the substance, DOH reported. While that figure fell by 52% in 2021, the most recent year for which there are readily available figures, it still led all other illegal drugs in the state as contributors to fatal overdoses.
Some contended the measure goes too far. Boynton Beach Sen. Lori Berman said it will lead to "unintended consequences," offering an example of a student unknowingly sharing a fentanyl-laced tab of Adderall fentanyl with a classmate.
"Are they going to be subject to capital punishment?" she asked.
St. Petersburg Democratic Sen. Darryl Rouson proffered an amendment on the Senate floor that would have lowered the penalty to a second-degree felony. He argued that selling or distributing drugs "with no intent to kill someone, who is also a participant in the interaction," does not rise to the level of premeditated murder.
Brodeur said the amendment would "gut the intent of the bill" — an assertion Rouson agreed with — and asked his colleagues to vote it down, which they did.
Of note, the measure contains a proviso Spring Hill Republican Sen. Blaise Ingoglia added that is meant to dissuade drug dealers from abandoning customers who overdose for fear of later facing the ultimate penalty.
It protects those "acting in good faith who seek medical assistance" for people experiencing an overdose under the state's "911 Good Samaritan Law," which has been used before to overturn convictions of drug possession charges.