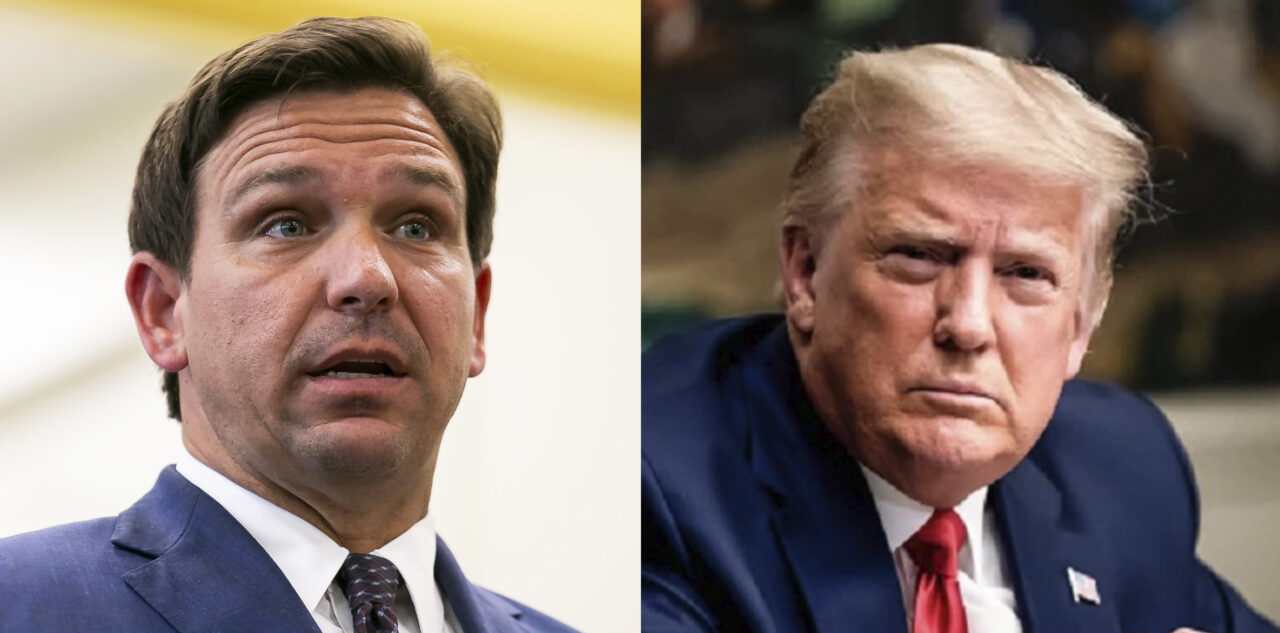 The Florida Governor isn't finding his footing in New England yet.
A recent survey from Maine points to potential difficulties for Ron DeSantis in the state's Republican Presidential Primary next year.
The Digital Research Inc. poll shows the Florida Governor 32 points behind Donald Trump.
The former President commands 59% support, well ahead of DeSantis' 27%. Former U.S. Rep. Liz Cheney of Wyoming's 10% is good for third place. Former Vice President Mike Pence (5%) and former United Nations envoy Nikki Haley (3%) round out the top five.
Also, 17% of the 448 Republicans and independent voters who plan to vote in the open GOP Primary are undecided.
Trump is ahead of DeSantis with both Republican registrants and independents who plan to vote in the GOP Primary. The former President leads with Republicans, 45% to 19%. With independents, Trump takes 14% of the total pool, with DeSantis commanding 8% of that group.
The Maine survey is the latest single-state survey suggesting that New England may be inhospitable to the Florida Governor.
In the most recent polling from Massachusetts, a UMass-Amherst and WCVB poll conducted in April by YouGov, Trump led DeSantis 59% to 15% in a crowded field and 70% to 30% in a two-way battle. An April Opinion Diagnostics survey also showed Trump leading DeSantis in a crowded field, 45% to 21%.
A similar trend can be seen in New Hampshire, where the First in the Nation status means that there are a lot of public polls.
A National Research Inc. poll from May of 500 likely voters in the 2024 Republican Presidential Primary showed DeSantis and Gov. Chris Sununu statistically tied for second place, each roughly 20 points behind Trump. The poll was taken before Sununu said he wouldn't run for President.
In April's Granite State Poll from the University of New Hampshire Survey Center, Trump led DeSantis 42% to 22%, with Sununu taking 12% support.
A poll from J.L. Partners shows the Florida Governor way behind Trump as well, but still comfortably ahead of Sununu. The former President nearly tripled DeSantis' vote share, 51% to 18%, with Sununu drawing 10% in third place.