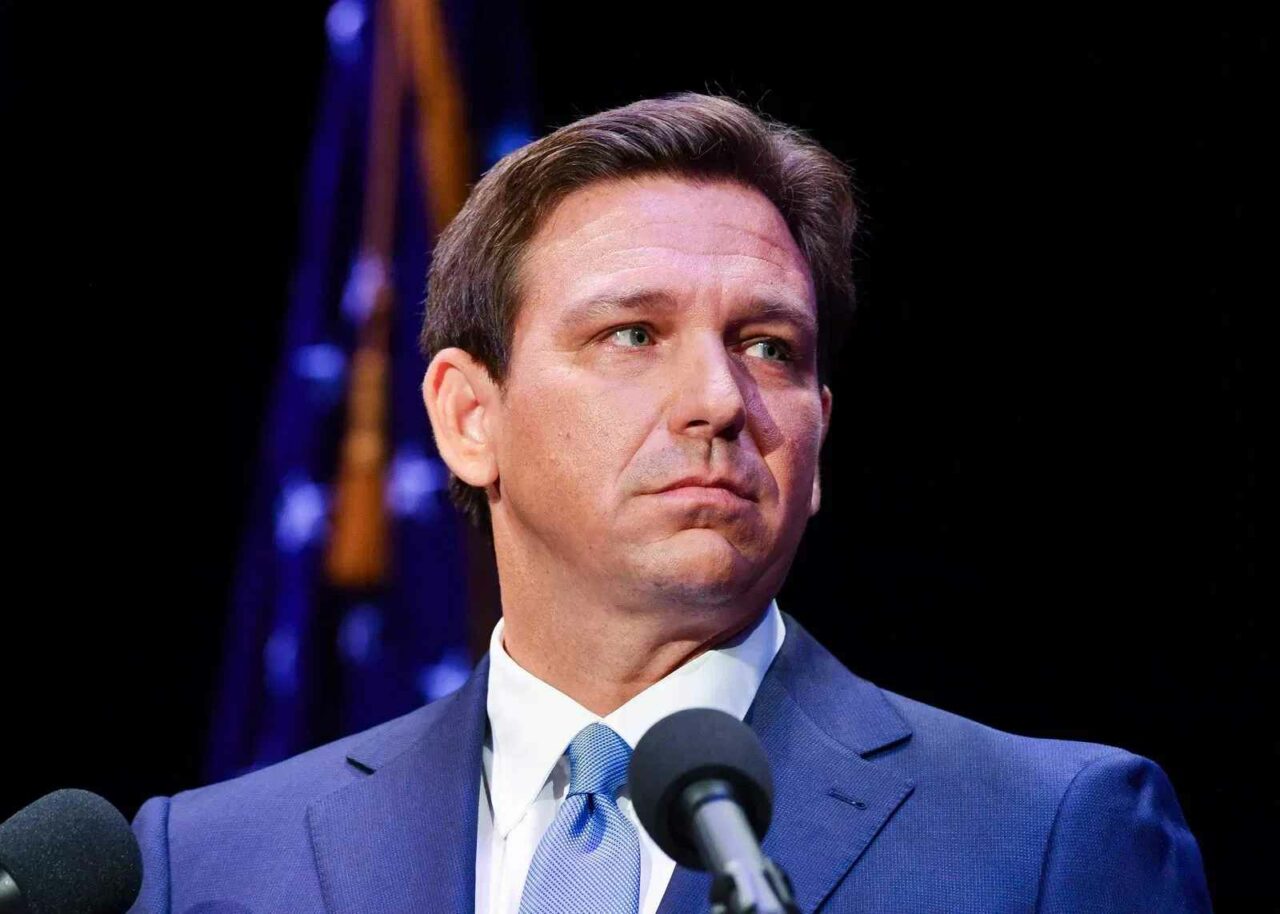 Donald Trump has 50% support.
The Golden State could present problems for Ron DeSantis' 2024 bid for President.
That's one takeaway from a new Public Policy Institute of California survey of the state's Republicans, which shows the Florida Governor in a distant second place to Donald Trump.
The poll, taken May 17-24, shows the former President with 50% support, way ahead of DeSantis at 21%. Former Vice President Mike Pence has 10% support, good for a competitive third place. Former U.S. Rep. Liz Cheney's 7% puts her in fourth place. No other candidate or potential candidate topped 3%.
This is the second recent poll to suggest DeSantis is facing a deficit in California, a state to which his administration reportedly flew migrants from the Texas border in recent days.
The latest Berkeley Institute of Government Studies survey shows Trump ahead of DeSantis in a crowded field, 44% to 26%, reflecting a 26-point movement toward the former President at DeSantis' expense in recent months. In February, DeSantis was up 37% to 29%.
DeSantis has battled for more than a year with California Gov. Gavin Newsom, a bi-coastal battle between two Governors who have not faced significant tests in their own states of late. By POLITICO's reckoning, Newsom and DeSantis are "sworn enemies that need each other."
One local paper suggests the recent migrant flight was a function of that continual clash, contending it's "reprehensible and it demonstrates how sick American political discourse has become."
California leaders agree. Attorney General Rob Bonta called the action "disgusting and morally bankrupt."
Newsom believes there is grounds for legal action, calling DeSantis a "small, pathetic man."
"This isn't Martha's Vineyard," the California Governor tweeted, referring to a previous migrant flight paid for by Florida taxpayers. "Kidnapping charges?"