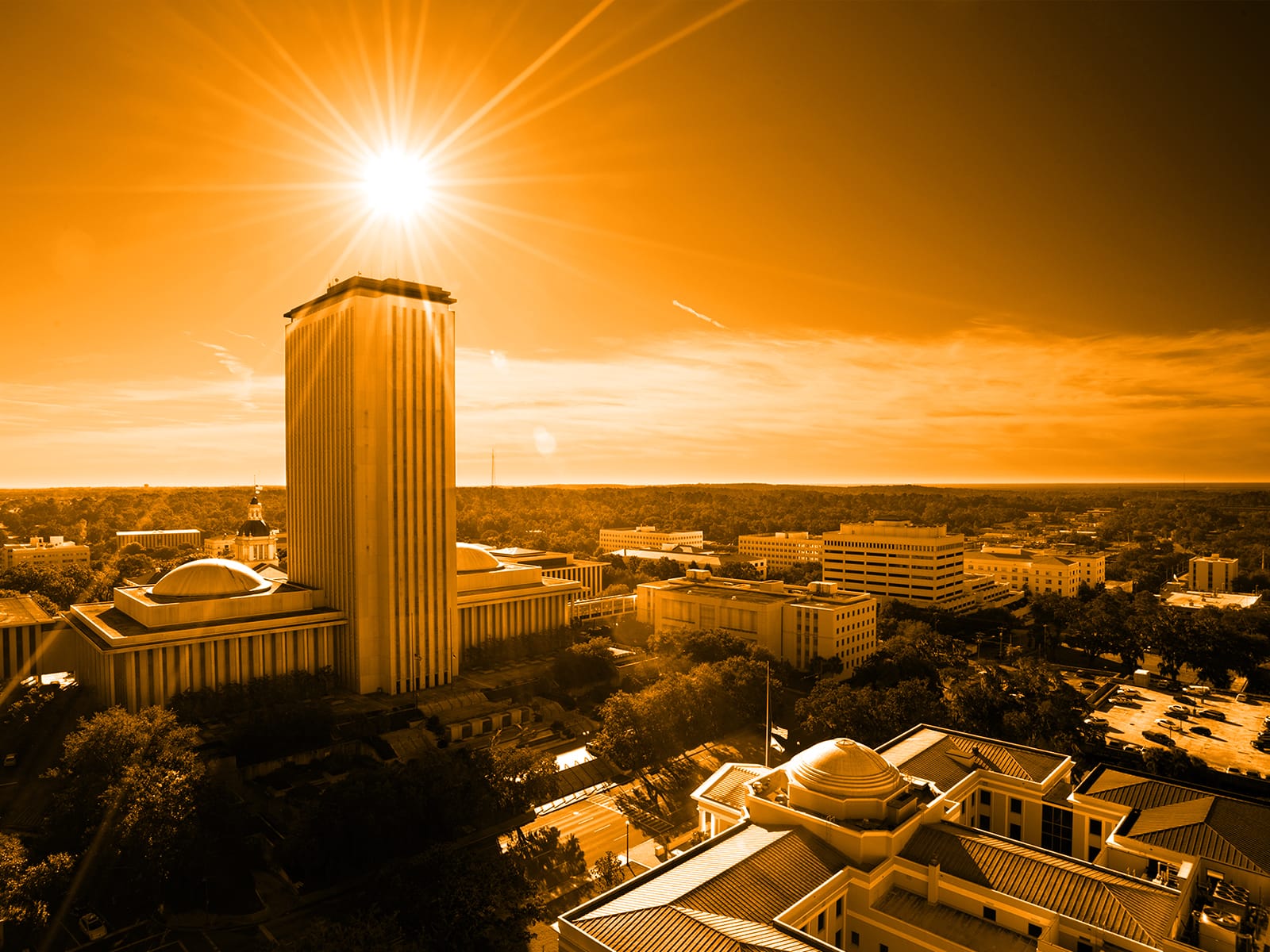 It's not morning without your first look at stories driving today's agenda in Florida politics.
Good Tuesday morning.
Ballard Partners is opening its first office in Africa in Abuja, Nigeria, the nation's capital.
The international governmental affairs firm has brought on Lai Mohammed, the immediate past Nigeria Minister of Information and Culture, to serve as Managing Partner of the Abuja office and the firm's satellite office in Lagos, the nation's financial center.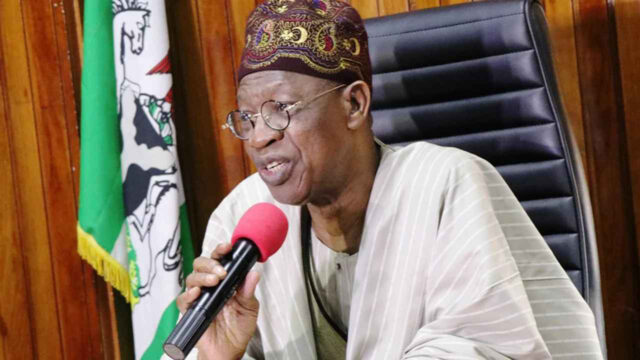 "Opening our first African office in Nigeria expands our firm's international footprint to three continents and builds upon the important work we have done on behalf of African nations and companies in Africa and the U.S.," said Brian Ballard, the firm's president and founder. "We are honored to have former Minister Lai Mohammed join the firm as our Managing Partner in Nigeria. He has a long record of public service and is one of the most respected officials in the country. His outstanding reputation and exceptional experience will be invaluable to our firm's clients."
Mohammed has been the voice of national progressive politics and governance for the last 25 years, including the last eight years as Minister of Information and Culture serving as the spokesperson, reputation manager and information management strategist-in-chief of Africa's most populous country and biggest economy.
He is the first two-term Minister of Information and Culture in the history of Nigeria. In 2022, President Muhammadu Buhari conferred Mohammed with one of the nation's highest honors, Commander of the Order of the Niger for service to the country.
"I am very pleased to join Ballard Partners and to open the firm's first office in Africa," Mohammed said. "Ballard Partners has an impeccable reputation internationally and is well known for its success representing African countries and American firms in Africa. The opportunities in Nigeria are substantial and I look forward to helping the firm's clients achieve their objectives."
— SITUATIONAL AWARENESS —
—@GavinNewsom: @RonDeSantis you small, pathetic man. This isn't Martha's Vineyard. Kidnapping charges?
—@AnaCeballos_: A reminder that earlier this year, Republicans in the Legislature approved legislation that authorized DeSantis to relocate migrants anywhere in the county -not just in Florida as originally intended. Change came after DeSantis faced a lawsuit alleging the state violated the law
—@AGGancarski: If a hypothetical Florida reporter took a drink every time DeSantis trotted out the Sea of Galilee baptismal water 'Oh we left the bottle out and staff tossed it, but folks sent replacement' story, that hypothetical reporter would have cirrhosis of the liver long before now.
—@stoolpresidente: How can you not respect the Heat? They do everything the right way. It's the opposite of Kyrie's NBA where stars refuse to play, complain about everything, force trades and destroy teams only to have owners go gaga over them for no reason.
—@FSUFootball: Two of our all-time greats are on the ballot for the College Football Hall of Fame Class of 2024 Congratulations @WarrickDunn & @Pdub80!
— DAYS UNTIL —
DeSantis to speak at 2023 NCGOP State Convention — 3; The 2023 Tonys — 5; Disney and Pixar's 'Elemental' premieres — 10; 'The Flash' premieres — 10; DeSantis to headline Nevada PAC's annual basque fry — 11; 'Secret Invasion' premieres on Disney+ — 15; 'The Bear' returns to Hulu — 15; Florida Chamber 2023 Florida Learners to Earners Workforce Solution Summit — 21; 'Indiana Jones and the Dial of Destiny' premieres — 24; 'Mission Impossible: Dead Reckoning — Part One' premieres — 36; Florida Chamber 37th Annual Environmental Permitting Summer School — 43; Christopher Nolan's 'Oppenheimer' premieres — 45; Beyoncé's 'Renaissance' tour in Tampa — 71; The first GOP Presidential Primary debate — 78; Florida House Fall 2023 Interim Committee Meetings begin — 104; Martin Scorsese's 'Killers of the Flower Moon' premieres — 122; 2023 Florida Chamber Annual Meeting & Future of Florida Forum — 139; 'Dune: Part Two' premieres — 150; 'Captain Marvel 2′ premieres — 157; Ridley Scott's 'Napoleon' premieres — 169; Florida's 2024 Regular Session begins — 217; South Carolina Democratic Primary — 242; New Hampshire and Nevada Democratic Primaries — 245; Georgia Democratic Primary — 252; Michigan Democratic Primary — 266; 'A Quiet Place: Day One' premieres — 276; 2024 Oscars — 278; 'Spider-Man: Across the Spider-Verse' Part 2 premieres — 297; 'Kingdom of the Planet of the Apes' premieres — 353; Opening Ceremony of the 2024 Olympic Games — 416; 'Thunderbolts' premieres — 416; Georgia Tech to face Florida State in 2024 opener in Dublin — 445; 'Blade' reboot premieres — 458; 'Deadpool 3' premieres — 521; 'Fantastic Four' reboot premieres — 619; 'Avengers: The Kang Dynasty' premieres — 696; 'Avengers: Secret Wars' premieres — 1,060.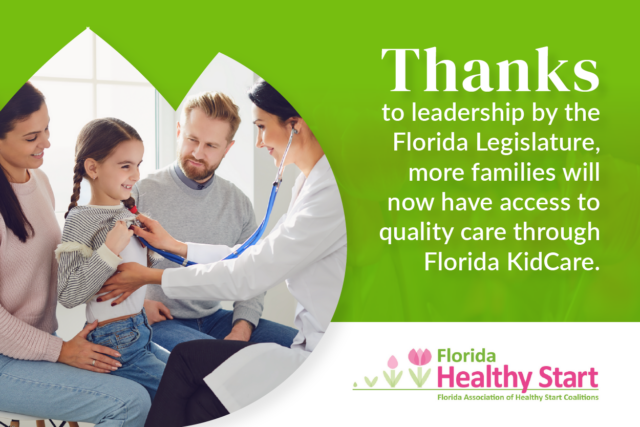 — TOP STORY —
"Donald Trump lawyers meet with Justice Dept. officials as charging decision nears in Mar-a-Lago case" via The Associated Press — The Trump lawyers two weeks ago requested a meeting with Attorney General Merrick Garland to raise concerns about what they alleged was prosecutorial misconduct and overreach by the team led by special counsel Jack Smith. But a defense attorney meeting with Justice Department officials is also often used as an opportunity to try to persuade them against bringing criminal charges.
A trio of Trump attorneys — James Trusty, John Rowley and Lindsey Halligan — exited the Justice Department building in Washington on Monday morning after more than an hour inside. They got into a black sport utility vehicle and did not respond to reporters' questions.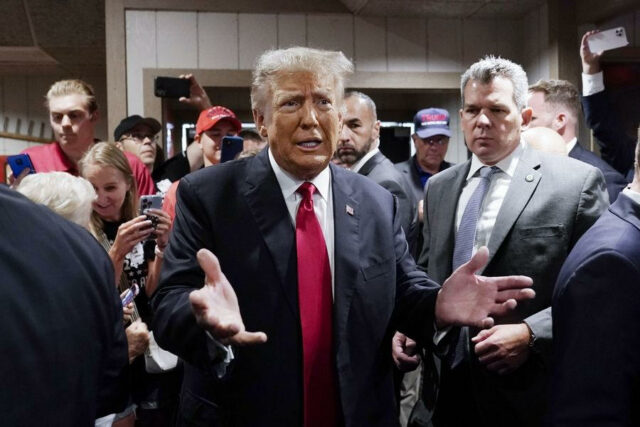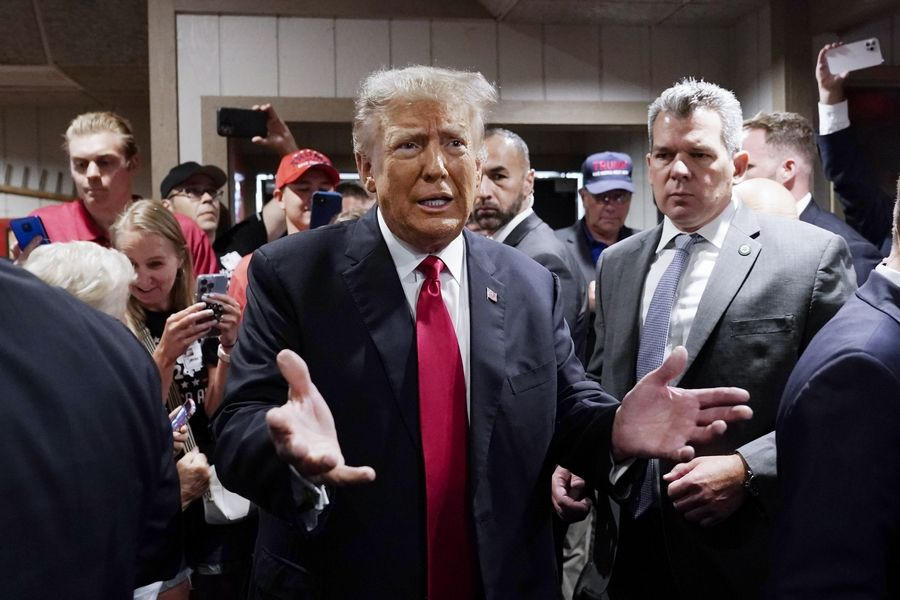 It was not immediately clear who from the Justice Department attended the meeting. Spokespeople for Smith and the Justice Department had no immediate comment on the meeting.
The investigation into the potential mishandling of classified documents at Mar-a-Lago is believed to be near its end, with a charging decision likely soon. Prosecutors have placed a broad cross-section of witnesses, including lawyers for Trump and close aides, before a grand jury.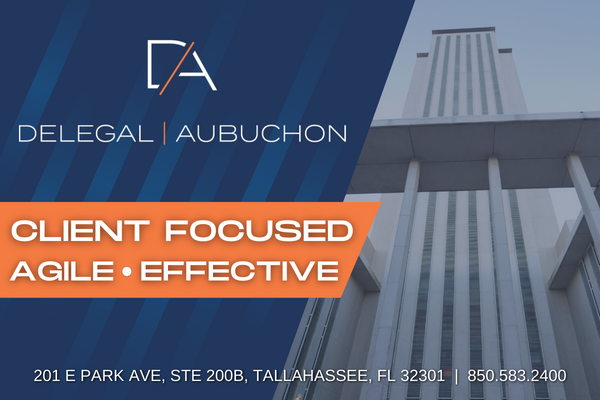 — THE TRAIL —
"Trump extends national GOP lead over Ron DeSantis to 2-1" via Paul Bedard of the Washington Examiner — The latest Rasmussen Reports survey put Trump ahead, 58%-30% among Republican voters. The last time Rasmussen pitted Trump against DeSantis in a poll, Trump led 45%-32%. Rasmussen noted that voters like DeSantis but still pick Trump first when it comes to their GOP Primary vote next year. "Most Republican voters like (DeSantis), but when it comes to who should get the GOP's 2024 nomination, they prefer (Trump) by a 28-point margin," said the analysis. It added, "Among Republican voters, 70% have a favorable impression of DeSantis, including 37% with a very favorable opinion." And if the General Election came down to DeSantis versus Joe Biden, it would be tied 44%-44%.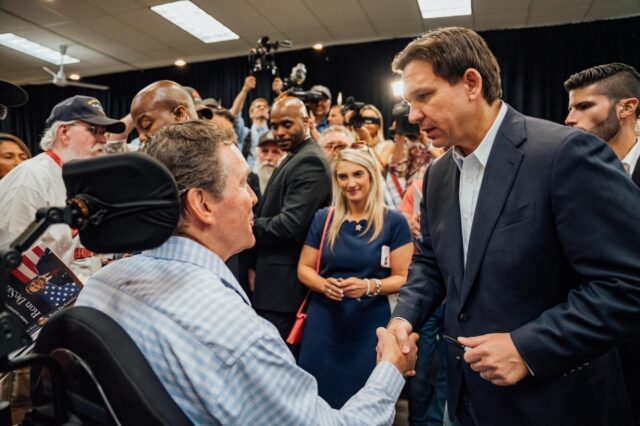 "Poll: Trump leads DeSantis in Florida, 53% to 33%" via A.G. Gancarski of Florida Politics — In the Sunshine State Battleground Poll conducted from May 31 to June 2, the former President commands 53% support, with DeSantis at 33%. No other candidates are remotely competitive: Mike Pence, Nikki Haley, Tim Scott, and Vivek Ramaswamy all register 2% support, with others even farther back. Only 3% are undecided in this survey. The segmentation reveals some interesting divides, including by gender. While 58% of men prefer Trump, versus just 24% backing DeSantis, women are much more evenly split, with Trump up 46% to 43%. Most age groups prefer Trump by large margins, with DeSantis most competitive among voters 65 and older, where he trails 45% to 36%.
"'I just started running': DeSantis knocks down initial round of bad polls" via A.G. Gancarski of Florida Politics — DeSantis told Brian Kilmeade he's only just begun his campaign and that his campaign is in "really good shape" despite being down by double digits in pivotal early states. "I just started running. I mean, a lot of people didn't know I was going to run or weren't sure. So, I think we're actually in really good shape in the long run," DeSantis said. "We've got a great plan and I think we're going to be very strong in Iowa, New Hampshire, South Carolina, which is what you need to do if you're going to be able to win these things." In Iowa, the Race to the White House polling average shows Trump ahead, 55% to 23%.
"DeSantis rebuts 'bizarre' and 'ridiculous' Nikki Haley, Trump attacks" via A.G. Gancarski of Florida Politics — On Monday's Kilmeade radio show, the Governor offered counterargument to cutting criticisms from Haley and Trump in recent days. Haley lit up DeSantis on a CNN Town Hall Sunday for his failure to work constructively with The Walt Disney Co. She accused DeSantis of "hypocrisy" given previous campaign donations from Disney and urged the Governor to "pick up the phone, deal with it, settle it the way you should." DeSantis dissented, calling Haley's attacks "bizarre" and framing them as unfounded in reality. "I mean, somebody does a campaign contribution and you're supposed to lay down for them. That's not how I operate."
"Tim Scott booed on 'The View' for comments on DeSantis, Disney" via Dominick Mastrelango of The Hill — Sen. Scott was booed by members of the studio audience watching "The View" on Monday after he praised DeSantis and his recent battles with Disney. "Disney and Ron have been in a combat zone over what I thought is the right issue, which is our young kids and what they are being indoctrinated with," Scott said. The remark sparked widespread jeers from the audience and loud boos. "No, no, no, not here," host Whoopi Goldberg shouted at the crowd. "I'm sorry, sir," she said apologizing to Scott.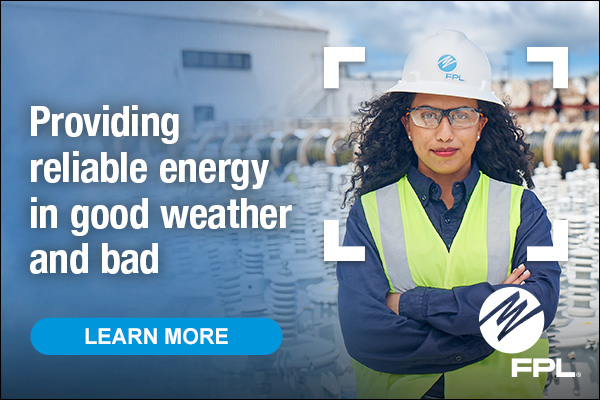 — MORE 2024 —
"Former Vice President Mike Pence files paperwork launching 2024 presidential bid in challenge to Trump" via Jill Colvin of The Associated Press — Pence filed paperwork on Monday declaring his campaign for President in 2024, setting up a challenge to his former boss, Trump, just two years after their time in the White House ended with an insurrection at the U.S. Capitol and Pence fleeing for his life. Pence will formally launch his bid for the Republican nomination with a video and kickoff event in Des Moines, Iowa, on Wednesday, which is his 64th birthday. He made his candidacy official Monday with the Federal Election Commission.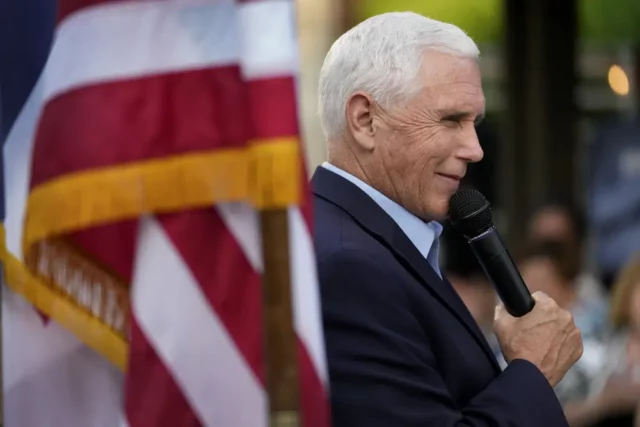 "New Hampshire GOP Gov. Chris Sununu says he will not run for President in 2024" via Kit Maher and Eric Bradner of CNN — Sununu, a frequent Republican critic of Trump, said Monday that he will not seek the party's 2024 presidential nomination. "We've taken the last six months to really kind of look at things, where everything is. And I've made the decision not to run for President on the Republican ticket in 2024," Sununu said. Sununu's decision further defines the GOP's 2024 field and means there won't be a home-state contender in New Hampshire, leaving the Republican contest wide-open in the first-in-the-nation Primary state.
"Vivek Ramaswamy: 'I don't have a particular personal beef with DeSantis at all'" via Natalie Allison of POLITICO — Sipping an orange Gatorade and describing the current state of affairs as a "1776 moment," in which the country must decide if it wants to "revive the ideals of the American Revolution," the 37-year-old biotech entrepreneur framed his candidacy as a galvanizing movement for the country. Discussing his approach to a primary race in which he is currently averaging around 3% in polling — or "marginally ahead of where Trump was in June of 2015" — he downplayed the idea that he was in the field primarily to bloody up Trump's main opponent, DeSantis.
"After missteps with some Hispanic voters in 2020, Joe Biden faces pressure to get 2024 outreach right" via Will Weissert and Adriana Gomez Licon of The Associated Press — Hispanic voters, long a core constituency for Democrats, have reliably supported them based on substantive matters of policy, from health care to managing the economy. But recent signs that Republicans have made inroads with those voters are adding to the sense that Democrats have work to do to maintain their advantage. Democratic candidates won 57% of Hispanic voters during last year's Midterms, a smaller percentage than the 63% of Hispanic voters Biden won in 2020 and the 66% of Hispanic voters supporting the party in 2018.
Meanwhile … "Jamie Dimon has 'no plans' to run for office, JPMorgan spokesman says" via Hannah Levitt of Bloomberg — Dimon, the longtime JPMorgan Chase & Co. chief, is not planning to run for office, according to a company spokesperson. "As he has said in the past, Jamie has no plans to run for office," Joe Evangelisti, a spokesperson for the firm, said in a statement Monday. "He is very happy in his current role."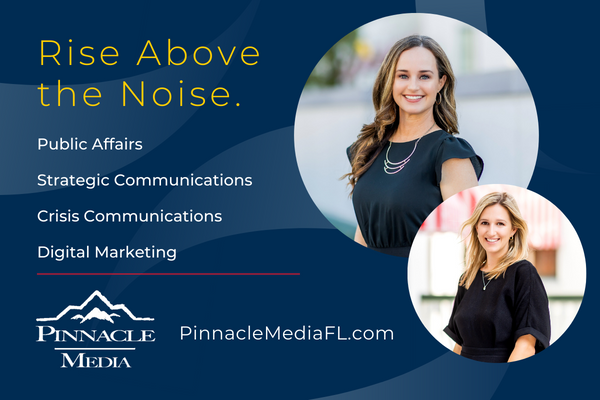 — DESANTISY LAND —
"'Small, pathetic man': California blames DeSantis for chartered migrants flight" via Maggie Angst and Mathew Miranda of The Bradenton Herald — The private chartered flight that recently flew more than a dozen South American migrants from New Mexico to Sacramento was likely arranged by the state of Florida. Attorney General Rob Bonta said the migrants arrived in Sacramento carrying release documents indicating the flight was part of Florida's program for relocating unauthorized migrants, mostly from Texas, to other states. DOJ spokesperson Tara Gallegos said the paperwork reveals that the program's contractor is Vertol Systems Co., the same one behind the flight last year that transported nearly 50 Venezuelan asylum-seekers from San Antonio to Martha's Vineyard.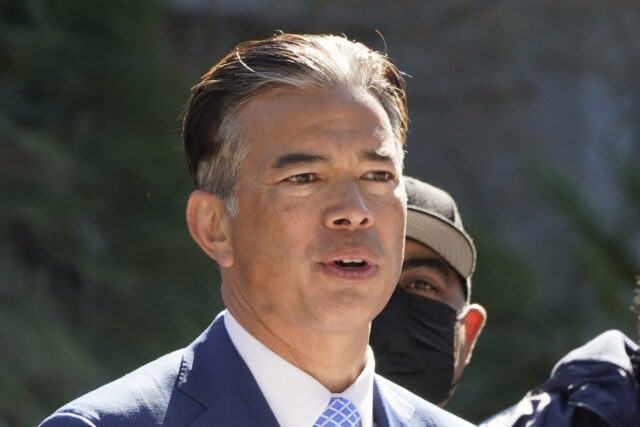 "DeSantis mum on migrant flights as California alleges 'state-sanctioned kidnapping'" via Ana Ceballos, Sarah Blaskey, and Michael Wilner of the Miami Herald — DeSantis is uncharacteristically mum as California officials say they are investigating the circumstances by which dozens of South American migrants were flown to California. DeSantis has not confirmed or denied the state's involvement with the flights. California officials said the 16 migrants who got off the plane were carrying documents that indicated they were transported through a program run by Florida's state government. A second flight carrying about 20 migrants landed in Sacramento carrying the same documents indicating their travel had been administered by the Florida Division of Emergency Management and its contractor, Vertol Systems Company.
"Showtime pulls 'Vice' episode on DeSantis" via Rick Porter of The Hollywood Reporter — Showtime quietly pulled an episode of its Vice newsmagazine last week — one that featured a report on DeSantis' time as a U.S. Navy lawyer serving at the Guantánamo Bay detention facility in Cuba. The episode, the fourth in Vice's fourth season, had been slated to air May 28. Showtime pulled the episode, however, and is now referring to the June 4 installment as episode four of the season. Repeat programming aired in place of the shelved episode on May 28. Mentions of the originally scheduled episode, titled "The Gitmo Candidate & Chipping Away," have been scrubbed from Showtime's website and press portal. No reason was given as to why the episode was pulled. "We don't comment on scheduling decisions," a Showtime spokesperson told The Hollywood Reporter.
"Republican prosecutor declined to pursue cases similar to those brought by DeSantis' election police" via Christopher Cann of the Orlando Sun Sentinel — A State Attorney last May declined to prosecute six voter fraud cases that involved circumstances strikingly similar to the cases later brought against 20 ex-felons by DeSantis' election police unit and statewide prosecutors. The office of State Attorney Bill Gladson, whose district includes The Villages and five Republican counties, confirmed six convicted sex offenders in Lake County had voted in the 2020 General Election, according to a determination letter. Gladson and his staff concluded, however, the cases could not be prosecuted because the fraud was not willful.
"Texas sheriff recommends criminal charges in DeSantis' migrant flights to Martha's Vineyard" via Sarah Blaskey of the Miami Herald — A Texas sheriff's department has recommended that the district attorney in Bexar County bring criminal charges over the first iteration of DeSantis' so-called migrant relocation program. Those flights last September sent 49 asylum-seekers, most of them Venezuelans, from San Antonio to Martha's Vineyard, Massachusetts. The Bexar County sheriff completed its criminal investigation into the on-the-ground operation that allegedly lured migrants onto the flights with false promises of jobs and opportunities on the other end. "The case filed includes both felony and misdemeanor charges of Unlawful Restraint." "At this time, the case is being reviewed by the DA's office. Once an update is available, it will be provided to the public."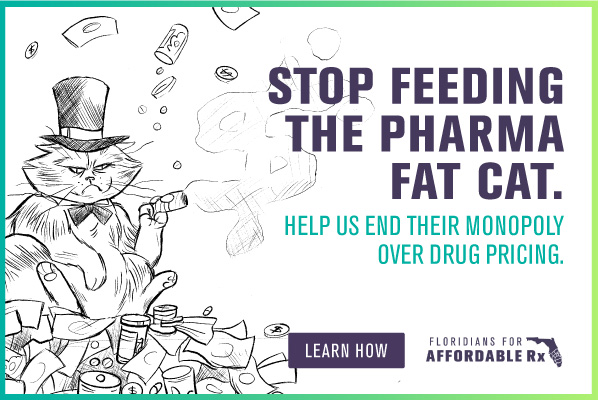 — STATEWIDE —
"Gov. DeSantis and GOP Legislature win key round in redistricting fight" via John Kennedy of the USA TODAY Network — DeSantis and the Republican-controlled Legislature won a key victory in their defense of Florida's new congressional district lines, with a judge ruling lawmakers can argue in trial the state's Fair Districts standards violate the U.S. constitution. DeSantis, now a Republican presidential contender, pushed the redistricting plan through the Legislature last year.  When voters went to the polls a few months later, U.S. Rep. Al Lawson, a Black North Florida Democrat was among the new map's first victims, losing his re-election bid while Republicans added four seats from Florida, helping the GOP win control of the U.S. House.
"DeSantis signs bill retooling Space Florida's mission, board" via Drew Wilson of Florida Politics — A bill that retools the state's aerospace industry economic development arm was among a dozen bills DeSantis signed on Monday. The measure (HB 7041) aims to boost collaboration between Space Florida and private stakeholders on spaceport activities and enhance transparency for spaceport projects. It requires Space Florida to submit more detailed annual reports on its efforts to develop the aerospace industry to the Department of Economic Opportunity. The legislation also grants DEO contract authority over Space Florida.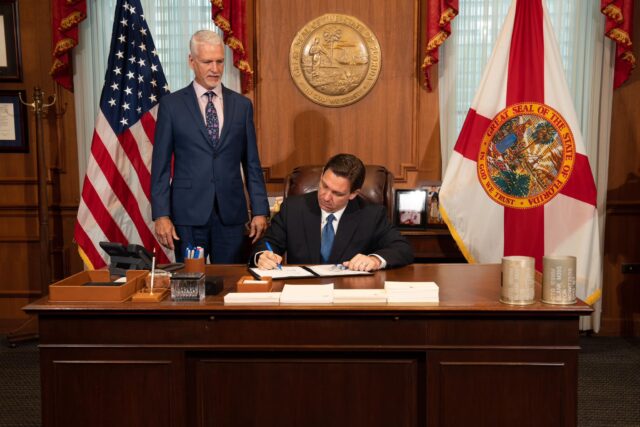 "Anti-streaker bill hiking penalties for disrupting live sports, entertainment signed into law" via Jesse Scheckner of Florida Politics — Running onto a football field or concert stage will soon carry heftier penalties in Florida. That's due to legislation (HB 319), effective Oct. 1, that will make interfering with live sports and entertainment a first-degree misdemeanor. Violators can be charged with a first-degree misdemeanor, punishable by up to $2,500 in fines and a year in jail. The measure, which DeSantis signed Monday, applies the same penalty to people who throw objects onto a field or stage or attempt to strike players, coaches or entertainers.
"DeSantis signs bill raising penalties for attacking defense attorneys, public defenders" via Jesse Scheckner of Florida Politics — Battering a defense attorney or public defender will soon be a felony — the same as it is now for attacks on prosecutors and judges — due to a new law going into effect next month. The measure (SB 384), which state lawmakers unanimously approved in April, addresses an unfortunate oversight in Florida law that penalizes courtroom aggression less if it's aimed at lawyers representing a criminal defendant. Harming police, correctional officers, prosecutors and judges in a courtroom counts as a felony, with the severity of punishment dependent on the brutality of the act.
"New law boosts retirement benefits for public employees" via Anne Geggis of Florida Politics — The Senate budget package (SB 7024) DeSantis approved reverts many aspects of the state's retirement system for some back to pre-2011, when many changes were made in the face of a recession that saw much of the state's real estate value evaporate. It includes provisions that restore age and years of service requirements; improve retiree health insurance subsidies; increase the length of time allowable in the Deferred Retirement Optional Program (DROP); and increase employer contributions to investment plans by 2 percentage points for all participants in the Florida Retirement System. It will affect nearly 629,000 members of the FRS and 151,913 current retirees.
"Florida prisons detain the highest number of HIV-positive people in the nation" via Mitch Perry of Florida Phoenix — Florida's state and federal correctional institutions hold the most prisoners in the country living with HIV, and also the highest percentage with HIV, of any prison system in the country. That's according to a report compiled by the U.S. Department of Justice. The report shows that as of the end of 2021, the seven states with the country's highest rates of HIV-infected inmates are mostly in the South, led by Florida with 2.8%. Mississippi, Louisiana, Maryland, Tennessee, Georgia, and South Carolina were the next highest. Overall, the state had 1,800 HIV-positive people in prison in 2021. There were 120,502 people living with HIV in Florida in 2021.
"With early successes, new GOP state Sen. Alexis Calatayud wins praise" via Tristan Wood of City & State FL — Before this year's $700 million bipartisan affordable housing bill passed the Florida Senate, Florida Senators sang praises to one of its newest members, Calatayud. Sen. Ed Hooper, who has spent 12 years in the Legislature, applauded the first-term Senator who just finished shepherding the leadership-backed Live Local Act to the Senate floor after speaking with every member of their body to gain unanimous approval for it. The bill eventually went on to pass the House by a vote of 103-6. "You are just about the age of my grandchildren. And some of us are jealous about that," the Clearwater Republican said.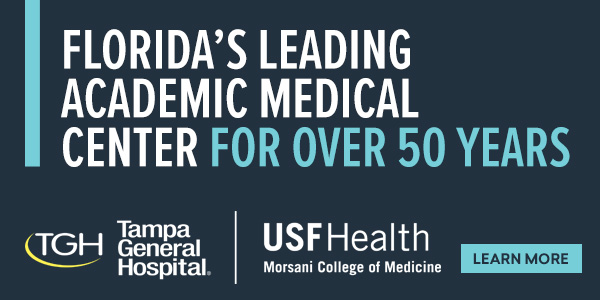 — D. C. MATTERS —
"IRS budget battle not over after debt ceiling agreement" via Laura Weiss of Roll Call — A handshake deal to redirect IRS funding to offset tight spending caps for other domestic programs won't mark the end of a partisan battle over expanding the tax collecting agency. About $21 billion of an $80 billion tranche of funding that Democrats enacted last year is set to be cut and repurposed as part of the agreement between Biden and Speaker Kevin McCarthy to suspend the debt limit and cap federal agency spending. But that hasn't quenched Republicans' desire to slash more IRS funds, setting up a familiar fight in the annual government funding process. Republicans are vowing to continue attempts to chip away at the roughly $59 billion in IRS funding that will remain if the handshake agreement holds.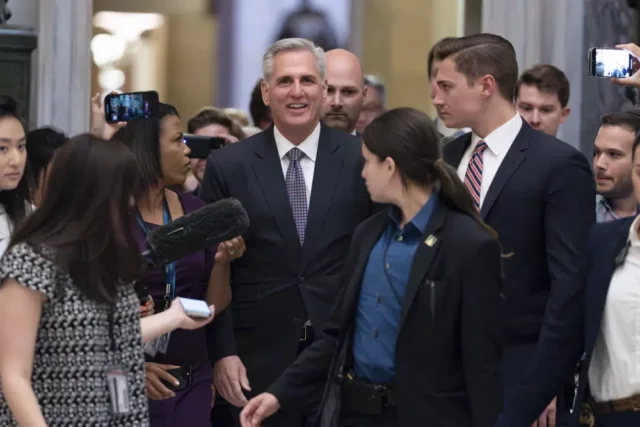 "Anthony Blinken to allow lawmakers to view classified Afghanistan cable" via Amy B. Wang and Missy Ryan of The Washington Post — Secretary of State Blinken will allow members of the House Foreign Affairs Committee to view a classified diplomatic cable after a monthslong standoff between GOP lawmakers and the State Department over the Biden administration's withdrawal from Afghanistan. The dissent channel cable was sent before the collapse of the U.S.-backed government in Kabul, setting in motion a tumultuous evacuation period that included a takeover by Taliban militants and an attack killing 13 U.S. service members. Blinken initially resisted providing Congress with the cable, saying it could discourage workers from using the channel in the future. He noted that the department had sent lawmakers thousands of pages of documents related to the withdrawal, which was widely seen as a chaotic and embarrassing end to the United States' two decades in Afghanistan.
"FBI Director to face contempt of Congress hearing in escalating Biden probe" via Billy House of Bloomberg — A House Committee plans to vote on a contempt of Congress resolution against FBI Director Christopher Wray on Thursday, escalating a Republican-led inquiry into Biden's actions as Vice President. The dramatic move comes as U.S. Rep. James Comer of Kentucky asserts Wray is refusing to fully comply with a subpoena to turn over an unclassified FBI-held document or documents that, Republicans say, link Biden to a $5 million "bribery scheme" involving an unnamed foreign national. Comer and U.S. Rep. Jamie Raskin of Maryland, the Committee's top Democrat, were able to confirm in the FBI briefings Monday the document does exist, indicating they had, in fact, been given some access to some or all of it. Raskin called the document "secondhand hearsay." The FBI's informant, he added, wasn't directly involved.
"Big banks could face 20% boost to capital requirements" via Andrew Ackerman of The Wall Street Journal — U.S. regulators are preparing to force large banks to shore up their financial footing, moves they say will help boost the resilience of the system after a spate of mid-size bank failures this year. The changes, which regulators are on track to propose as early as this month, could raise overall capital requirements by roughly 20% at larger banks on average, people familiar with the plans said. The precise amount will depend on a firm's business activities, with the biggest increases expected to be reserved for U.S. megabanks with big trading businesses. The plan to ratchet up capital is expected to be the first of several steps to beef up rules for Wall Street, a shift from the lighter regulatory approach taken during the Trump administration.
"Kevin McCarthy shoots down idea of Pentagon supplemental" via Mike Lillis of The Hill — McCarthy on Monday shot down the idea of Congress adopting an immediate bump in Pentagon spending, arguing that policymakers should be searching instead for places to create efficiencies — and glean savings — from the massive Defense Department. Congress last week passed a debt ceiling package that will increase defense spending next year by a sub-inflation rate of roughly 3%, leading some defense hawks — particularly in the Senate — to call for a supplemental spending bill to boost Pentagon funding. But McCarthy is nipping that effort in the bud, noting that Pentagon spending has never been higher while vowing to use the traditional budget process to seek reforms in how weapon systems are delivered — and ultimately determine the appropriate level of funds needed to protect the U.S. and its allies.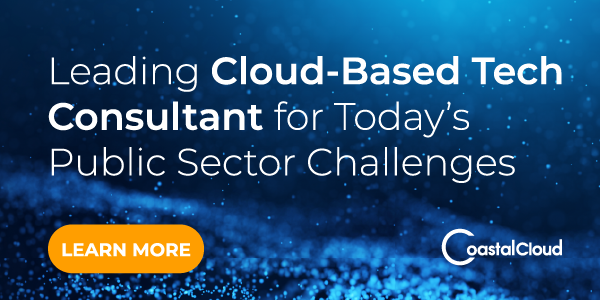 — LOCAL: S. FL —
"Bobby Powell, Mack Bernard targeting 2024 seat swap as David Silvers postpones Senate bid" by Jesse Scheckner — West Palm Beach Democratic Rep. Silvers is postponing a campaign for Senate so Sen. Powell and Palm Beach Commissioner Bernard can more easily attempt to swap seats next year. Powell has filed his intent to run for District 7, which Bernard has served since 2016. Powell has filed his intent to run for Senate District 24, which Powell has held for the same stretch of time. Silvers previously contemplated a run at SD 24 but said he will step aside, for now, to "avoid costly Democratic Primaries" and run for Senate District 26 in 2026, when Democratic Sen. Lori Berman terms out. Bernard, a long-serving elected official, believes his broad experience in public service makes him a standout candidate for the Florida Legislature's upper chamber.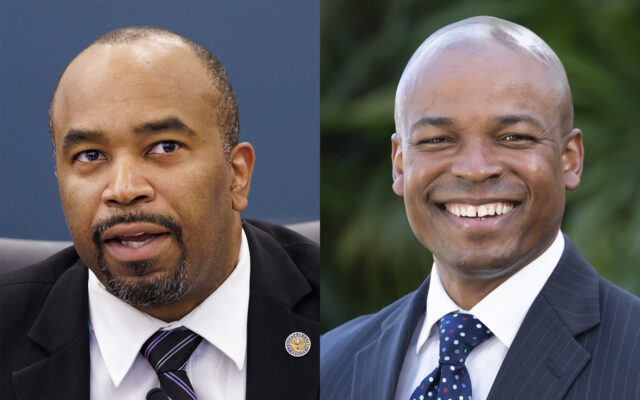 "Miami official rejected plans by a developer paying Francis Suarez. Then the Mayor's aide called" via Sarah Blaskey and Joey Flechas of the Miami Herald — Miami Zoning Director Daniel Goldberg remembers the exact moment the Mayor's Office reached out about a proposed $70 million Coconut Grove real estate development that he had repeatedly rejected — an intervention that ultimately helped break a permitting logjam for a developer privately paying Suarez as a high-priced consultant. What he said he didn't know when a staffer asked him to reconsider a zoning restriction threatening developer Rishi Kapoor's Miami project with a costly redesign was that Kapoor was paying the Mayor $10,000 a month.
"Governor suspends North Miami Beach Mayor following arrest on voter fraud charges" via Raisa Habersham of the Miami Herald — North Miami Beach Mayor Anthony DeFillipo was suspended from his position by DeSantis on Monday, nearly a week after he was arrested on voting fraud charges. "It is in the best interests of the residents of the City of North Miami Beach, and the citizens of the State of Florida, that Anthony F. DeFillipo II be immediately suspended from the public office which he now holds," the executive order reads. The order prohibits DeFillipo from performing any official act, duty or function of public office and from receiving any pay or allowance while he is suspended.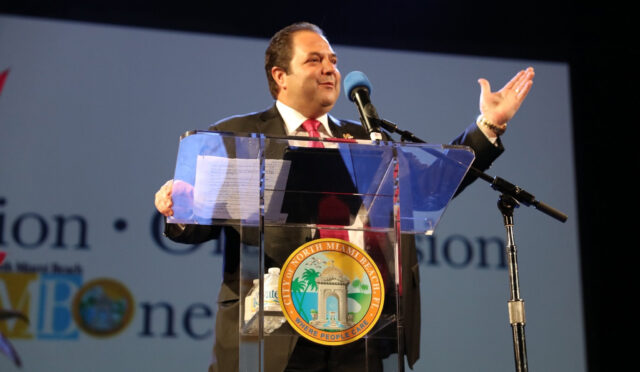 "Could Broward soon host a cricket World Cup? A stadium would first need upgrades" via Lisa J. Huriash of the South Florida Sun-Sentinel — Broward Commissioners will consider a request to double, if not triple, the number of spectator seats in the county's international cricket stadium, among other upgrades, in the hopes of turning it into a "world cup"-caliber destination. The estimated cost: $3 million. Cricket, a bat-and-ball game, has long been common overseas, but it's still growing among Americans. Broward's Central Broward Regional Park in Lauderhill, situated near West Sunrise Boulevard and State Road 7, is home to the only stadium in the United States sanctioned by the International Cricket Council. And although Lauderhill has been the site of games with international teams over the years, Broward has its eyes on the big prize: the June 2024 World Cup Games.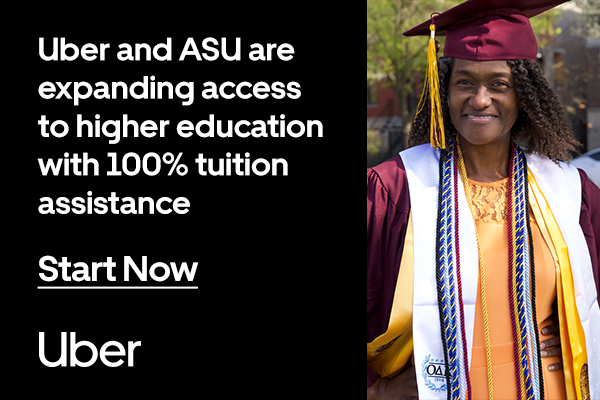 — LOCAL: C. FL —
"Rishi Bagga announces he's running again for HD 35" via Jacob Ogles of Florida Politics — A second Democrat has entered the race to replace state Rep. Fred Hawkins. Bagga, the Democrat Hawkins defeated in November, filed papers to run in House District 35. "BIG news! With the encouragement of my family and countless supporters, I'm proud today to declare my candidacy for State Rep for Fla. HD 35," Bagga tweeted. Hawkins recently entered negotiations to become the next president of South Florida State College. Taking that job will require him to vacate his seat in the Florida Legislature.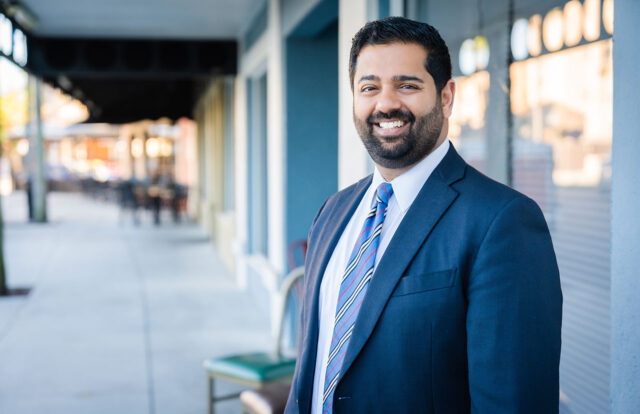 "Central Florida teachers unions work around new restrictions on dues collection" via Danielle Prieur of WMFE — Central Florida unions are getting creative when it comes to collecting members' dues after a law passed making it illegal to deduct these fees from a person's paycheck. Ron Pollard is the local president of the Orange Education Support Professionals Association. He says without dues, unions die. Pollard is helping teachers and support staff sign up for an alternative payment platform called e-dues through the Florida Education Association. "Well, it's their own personal payment just as you would pay Netflix or any other entities, gym membership or whatever; that's what it's about," said Pollard.
"'PUT UP OR SHUT UP!!': Lake Supervisor angry with Republican Party over voter fraud claims" via Katie Sartoris of the Daily Commercial — Lake County Supervisor of Elections Alan Hays this week published a strongly-worded letter on the SOE website rebutting claims by the Lake County Republican Party about voter fraud during the 2020 Election in Florida and Lake County. His demand: Give me evidence or stop making the claims. "Leaders of the local Republican Executive Committee have made blatantly false statements about the 2020 Election in Lake County, but not one person has offered the first bit of evidence nor has anyone given me any names of alleged violators of our election laws," wrote Hays, a Republican himself. "It is time for those who are making the accusations, to either PUT UP OR SHUT UP!!"
"Vote bars 3 books from Brevard school shelves; more slated for review" via Finch Walker of Florida Today — One mom spoke of allowing parental rights for all even those with differing opinions. Another discussed fear about kids reading explicit books and learning about topics she called age-inappropriate. A teen spoke of her experience with sexual assault. In the end and after an emotion-packed meeting, three poetry collections were the first books to be officially barred for the next eight years from the shelves of Brevard Public Schools libraries and classrooms and more books may be joining their ranks later this Summer.
—"Brevard families leaving Florida: Why they say Sunshine State no longer feels like home" via Britt Kennerly of Florida Today
"'It feels safe to be here': Kissimmee PrideFest has its largest turnout amid DeSantis' anti-LGBTQ+ laws" via Christopher Cann of the Orlando Sentinel — Over 1,500 people gathered both inside and in front of the Kissimmee Civic Center on Saturday afternoon in what officials said was the largest turnout for the city's PrideFest, an annual event celebrating LGBTQ+ people and their history. It came as organizers around Central Florida have expressed trepidations about holding public events, citing a slate of bills signed in May by DeSantis that bans gender-affirming care for minors, targets drag shows, restricts discussion of personal pronouns in schools and criminalizes the use of certain bathrooms that don't align with people's sex at birth. Some parades and events have been canceled in recent months, including one in St. Cloud, less than 10 miles from Kissimmee.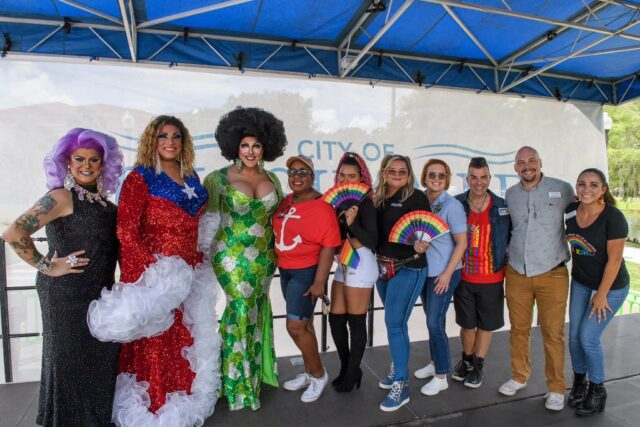 —"Pictures: Disney guests show LGBTQ support with traditional red-shirt gathering at Magic Kingdom" via Joe Burbank of the Orlando Sentinel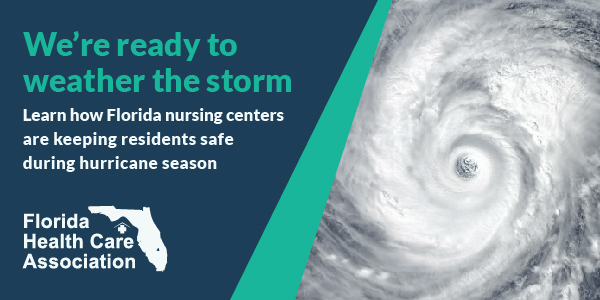 — LOCAL: TB —
"Chris Scherer raises $20K in May, grows total haul to $84K+" via Peter Schorsch of Florida Politics — Scherer raised $23,525 in May, his campaign said. The campaign has not yet filed financial reports detailing finance activity for the month — reports are due June 12 — so numbers are not reflected in the most recent publicly available documents. Scherer's campaign for the District 1 seat said it raised $8,775 through its official campaign and $14,750 through his political committee, Friends of Craig Scherer. If those reported totals are correct, it would bring Scherer's campaign fundraising to $39,765 and his committee gains to $44,400, for a combined total of $84,165.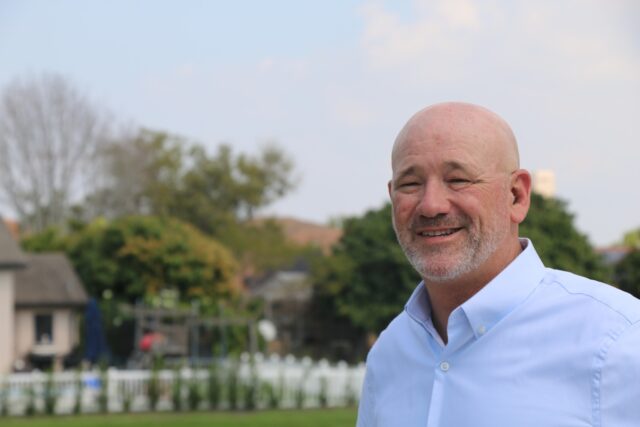 "Tampa cop resigns amid investigation of political player with sex offender past" via Tony Marrero and Justin Garcia of the Tampa Bay Times — A Tampa police officer resigned last month after an internal investigation found that he knew as early as 2021 that a local political player known as Giovanni "Gio" Fucarino was a convicted sex offender named John Ring Jr., but didn't tell anyone what he knew and was untruthful when investigators asked him about it later, records show. Master Police Officer William B. "Brandon" Cain resigned on May 18 after an investigation found evidence that he violated the department's policies related to standard of conduct, truthfulness, attentiveness to duty and cooperation with departmental investigations.
"Clearwater may allow police, fire chiefs to collect salary and retirement upon return" via Natalie Weber of the Tampa Bay Times — The Clearwater City Council may allow retired police and fire department employees to continue collecting retirement benefits if rehired as chief. The change is being considered as city manager Jennifer Poirrier explores candidates for police chief, including a deputy chief who retired from the agency in 2022. Poirrier said the policy change is being proposed to put the city "in the best possible light" for recruitment. Poirrier said she is not proposing the policy change "with anyone in mind." But she confirmed former deputy chief Eric Gandy is a candidate for police chief.
"USA Today readers name Clearwater Beach the 'Best in the South'" via Devonta Davis of the Tampa Bay Business Journal — Clearwater Beach has been named the "Best Beach in the South" by USA Today. The beach topped the list of 20 beaches in the southern U.S. from Virginia to Texas. Clearwater Beach was awarded because of its combination of water activities, beach games, restaurant options, live music venues, Pier 60 and its sunset celebration. Travelers often use lists like these to determine where to go. "Known for its perfectly groomed white sand and upbeat social vibe, Florida's Clearwater Beach is where people go to have fun," USA Today added.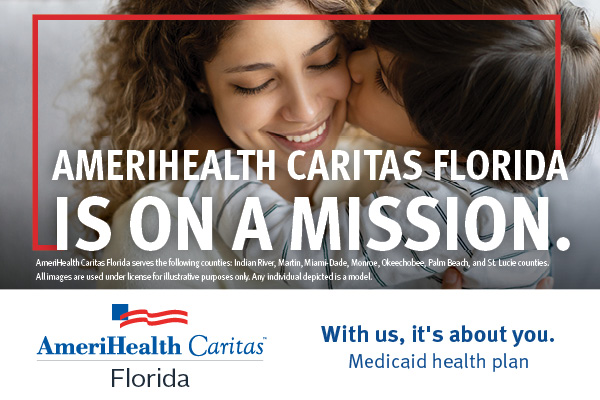 — LOCAL: N. FL —
"Exclusive: Jaguars' stadium, sports district could cost Jacksonville more than $1 billion" via A.G. Gancarski of Florida Politics — The Jaguars and the Shahid Khan vehicle "Iguana Investments" envision a total investment that could cost as much as $2.068 billion, a number that could include stadium improvements costing between $1.2 and $1.4 billion, as well as between $550 and $668 million for development of a "sports district." That sports district essentially could be a reboot of the Lot J concept rebuffed by the City Council earlier this decade. The stadium cost would be largely shouldered by the city government, which could be on the hook for anywhere between $800 and $934 million — two-thirds of the overall price tag. The sports district development, meanwhile, would be largely funded by Khan, with the city obligated to spend between $75 million and $100 million, just 14% of the overall project cost.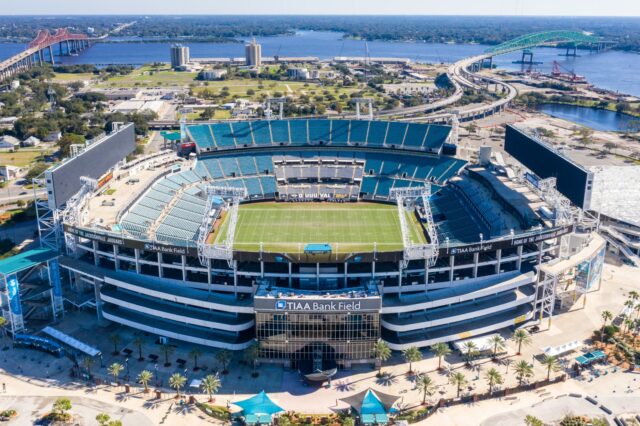 "Did Duval County jail's health care contractor lie before signing $98M deal with city? It's under investigation" via Anne Maxwell of News 4 Jax — Miami-area executives for the embattled health care contractor at the Duval County jail donated thousands to the campaign of T.K. Waters just days before he was elected sheriff. The contractor, Armor Correctional Health Services, has been accused of misrepresenting its past criminal convictions and denying a local inmate lifesaving medication that led to his death. Records revealed the Armor executives donated at least $7,000 to Waters' campaign for sheriff five days before he was elected in November. Two days before those donations were made, the company signed a lucrative new five-year deal with JSO worth $98 million.
"What immigration bill means for Latino families. And what a Latino exodus means for Pensacola." via Jim Little of the Pensacola News Journal — Antonio Estaba opened Estaba Motors, a used-car dealership that caters to the Hispanic community. When DeSantis signed SB 1718, the new immigration law, on May 10, Estaba said the local sales disappeared. Estaba said he gets messages each day from customers who tell him they've moved out of state and can't make their next car payment because they're looking for work. He said fear of the new law is causing many to pick up their belongings and leave, especially recently arrived immigrants who don't have much tying them to Florida The new law steps up requirements for employers with more than 25 employees to verify the immigration status of their employees and steps up penalties for employers who hire immigrants lacking permanent legal status.
"Chaos engulfs Florida town when massive pop-up party blocks multiple roads, cops say" via Mark Price of the Miami Herald — A pop-up party in North Florida grew so large, chaotic and violent that deputies resorted to chemical agents as a means of clearing blocked streets. One person was wounded when gunfire erupted, and several were arrested. It happened around 4 p.m. Saturday, June 3, in Lake Butler, when hundreds of people showed up at Lakeside Park for a "pop-up party" promoted on social media. Lake Butler is about 50 miles southwest of Jacksonville. Investigators say the party began with more than 500 people and grew larger by the minute as the "majority of them were (actively) drinking with drugs involved." Lakeside Park does not permit the consumption of alcohol.
"UF Health unveils Mobile Stroke Treatment Unit, aims to bring care to stroke victims" via Nora O'Neill of The Gainesville Sun — UF Health unveiled the state's first Mobile Stroke Treatment Unit in a ribbon-cutting ceremony at the University of Florida on Monday. The unit is equipped to bring stroke treatments to the victim, allowing medical professionals to respond more quickly in life-threatening situations. UF Health President David R. Nelson said that the mobile unit and others to come could help treat and save many of the 40,000 stroke victims UF Health sees.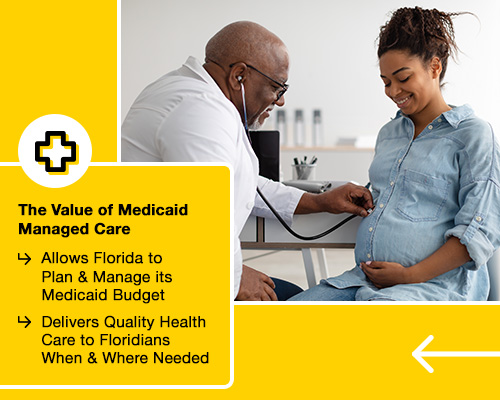 — LOCAL: SW. FL —
"DeSantis critic, professor tossed from New College after inviting Black historian Marvin Dunn to campus" via Naomi Feinstein of The Miami New Times — On May 12, New College of Florida's visiting professor Erik Wallenberg learned the school's administration opted not to renew his contract, leaving the school without a United States history teacher. Though he'd been an outspoken critic of New College's recent anti-"woke" overhaul, the axing of his teaching position made little sense to Wallenberg from an academic standpoint. The social sciences department had been supportive of his planned return for another year, he had received positive student evaluations, and he had just published an American history research paper.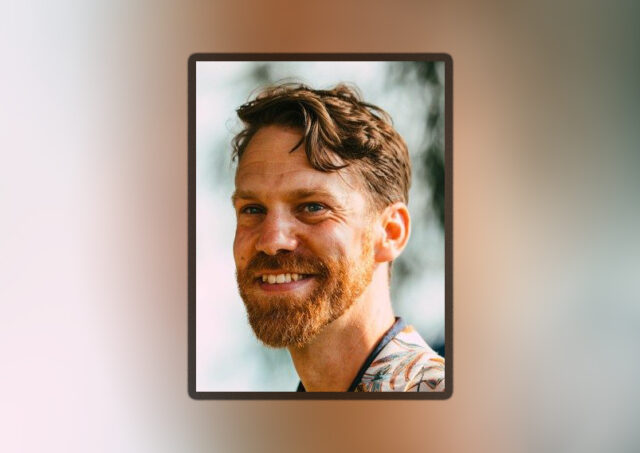 "Sarasota School Board ranks Hillsborough administrator atop Superintendent shortlist" via Steven Walker of the Sarasota Herald-Tribune — The Sarasota County School Board ranked Terrence Connor, a high-level administrator for the Hillsborough County Schools, as its top choice to be the district's next Superintendent at a workshop Monday. Representatives of the search firm McPherson & Jacobson presented six shortlist candidates in alphabetical order to the School Board members, and then read from each candidate's references and showed short videos of the candidates answering pre-set questions. The Board later narrowed their ranking to the top four candidates: Connor, Josiah Phillips, current Sarasota Schools interim administrator Allison Foster and Charles Van Zant. The ranking comes before any one-on-one candidate interviews and meetings with a Board-appointed Advisory Committee but follows the public posting of all 20 applicants for the position.
"How much did property values increase across Sarasota-Manatee? Billions added to tax rolls" via Derek Gilliam of the Sarasota Herald-Tribune — Property values in Sarasota and Manatee counties have continued their dramatic increases, with the latest property tax roll figures underscoring the meteoric rise with another year of double-digit growth, according to property appraisal records submitted to local governments. Each year the elected property appraisers' offices submit the total taxable property value in each municipality, county and district to local government officials. This year Sarasota County's taxable value increased by 13.4%, from $82.3 billion to $93.4 billion, according to the Sarasota County Property Appraiser's Office. The Manatee County Property Appraiser's Office reported its countywide taxable value to be $62 billion, up 17.5% from the 2022 taxable value of $52.8 billion.
"Blue-green algae bloom in Fort Myers Shores" via Elizabeth Biro and Paul Dolan of WINK — Smelly blue-green algae are covering the end of a boat launch at the Davis Boat Ramp at Fort Myers Shores. Captains for Clean Water's Chris Wittman said he's concerned about how early we see blooms this season. For now, we know a significant toxic algae bloom is present on Lake Okeechobee. The bloom in Fort Myers Shores was enough for the Florida Department of Health to issue a health advisory. As always, if you see blue-green algae in the water, don't go swimming or play in it. Also, keep a close eye on your pets to make sure they don't drink the water.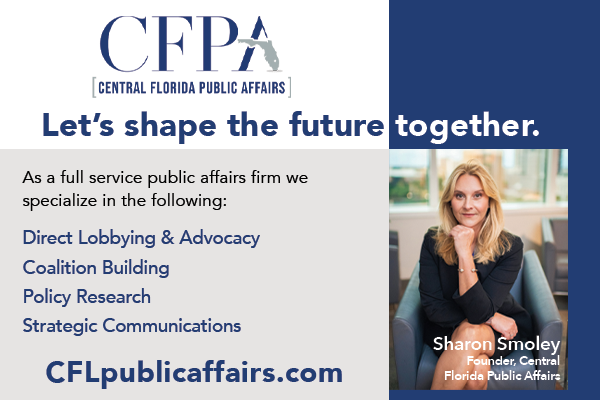 — TOP OPINION —
"Anatomy of a murder: How the Democratic Party crashed in Florida" via Steve Schale for Bulwark+ — While it's not sexy, these routine mechanics of electioneering — the blocking and tackling of politics — are something Republicans in this state do very well on a year-round basis. This is why we have an overwhelmingly re-elected DeSantis and his Free State of Florida, while my state's Democratic Party is barely hanging on life support.
Outside groups are fine. I ran a national group in 2020 that was created to support Biden. But what happened in Florida is that the outside groups — not the candidates or the party — were designated to be the primary driver of turnout, messaging, and in some cases, even candidate recruitment.
It's a self-fulfilling prophecy. The idea that Florida Democrats should sublimate themselves to a donor alliance was predicated on the belief that the Florida Democratic Party itself should be weak.
This may have served these groups well. But it has been disastrous for actual Democratic candidates. The entire model should have been flipped — building a strong party first and using the outside groups to supplement it. But instead, we kept the party down to benefit the outside groups.
The lesson here ought to be painful for Democrats: We didn't lose the demographic battle — we lost the partisan organizing and persuasion battles.
Is there a pathway back for Democrats in the Sunshine State? Sure. But it requires tearing everything down to the studs and starting over, focusing on the basics: finding good candidates and speaking to the concerns of voters in a majority coalition.
— OPINIONS —
"The GOP's authoritarian acceleration" via Jonathan Chait of New York magazine — The party's leader is an authoritarian and a crook, and its media apparatus is rank propaganda, making it impossible to identify or correct even the grossest crimes. This is the definition of an internal culture that is beyond repair. The only possible response for anybody possessing a minimal commitment to democracy is to get out. Yet the years since Trump arrived on the Republican scene have instilled in the party's elite a learned helplessness. The notion that the GOP could grow so dangerous that they must abandon it for the sake of the Republic is unimaginable to them. Trump is planning a second term that can break down every guardrail that held him back the first time. The Republican "opposition," as it were, is dedicated to bringing more planning, intraparty support, and ruthlessness to the very same project.
"Don't believe the Left's anti-DeSantis narratives" via Salena Zito of the Washington Examiner — Initially, much of the national coverage of DeSantis' Presidential Primary campaign began with a fixation on proving whether or not he was likable to Republican Primary voters. When that was disproved after several planned and unplanned retail stops, the fixation turned to his disdain for the press by not taking questions. In fact, the narrative hit a fever pitch when a reporter asked DeSantis, "How come you're not taking questions from voters," at the very moment he was standing in a sea of voters who were clearly asking him questions and talking to him. DeSantis looked around and asked, "Are you blind? OK, so people are coming up to me, talking to me about whatever they want to talk to me about." When legacy media reports DeSantis isn't engaging or taking questions from voters when he is clearly standing in a field of voters and taking questions, people are not going to trust that you are getting the story right. Or worse, they are going to assume you are trying to create a storyline rather than follow a story.
"School choice's window of opportunity" via Lindsey M. Burke for ReimaginED — In his essay "Opening Doors for School Choice," Rick Hess has offered characteristically sage and sober advice to advocates of school choice. Five states have enacted universal Education Savings Accounts or ESA-style policies so far, in addition to several additional new or expanded choice policies, Hess urges advocates to leverage their momentum prudently. The window of opportunity for school choice is still open, but who knows for how long? School closures and the politicization of the classroom posed a significant public policy problem for many families to which school choice could provide a solution, both in offering parents an immediate escape hatch to educational alternatives and in giving parents more bargaining power with their local district schools.
"Pride Month has a new energy this year" via Carlos Guillermo Smith for the Orlando Sentinel — Celebrating LGBTQ Pride Month in Orlando may look a little different this year. There may be more rainbow flags than usual and more trans flags too. Many people, myself included, may feel the need to be a little extra this June. Those who know me, know that's already saying a lot. We'll see more people at the grocery store wearing rainbow T-shirts with messages like "Say Gay," "Protect Trans Youth" or "Orlando United." That's because this year's Pride has created an energy of proud defiance in Central Florida, and everyone knows why. This year, Orlando's LGBTQ community should proudly raise our flags higher than ever before as an act of political resistance. Be extra. Wear the rainbow T-shirt. Show your colors. The drag shows must go on. We will not let hate win.
"If Dr. Frank-N-Furter isn't safe, nobody is" via Diane Roberts of Florida Phoenix — "The Rocky Horror Show," the award-winning musical mélange of science fiction, muscle movies, and gender-fluidity, has just turned 50. "Rocky Horror" was a huge stage hit and, while the 1975 film initially flopped, it then took off as one of those "cult classics" that conquers the world. "Rocky Horror" is still the longest-running theatrical release in cinema history. In Britain, it's considered a cultural treasure, saluted on the BBC. Britain has plenty of problems, but at least the country isn't freaked out by the sight of a guy in lipstick and heels. Or even a man with "prosthetic or imitation breasts," now forbidden by Florida law.
"Hurricane season is here: Reduce the potential for damage & update your insurance" via Logan McFadden of the Tallahassee Democrat — As Summer nears, Floridians are looking to enjoy the warm weather and sunshine. But there's another important season they must also take time to prepare for — hurricane season. While most know to stock up on water, canned goods, and batteries, it's also important to take steps to reduce the potential for damage to your property and review your insurance coverage. To prepare for this hurricane season, it is also imperative that homeowners and business owners review and, if needed, update their insurance policies. Check your deductible and make sure you are comfortable with the amount. Your policy may also have a separate hurricane deductible.
"For girls' sake, let's end the myth of the 'fearless' girl" via Mattie Kahn of The New York Times — The "fearless" label becomes not a compliment but a condescension — a term that across centuries has minimized the seriousness of girls' activism and the real dangers they face as they put their bodies, their identities and their futures on the line. Their activism isn't naive. It's the reasoned result of the stomach-churning awareness that girls can't count on someone else to save them. In 2017, a Boston-based investment firm immortalized this version of our fantasies by sponsoring the "Fearless Girl" statue. "Fearless" is a well-intentioned descriptor. But we haven't really created a generation of unflinching girls. With our broken world, we've scared them into action.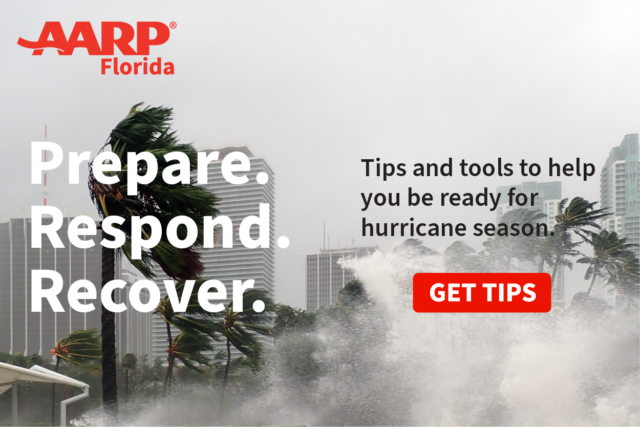 — INSTAGRAM OF THE DAY —
— ALOE —
"How the Marvel Cinematic Universe swallowed Hollywood" via Michael Schulman of The New Yorker — A month after "Quantumania" opened, Disney abruptly fired Victoria Alonso, Marvel's long-serving head of postproduction. Disney said that Alonso had violated her contract by promoting an Oscar-nominated feature that she produced for another studio. A source close to the matter told a different story: Alonso, a gay Latina, had been barred from the "Wakanda Forever" press tour after she gave a speech accepting an award from GLAAD which criticized Disney's handling of Florida's "Don't Say Gay" bill. When her team was then asked to edit out rainbow flags and other pride symbols from a San Francisco street scene in "Quantumania" for certain release territories, she refused, and the outside film was a pretext to fire her. After her lawyer threatened "serious consequences," Alonso reached a multimillion-dollar settlement with Disney.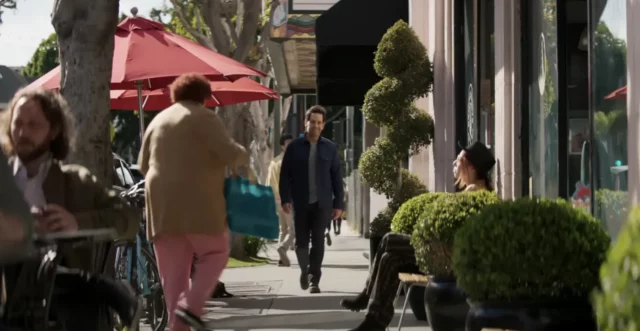 "Going to Florida Supercon 2023? Here's everything you need to know, including who can you meet there" via Samantha Neely of the Fort Myers News-Press — Florida fans of "Star Wars," "Our Flags Means Death," "Chainsaw Man," and more can soon meet their favorite celebrities while cosplaying their favorite characters. Florida Supercon 2023 is headed to Miami, providing the largest convention in the state for attendees to nerd out on their favorite shows, movies, comics, and video games. Florida Supercon is an annual three-day pop culture convention that celebrates comic books, animation, cartoons, animé, video games, cosplay, fantasy, sci-fi, pop culture, and all things geek. It is the largest event of its kind in South Florida.
"Florida gas prices lowest since April, but OPEC production cut could drive prices up again" via Jesse Scheckner of Florida Politics — At $3.36 per gallon on average statewide, gas prices in Florida are the lowest since April. Motorists in the Sunshine State paid 5 cents less per gallon on Sunday than they did the week prior. The reason for the cheaper fuel, AAA spokesperson Mark Jenkins said, is a downturn in oil prices. That might end soon due to another round of oil production cuts the Organization of the Petroleum Exporting Countries (OPEC) and its partners agreed to over the weekend.
— HAPPY BIRTHDAY —
Best wishes to Lt. Gov. Jeanette Nuñez, Cathy Schroeder, former Deputy Staff Director for Florida Senate Democratic office, and Cameron Lee Ulrich.
___
Sunburn is authored and assembled by Peter Schorsch, Phil Ammann, Daniel Dean, Ryan Nicol, Jacob Ogles, and Drew Wilson.