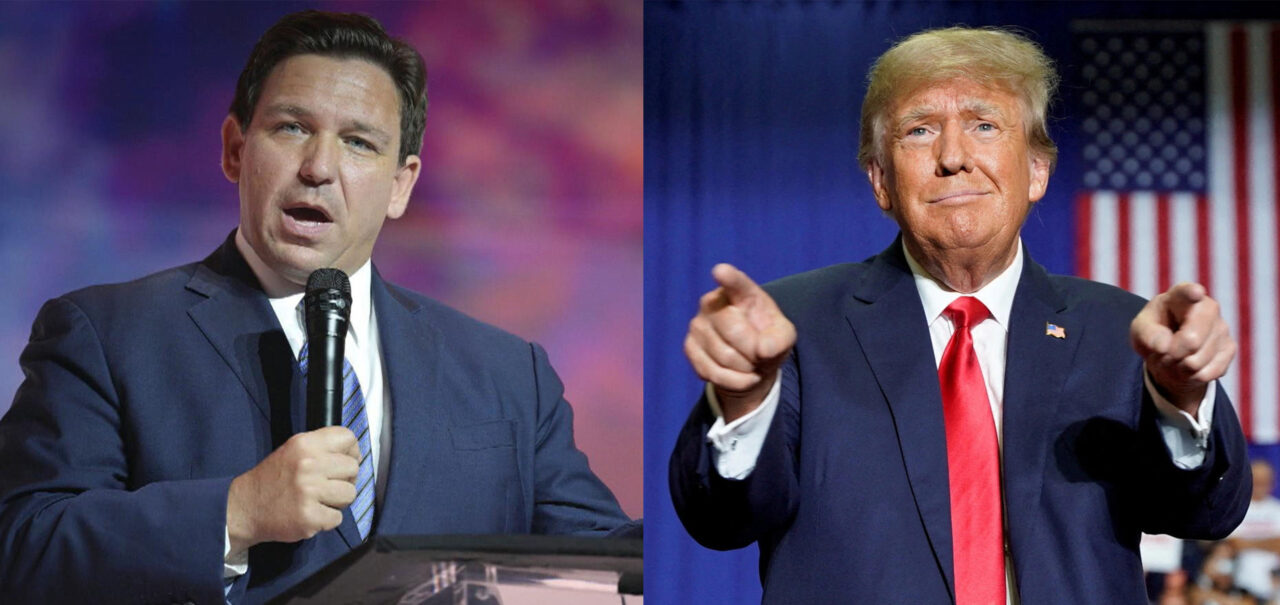 DeSantis is down 34 points with men in this survey, but much closer with women.
A new survey of the 2024 Florida GOP Presidential Primary reveals a 20-point lead for Donald Trump over Ron DeSantis.
In the Sunshine State Battleground Poll conducted from May 31 to June 2, the former President commands 53% support, with DeSantis at 33%.
No other candidates are remotely competitive: Mike Pence, Nikki Haley, Tim Scott and Vivek Ramaswamy all register 2% support, with others even farther back.
Only 3% are undecided in this survey.
The segmentation reveals some interesting divides, including by gender. While 58% of men prefer Trump, versus just 24% backing DeSantis, women are much more evenly split, with Trump up 46% to 43%.
Most age groups prefer Trump by large margins, with DeSantis most competitive among voters 65 and older, where he trails 45% to 36%.
DeSantis is also more competitive in some regions than others, including a statistical tie in the Orlando area, with Trump and the Governor each drawing 43% support. Trump only leads by 10 points (48% to 38%) in North Florida and the Panhandle.
DeSantis also leads among one educational cohort. While he's behind with high school graduates, those with some college, and those with advanced degrees, he leads 45% to 42% with those who have Bachelor's Degrees.
Though the sample sizes are small, DeSantis also leads with those who are widowed and separated, while married, single, and divorced people prefer Trump.
Polling of the Florida landscape has been all over the place so far.
In May, a Victory Insights poll revealed a dead heat, with DeSantis and Trump each drawing 38% support.
A National Research Inc. poll commissioned in May by American Greatness shows Donald Trump ahead of the Florida Governor, 42% to 34%.
In a Mason-Dixon Polling and Strategy survey conducted in late March, DeSantis was ahead of Trump, 44% to 39%, with other names far behind.
A March survey of 443 Republican Florida voters from Emerson College shows the former President up 3 points over the Florida Governor. Trump took 47% of those surveyed with DeSantis taking 44%.
The Florida Governor had 52% support in the University of North Florida Public Opinion Research Lab survey of the race conducted early in March, 25 points ahead of Trump.
Meanwhile, a January survey by Suffolk University and USA Today found Trump was the choice of 47% of those surveyed, while 40% preferred DeSantis.