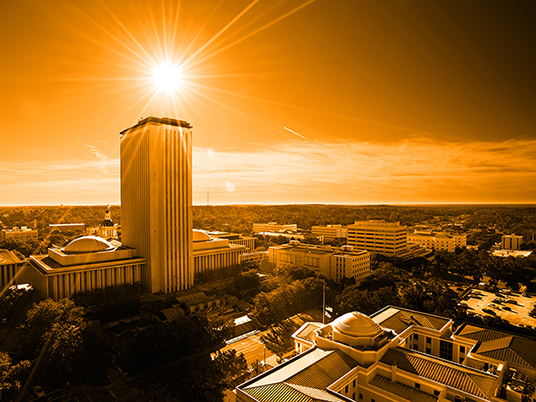 Good Tuesday morning.
The Southern Group scooped up former Senior Chancellor Dr. Henry Mack from Florida's Department of Education to lead a new full-service consulting practice that will advise clients on a wide array of areas in the education space.
"Our clients look to us to help them navigate ever-changing industries. Henry understands the intersection of education and the private sector, and with his vast experience and expertise, there is no one more qualified to advise our clients," said Rachel Cone, Managing Partner of The Southern Group.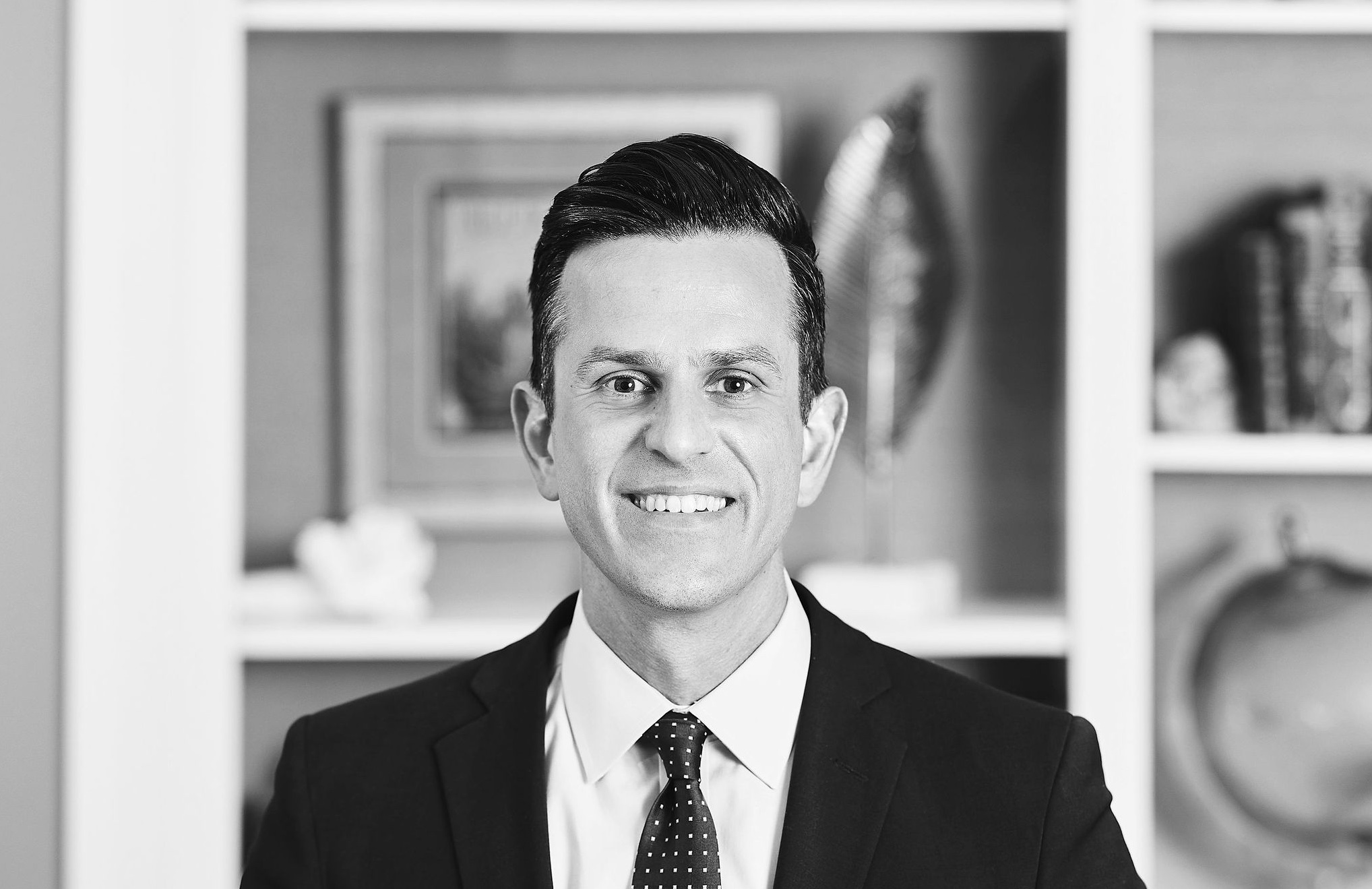 At DOE, Mack led the Divisions of Florida Colleges, Career and Adult Education, Vocational Rehabilitation, Blind Services, the FDOE's Office of Workforce Innovation and Economic Alignment, and the Commission for Independent Education.
Before DOE, Mack served as a Vice President for Workforce Education and Innovation at Broward College, overseeing the college's career and technical education programs, the development of new baccalaureate degree programs, and the college's business incubator and accelerator.
"Henry's tenure at the Florida Department of Education was marked by many successes, among them are helping the state of Florida achieve record workforce enrollment and completion numbers, record numbers of registered apprentices, industry certifications, and the scaling of entrepreneurship education and training, all in view of helping Florida reach its workforce education goals," said Education Commissioner Manny Diaz Jr.
"While he will be missed at the Department, I know he will continue to serve our public schools, colleges and universities with enthusiasm and a strong determination to help all Floridians find a pathway to economic prosperity."
—
Government affairs firm Continental Strategy is continuing its rapid expansion with the addition of Courtney Larkin to the Tallahassee team.
Larkin brings years of government affairs experience to the firm, having held leadership positions at the Florida Farm Bureau, the Florida Bankers Association and Florida's Office of Financial Regulation.
Just one year old, Continental Strategy rocketed into the top 15 lobby firms in the state, posting $1.23 million in earnings during the first quarter according to a Florida Politics review of lobbying compensation reports.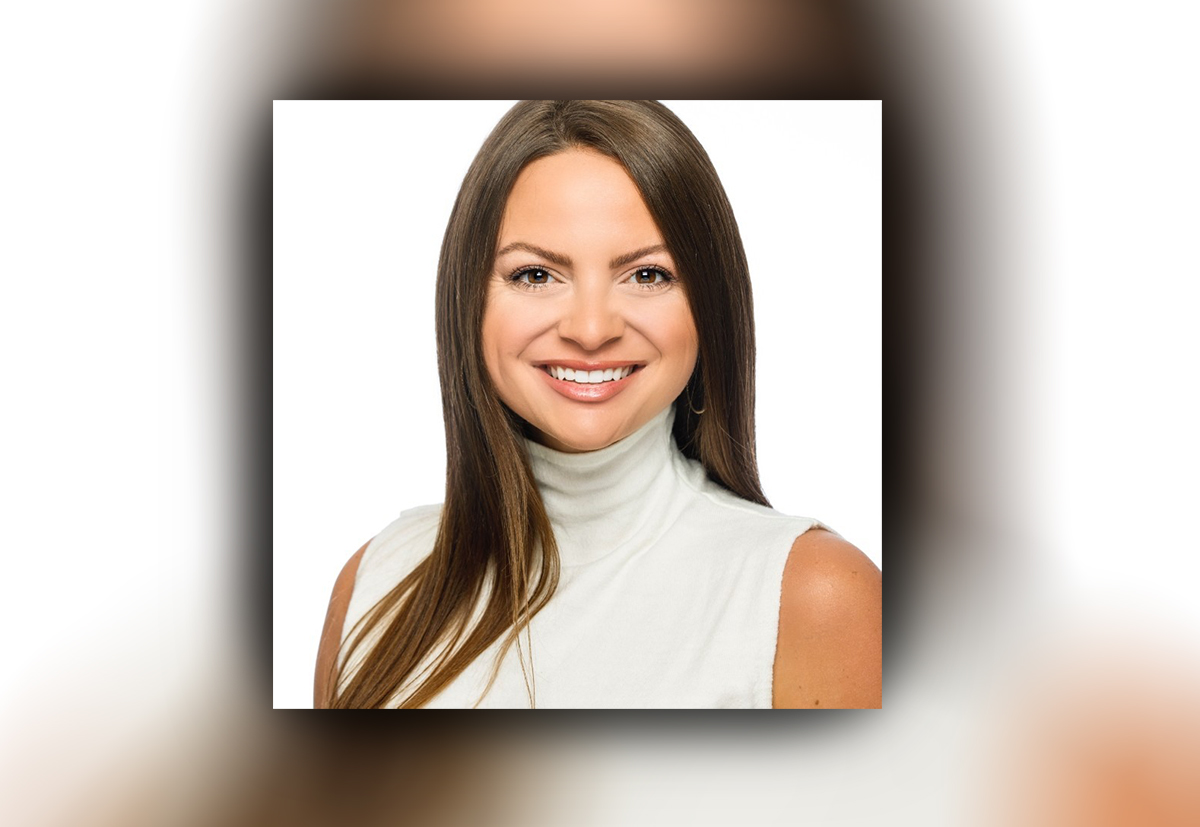 "Courtney brings new and unique experience to Continental Strategy that will help expand our specialties into even more areas of government," said Continental Strategy president and co-founder Carlos Trujillo, a former Ambassador and state Representative. "Her work in financial regulation and the agricultural arena will bring us fresh energy and insights into complex policymaking. We are excited to have her join our rapidly growing team."
Larkin has more than 10 years of experience lobbying on financial services, K-12 education and agriculture issues. Since 2021, she has worked at the Florida Farm Bureau, starting as the Assistant Director of State Legislative Affairs before moving up to Director early last year.
Larkin came to the Florida Farm Bureau Federation from the Florida Bankers Association, where she served as Assistant Vice President of Government Affairs. At FBA, she drew upon her earlier experience as the Deputy Director of Government Relations for the Florida Office of Financial Regulation under Chief Financial Officer Jimmy Patronis from 2017 to 2018.
—
Robyn Metcalf Blank has joined The Griffin Group as a Principal with the firm.
Blank comes to TGG with more than a decade of experience advocating and developing policy solutions to improve outcomes for Florida's most vulnerable children. At TGG, Blank will head up the firm's non-profit and education practice.
"Robyn brings a fresh perspective to the firm and helps solidify our commitment not only to client needs, but to serving our community as well," said TGG Partner Keaton Alexander Griffin. "Robyn has dedicated her career to non-profit advocacy, which she will continue with the firm."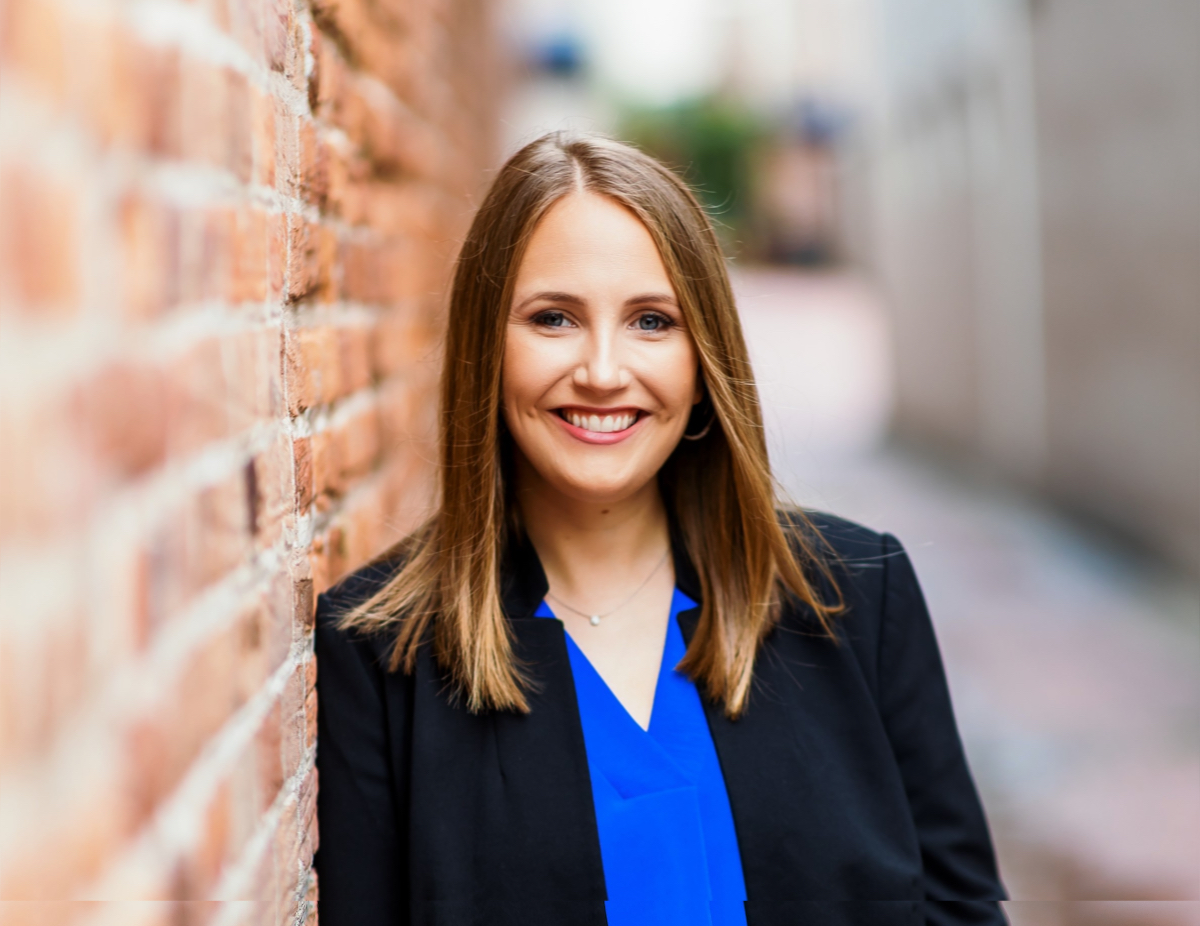 Blank most recently served as the Director of Special Projects with the Florida Alliance to End Human Trafficking and will continue her work with the organization in her new role with TGG. She previously worked as the Statewide Director for the Open Doors Outreach Network, providing around-the-clock care and support to survivors of sex trafficking in Florida. 
The Griffin Group was founded last year by political power duo Keaton and Tom Griffin. The firm provides government relations, business and non-profit development services.
—
A long-time leader in U.S. Rep. Vern Buchanan's office is stepping away from the Capitol.
Sally Shely, now the District Director for Buchanan, announced her retirement after working 27 years in Congress. She was among Buchanan's first hires after his election to Congress in 2006 and has served in many roles, including as Communications Director.
"From day one, Sally has demonstrated the leadership, work-ethic and professionalism that has made her one of the most respected district directors in Congress," Buchanan said. "While she will be greatly missed in the office, Sandy and I want to congratulate Sally on her retirement and thank her for her selfless service to the people of Florida's 16th congressional district."
Tara Poulton, most recently Vice President of the Manatee Chamber of Commerce, will take over as Buchanan's District Director. Buchanan said Poulton's "communications skills, combined with her passion for public policy and heart for constituent services make her the ideal person for this position."
Shely previously served as Regional Director for former U.S. Rep. Mel Martinez, an Orlando Republican, and as District Director for former U.S. Rep. Katherine Harris, a Sarasota Republican and Buchanan's predecessor. Before that, she served seven years as communications director for former U.S. Rep. Charlie Bass, a New Hampshire Republican, and as Press Secretary for former U.S. Rep. Bill Zeliff, also a New Hampshire Republican.
— SITUATIONAL AWARENESS —
—@BrianKempGA: Taking our country back from Joe Biden does not start with congratulating North Korea's murderous dictator.
—@JohnPavlovitz: Growing up, we had a word for "woke." It was "empathetic." Don't apologize for giving a damn. It's the whole point of being human.
—@Emeriticus: This is right. Trump went from popularizing "woke" and saying in 2021 "everything woke turns to shit" to now leading the retreat from culture war issues at a time when probably more Americans than average see those issues as directly impacting their lives.
—@MarcACaputo: Grammar question/tangent that Dave's post led me to: With Ron DeSantis campaigning so much with Casey DeSantis, are they "the DeSantises" or do we look to Latin and consider "DeSantis" a 3rd declension I-stem noun — the plural of which would make them "the DeSantēs?"
—@BruceBartlett: CNN CEO Chris Licht has pissed away decades of hard-earned journalistic capital for nothing. It ranks with Elon Musk's decimation of Twitter in the annals of bad business management. The Harvard Business School will study both as what not to do.
—@ChrisPavlosvski: Community notes on Twitter is a really bad idea. It's a fancy word for fact checking, which will eventually be gamed, hijacked and/or cause more harm than good. I've seen this story too often and I won't let it happen on Rumble.
— DAYS UNTIL —
DeSantis to speak at 2023 NCGOP State Convention — 3; The 2023 Tonys — 6; Disney and Pixar's 'Elemental' premieres — 10; 'The Flash' premieres — 10; DeSantis to headline Nevada PAC's annual basque fry — 11; 'Secret Invasion' premieres on Disney+ — 15; 'The Bear' returns to Hulu — 16; Florida Chamber 2023 Florida Learners to Earners Workforce Solution Summit — 21; 'Indiana Jones and the Dial of Destiny' premieres — 24; 'Mission Impossible: Dead Reckoning — Part One' premieres — 38; Florida Chamber 37th Annual Environmental Permitting Summer School — 44; Christopher Nolan's 'Oppenheimer' premieres — 47; 'Captain Marvel 2′ premieres — 56; Beyoncé's 'Renaissance' tour in Tampa — 70; Florida House Fall 2023 Interim Committee Meetings begin — 104; Martin Scorsese's 'Killers of the Flower Moon' premieres — 122; 2023 Florida Chamber Annual Meeting & Future of Florida Forum — 139; 'Dune: Part Two' premieres — 153; Ridley Scott's 'Napoleon' premieres — 168; Florida's 2024 Regular Session begins — 217; South Carolina Democratic Primary — 234; New Hampshire and Nevada Democratic Primaries — 248; Georgia Democratic Primary — 253; Michigan Democratic Primary — 265; 'A Quiet Place: Day One' premieres — 276; 2024 Oscars — 278; 'Spider-Man: Across the Spider-Verse' Part 2 premieres — 298; 'Kingdom of the Planet of the Apes' premieres — 353; Opening Ceremony of the 2024 Olympic Games — 416; 'Thunderbolts' premieres — 416; Georgia Tech to face Florida State in 2024 opener in Dublin — 449; 'Blade' reboot premieres — 462; 'Deadpool 3' premieres — 523; 'Fantastic Four' reboot premieres — 669; 'Avengers: The Kang Dynasty' premieres — 696; 'Avengers: Secret Wars' premieres — 885.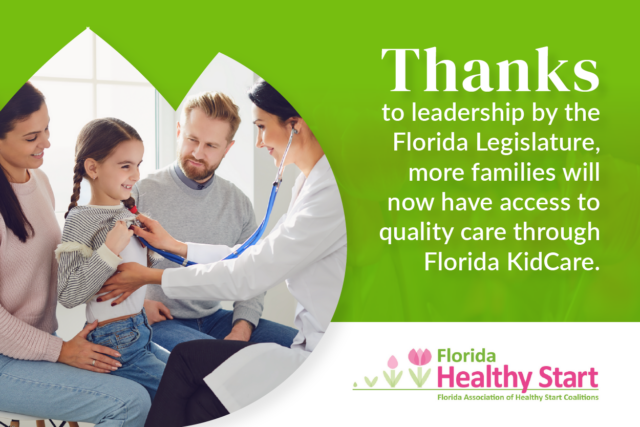 — TOP STORIES —
"Ron DeSantis hits Donald Trump from the right while the ex-president looks ahead to the general election" via Jill Colvin of the Associated Press — In his first week on the campaign trail as a presidential candidate, Gov. Ron DeSantis repeatedly hit his chief rival, Donald Trump, from the right.
"This is a different guy than 2015, 2016," DeSantis told a conservative radio host before slamming the bipartisan criminal justice reform legislation Trump championed as "basically a jailbreak bill" that allowed dangerous people out of prison.
He also accused Trump of "turning the reins over" to Dr. Anthony Fauci during the COVID-19 pandemic, said Trump had "endorsed and tried to ram" an "amnesty" bill through Congress and vowed that — unlike the former president — he would finish building the U.S.-Mexico border wall.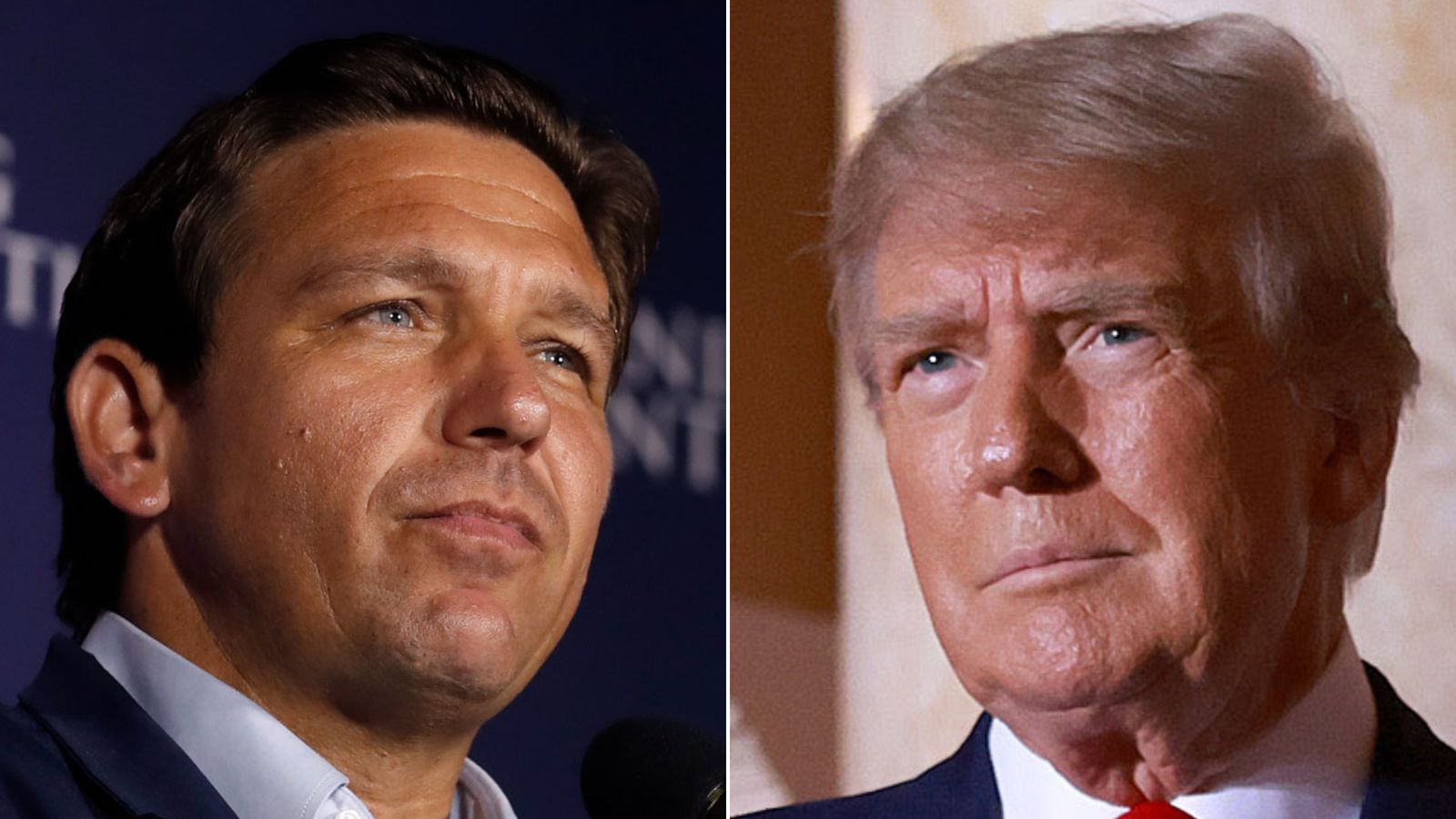 In Iowa on Saturday, he hit back at Trump for saying he didn't like the term "woke" because people have a hard time defining it. "Woke is an existential threat to our society," DeSantis said. "To say it's not a big deal, that just shows you don't understand what a lot of these issues are right now."
Trump, meanwhile, has repeatedly attacked DeSantis from the left. He has suggested that even anti-abortion activists consider Florida's new six-week abortion ban "too harsh" and argued that DeSantis has made himself unelectable on a national level with his votes as a congressman to cut Social Security and Medicare — even though Trump's proposed budgets also repeatedly called for major entitlement cuts.
The attacks underscore the underlying early dynamic of the race: As DeSantis tries to win over GOP primary voters and chip away at Trump's commanding early lead, Trump is already pivoting to a general election matchup against President Joe Biden. In the meantime, Trump has been pushing back against DeSantis' argument that the Florida governor, not the former president, is the more viable general election candidate.
"DeSantis is trying to convince Republicans the Trump years weren't all that great. Will they believe him?" via Steve Contorno of CNN — As he seeks to drive a wedge between GOP voters and Trump, DeSantis is faced with the difficult task of attacking a former President whom many Republicans still idolize. But even more popular among Republicans than Trump himself is the Trump presidency, a challenge the GOP primary field has been straining to navigate so far. When Trump exited the White House in January 2021, 86% of Republican voters deemed his single term in office a success, according to a CNN survey at the time.
More than two years later, those sentiments haven't changed. DeSantis had previously avoided publicly carping on Trump's time in office. Since entering the race last week, however, DeSantis has attempted to step on the rose-colored glasses through which many Republicans still view Trump's White House term.
—"Porn stars vs. parenthood: DeSantis plays the family card against Trump" via Natasha Korecki and Henry J. Gomez of NBC News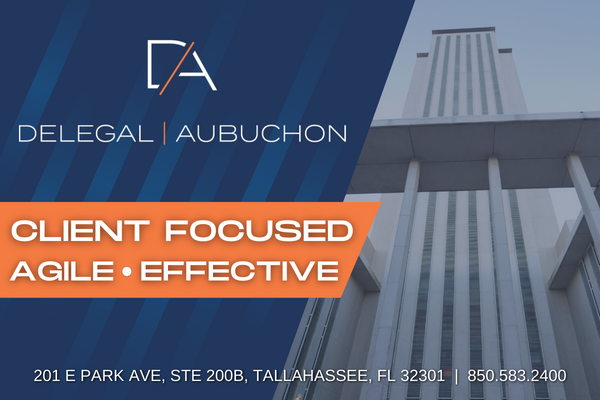 — THE TRAIL —
"DeSantis relied heavily on big donors in initial money haul" via Shane Goldmacher of The New York Times —The DeSantis campaign said it had around 40,000 donors in May as "we raised over" $8.2 million, according to text messages and emails to supporters asking for more donations. That works out to an average of more than $200 per donor — a figure far higher than is typical for a campaign heavily funded by grass-roots support. How a campaign raises money matters. Because of strict campaign contribution limits of $3,300 per person for the primary, campaigns that raise money chiefly from bigger contributors cannot return to those same donors again and again for support. Tim Tagaris, a Democratic digital strategist who oversaw the Sanders fund-raising operation in 2020, called the number of DeSantis donors surprisingly small.
"DeSantis, seen as aloof, leans into retail politics" via Alex Leary and John McCormick of The Wall Street Journal — It was already nearly 80 degrees when Gov. Ron DeSantis walked into VFW Post 1670 just after 9 a.m. Thursday. "I did my part: I brought the Florida sunshine for ya," he said to laughter in Laconia, N.H. The quip was part of an effort by DeSantis to address a persistent criticism: that he lacks the folksy style of campaigning expected in states that hold the first nomination contests. It is an approach that differs from his two TV-driven bids for Governor, and his recent appearances suggest his handlers believe the solution is to lean into small talk as he tries to connect with voters. DeSantis is also trying to leverage his working-class roots.
—"DeSantis on the trail: Combative with critics, not yet cozy with voters" via Hannah Knowles, Colby Itkowitz and Dylan Wells of The Washington Post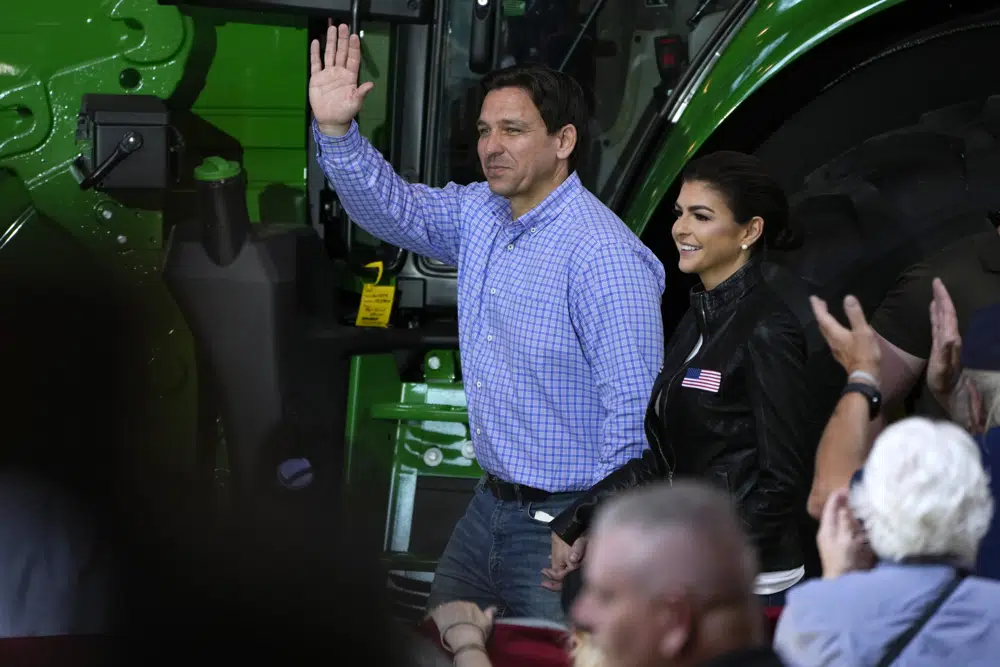 "DeSantis signs Bible, Pence hops on motorcycle at 'Roast and Ride' event in Iowa" via Michelle L. Price, Hannah Fingerhut and Thomas Beaumont of The Associated Press — Pence and DeSantis were among the White House contenders appearing at a rally at the state fairgrounds near Des Moines hosted by U.S. Sen. Joni Ernst. Her annual political event, the "Roast and Ride" — a combination barbecue-rally and motorcycle ride — kicks off a busy summer campaign season heading into the state's first-in-the-nation caucuses early next year. DeSantis, with his wife, Casey, and three young kids in tow, chatted with voters, gave out autographs and signed the Bible of a man who thanked DeSantis for "standing up to Disney."
—"Stress ball pigs, pork sandwiches & metal hogs. Sights, sounds of Joni Ernst's Roast & Ride" via Francesca Block and Virginia Barreda of the Des Moines Register 
—"DeSantis is marquee speaker at biker rally after Trump opts out" via Jennifer Jacobs and Christian Hall of Bloomberg 
"DeSantis plays up 'poem ban hoax' for Iowa crowd" via A.G. Gancarski of Florida Politics — DeSantis told a campaign crowd in Cedar Rapids that the removal of work from the National Youth Poet Laureate from a Miami Lakes elementary school had nothing to do with him, but the coverage of "the poem ban hoax" nonetheless illustrated "the dishonesty of legacy media outlets." The Associated Press reports that the literary work is on the "restricted list." Miami-Dade clarified that the book is now part of the "middle grades collection" in a tweet that didn't mollify critics.
"DeSantis rips Joe Biden for undercutting New Hampshire Primary" via A.G. Gancarski of Florida Politics — The Florida Governor told a crowd in Laconia that the President was "trying to abandon New Hampshire as the First In The Nation state" in the Primary process. "And that is wrong and he's doing that for his own political benefit without understanding the role that a smaller state can play in this nomination process," DeSantis said. Back in December, Biden urged the Democratic National Committee to consider moving the Granite State back in the calendar, saying the "nominating process" does not "reflect the diversity of America." DeSantis told Laconia Republicans that what Biden has been doing with the Democrats is wrong. "I'm glad the Republicans are holding the line and are committed to New Hampshire," the Governor added.
"DeSantis claims Florida 'chose freedom over Fauci-ism' during pandemic, amid Trump attacks" via Julia Shapero of The Hill — DeSantis touted his state's response to COVID-19 on Saturday, claiming they chose "freedom over Fauci-ism," amid Trump's recent attacks on his pandemic record. "We held the line when freedom itself hung in the balance," DeSantis argued during Ernst's annual Roast and Ride fundraiser. "We refused to let our state descend into some type of Fauci-an dystopia, where people's livelihoods were ruined and their freedoms were curtailed." Trump has repeatedly hit DeSantis' response to COVID, pointing to the state's relatively high number of deaths and its brief lockdown at the outset of the pandemic. The Florida governor responded to Trump's comments, claiming the former President wouldn't have made the same comments "six months ago."
"DeSantis rips 'petty' and 'juvenile' Donald Trump attacks" via A.G. Gancarski of Florida Politics — DeSantis is retaliating against continued attacks from Trump. During a hit on the Pulse of New Hampshire, the Florida Governor blasted Trump for "petty" and "juvenile" attacks, suggesting that that ad hominem tendency is one reason Republicans are out of power. "I think it's so petty. I think it's so juvenile. I don't think that's what voters want," the Governor said. DeSantis then turned his attention to the holistic critique. "And honestly, I think that his conduct, which he's been doing for years now. I think that's one of the reasons he's not in the White House now because I think he alienated too many voters for things that really don't matter," DeSantis said.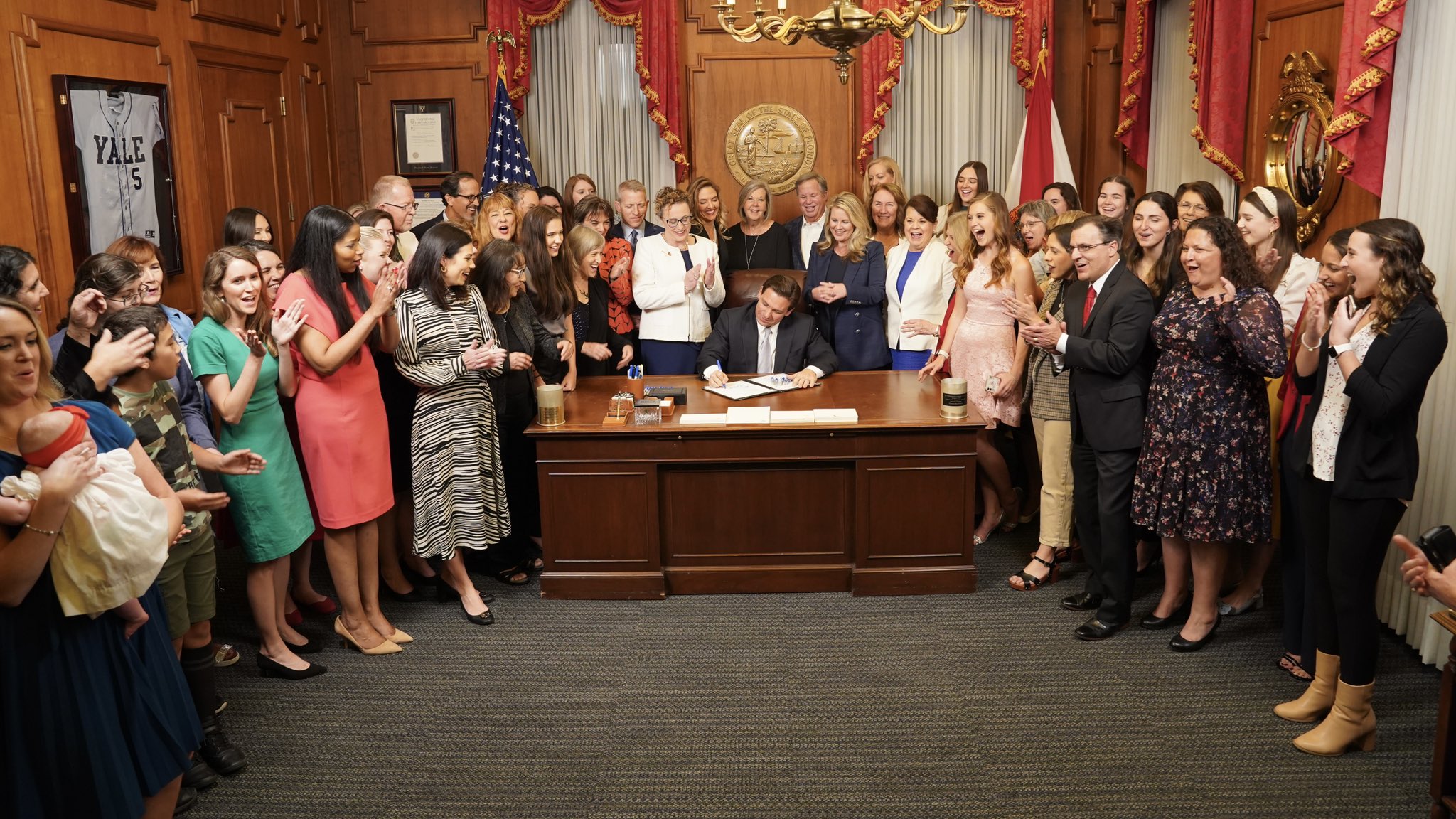 "DeSantis super PAC leans into abortion fight with Trump" via A.G. Gancarski of Florida Politics — The super PAC supporting the Ron DeSantis presidential campaign has a new 45-second spot highlighting Hawkeye State activists irked by the former President's belief that Florida's new six-week abortion ban (the Heartbeat Protection Act) is "too harsh." The spot is the latest attempt by DeSantis' political operation to paint Trump as outside the Republican mainstream on the abortion issue. In a May speech to the National Religious Broadcasters Convention, the Governor defended the "strongest pro-life bill that Florida has seen in its modern history." These comments countered Trump's take that the Governor is "losing women voters like crazy" and "has a big problem with women voters" because the law was "too harsh." But they did not name the former President.
"Karl Rove on Trump-DeSantis feud: We learn a lot about candidates by 'how they trade blows'" via Julia Shapero of The Hill — Former George W. Bush aide Rove suggested on Saturday that voters can learn a lot about candidates by "how they trade blows," as the feud between Trump and DeSantis heats up ahead of the 2024 GOP primary. "We learn a lot about the candidates by how we see how they trade blows," he said on Fox News. "We get a sense of their character, we get a sense of their thought process, we get a sense of their inner strength. We decide whether they like them or not. And it's a helpful process." Rove warned that such infighting during primaries can "go overboard." However, he also noted that issues in the primaries are often difficult for the opposition to "pick up and run with."
—"DeSantis is scheming to steal the right-wing influencer vote from Trump" via Adam Rawnsley and Asawin Suebsaeng of Rolling Stone 
"In New Hampshire, DeSantis gives thanks for Tom Brady" via A.G. Gancarski of Florida Politics — Kicking off his presidential campaign swing in the Granite State, DeSantis isn't taking Brady for granted. DeSantis told potential supporters … that he was grateful the New England Patriots legend closed out his career in the Sunshine State with the Buccaneers. "I ended up becoming a Tampa Bay fan because that's where I grew up and, just so you New Englanders know, we really appreciated using Tom Brady for a few years," DeSantis said to cheers from Patriots fans. Before extolling Brady, the most successful quarterback in the history of the National Football League, DeSantis noted that since he was born in 1978 and had roots in the Pittsburgh area, there are "baby pictures of (him) in Steelers regalia" as he was "born near the tail end of the dynasty."
"Stumbling Biden and battles with the mouse, DeSantis campaigns in SC Lowcountry, Midlands" via Blake Douglas and Joseph Bustos of the Miami Herald — Polling shows DeSantis has a steep hill to climb against his top rival Trump for the Republican presidential nomination. But those numbers didn't dampen the spirits of nearly a thousand Beaufort County supporters as they packed onto the Okatie Ale House lawn and parking lot early Friday in DeSantis' first stop on a whirlwind, daylong sweep through South Carolina. After being greeted by South Carolina state Reps. Gary Brewer and Chris Murphy, DeSantis took the podium to the song "Real American," then opened with a quick jab at the man he's seeking to remove from office, Biden. "We've all seen those videos of (Biden) stumbling around," DeSantis began, referencing Biden's on-stage fall at Thursday's Air Force Academy graduation.
—"DeSantis faces 32-point deficit in Nevada" via A.G. Gancarski of Florida Politics
"DeSantis juggles two big jobs: Governor and presidential candidate" via Skyler Swisher of the Orlando Sentinel — If history is any guide, Floridians can expect an absentee Governor as DeSantis zigzags the country in pursuit of the White House. After announcing his candidacy on Twitter on May 24, DeSantis spent Tuesday through Friday in Iowa, New Hampshire and South Carolina. Even before officially entering the race, DeSantis faced criticism in April for politicking in Ohio while historic flooding inundated Fort Lauderdale. "If you want to go to a higher office, then don't hold us all hostage," said Democratic state Sen. Shevrin Jones. DeSantis' spokesman, Jeremy Redfern, brushed aside questions about DeSantis' plan for running Florida and a national campaign. "Do you remember 2022? He did both successfully while running for Governor," Redfern wrote in an email, referring to DeSantis' re-election race that he easily won over Democrat Charlie Crist.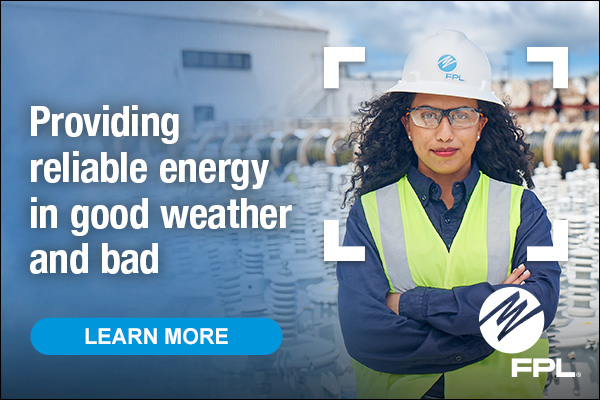 — MORE 2024 —
"Under pressure, Donald Trump finally qualifies Andrew Cuomo praise" via A.G. Gancarski of Florida Politics — Trump is doubling back on comments praising New York's former Governor, qualifying his remarks and saying he only meant to point out Florida had more COVID-19 deaths. "I never praised Former Governor Andrew Cuomo, as the dying New York Post is suggesting. I thought he was a horrible Governor, and have made that point for years. He was the enemy, and I would rip his Fake (Sanctimonious?) News Conferences apart. I did a lot to help New York, but he didn't even use the Convention Center or Medical Ship. Crazy!" … "But as bad as he was, all I said was that New York (4th worst) had fewer actual Covid deaths than (Ron DeSantis) run Florida (3rd worst). Those are the facts!"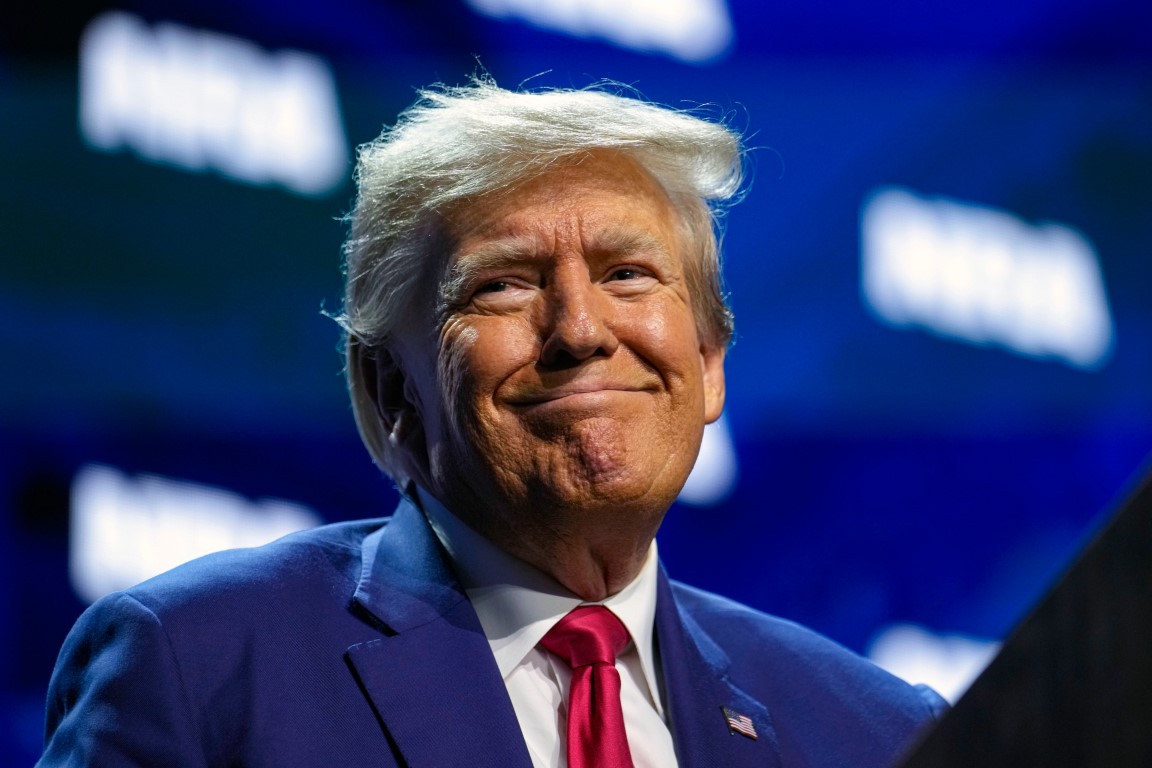 "RNC announces criteria to qualify for first 2024 presidential primary debate" via Brett Samuels of The Hill — The Republican National Committee on Friday detailed the criteria candidates will need to satisfy to qualify for the first presidential primary debate in August, including polling requirements and a pledge to support the eventual nominee. The first primary debate will take place Aug. 23 in Milwaukee, the party said, and a second debate will be Aug. 24 at the Ronald Reagan Presidential Library in California, if enough candidates qualify to make it necessary. "The RNC is committed to putting on a fair, neutral, and transparent primary process and the qualifying criteria set forth will put our party and eventual nominee in the best position to take back the White House come November 2024," Chairwoman Ronna McDaniel said in a statement.
—"TV networks battle for Republican debates" via Alex Thompson and Sara Fischer of Axios
"Biden's 2024 pitch highlights pragmatism over Trump's pugilism" via The Associated Press — Biden promised voters in 2020 that he knew how to get things done in Washington and could bring stability to the capital. It seemed like a message out of step with the more combative era brought on by Trump. But Biden prevailed, by more than 7 million votes, and as he seeks a second term, he is again trying to frame the race as a referendum on competence and governance, pointing to the bipartisan debt limit and budget legislation he signed on Saturday as another exemplar of the success of his approach. "The results speak for themselves," said Jeff Zients, the 80-year-old Biden's chief of staff.
"Nikki Haley says U.S. forces 'need to align' with countries including Russia; campaign says she misspoke" via Meg Kinnard of The Associated Press — Haley suggested in an interview that United States forces "need to align" with non-European countries including Russia to enhance global security, a remark her campaign characterized as a gaffe. Haley — who served the Trump administration as United Nations ambassador, first said "the Arab world," saying the U.S. needs Arab countries "to kind of join with us" on opposing Iran. "We need to start focusing on the allies that we have besides the Europeans and make sure that we have more friends — one, for our needs, so that we're not dependent on an enemy for energy or medicines or anything else, and then two, to make sure that we build those alliances so that the world is more safe."
"Florida Democrats are dwindling. Why?" via Steve Bousquet of the South Florida Sun-Sentinel — The Florida Democratic Party's long, slow descent is a result of many factors. After two decades of Florida having premier battleground state status, the national party wrote off the state in the 2022 cycle. The lack of money makes it harder to recruit candidates, and the accumulation of losses naturally is discouraging to rank-and-file activists. On top of that, Republicans have repeatedly enacted measures designed to make it more difficult for people to vote and to register new voters. Statewide, there were 36,650 fewer active registered Democrats in May than there were in October — in a state that attracts a thousand new residents a day. These numbers are worrisome but they should motivate true Democrats to work harder than ever before. A Democratic turnaround needs a lot more voters — not fewer.
"Republicans are spending millions on turnout operations that are deeply flawed, insiders say" via Allan Smith of NBC News — A few weeks before last fall's midterm elections, a paid canvasser in Nevada did what thousands of door-knockers across the country were doing: They went on an app and marked off the homes they had visited that day. There was just one problem. This canvasser never went anywhere near those homes in a neighborhood in south Las Vegas. They were 8 miles away, sitting inside Caesars Palace casino. The canvasser was working for an outside group backing GOP Senate candidate Adam Laxalt, who was seeking to topple one of the most vulnerable Democratic incumbents of the 2022 cycle. The canvasser was fired soon after the incident.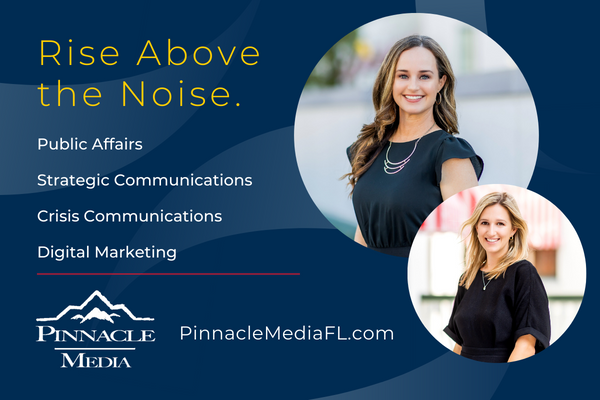 — DESANTISY LAND —
"California Attorney General says Florida responsible for flying migrants to Sacramento" via The Associated Press — California Attorney General Rob Bonta said the state of Florida appears to have arranged for a group of South American migrants to be dropped off outside a Sacramento church. "While this is still under investigation, we can confirm these individuals were in possession of documentation purporting to be from the government of the State of Florida," Bonta said. The documents said the migrants were transported through a program run by Florida's Division of Emergency Management and carried out by contractor Vertol Systems Co., said Tara Gallegos, a spokesperson for Bonta. Florida paid the same contractor $1.56 million to fly migrants from Texas to Martha's Vineyard.
"DeSantis praised Anthony Fauci for COVID response in spring 2020 for 'really doing a good job'" via Andrew Kaczynski of CNN — DeSantis is attacking Trump for "turning the country over to Fauci in March 2020" but DeSantis was praising the chief public health official at the same time in previously unreported quotes, saying Fauci was "really, really good and really, really helpful" and "really doing a good job." In other comments, the Governor said he deferred to Fauci's guidance on COVID-19 restrictions and later cited his guidance when communicating the policies he was putting in place early in the pandemic in the state of Florida. "… And from Dr. Birx to Dr. Fauci to the Vice President who's worked very hard, the Surgeon General, they're really doing a good job. It's a tough, tough situation, but they're working hard."
"DeSantis opposes debt deal despite using federal red ink to help get reelected" via S.V. Date of HuffPost —  DeSantis used the fruits of federal deficit spending to help win reelection last year, personally handing out bonus checks to police and firefighters, but is now opposing the deal to make payments on the national debt that includes that spending. "Prior to this deal, our country was careening towards bankruptcy, and after this deal, our country will still be careening towards bankruptcy," DeSantis, who announced his 2024 presidential bid last week, said. "To say you can do $4 trillion of increases in the next year and a half, I mean, that's a massive amount of spending."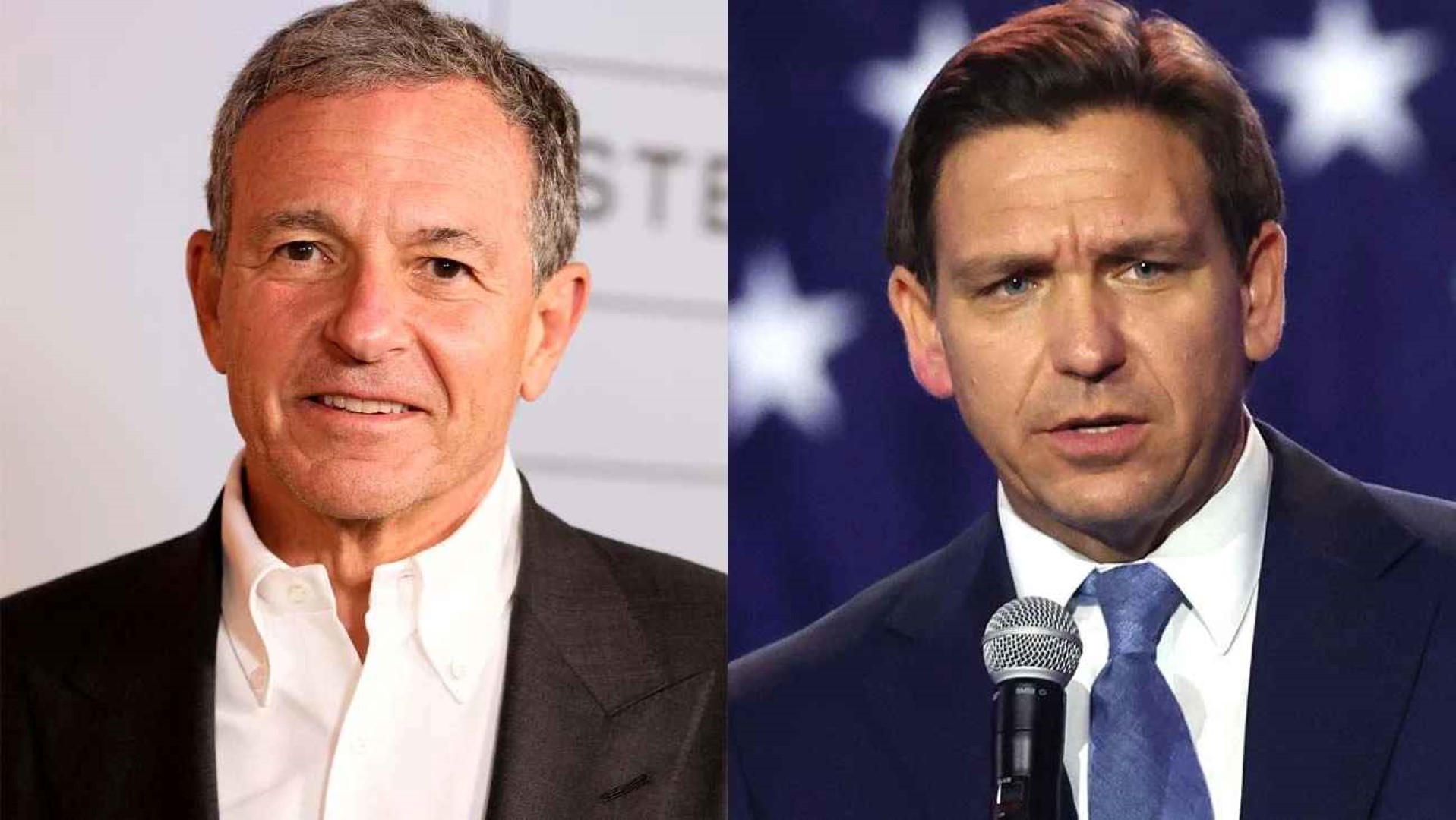 "Disney CEO Bob Iger's book hints at how he'll handle company's feud with DeSantis" via Kimberly Leonard of Business Insider — The battle over who controls Walt Disney World's land is one of the most fascinating stories in business and politics. On the one side is DeSantis, now a 2024 presidential candidate, who is determined to make Disney pay after it trashed a Florida schools law that severely limits how LGBTQ topics are taught. On the other side is Iger, who left his brief retirement to join the fight for free speech and corporate special privileges upon returning to The Walt Disney Co. in November.
"Disney welcomes Gay Days in Florida as the feud with DeSantis rages on" via Lori Rozsa of The Washington Post — Mark Stegall and Robert Motz knew they'd made the right decision to travel to Florida when they spotted a sea of people wearing red T-shirts emblazoned with the words "Say Gay" in front of Disney World's Magic Kingdom. The partners from Galesburg, Ill., have been coming to the annual Gay Days celebration at Disney for years and ultimately decided they weren't going to let travel advisories, new state laws targeting the LGBTQ community and a bitter public feud between DeSantis and the entertainment giant keep them away. "We're here because it's Gay Days, it's that simple," Stegall said. "Disney welcomes everybody. Maybe the governor of Florida doesn't, but Disney does."
"Lame duck FHSAA board meets landmark changes pushed by DeSantis" via Buddy Collings of the Orlando Sentinel — Clearwater Central Catholic athletic director John Gerdes, for the final time in his one year-term as president, will call to order a historic meeting of the 16-member Florida High School Athletic Association board of directors on Tuesday. The two-day gathering, beginning Monday with committee meetings at the association's headquarters building in Gainesville, marks monumental change for the FHSAA, which has governed sports for almost all Florida high schools since 1920. House Bill 225 goes into effect July 1 and tosses out current members of the board, including elected representatives such as the Master's Academy athletic director Trevor Berryhill, ahead of the 2023-24 school year and a September meeting. 
"DeSantis on correct pronunciation of last name: 'Winner'" via Julia Shapero of The Hill — DeSantis evaded questions about the pronunciation of his last name on Thursday, claiming the correct version is "winner." … "This is ridiculous," DeSantis said on Fox News. "These stupid things. Listen, the way to pronounce my last name? Winner." The Republican presidential candidate has switched back and forth between two pronunciations of his last name, even just within the past week. Trump criticized DeSantis over the discrepancy on Wednesday. "He gets very upset when people, including reporters, don't pronounce it correctly. Therefore, he shouldn't mind, DeSanctimonious?" Trump said. DeSantis recently lashed out at his opponent over the nickname, calling it "petty" and "juvenile."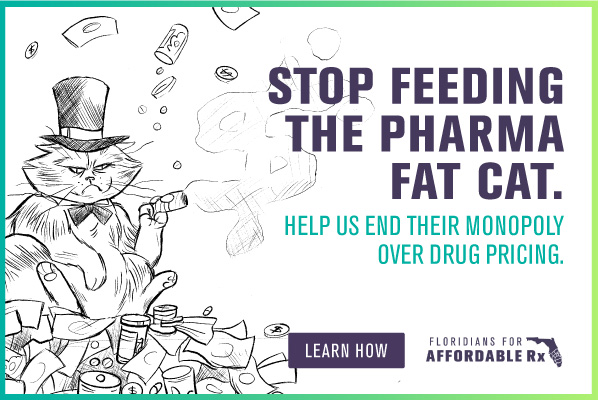 — STATEWIDE —
"Florida Supreme Court closer to abortion ruling, and maybe deciding DeSantis' political future" via Michael Moline of Florida Phoenix — The Florida Supreme Court is drawing nearer to deciding whether the Florida Constitution protects the right to abortion. If the justices conclude it does not, they could boost DeSantis' standing among Republican presidential primary voters. Or not. Political observers tend to agree that a ruling along those lines could alienate the governor from the broader electorate should he make it to the 2024 general election. But even large numbers of Republicans think DeSantis went too far in signing Florida's ban on the procedure after six weeks' gestation. DeSantis seems to understand his dilemma.
—"Justice Charles Canady ignores his conflict of interest in high-profile abortion ban case" via Dan Christensen and Noreen Marcus of Florida Bulldog
"DeSantis fires off first vetoes while campaigning for President in South Carolina" via John Kennedy of USA Today — After coasting through a session where a compliant Republican-controlled Legislature approved almost all of his priorities, DeSantis on Friday vetoed his first bills of 2023, including one sought by Senate President Kathleen Passidomo. DeSantis struck down two health care-related bills, including one, HB 385, involving professional counseling services that had been approved unanimously by lawmakers. The other, SB 230, sought by Passidomo, proved more controversial as it made its way through the House and Senate. It was intended to regulate the titles and professional designations used by health care practitioners in their advertising.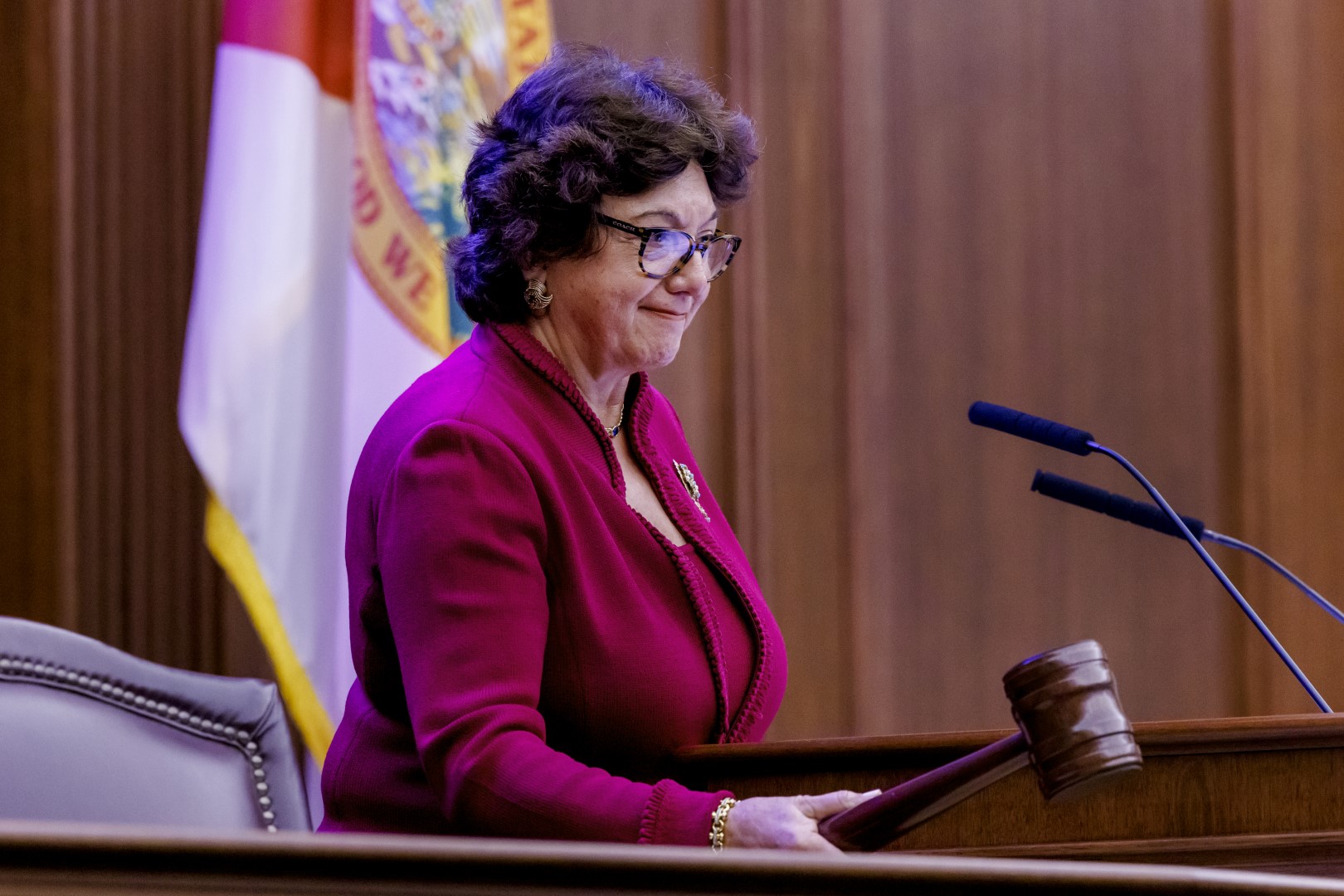 "DeSantis signs bill eliminating Enterprise Florida" via Gray Rohrer of Florida Politics — DeSantis signed a bill (HB 5) late Wednesday to rearrange Florida's economic development programs, reverting the Department of Economic Opportunity back to its old name as the Department of Commerce and shuttering Enterprise Florida, the public-private business development group. The measure is a partial reverse of a 30-year movement that began under Democratic Gov. Lawton Chiles in the 1990s to develop public-private partnerships to engage in economic development — luring businesses to Florida to help it decrease its reliance on tourism and growth.
"State standards for delivery drone ports signed into law" via Jesse Sheckner of Florida Politics — DeSantis has signed legislation that will codify state construction standards for delivery drone ports and limit the say local governments have in their regulation. The measure (SB 1068), which lawmakers passed unanimously in April, is designed to make Florida more hospitable to the burgeoning drone delivery industry. It provides statutes with definitions of "drone delivery service" and "drone port," the latter described as "a standalone building" up to 36 feet tall and 1,500 square feet or less, located in a nonresidential area used to launch and land small, unmanned aircraft that transport goods.
"Florida medical board poised to extend transgender care for minors for six months" via Mitch Perry of Florida Phoenix — With a deadline looming, a state medical licensing panel has agreed to recommend an emergency rule allowing transgender minors who are taking puberty blockers or hormone therapy to continue to do so for an additional six months. DeSantis signed legislation two weeks ago that bars doctors from providing gender-affirming treatment to minors, but the measure included an exception for minors who have already started treatment. That exception required the Florida Board of Medicine and Osteopathic Medicine's Joint Rules and Legislative Committee to spell out standards for that care.
—"Some trans people turn to crowdfunding to leave Florida after anti-LGBTQ+ laws" via The Associated Press
"Florida not doing enough to keep children on Medicaid, health advocates warn" via Christopher O'Donnell of the Tampa Bay Times — Health care advocates are sounding the alarm over how Florida is handling last month's end of emergency Medicaid, which they warn could force thousands of eligible children to lose medical coverage because their parents don't know they must reapply to the federal program. One reason they don't know, according to advocates, is that Florida officials haven't done enough to reach out to families and that some of its messaging is causing confusion. Some advocates are also asking why Florida isn't taking advantage of a federal waiver that would ensure stable health coverage for their youngest and poorest children.
Um, no — "Florida's insurance crisis: Could State Farm leave the sunshine state?" via Lianna Norman of The Palm Beach Post — Homeowners in Florida pay more for their insurance than most of the nation, paying over $4,000 each year on average, almost three times the national average for home insurance rates. With each year and each hurricane season, the cost for homeowners insurance in Florida increases much faster than the national rate. Mark Friedlander, director of corporate communications for the Insurance Information Institute (Triple-I), said the average cost of home insurance increased 33% in Florida in 2022, topping the national increase of 9% by 24%.
"Republican prosecutor declined to pursue cases similar to those brought by DeSantis' election police" via Christopher Cann of the Orlando Sun Sentinel — A State Attorney last May declined to prosecute six voter fraud cases that involved circumstances strikingly similar to the cases later brought against 20 ex-felons by Gov. DeSantis' election police unit and statewide prosecutors. The office of State Attorney Bill Gladson, whose district includes The Villages and five Republican counties, confirmed six convicted sex offenders in Lake County had voted in the 2020 general election, according to a determination letter. Gladson and his staff concluded, however, the cases could not be prosecuted because the fraud was not willful.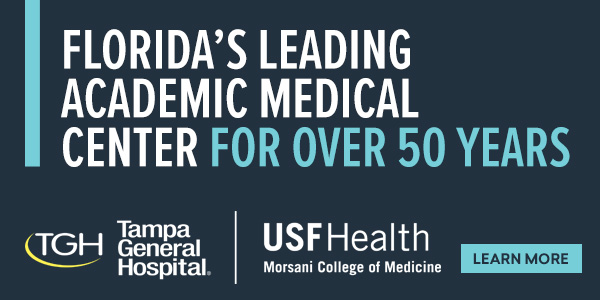 — D. C. MATTERS —
"Biden signs fiscal responsibility act in end to debt limit crisis" via Michael D. Shear of The New York Times — Biden's signature came just two days before the so-called X-date, when Janet Yellen, the Treasury secretary, had said the government would run out of cash to pay its debts. Economists had predicted that if it did so, the resulting collapse in faith in America's financial promises would cause economic instability around the world. To avoid that, the legislation Biden signed suspends the nation's debt ceiling, allowing the government to borrow what it needs to meet its obligations. In remarks to the nation on Friday evening, Biden said it had been crucial for Republicans and Democrats to find a way to reach an accommodation.
"How legal immigration might solve two of America's toughest problems" via Ronald Brownstein of CNN — Even as businesses across the nation are complaining about their inability to find enough workers, the federal government is struggling to stem the relentless flow of migrants at the Southern border trying to find work in the U.S. No one suggests the answer to worker shortages is to open the border, but it remains a paradox that the nation is straining to keep out migrants looking to work even as employers say the shortage of workers is preventing them from filling millions of jobs. That worker shortfall has also emerged as a key factor driving persistent inflation and higher interest rates.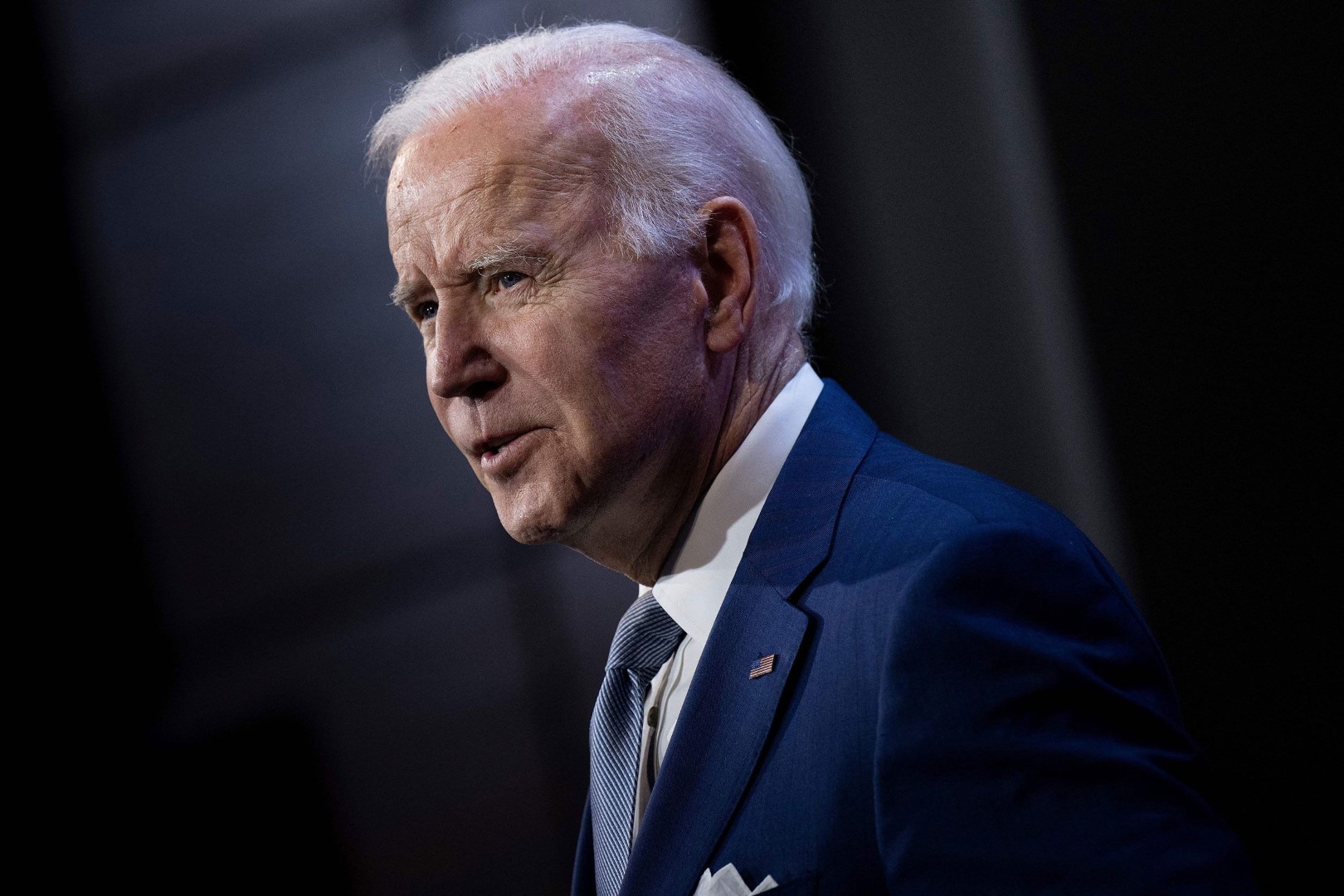 "Biden leans on deal-making skills to avoid crises as poll numbers remain stalled" via Annie Linskey and Ken Thomas of The Wall Street Journal — By raising the nation's debt ceiling, President Biden averted an economic catastrophe that could have hobbled his first term and hurt his chances at a second, and he did it using a tactic critics in his own party were wary of—cutting a deal with Republicans. It was the second time in a matter of weeks that Biden crafted a compromise that angered some fellow Democrats but helped defuse a potential crisis, after he dealt with the end of the pandemic-era Title 42 policy by creating a new carrot-and-stick asylum system that appears to have reduced an expected surge of migrants at the border. So far, voters don't appear to be rewarding Biden for his deal-making prowess.
"Biden is delivering on his most far-fetched pledge: Compromise" via David Ignatius of The Washington Post — Biden this week accomplished what America elected him to do, govern from the center and make deals that solve problems. Progressive Democrats don't seem to like that cooperative spirit, which is a big reason their candidates keep failing to become president. "The agreement represents a compromise, which means not everyone gets what they want. That's the responsibility of governing," Biden said. The President's congenital centrism is easy to criticize, especially in this era of hard, polarizing views. He's a conciliator, a dealmaker who likes to say yes and has trouble saying no. He's also risk-averse, and he avoids escalation when facing potential catastrophe.
—"Of course President Biden negotiated on the debt ceiling" via John T. Bennett of Roll Call
"Senate Republicans once again voluntarily cede their negotiating power" via Paul Kane of the Washington Post — Senate Minority Leader Mitch McConnell issued an unusual declaration early last month regarding the biggest congressional issue of the year: "There is no solution in the Senate." Having served more than 37 years in the chamber — the last 16-plus as the GOP leader who negotiated too many deals to count — McConnell reiterated what he had been saying for months about legislation to lift the federal borrowing limit and set up a budget outline for the next two years. The Senate Republicans would give all bargaining power entirely to House Speaker Kevin McCarthy, who had never negotiated such a grand compromise and whose conference has values that are far different from McConnell's, particularly on national security. Whatever McCarthy and President Biden agreed to do, McConnell said again and again, Senate Republicans would support.
"U.S.-China handshake fails to stem Asia's fear of another Ukraine" via Rebecca Choong Wilkins, Philip Heijmans and Xiao Zibang of Bloomberg — A highly anticipated defense forum in Singapore kicked off with a friendly handshake between Pentagon chief Lloyd Austin and Chinese Defense Minister Li Shangfu. It ended Sunday with few other signs of optimism that the world's biggest economies could avoid an eventual collision. Austin used his speech at the Shangri-La Dialogue to chide China over its refusal to meet unless the US lifted sanctions on Li, saying that "a cordial handshake over dinner is no substitute for a substantive engagement." The remarks came as a Chinese vessel harassed an American warship transiting the Taiwan Strait, drawing attention to the biggest potential military flashpoint between the two powers.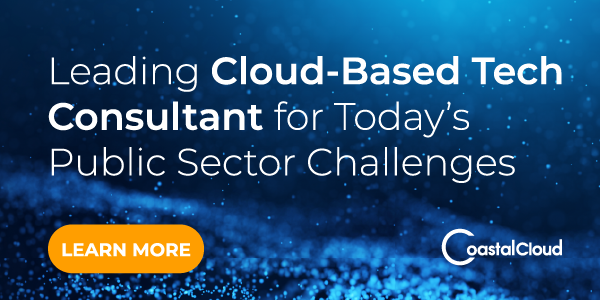 — LOCAL: S. FL —
First in in Sunburn — Joe Saunders raises more than $73K for state House comeback — Democratic former Rep. Joe Saunders topped $73,000 in his first fundraising report since launching his campaign for House District 106. "I am deeply grateful for the outpouring of support we have received in this first month of our campaign," said Saunders. "In the first 12 hours of declaring to take back HD 106 we were overwhelmed with over $20,000 in support from over 80 donors. And the momentum has been growing ever since. People are ready for balance in the Florida Capitol and for an end to extremism. I've spent my career building bipartisan coalitions that pull people together to solve real problems. Our success this month proves people are hungry for that right now, and we're going to give them the serious leadership they deserve." HD 106 covers coastal northeast Miami-Dade County and is expected to be a top battleground in the 2024 cycle. Saunders previously represented the Orlando area in the state House from 2012-14.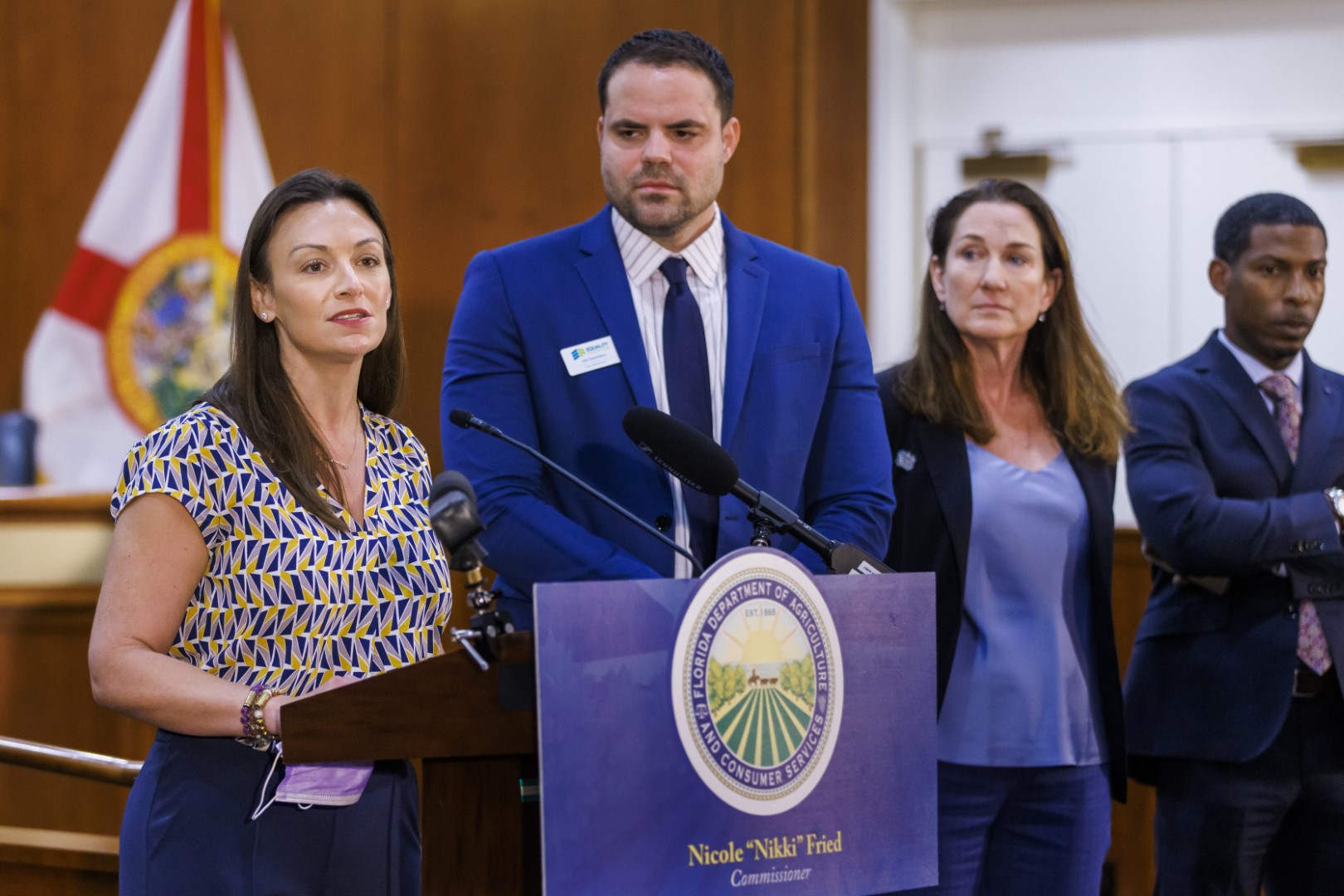 First in Sunburn — Freddy Ramirez tops $100K in first month running for Miami-Dade Sheriff — Miami-Dade County Police Director Ramirez showed more than $100,000 raised in his first finance report since filing to run for Miami-Dade Sheriff as a Democrat. "I am humbled and grateful for the tremendous support our campaign has received in such a short period," Ramirez said in a news release. "Our success thus far reflects our shared belief that public safety should not be political. With nearly three decades of law enforcement experience, my leadership is tested, proven, and marked by a commitment to creating safer communities — I won't leave anyone behind." Ramirez is competing against fellow Democrat Rickey Mitchell and Republican Ruamen de la Rua to become the county's first elected Sheriff since the late 1960s. The office will be on the 2024 ballot.
"Former MTV executive Bill Roedy enters race for Miami Beach Mayor, vows to 'deliver real results' for residents" via Jesse Scheckner of Florida Politics — Roedy, a former HBO and MTV executive, is running to be the next Mayor of Miami Beach. It's his inaugural run at elected office but hardly the first time he's sought public service. The 74-year-old member of the Independent Party of Florida filed paperwork to become the fourth person seeking to succeed Dan Gelber, a Democrat who must leave office this year due to term limits. "My life has been about taking on the toughest fights, the biggest odds, and getting people to work together to embrace innovative ideas to deliver real results," Roedy said.
"Big, expensive legal loss for Joe Carollo. Jury awards Miami businessmen $63.5 million" via Charles Rabin of the Miami Herald — Carollo was so livid with two Little Havana business owners for supporting a political opponent that he spent years destroying their reputations and pushed police and code enforcement to target their properties, a jury decided Thursday. More significantly, jurors also decided Carollo should pay a hefty price for abusing his authority, awarding the two men a staggering $63.5 million in compensation. Both businessmen William "Bill" Fuller and Martin Pinilla — who had sued Carollo in federal civil court, arguing he violated their First Amendment rights — broke into smiles and hugged their wives and friends as the verdict was read. Their attorneys did the same, some teary-eyed.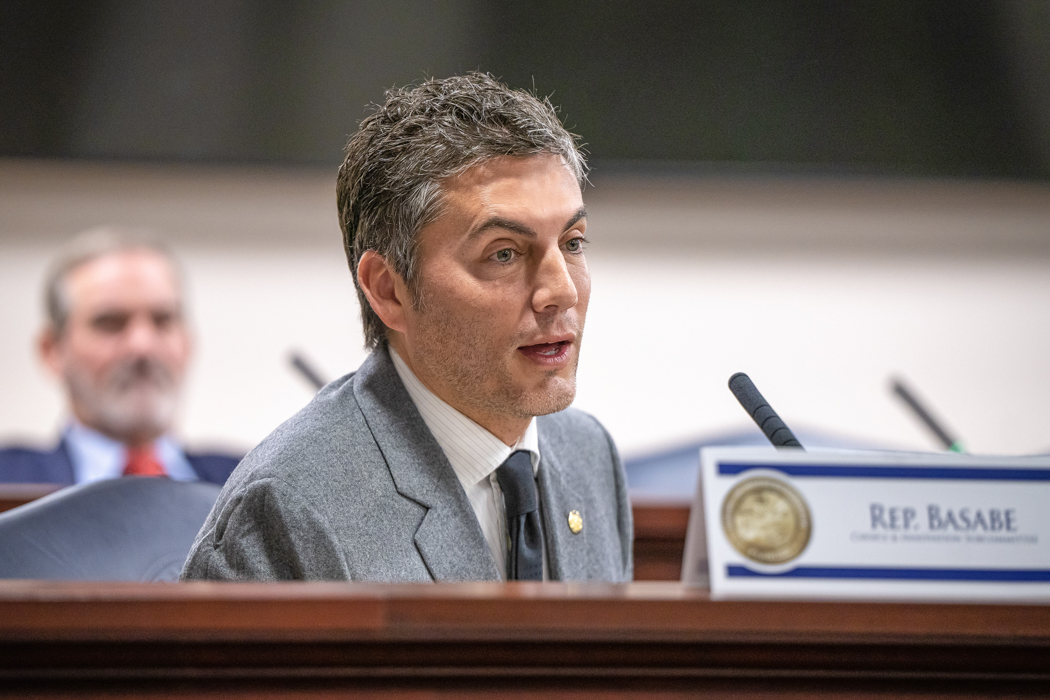 "Israel-inspired 'evacuate and build' model proposed for replacing unsafe Miami Beach structures" via Jesse Scheckner of Florida Politics — Rep. Fabián Basabe is proposing Miami Beach look to the Middle East for inspiration on how to deal with rising sea levels and unsafe structures. It's called "Pinui Binui," a decades-old Israeli policy that translates literally to "evacuation and construction." The process goes as such: Tenants of outdated residential buildings are temporarily moved out and housed elsewhere while developers demolish and replace the building, its underground infrastructure and surrounding roads and environs. Once the work is finished, the tenants are moved into the new buildings, which typically have more space for additional occupants.
"New schools, possible tax referendum coming to St. Lucie County next year" via Jon Shainman of WPTV — As one school year ends, planning for the next school year and beyond continues. In places with rapid growth like Port St. Lucie, the question is how to keep up to make sure that as families move to the area, their kids have a place to learn. On Wednesday morning, there was a field trip, not for the students, but for the St. Lucie County School Board, along with district leaders and local business officials. The bus tour took them to meet developers and see where their future students will be coming from. "What does 50,000 or 60,000 homes look like? Ultimately people are moving here and they've got to have a place to go to school," Superintendent Dr. Jon Prince said.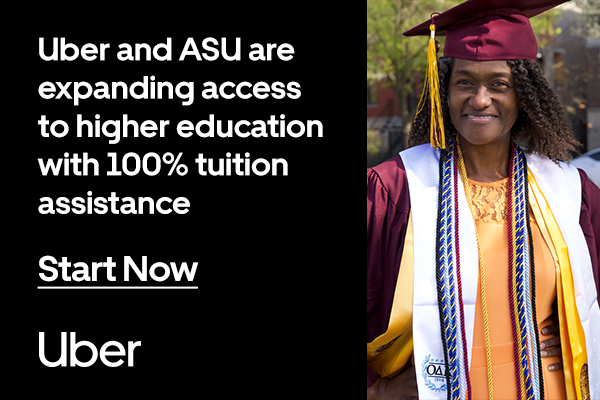 — LOCAL: C. FL —
What Randy Fine is reading — "Federal judge puts end to $100m 'Sofia' school mask-tying lawsuit — for now" via Eric Rogers of Florida Today — A federal judge ruled in favor of the Brevard County School Board and two school employees in a $100 million lawsuit filed by the family of a student with Down syndrome whose teachers tied a mask to her face during a school mask mandate in 2021. However, the ruling, which came Friday, leaves open the door for new legal action, which the family has hinted it would pursue. The October 2021 incident captured national headlines after then 7-year-old Sophia Bezerra, a special needs student at Ocean Breeze Elementary in Indian Harbour Beach, came home from school with a mask tied around her head with a shoestring-like cord.
"Daniel Krueger returns to Lake Wales Commission, as Kris Fitzgerald declared ineligible" via Gary White of The Lakeland Ledger — Nearly two years of drama for the Lake Wales City Commission ended, apparently, with barely a murmur. When the commission met Wednesday afternoon for a work session, City Clerk Jennifer Nanek introduced the five members, including Krueger in Seat 4. Neither Krueger nor any other commissioner commented on the fact that the seat had been empty for the two previous meetings. "It's good to be back," Krueger said in a matter-of-fact tone. And with that, any possibility that former Commissioner Fitzgerald might rejoin the board is seemingly gone.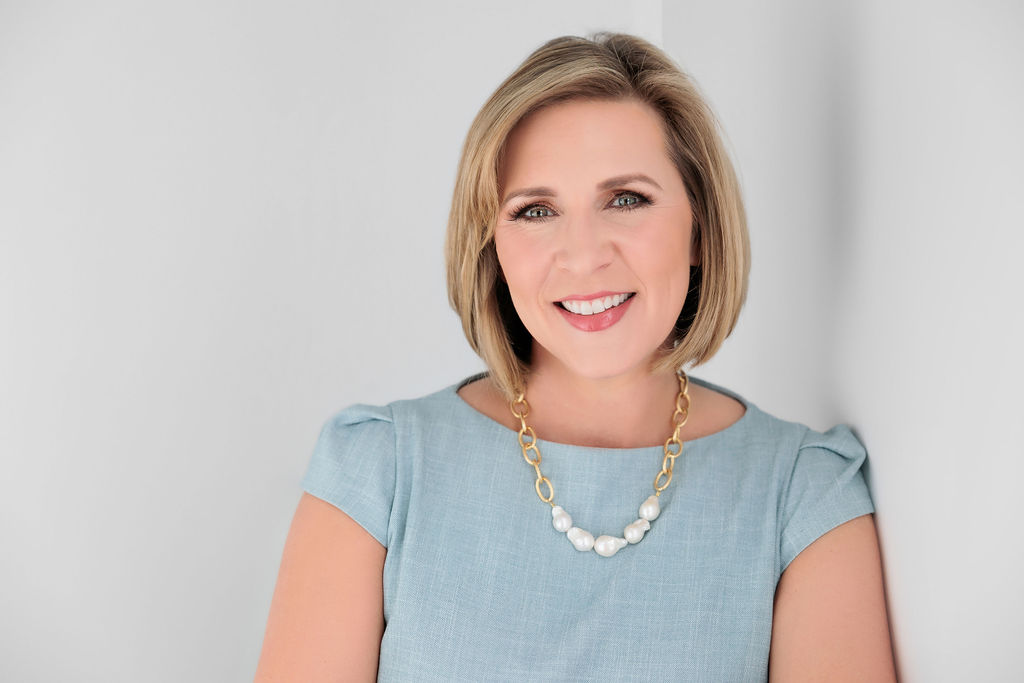 "Addie Owens files to succeed Keith Truenow in HD 26, promises 'strong, conservative leadership'" via Jesse Scheckner of Florida Politics — Owens, a realtor, is running for House District 26, where she hopes to succeed Rep. Truenow and add to GOP successes in the Legislature. She is the first candidate to announce a 2024 bid for HD 26, which Truenow plans to leave next year for a Senate bid. It's her first run at elected office. "As a mother, a local business owner and a longtime resident of Lake County, I know how important strong, conservative leadership is for the future of our community and our state," she said.
"Orlando leads state in off-campus student housing projects" via Dustin Wyatt of the Orlando Sentinel — A recent report by Cushman & Wakefield found that Orlando has more off-campus student housing projects in the development pipeline than anywhere else in Florida. As of March, when the study was conducted, there were a total of 32 student housing projects that either recently opened or are in the works across the Sunshine State. Of the projects highlighted in the report, six of them, totaling 5,241 beds, are either planned or under construction near the University of Central Florida's campus. And since that study was commissioned, plans have been filed to Orange County that seek to deliver another 3,005 student beds to the area.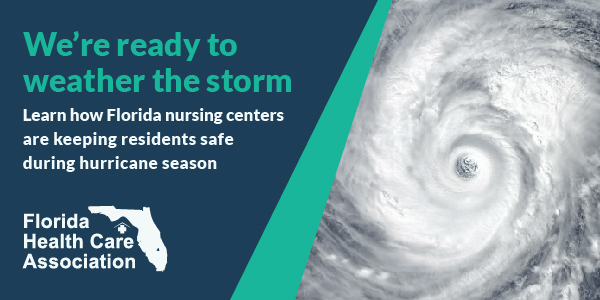 — LOCAL: TB —
"Pinellas school board candidate supports DeSantis' choice agenda" via William March of the Tampa Bay Times — Katie Blaxberg, a former legislative staffer for Chris Latvala who identifies herself as a supporter of DeSantis' education agenda, has filed to run for the Pinellas County School Board seat held by Carol Cook. Cook says she hasn't decided whether to run for reelection to the seat after having served on the board since 2000, but said her decision might depend in part on who files to run to replace her. In the past, she has said she was not eager to extend her board tenure. DeSantis heavily involved himself in school races last year and has promised to do the same again in 2024, including listing incumbent school board members he hopes to oust.
"New Tampa Bay History Center exhibit tells 500 years of Black history" via Paul Guzzo of the Tampa Bay Times — Travails and Triumphs opens to the public Friday. It is the history center's first new permanent exhibit in five years. The exhibit begins with a placard telling the story of the enslaved Africans brought to Florida in the 1500s and concludes with the tale of the Black Lives Matter movement of 2020. The exhibit also tells the story of Tampa's Central Avenue, which was the Black business district known as the Harlem of the South for its clubs hosting top national Black entertainers. Travails and Triumphs also teaches about the Tampa Negro Hospital, which Clara Frye started in 1908 in her three-room home, with the dining room table serving as the operating table. It later expanded to a larger building.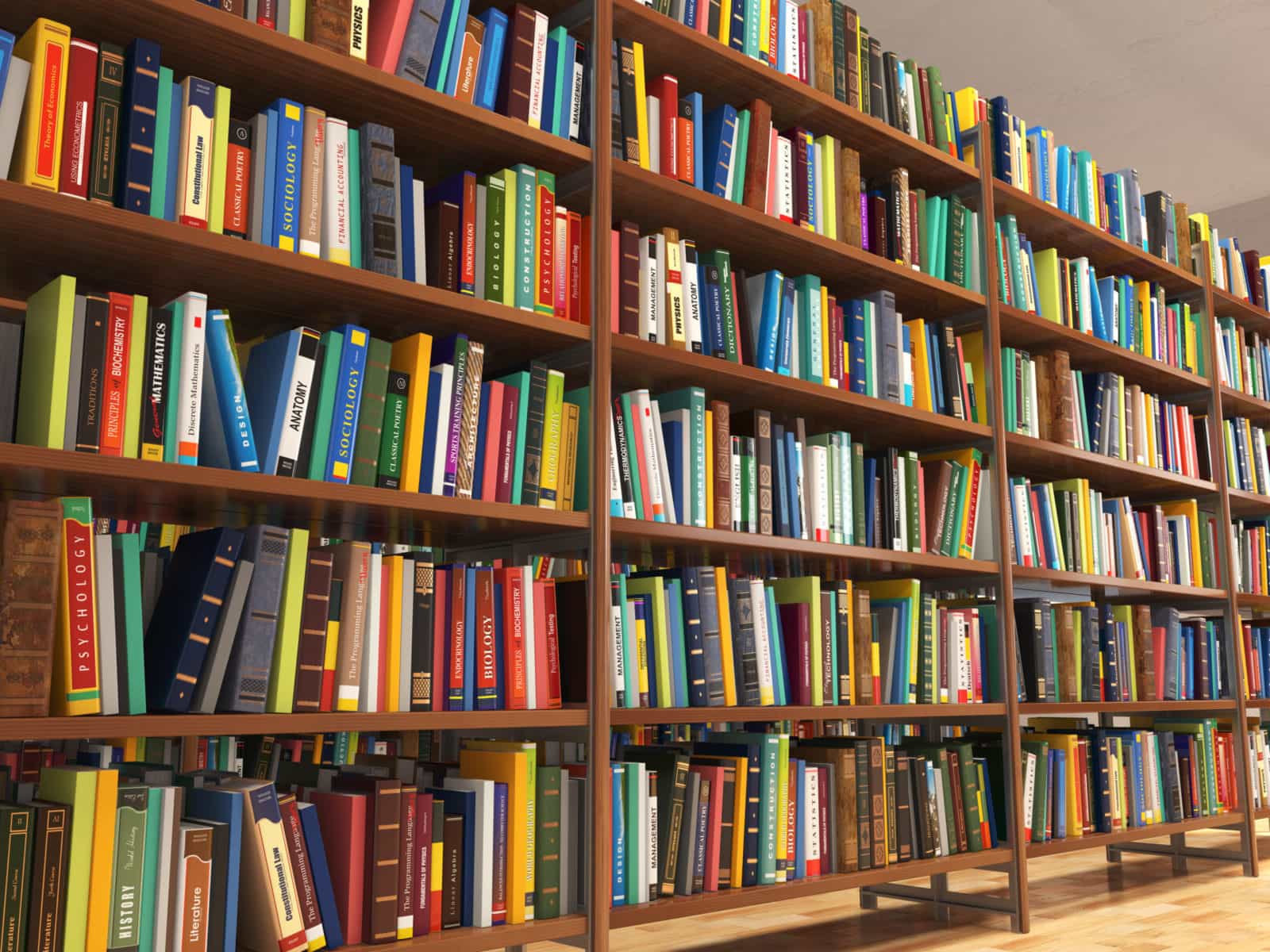 "St. Petersburg Obama Main Library renovation: over budget and overdue" via Colleen Wright of the Tampa Bay Times — It's been five years since then-St. Petersburg Mayor Rick Kriseman proposed renaming the city's main library after Obama. But the library — the only building in Florida named after the nation's first Black President — has remained closed for the past two years as it undergoes renovations. Cost estimates for those renovations have since doubled and the work has been delayed with no end in sight. Instead, the building has been used to train police dogs "to deter break-ins and vandalism," according to a February email from a police sergeant. Since the President Barack Obama Main Library closed in March 2021, renovations have been beset by hurdles — the coronavirus pandemic, inflation and rising construction costs, and asbestos abatement totaling at least $1.5 million. There is also a new Mayor.
"Developer proposes affordable housing on city-owned site near Tropicana Field" via Breanne Williams of the Tampa Bay Business Journal — A Fort Lauderdale-based real estate firm has submitted a proposal to build affordable housing on the city-owned parking lot at 800 First Ave. S, following an unsolicited bid by Tampa-based Third Lake Partners for the site. Third Lake's bid in April triggered an open-bid process for the property, which is near Tropicana Field. Alexander Goshen's proposal to redevelop the lot is the only other offer for the site. Bids closed at 10 a.m. on May 31. The developer is proposing affordable housing units with 50% of the total residences set aside for workforce housing at 120% area median income while the other 50% will be for units ranging from 50% to 80% AMI, according to a spokeswoman for Alexander Goshen.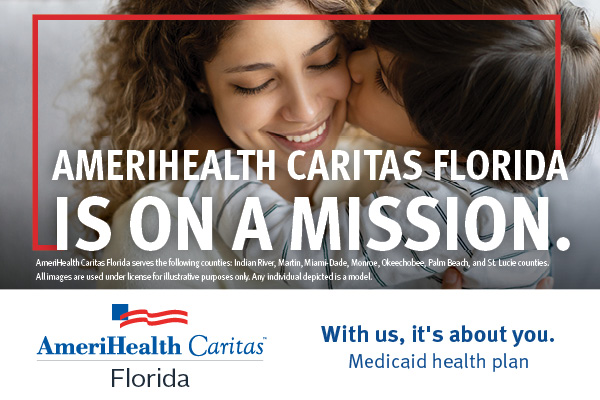 — LOCAL: N. FL —
"Florida prosecutor drops charges against abortion protestors, Democratic chair. Here's why" via James Call of the Tallahassee Democrat — All trespassing charges have been dropped against Florida Democratic Party Chair Nikki Fried and 10 other abortion rights protesters, including the Senate Democratic Leader Lauren Book, after they were arrested April 3 in front of Tallahassee City Hall. State Attorney Jack Campbell said there was probable cause for arrest, but in dropping the charges he explained the group known as Occupy Tallahassee clearly wanted to be arrested and generate media attention "to amplify their political agenda. "The State has no interest in encouraging more unlawful behavior through extending their notoriety as they move through the court system," said Campbell.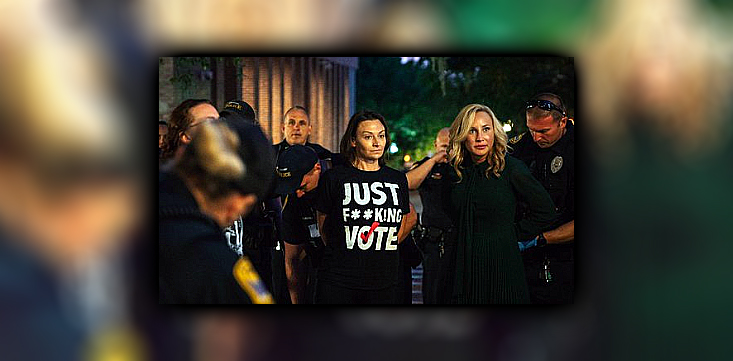 "'Right superintendent' for time: How will Duval County School Board replace Diana Greene?" via Steve Patterson of The Florida Times-Union — Duval County's school district had more A-graded schools and better funding in place when Greene's five-year tenure as superintendent ended Friday. It also had fewer students in traditional schools despite Jacksonville's growth, as well as fewer whom state-mandated testing considered proficient in subjects including English, math and science. The next superintendent will have to weigh facts like those alongside goals from a Duval County School Board strategic plan and new material like an ongoing legal review of claims about teacher misconduct to decide which headache to tackle first. Despite steps during Greene's tenure to address topics as varied as achievement gaps and Confederate leaders' names on school buildings, the country's 20th largest school district has a waiting list of challenges to face.
"Two senior Pensacola officials put on 'administrative leave,' city declines to say more" via Jim Little of the Pensacola News Journal — Parks and Recreation Director Adrian Stills and City Neighborhoods Administrator Lawrence Powell were both placed on administrative leave effective Tuesday, according to Pensacola spokesperson Kaycee Lagarde. Lagarde said she could not comment on the situation beyond that. "The city doesn't publicly comment on personnel matters, but our HR policies allow discretion for administrators or department directors to place employees on paid administrative leave," Lagarde said. Pensacola Mayor D.C. Reeves declined to comment. With previous departures of city officials, the city has said the officials resigned. Former City Attorney Charlie Peppler resigned from the city in March. Peppler's resignation letter made it clear he was asked to resign by Reeves.
"Judge green lights FAMU students' lawsuit alleging racial discrimination in state funding" via James Call and Tarah Jean of the Tallahassee Democrat — A federal judge on Thursday cleared the way for a lawsuit, which alleges racial discrimination in the funding and management of Florida A&M University, the state's only public historical Black university, to proceed against DeSantis and education officials. U.S. District Judge Robert Hinkle rejected a motion to dismiss by Attorney General Ashley Moody and gave six FAMU students 30 days to amend their complaint to provide more data in support of their allegations. The students are represented by Miami civil rights attorney Josh Dubin and the New York firm of Grant & Eisenhofer. They allege the underfunding is an example of "de jure" segregation, a vestige of racism rooted in state policies that existed before the passage of the 1964 Civil Rights Act.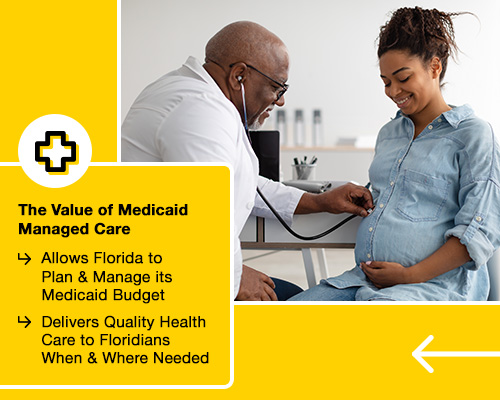 — LOCAL: SW. FL —
"DeSantis announces $25M emergency loan to Lee County after Hurricane Ian" via Jacob Ogles of Florida Politics — Lee County will receive another $25 million though the Local Government Emergency Bridge Loan Program. The Florida Legislature extended and replenished the program this Legislative Session in the wake of Hurricanes Ian and Nicole. Ian made landfall in Lee County in September, becoming one of the costliest storms in U.S. history. DeSantis announced the latest emergency loan, which will be used to bridge the gap for local governments fronting hurricane recovery costs while awaiting federal relief dollars. Previously, the Governor's Office announced an $11.9 million loan to Fort Myers Beach, a barrier island community hit especially hard.
"New College Board of Trustees approves "mighty banyans" as new mascot against the wishes of students, alumni" via Ta'Leah Vansistine of WMNF — New College's Board of Trustees voted last night to change the institution's official mascot, despite criticism from faculty, students and alumni. New College students were sent a survey in April that asked them to vote on a new mascot. New College's student newspaper, options included sea turtles, pelicans and conquistadors, among others. But ultimately, the option presented at the Board of Trustees meeting on Thursday night had not been in the survey. Interim President Richard Corcoran said the image was only shared with some of the trustees and members of administration before the meeting.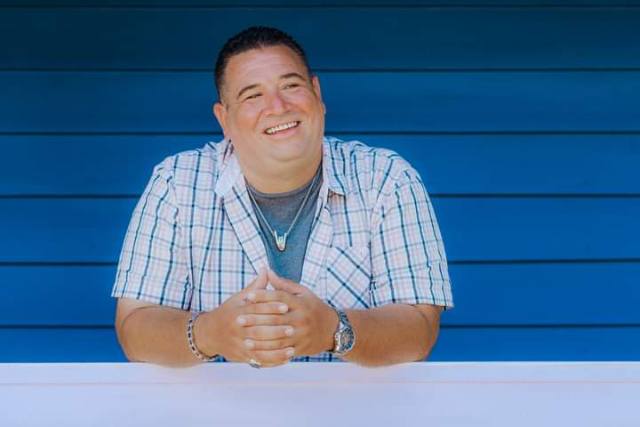 "Christopher Proia believes voters will want change in SD 33" via Jacob Ogles of Florida Politics — Proia feels convinced change is in the air in Southwest Florida. He's filed to challenge Sen. Jonathan Martin in Senate District 33. A truck driver and crew leader at Sunny Grove Landscaping and Nursery, Proia believes voters are frustrated by the hard right policies of the Florida Legislature. "I'm excited about this run because I think there's a big change coming in Florida and I want to be one of the team that helps to usher it in," Proia said.
"Greg Folley raises $430K in first month in HD 81" via Jacob Ogles of Florida Politics — Folley has gathered $430,000 in his first month running for state House. Folley filed in May for the open House District 81 seat held now by state Rep. Bob Rommel. Rommel cannot seek another term due to term limits. "I am very encouraged by the strong support I have received from friends, family and supporters," Folley said. Folley faces Republican Gladyvette Benarroch, who filed in February for the seat. Benarroch hasn't announced May fundraising figures yet but previously reported raising $21,839 on top of a $30,000 candidate loan.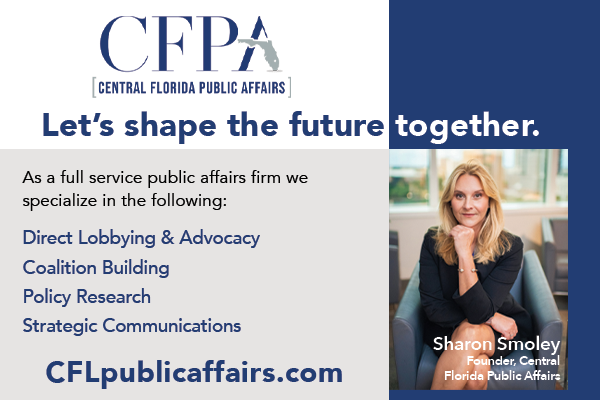 — TOP OPINION —
"America is headed toward collapse" via Peter Turchin of The Atlantic — The precise mix of events that leads to crisis varies, but two drivers of instability loom large. The first is popular immiseration — when the economic fortunes of broad swaths of a population decline. The second, and more significant, is elite overproduction — when a society produces too many superrich and ultra-educated people, and not enough elite positions to satisfy their ambitions.
These forces have played a key role in our current crisis. In the past 50 years, despite overall economic growth, the quality of life for most Americans has declined. As a result, our social pyramid has become top-heavy. The U.S. has gone through this twice before. The first time ended in civil war. But the second led to a period of unusually broad-based prosperity.
The decades that have led to our present-day dysfunction share important similarities with the decades leading to the Civil War. Then as now, a growing economy served to make the rich richer and the poor poorer. The number of millionaires per capita quadrupled from 1800 to 1850, while the relative wage declined by nearly 50% from the 1820s to the 1860s, just as it has in recent decades.
This popular immiseration stirred up social strife, which could be seen in urban riots. From 1820 to 1825, when times were good, only one riot occurred in which at least one person was killed. But in the five years before the Civil War, 1855 to 1860, American cities experienced no fewer than 38 such riots. We see a similar pattern today.
— OPINIONS —
"In Trump vs. DeSantis in Iowa, Disney is the punching bag. So much for serious debate" via the Miami Herald editorial board — In the irrelevant and time-wasting race to out-hate Disney in the Republican primary, DeSantis and Trump are neck and neck. And the rest of us mere voters are losers. This is well-worn culture-war stuff for Floridians, of course. Perhaps it's new and interesting to Iowans. Or perhaps they don't care about something that is silly, personal, performative and has no bearing on serious issues. Things that desperately need addressing, like flooding. Or the cost of living. Or roads and bridges. Or the cost of health care. A lot less exciting than declaring war on the Magic Kingdom, sure, but kitchen-table issues that need addressing nonetheless.
"The anti-Trump strategy that might actually work" via Rich Lowry of POLITICO — It's difficult to remember the last time anyone in Republican politics who has credibility with the conservative base hitting back so hard at Donald Trump Jr., a MAGA rock star. During the long interlude when the Florida Governor was stuck in an in-between state — presumed a presidential candidate, but not formally one — there were doubts about whether he'd be willing to take on Trump. The last week has shown that they were unfounded. Christina Pushaw has been a relentless combatant against pro-Trump Twitter accounts, memes and arguments. The DeSantis super PAC Never Back Down has been similarly bellicose. And DeSantis himself has been unafraid to draw contrasts with Trump in interviews and speeches.
"DeSantis's joyless ride" via Mark Leibovich of The Atlantic — Real-life DeSantis was here, finally. In the fidgety flesh; in Iowa, South Carolina, and, in this case, New Hampshire. "Okay, smile, close-up," an older woman told the Florida governor, trying to pull him in for another photo. DeSantis and his wife, Casey, had just finished a midday campaign event, and the governor was now working a quick rope line—emphasis on quick and double emphasis on working. The fast-talking First Lady is much better suited to this than her halting husband. He smiled for the camera like the dentist had just asked him to bite down on a blob of putty; like he was trying to make a mold, or to fit one. It was more of a cringe than a grin.
"Don't take financial advice from Ron DeSantis" via Jacob Soll of POLITICO — DeSantis has decried investment strategies with environmental, social and governance goals as "ideological joyrides," and last month signed a law that bars state officials from making ESG investments or ESG bond sales. The core of this policy strikes at what goes on balance sheets and how we value things. Are environmental concerns, social well-being and good government assets or liabilities? Or do they simply not matter amid the pursuit of profit? In the end, ESG is just another name for moral considerations in capitalism. The left may think that's an oxymoron and the right may see a woke conspiracy, but it's a notion that has existed since the rise of capitalism in medieval Italy and which has been central to America since its founding.
"A tale of betrayal and a lost battle to save natural Florida" via the South Florida Sun-Sentinel editorial board — In 2007, a retired scientist in Maryland still reminisced about a special corner of Florida where he roamed as a boy. The land, near Mount Dora north of Orlando, belonged to him now, and he wanted to know it would be preserved. He did what he thought he needed to do to save it. Kenneth Rubinson had no way of knowing that he'd placed his trust in an organization that would renege on its promises. That the Oklawaha Valley Audubon Society would plead poverty but spend thousands of dollars to argue in court that those promises didn't count. He didn't foresee that the sign that proclaimed it to be a nature preserve, named for his mother and himself, would be torn down and replaced with a sign declaring it open for sale.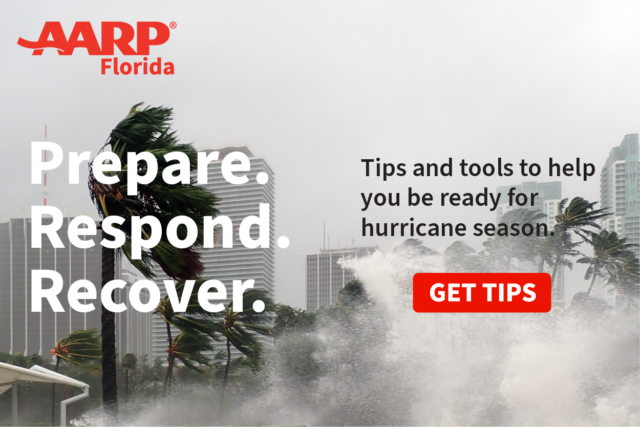 — INSTAGRAM OF THE DAY —
— ALOE —
"Apple plans iPhone journaling app in expansion of health initiatives" via Aaron Tilley of The Wall Street Journal — Apple is planning an iPhone app to let users compile their daily activities as part of its efforts in the market for mental and physical health technology. The software will compete in a category of so-called journaling apps, such as Day One, which lets users track and record their activities and thoughts. The new Apple product underscores the company's growing interest in mental health. 
— HAPPY BIRTHDAY —
So many great politicos are celebrating including Brad Burleson of Ballard Partners, Kevin Cleary, legislative affairs director at the Florida DEP, Jose Fuentes, Jeff Hendry, Matthew Hunter, former Rep. Ricardo Rangel, Seth McKeel of Southern Strategy Group, former Rep. Amanda Murphy, and Heidi Otway of SalterMitchell.
___
Sunburn is authored and assembled by Peter Schorsch, Phil Ammann, Daniel Dean, Ryan Nicol, Jacob Ogles, and Drew Wilson.