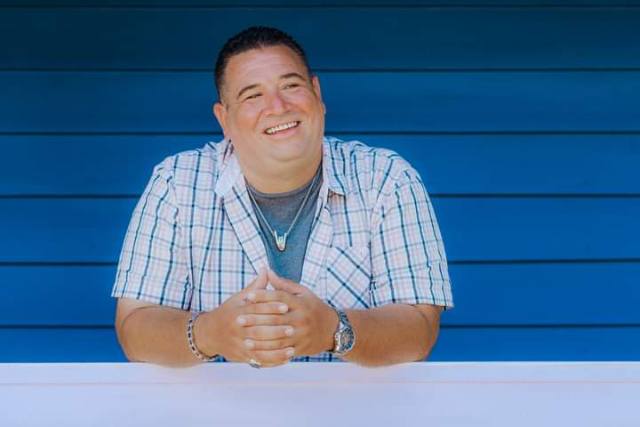 The Democrat will challenge Jonathan Martin in a Republican-friendly district.
Fort Myers Democrat Christopher Proia feels convinced change is in the air in Southwest Florida. He's filed to challenge Sen. Jonathan Martin, a Fort Myers Republican, in Senate District 33.
A truck driver and crew leader at Sunny Grove Landscaping and Nursery, Proia believes voters are frustrated by the hard right policies of the Florida Legislature.
"I'm excited about this run because I think there's a big change coming in Florida and I want to be one of the team that helps to usher it in," Proia said.
"Extremist Republican politicians have forgotten about the everyday working class people and I'm going to be here to remind them of that. My campaign is going to be focused on housing, healthcare and helping our neighbors; and I'm looking forwards to working with other grassroots candidates and our communities to make it happen."
Last year, Proia challenged Sen. Ben Albritton, a Wauchula Republican, in Senate District 27. Albritton won re-election with more than 71% of the vote.
Now Proia is running in an only slightly less red neighboring district.
He could be spotted this week at protests on Boy Scout Road, supporting striking migrant workers angry about a new law signed by Republican Gov. Ron DeSantis. The legislation (SB 1718) prohibits recognition of driver's licenses from other states for undocumented migrants, requires hospitals obtain immigration status for patients on Medicaid, and requires any employer with more than 25 employees to use E-Verify to validate the legal status of all workers.
It also increases penalties for employers in violation and funds the forced relocation out of state for undocumented workers.
It's just one issue where Proia feels the Legislature has gone after red meat issues instead of matters that will improve the lives of Floridians.
On his Facebook page, Proia criticizes DeSantis for putting a priority on Hurricane Ian recovery for the barrier islands while largely ignoring the needs of lower-income inland areas.
Martin won election unopposed to the Fort Myers area seat after former Sen. Ray Rodrigues took a job as State University System Chancellor instead of seeking re-election. The district remains Republican-friendly. More than 67% of voters in SD 33 supported DeSantis' re-election in November while less than 32% voted for Democrat Charlie Crist.
Proia will host a campaign kickoff on July 2 at Ollie's Pub and Records in Cape Coral.